This shop has been compensated by Collective Bias, Inc. and its advertiser. All opinions are mine alone. #CeraVeSkincare #CollectiveBias
Something pretty amazing and so typically Florida happened last week. It was Spring Break for my husband and kids. The first few days – Saturday, Sunday, and Monday – the weather was incredible! It was probably in the 60s, light breeze, sunny skies. It felt like true Spring days. And then Wednesday and Thursday happened. After some yucky rainstorms, the weather went from low 60s to high 80s. Within days, South Florida went from feeling like early Spring to mid-Summer. So typical of the temperature changes we experience. So what does that mean for us? Well, the best part, is that it's beach weather! (Living just a half-hour way doesn't hurt, huh?)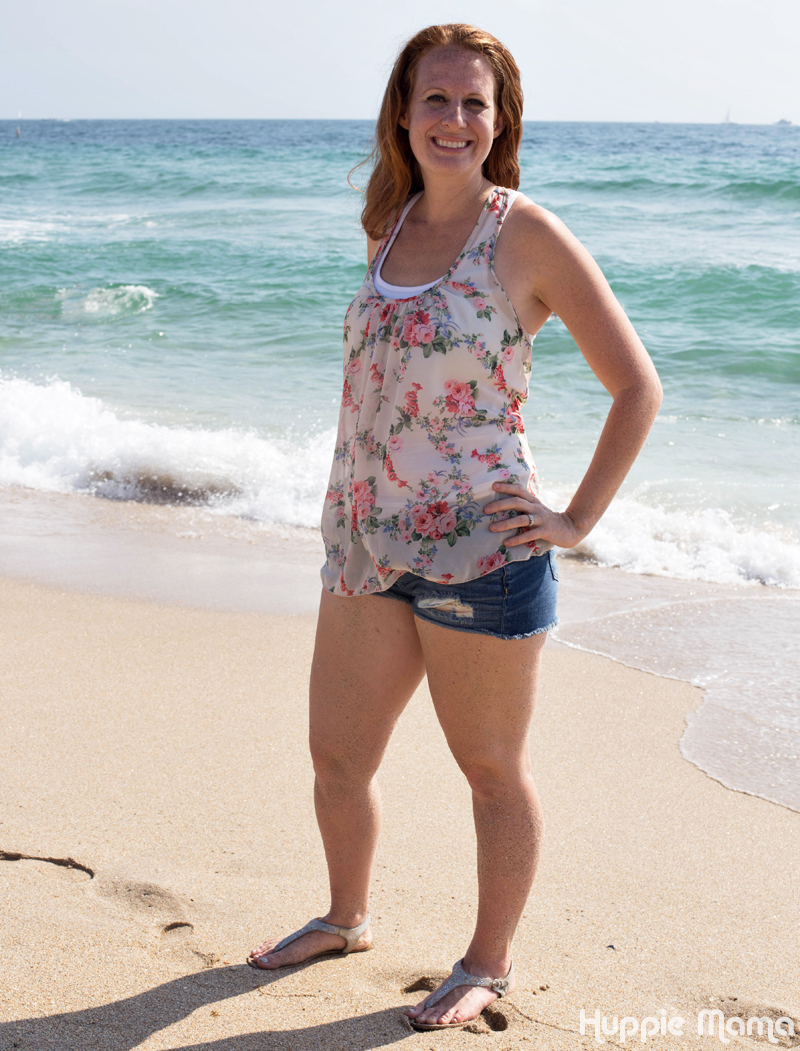 Preparing for a family day at the beach can seem like a bit of a hassle. I generally focus on the children – gathering all of their beach toys, grabbing their towels, getting them into their bathing suits, flip-flops, towels. And by the time I'm done with al of that, I end up forgetting to take care of myself. But all that needs to change. I need to make myself a priority as well. So here's how I prepare for a day at the beach in just 5 minutes.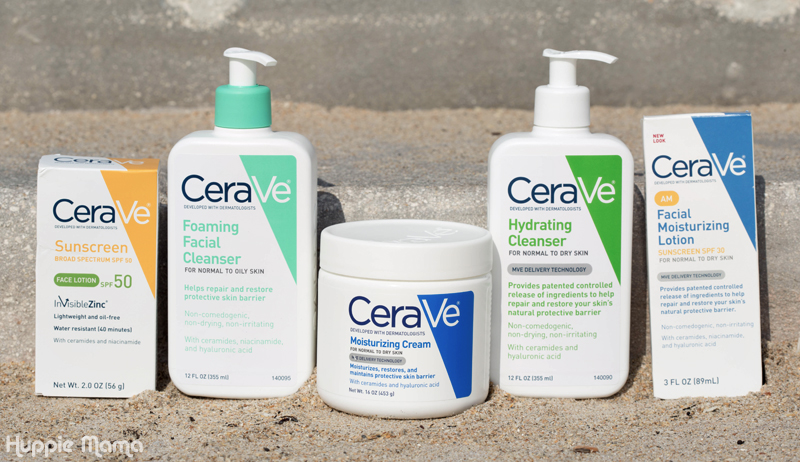 Before leaving my house, I spend under 5 minutes getting my skin ready using a set of dermatology products that I love. First, I wash with CeraVe Hydrating Cleanser, designed for normal to dry skin. During this time of the year, my skin tends to get very dry from the extra sun. If you have normal to oil skin, Try the CeraVe Foaming Facial Cleanser. CeraVe helps replenish the vital ceramides healthy skin needs.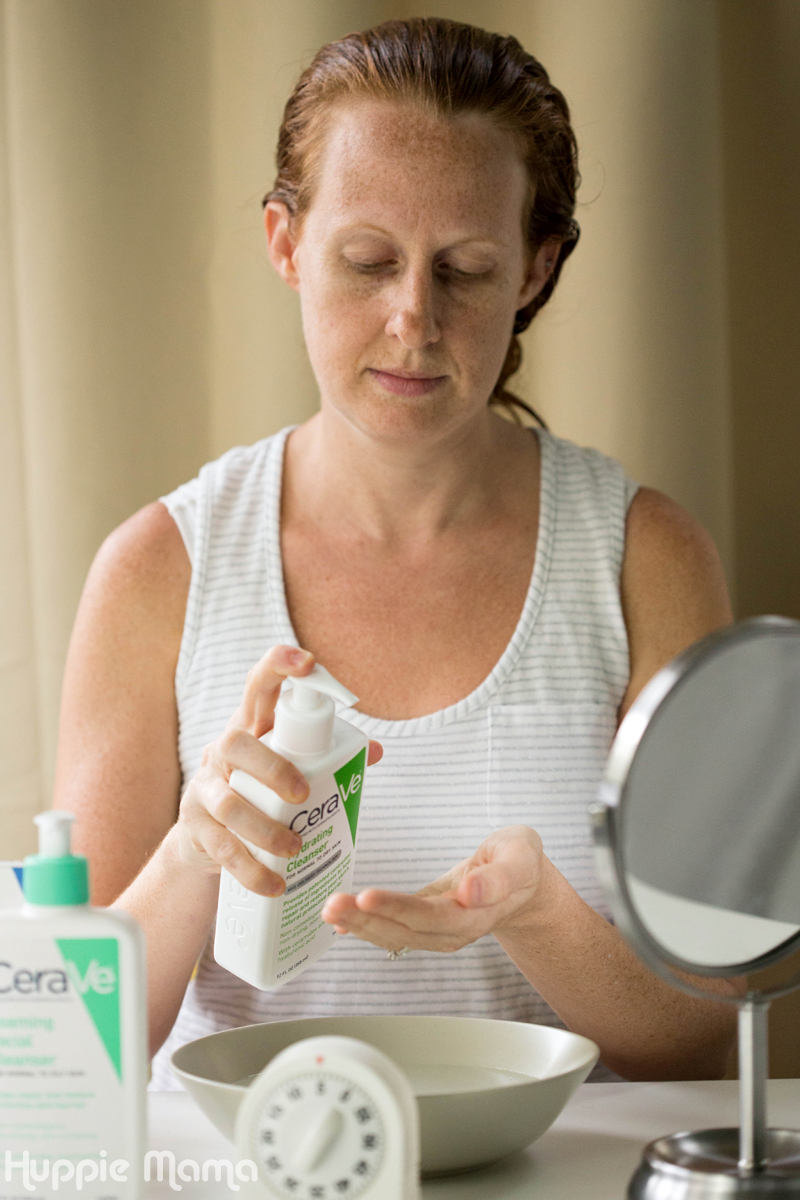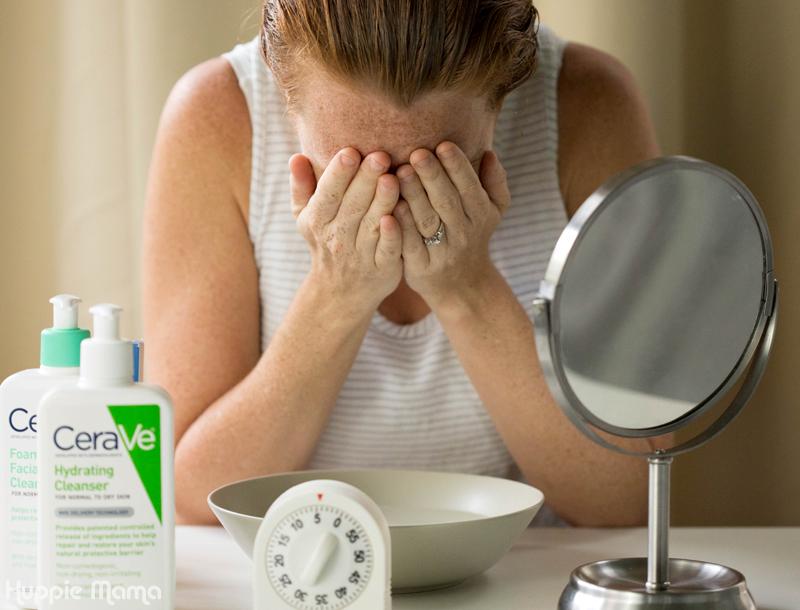 Next, I apply the CeraVe AM Facial Moisturizing Lotion. CeraVe products are non-irritating and fragrance-free. Most are also non-comedogenic. This product is also for normal to dry skin, and contains SPF 30 sunscreen, very important when going to the beaches in South Florida.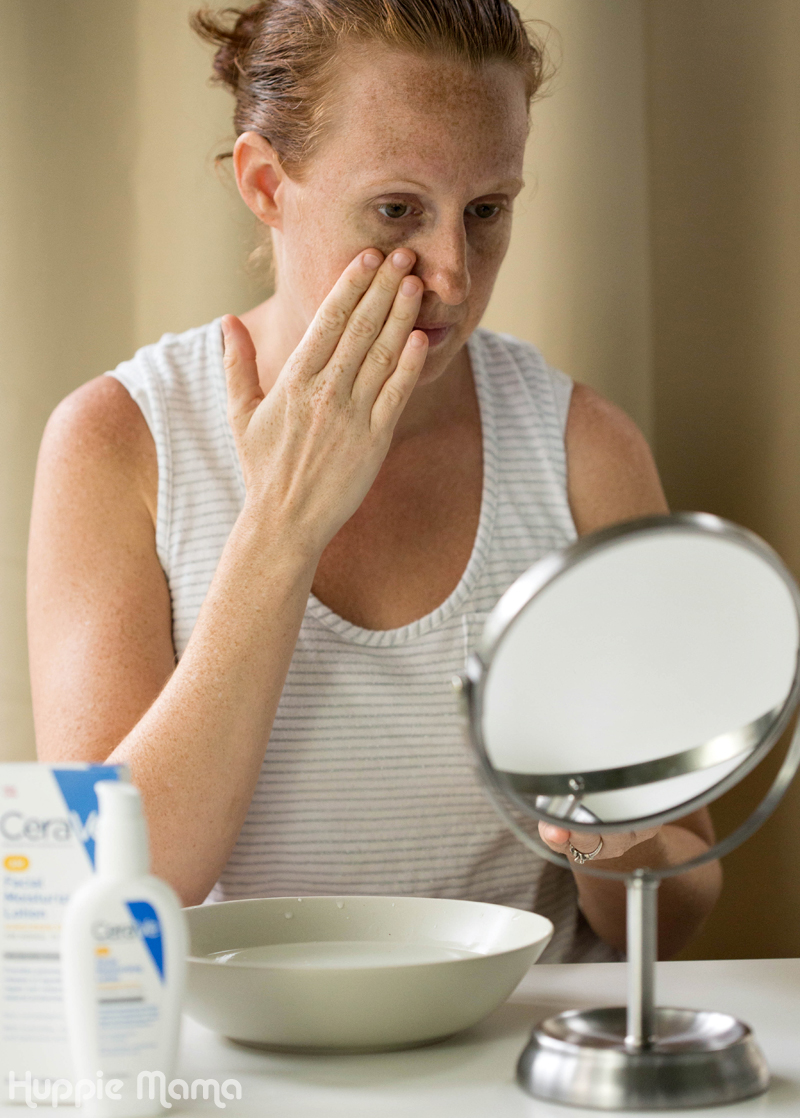 You're probably thinking "Wait a minute – she's put makeup on to head to the beach?" Well, one of my goals for 2016 was to put on just a touch of makeup each morning so I feel like I'm putting my best face forward. So I applied a little concealer around my eyes to look less like a 'mom-bie' (mom + zombie), brow corrector to draw attention to my eyes, waterproof mascara, and a clear lipgloss to moisturize my lips. Literally takes about a minute to do and makes me feel more confident for sure!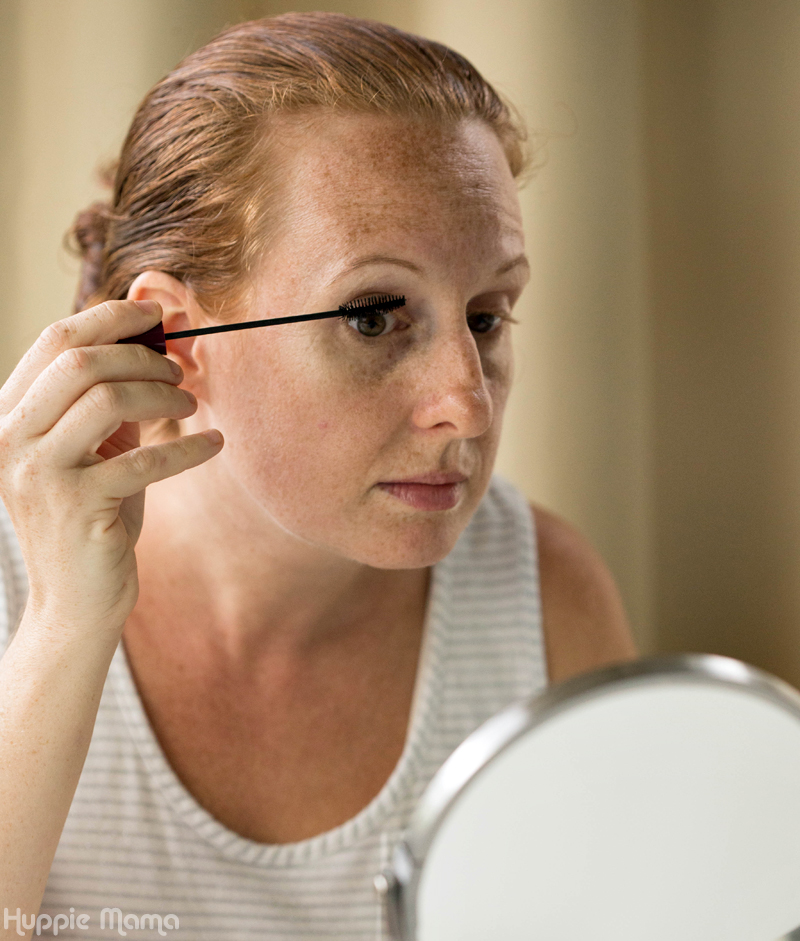 Bonus: A few weeks ago, I got a little too much sun, leaving my skin dry and peeling. After completing your face routine, use CeraVe Moisturizing Cream for normal to dry skin to give it the extra hydration and nourishment it may need.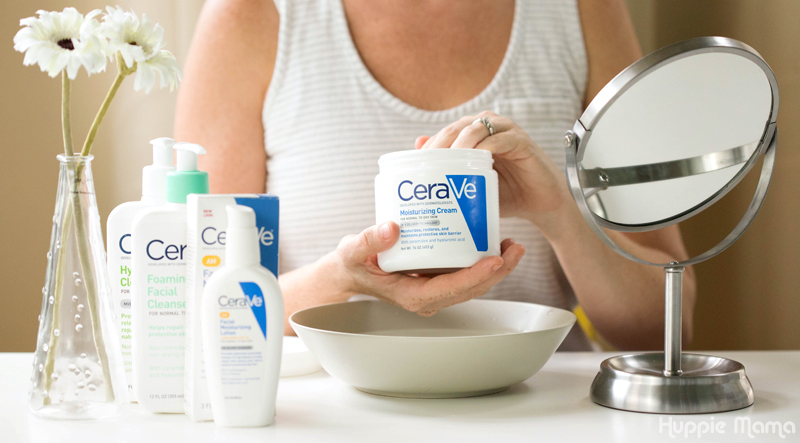 Now you're ready for the beach! We packed the kids and headed down to Ft. Lauderdale. The sun was bright, the waves were crashing, and the sand was ready for building sand castles. Just don't forget the sunscreen! CeraVe sunscreen is SPF 50. It is lightweight, oil-free, and water resistant, so you can splash around in the sea with your family all day and not have to worry about reapplying.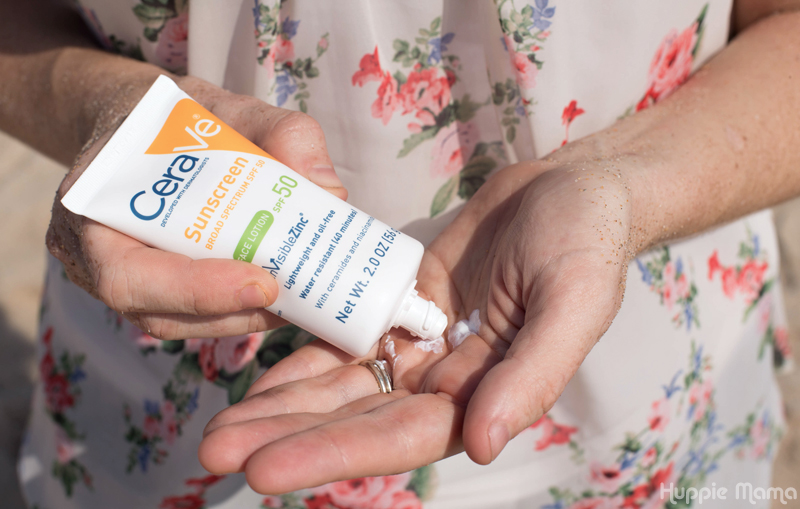 Being fair-skinned, it is definitely important for me to take a few minutes each day to care for my skin before going out into the harsh sun. It's also important to feel confident about how my skin looks (especially since I'm not in my 20s anymore – those fine lines are starting to show!)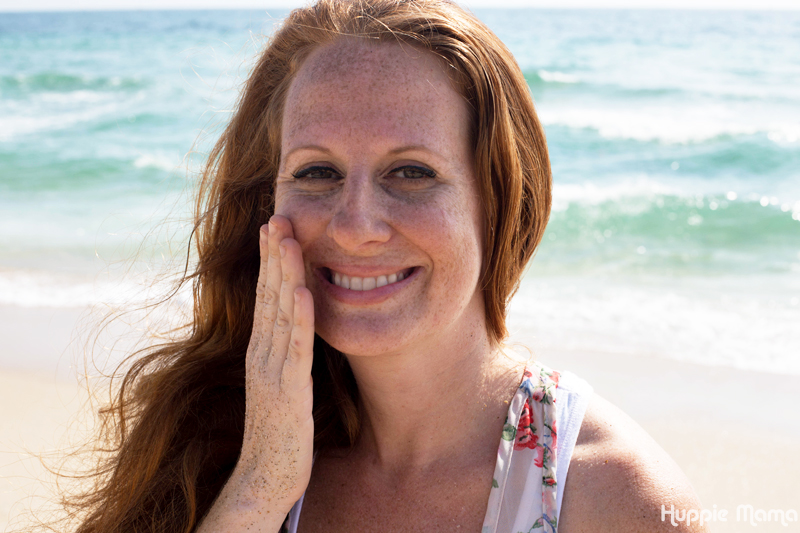 CeraVe products can be found at Walmart. The Foaming Facial Cleanser, Hydrating Cleanser, AM Facial Moisturizing Lotion, and Moisturizing Cream are located down the skin care aisle. The CeraVe sunscreen can be found with other sunscreen products. Now through 5/9, CeraVe Hydrating Cleanser, CeraVe Foaming Facial Cleanser, and CeraVe Moisturizing Cream will be on Rollback for just $9.97.
Save $2 0ff any one CeraVe product.
How do you prepare for the beach in the spring and summer?