Anyone my age can clearly remember the craze surrounding Cabbage Patch Kids back in the early 80s. My first Cabbage Patch Kid was an impostor ~ That alone should show you how ridiculous the craze was! There were the international dolls and the premies, the cornsilk hair and the Koosas. Here's a picture of me with my redheaded Cornsilk Hair Cabbage Patch Kid from Christmas 1987.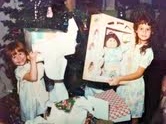 My best friend Alicia and I used to play this ridiculous game with her huge Cabbage Patch Kid collection. We'd go in her backyard, throw all the dolls and their clothes and accessories into this (what seemed to be at the time) huge plant she had. Then we'd dig through the plant to find everything. I guess that was supposed to be our 'cabbage patch'?? We were always so imaginative!
With all the childhood memories and the hype surrounding CPKs, I just had to check out Babyland General in Cleveland, Georgia. Here's the building from the outside. It's set in a beautiful, natural area surrounded by mountains and trees.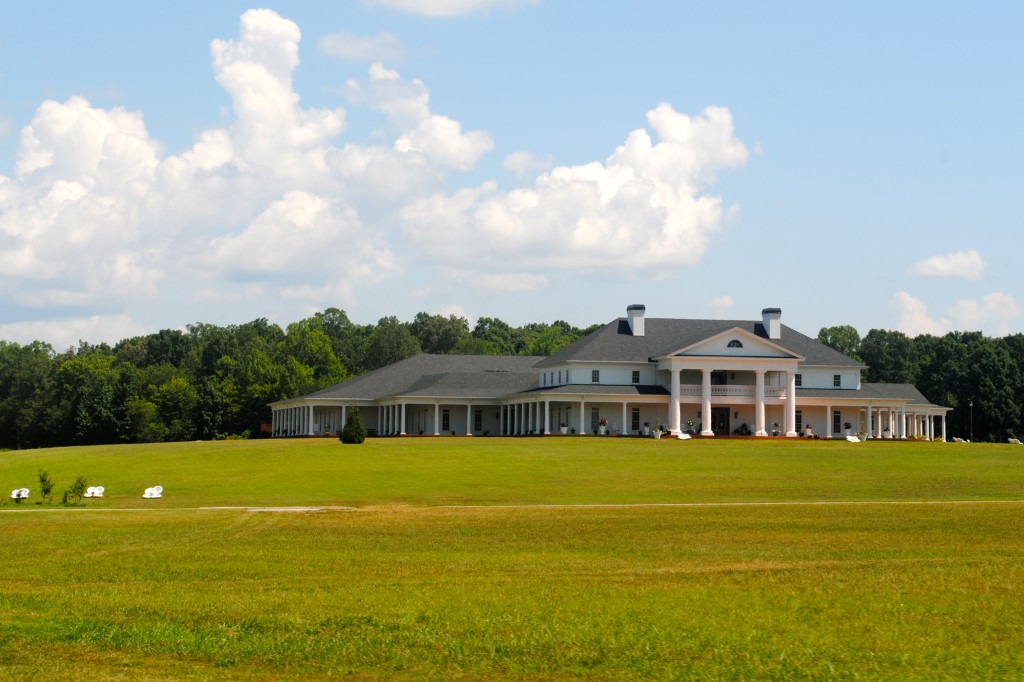 The lawn was covered with these plaster 'heads' of cabbage. Even Andy Warhol jumped on the Cabbage Patch Kid craze!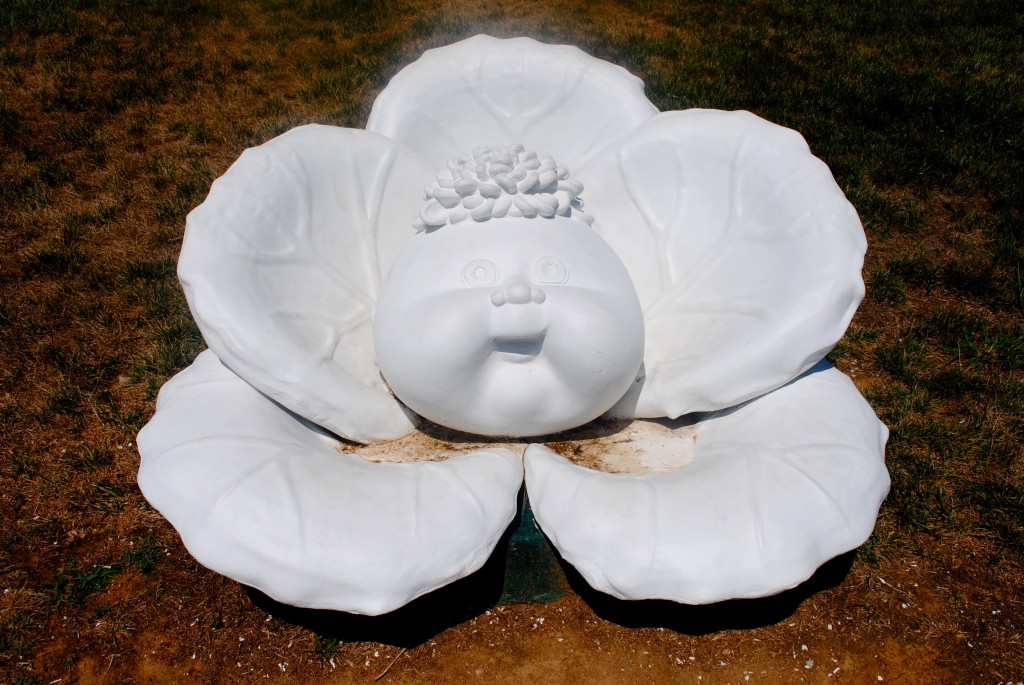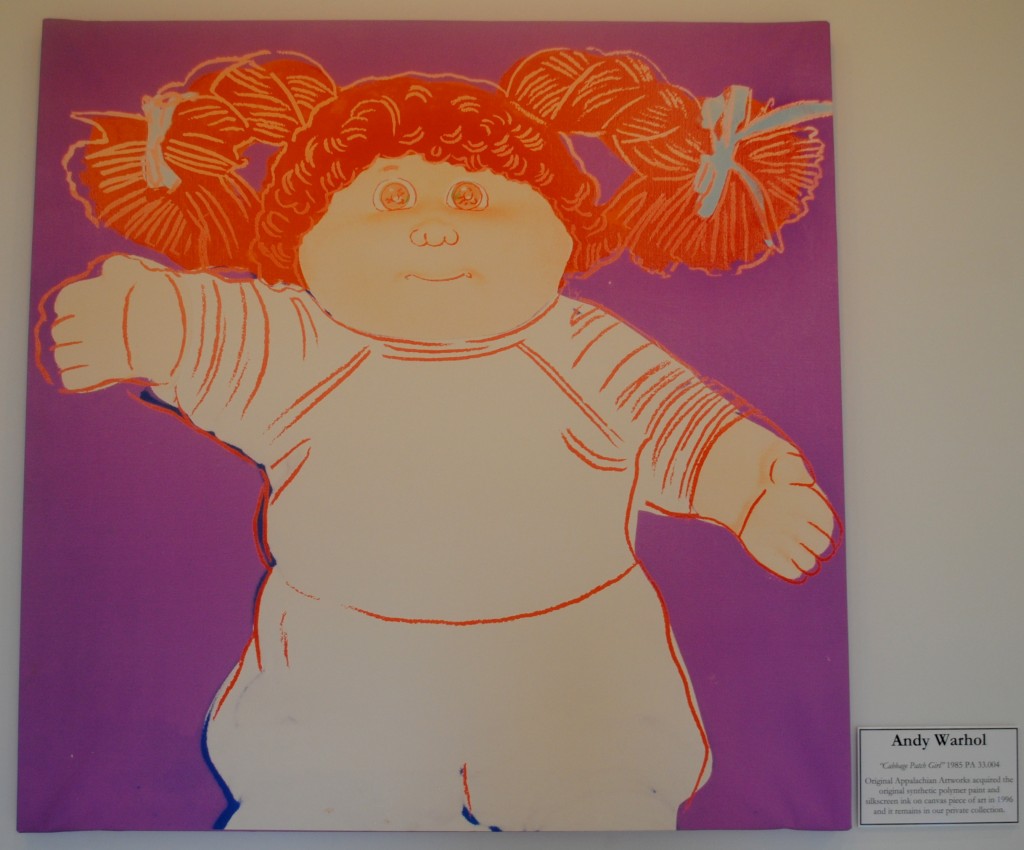 Inside, the lobby contains lots of original, highly-collectible CPKs, most of which were worth between $6,000 – $15,000. There's also a view into the baby nursery.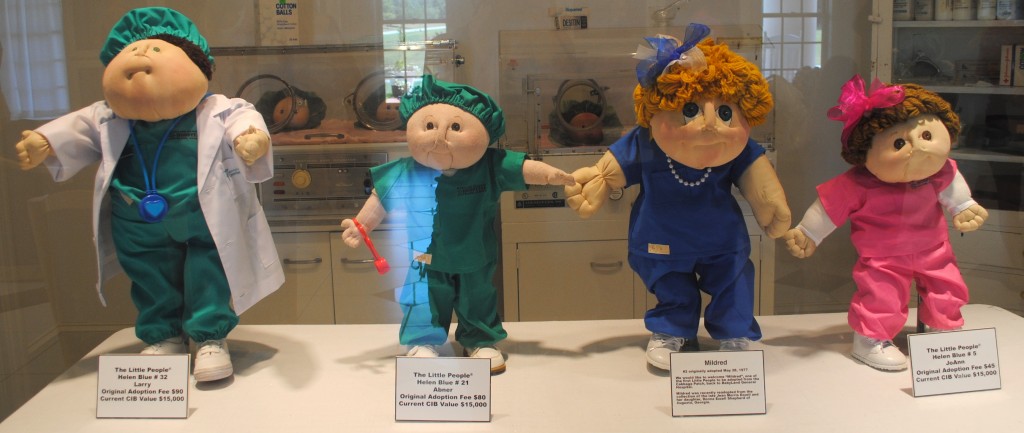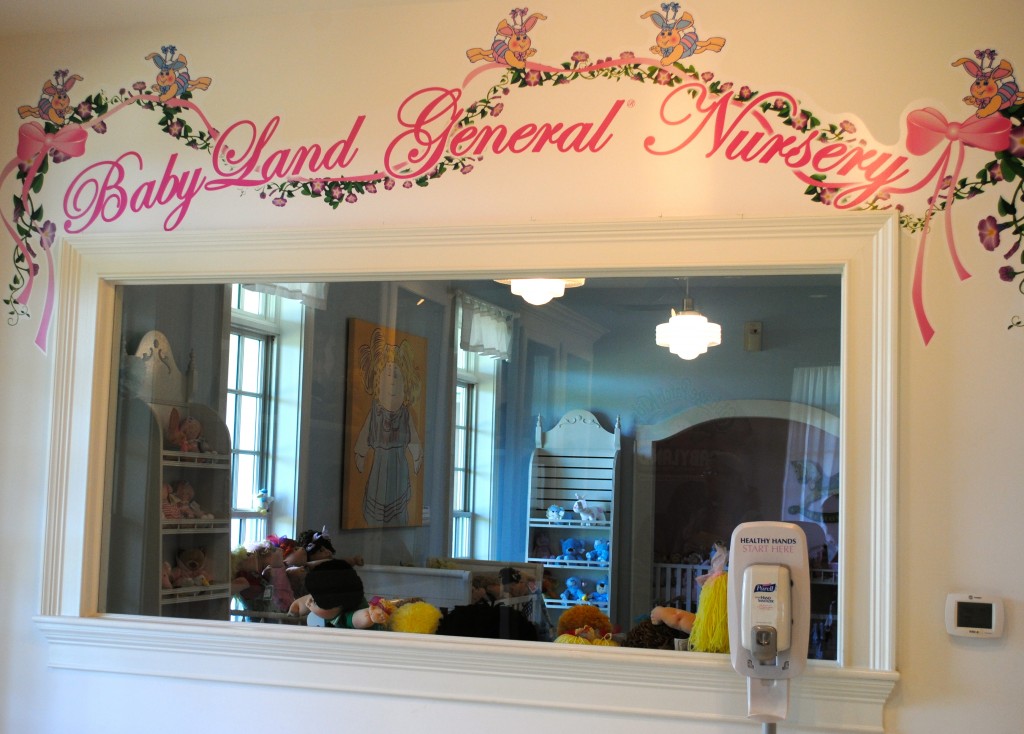 Lydia was in baby doll heaven inside – There were so many dolls to choose from! How could I resist photographing a redhead with green eyes??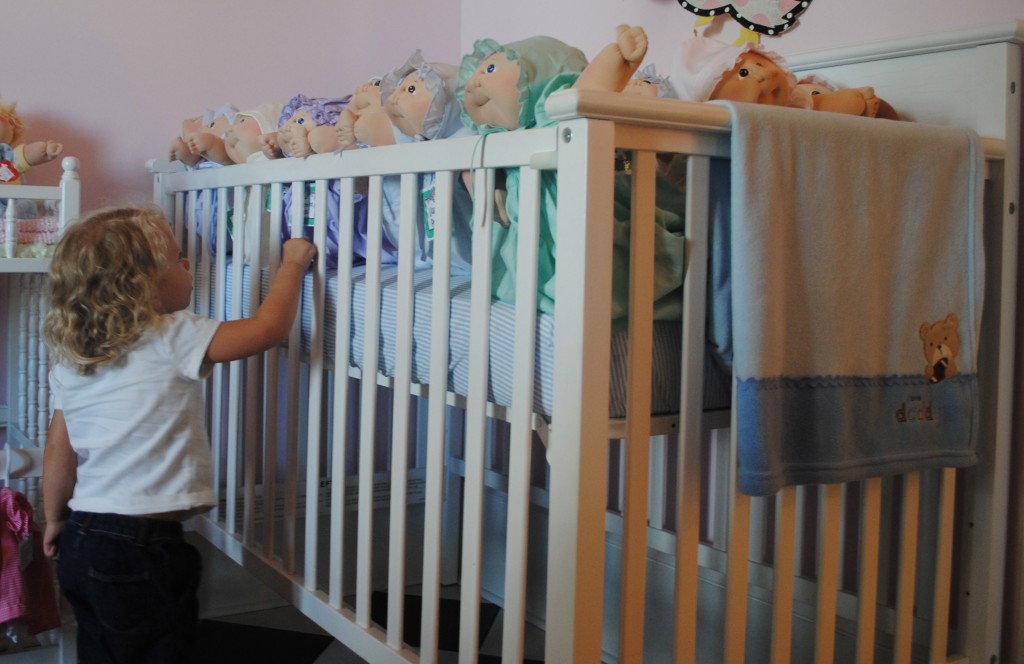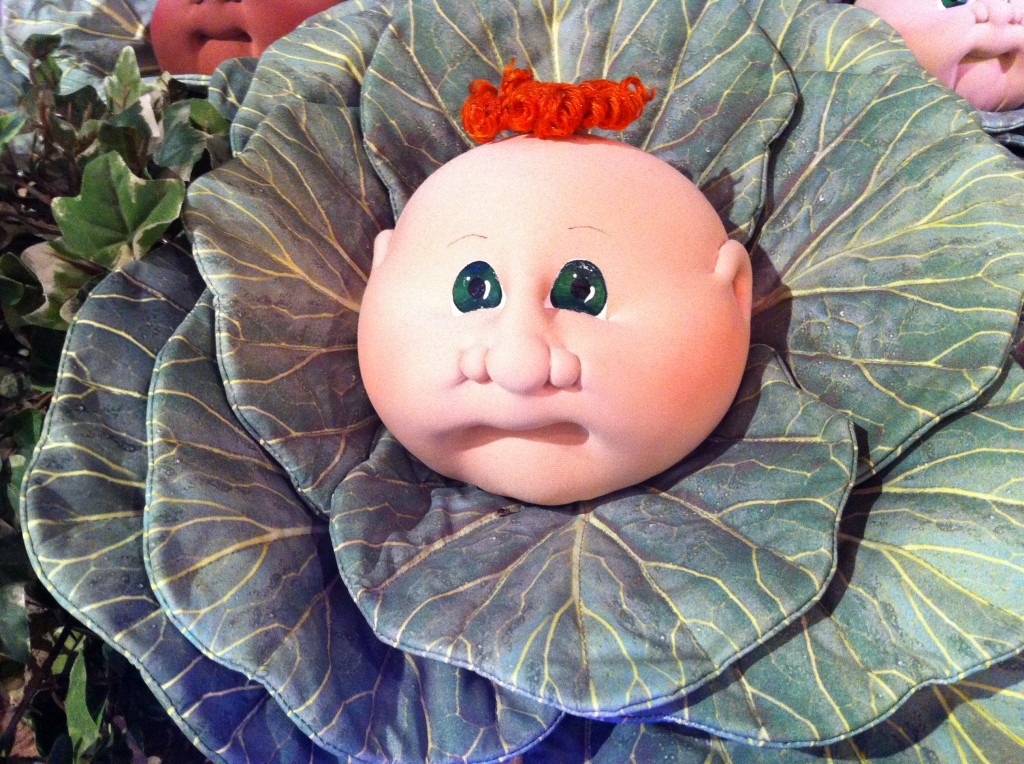 Available to purchase were original, handmade dolls for $200+ each, exclusive dolls for $50 – 70 each, and all the dolls available in stores. We let Lydia pick out an exclusive baby, a keepsake she can have for life. Here she is completing the adoption process to take her baby home. She named her Pape Tate.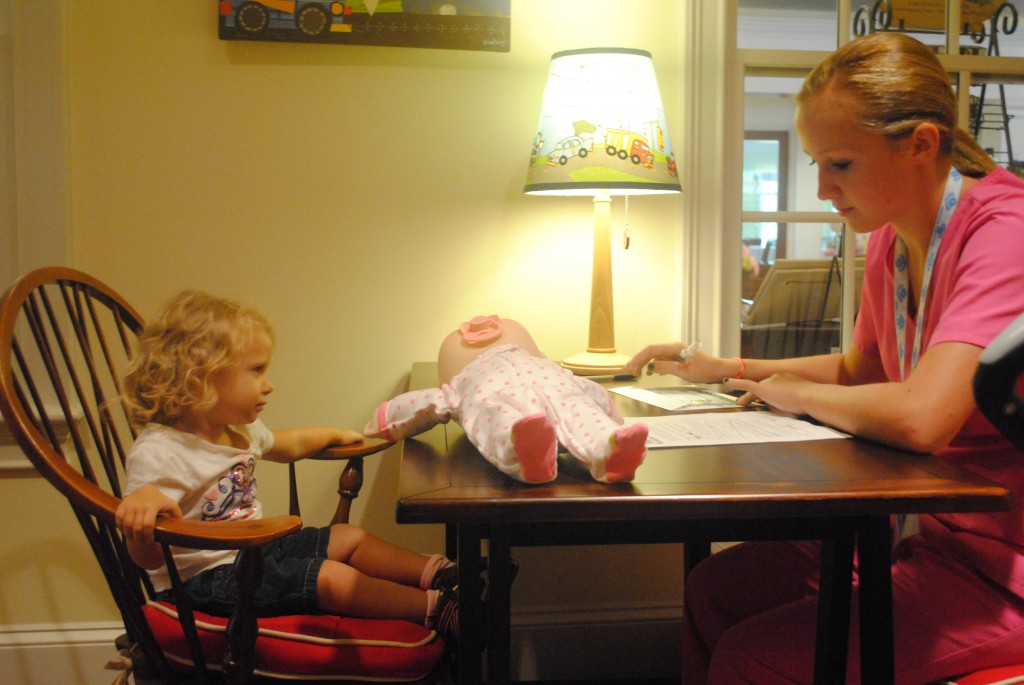 Lydia's cousin Alana picked out a baby doll and a toddler doll. Here are Lydia and Alana posing together with their dolls in a big head of cabbage.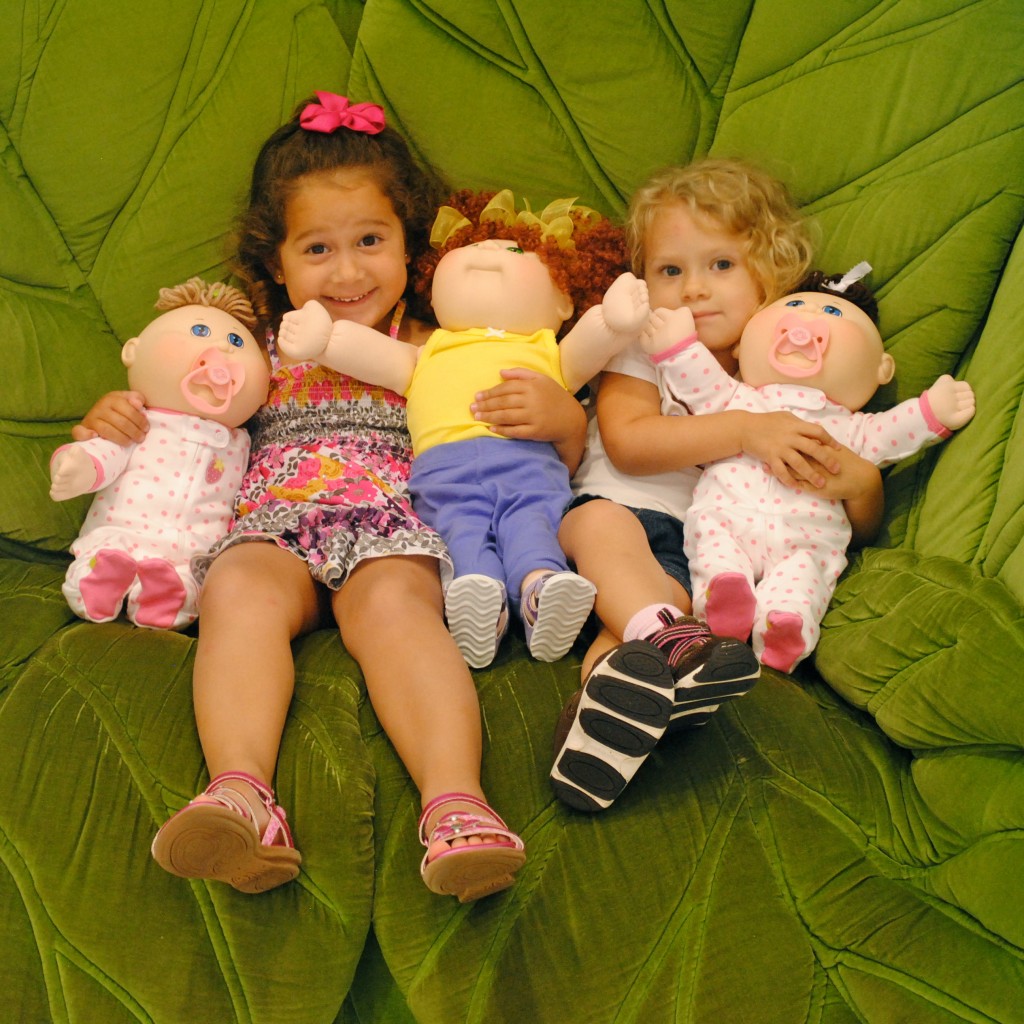 Lydia absolutely loves her new baby doll, Pape Tate. We had such a great time together at Babyland General!