I received this product for free to review. The opinions expressed are honest and provided without monetary compensation.
This week, Florida's Governor Rick Scott signed a new bill to increase the age requirement for children to be in car seats from 4 years-old to 5 years-old. This is for your child's safety as approximately 1.7 million rear-end collisions take place on U.S roadways every year. Starting in January, parents will no longer be allowed to use seat belts for children under 5. The new law allows parents to use booster seats to meet the requirements. You can find out in this article the serious injuries you and your child can suffer from if you don't follow the car seat safety rules. And if, unfortunately, you've been involved in an auto accident recently, chances are you've sustained injuries. If this is the case, then it is necessary that you get help from expert injury attorneys like a personal injury lawyer for personal injury claims and professional legal advice. A personal injury attorney specializing in auto accidents like an automobile accident lawyer or a truck accident lawyer can help you win your case and can help you get the justice you deserve. In addition, through the help of a personal injury lawyer, you can get the Disability Benefits Assistance you rightfully deserve from the injuries you've sustained.
Car seat laws and safety seem to be one of those passionate debates among parents, especially on social media. While some parents leave a child rear-facing in a 5-point harness until they reach the weight and height maximum for the car seat, other parents turn a child forward on his first birthday, almost as a rite of passage, and move into a booster seat at a young age. Better have a contact of an expert attorney for car accidents to help you if by chance you get involved to an auto accident. I remember seeing this video on YouTube when my daughter was about a year old, and it strongly influenced my decision to research the guidelines for car seat safety. In addition, if you or your loved one has suffered injuries from the accident, make sure to visit a professional auto accident chiropractor or a kids chiropractor immediately for testing as well as to avoid any complications.
According to catasauqua personal injury lawyer, car accidents are the leading cause of death in children over the age of 4. Following safety guidelines can reduce the likelihood of injury and fatality in children.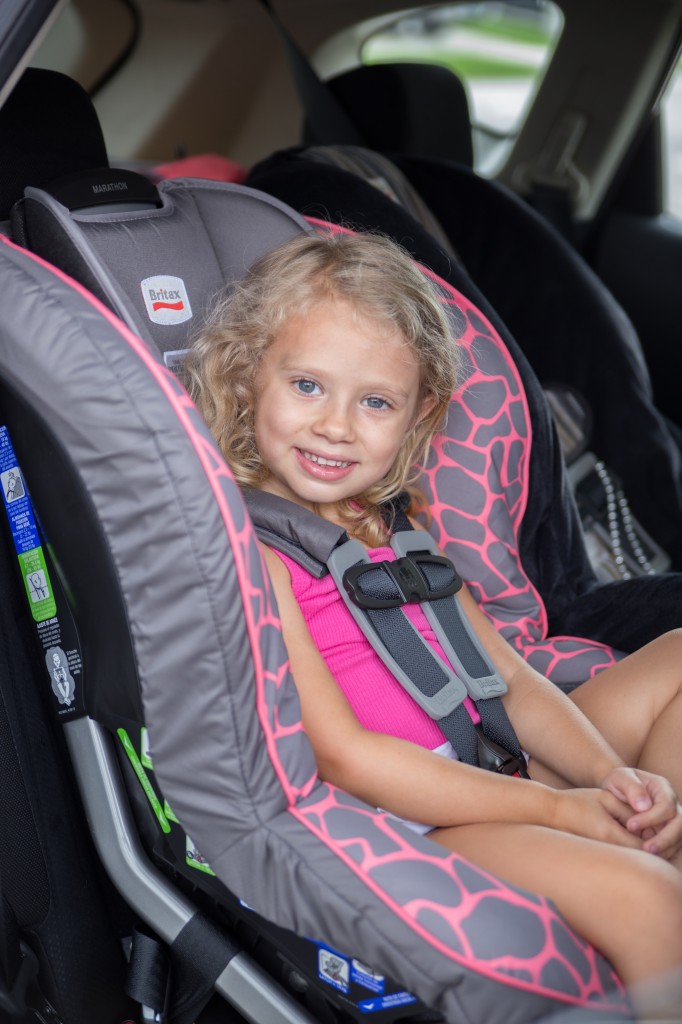 The American Academy of Pediatrics (AAP) revised their car seat recommendations, and these are the guidelines I follow for my children:
The AAP recommends children remain rear-facing in car seats until at least the age of 2 (or until they reach the maximum height and weight for the car seat).
After the age of 2, children should still remain in a 5-point harness until they reach the maximum height and weight for forward-facing as indicated by the car seat's manufacturer.
Children need to remain in a belt-positioning booster seat until they have reached 4 feet 9 inches tall and are between the ages of 8 and 12.
Children should ride in the back seat of vehicles until the age of 13, wearing a lap-and-shoulder vehicle seatbelt at all times.
These guidelines were created for the safety of young children. This is exactly why, when soon-to-be-mommy friends are creating their baby registries, I highly recommend purchasing a quality convertible car seat, like the Britax Marathon. Bryce (almost 3) has been using a Britax Marathon since birth, and we just got this new Britax Marathon for Lydia (almost 5). Here's some information about the seat:
Children can rear-face in a Britax Marathon at a weight between 5 and 40 pounds.
Children can forward-face in a Britax Marathon at a weight between 20 to 65 pounds.
The maximum height for a Britax Marathon is 49″ tall.
Side impact protection distributes crash forces, shields from vehicle intrusion, and contains the head, neck, and body. High density comfort foam provides an extra layer of padding to gently cushion your child.

Whether rear or forward-facing, your child can recline for comfort and positioning.

Easy-remove cover allows easy cleaning, without disassembling the harness or uninstalling the car seat
Before making any decisions regarding your child's safety while riding in a vehicle, please read car seat laws and recommendations carefully and consider what is truly best for your children. At almost 5 years-old, 33 pounds, and 39 inches tall, Lydia loves her new Britax Marathon and will continue to use it for several years to ride safely in our vehicle. It's a great car seat that can take your child from infancy through kindergarten! And with plenty of reckless drivers on the road, it would be wise for parents to always have the contact information of a personal injury attorney, just in case they need to make a claim with help from an attorney.