This post was made possible through the support of Element Associates. All opinions are my own.
Steak can be prepared in so many different ways and is a favorite summertime food in my family! I actually prefer to cook a steak in a pan on the stovetop rather than a grill. This gives me more control over the temperature and allows me to cook it in butter to create a delicious crust. Here are my step-by-step directions to cook the perfect steak.
Step 1 – Assuming it is frozen first, defrost your steak in the refrigerator. A few minutes before you are ready to cook it, place it on the counter to bring it to room temperature, then pat it dry. (This is a sirloin steak.)
Step 2 – Season both sides of the steak liberally with salt and pepper. You can also try a delicious spice blend, like this Espresso Rub.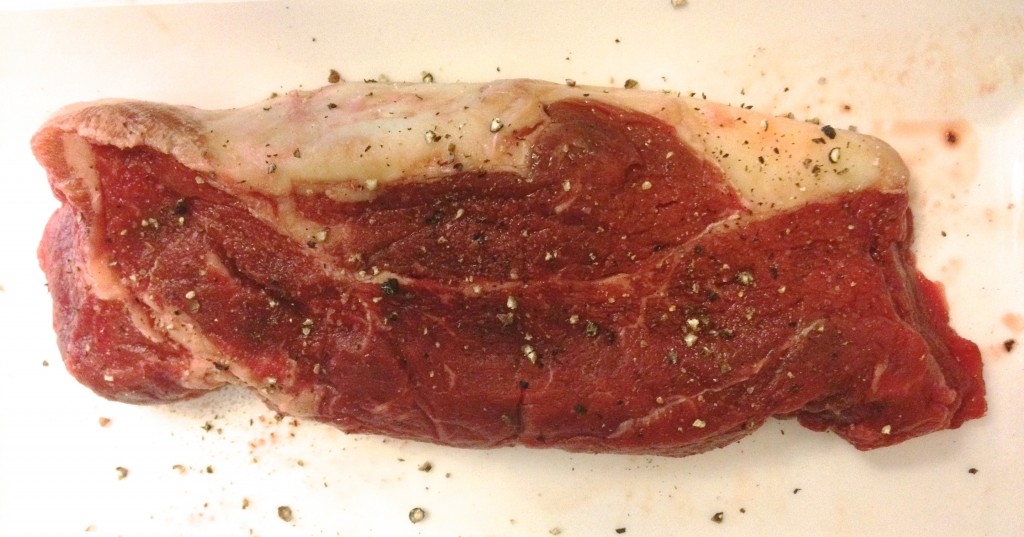 Step 3 – I like to cook my steak in a stainless steel pan. Turn the heat to medium-high and add about a tablespoon of butter. Make sure it doesn't reach its smoking point, but get it melted and bubbly like this.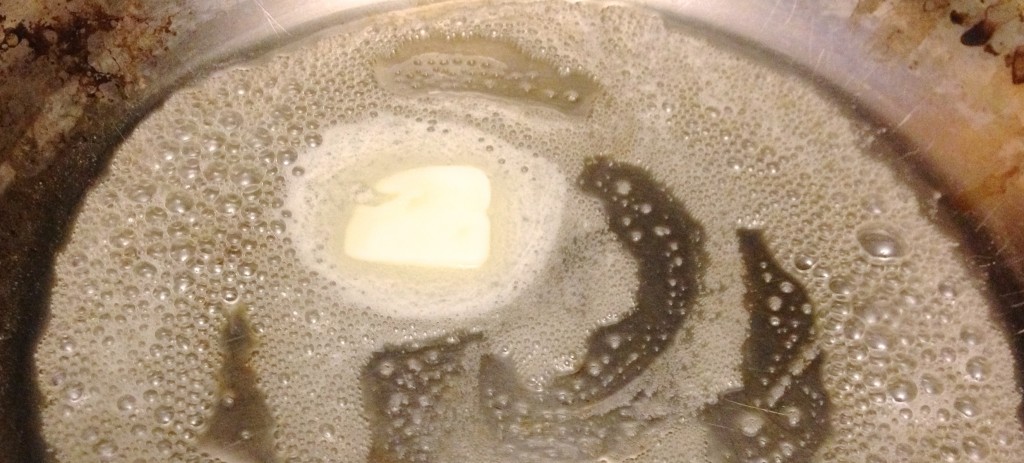 Step 4 – Place your steak in the pan. Cook on a medium-high heat on the first side until it is browned and very easy to flip, about 4 mins for a steak that is about 3/4″ thick.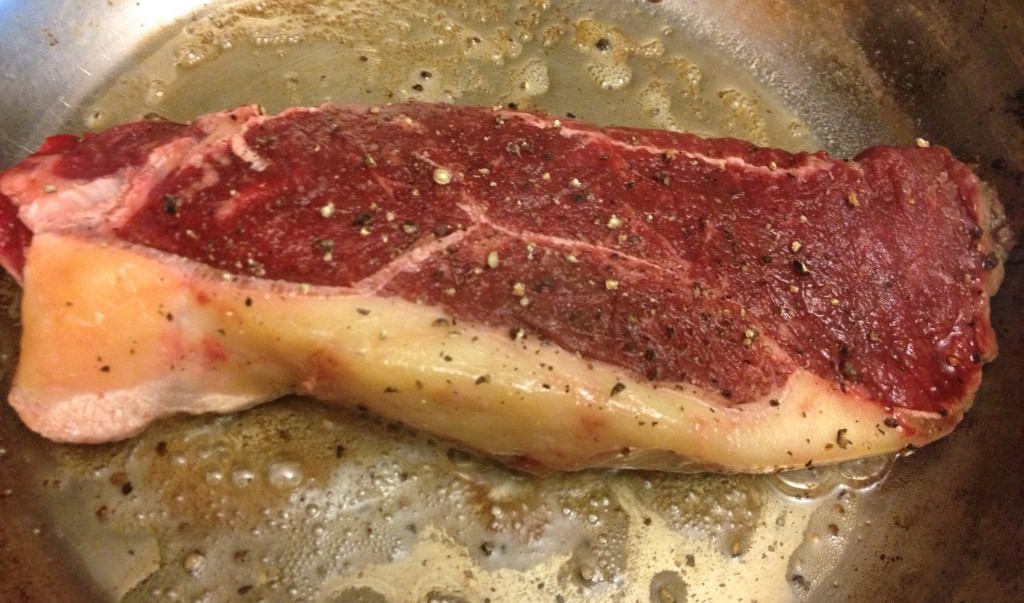 Step 5 – You should only have to flip a steak once, so make sure it gets a nice brown crust like this. Cook on the second side almost as long, maybe 3 minutes.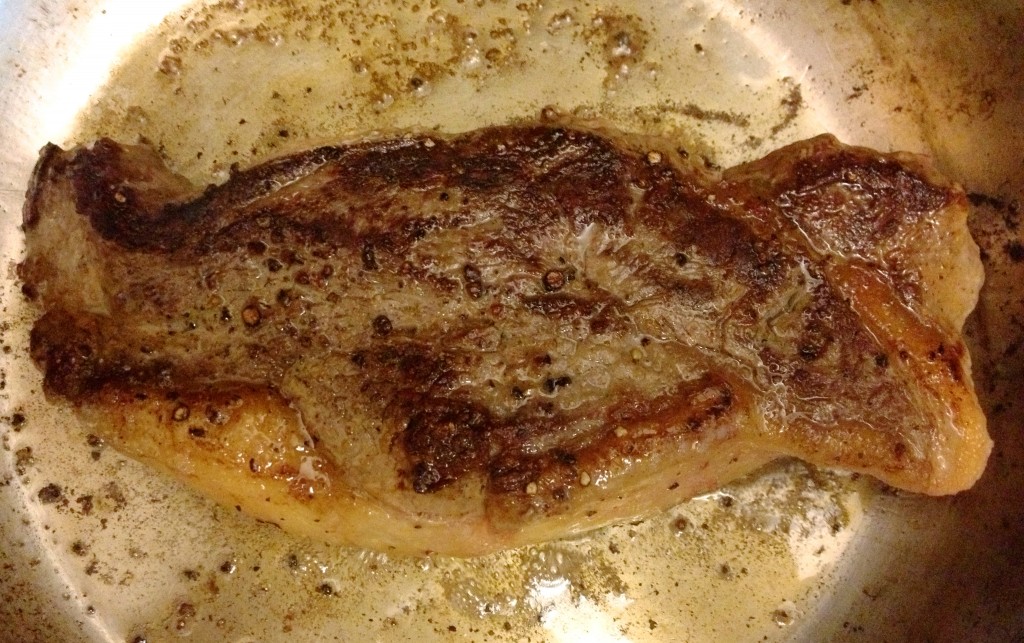 Step 6 – This part is crucial – Let your steak rest. This allows all those delicious juices to redistribute. If you cut it immediately, all the juice will pour out. I probably let this rest about 10 minutes.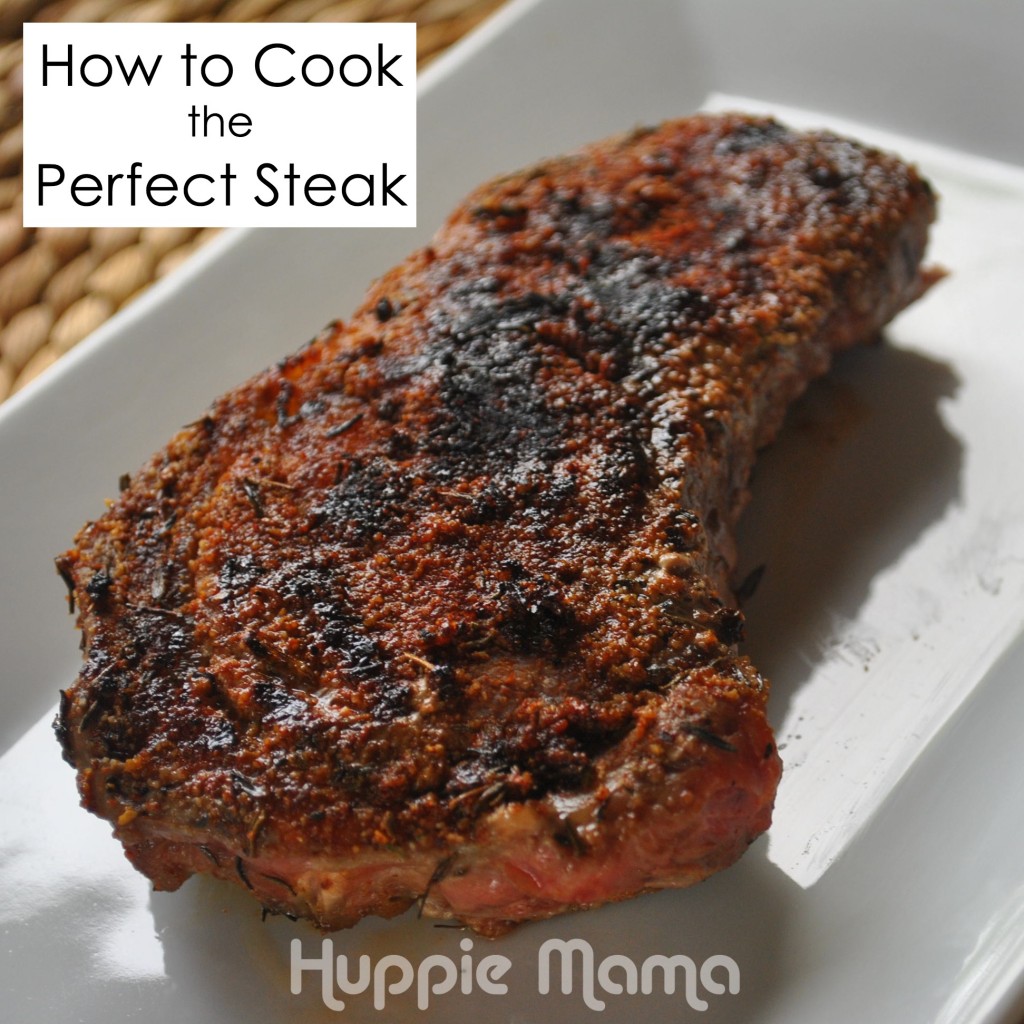 Step 6 – Slice your steak with a sharp serrated knife, on the bias, against the grain. This will create tender slices.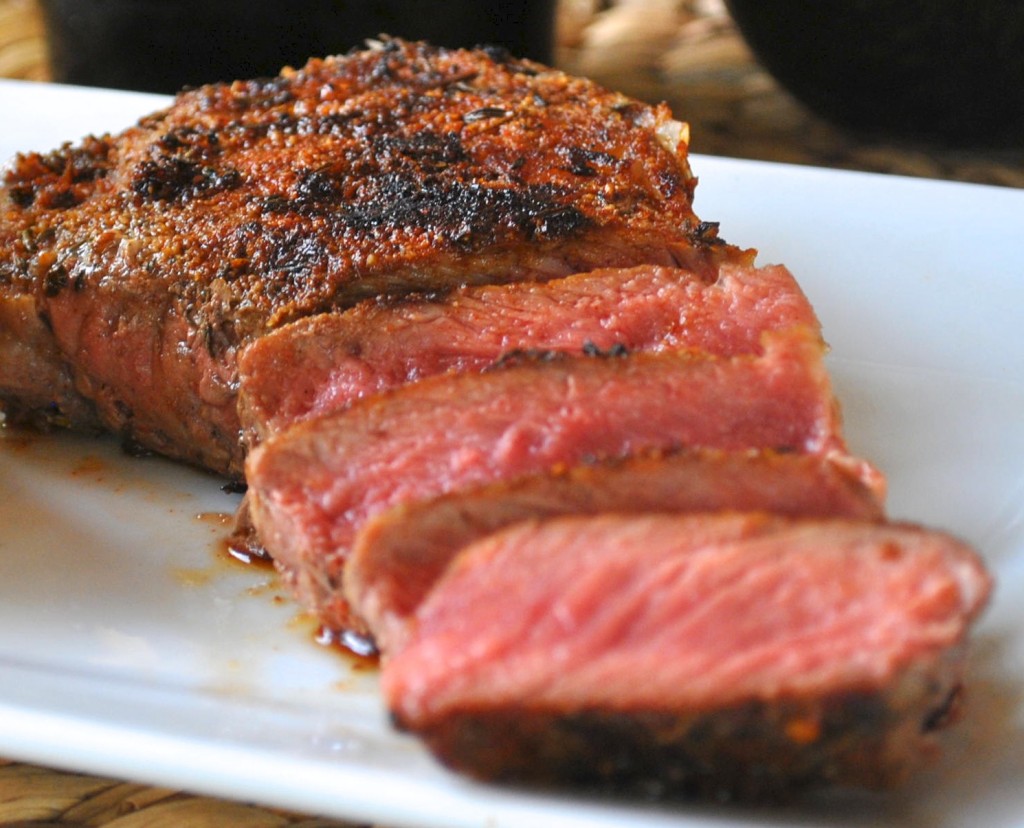 If you are new to preparing meat and feel uncomfortable judging the doneness yourself, check out this brochure – Is It Done Yet? – to learn more about meat preparation guidelines and recipes.
Here are a few other food safety tips for your outdoor summer get-togethers:
Carry cold perishable food like raw hamburger patties, sausages, and chicken in an insulated cooler packed with several inches of ice, frozen gel packs, or containers of ice.
Be sure raw meat and poultry are wrapped securely to prevent their juices from cross-contaminating ready-to-eat food. If possible, store these foods near the bottom of the cooler, so that juices don't contaminate other foods in the cooler.
If you can't keep hot food hot during the drive to your location, plan and chill the food in the refrigerator before packing it in a cooler. Reheat the food to 165 °F as measured with a food thermometer.
A general rule of thumb for entertaining: keep hot foods hot and cold foods cold. Keep cold foods chilled to 40°F  or below and hot foods heated to 140°F  or above. Click here for more information about the proper temperature for cooking different meats.
Want to learn more? Join the Food Safety Twitter Party on June 30th at 1 PM EST using #FoodSafe4th. Hosts include: @martieparty @buzzmommy @usdafoodsafety