My family experienced this theme park in exchange for an honest review.
I am so excited to share our visit to Sesame Place in Langhorne, Pennsylvania (as part of our Ultimate Family Road Trip) with you! Now, most people my age get that nostalgic feeling when they visit the big mouse in Florida. But me? I was a huge Sesame Street fan as a child. I think I watched it from birth until around age 8. The characters, the music, the funny little stories, the learning opportunities… I remember just how much I would enjoy Sesame Street on a daily basis. So when I got to share my childhood memories with my children in a new way? I was super excited!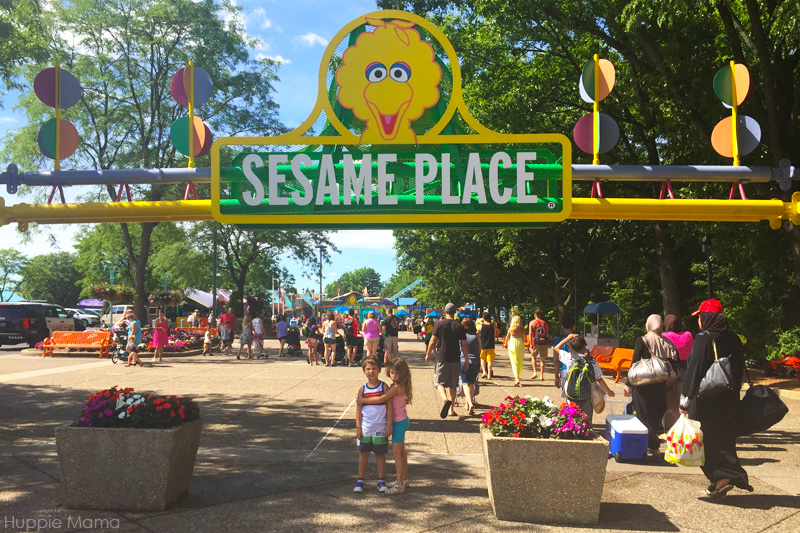 My children were introduced to Sesame Street primarily through our storybooks, most importantly one of my childhood favorites: The Monster at the End of This Book. I told them in advance all about our trip to Sesame Place, but since we had never been, we really didn't know what to expect. We began our day by heading toward the right, Cookie's Monster World, as soon as we entered the park.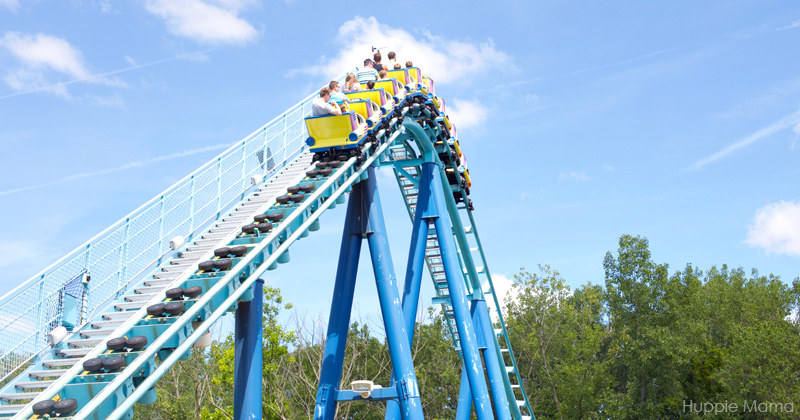 The kids decided they wanted to start on the roller coaster. I'm glad they were tall enough to go on all the rides! I'm not a roller coaster person, but Richard said the Vapor Trail was actually a good ride for adults, too.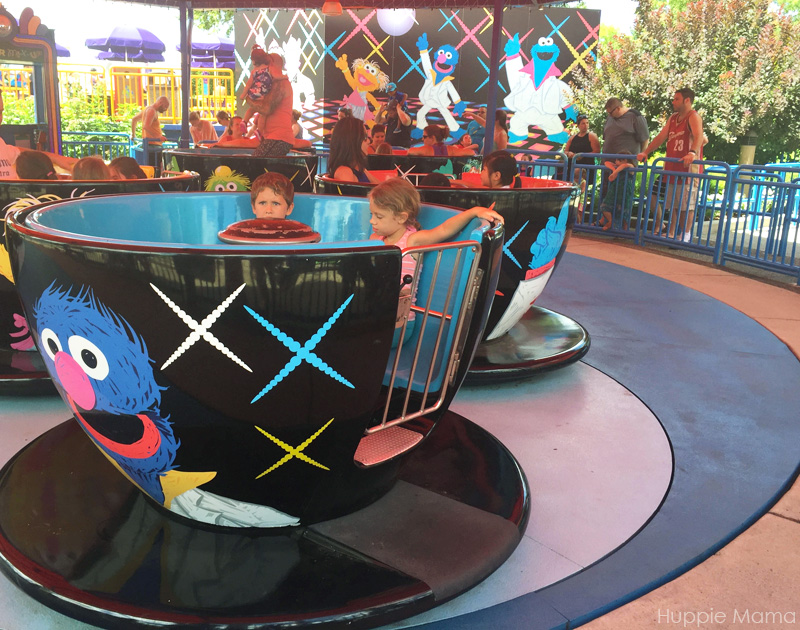 This disco ride was so nostalgic for me – I remember owning the Sesame Street Fever album on vinyl as a young child, and the cover of the album looked just like this ride. The kids went on this one together, just the two of them. There are several other rides in this section for adults and little ones.
One of the best things about visiting Sesame Street during the warmer months is that it's also a huge water park, with several different sections. My favorite was Big Bird's Rambling River. Bryce was hesitant to float down the river on his own, so he laid on me and we drifted together. My new water camera allowed me to snap these fun shots. Oh, and there's a great photo opportunity in front of the Good Ship Sesame, which is in the center of the lazy river.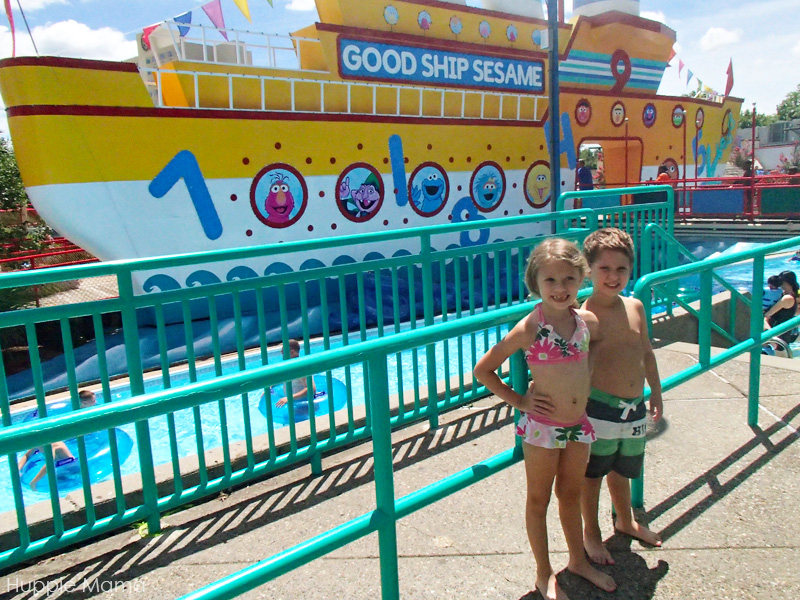 The splash pad area – Ernie's Waterworks – is great, too. Kids can safely run through sprinklers form above and splash areas from below. Bryce really enjoyed this part.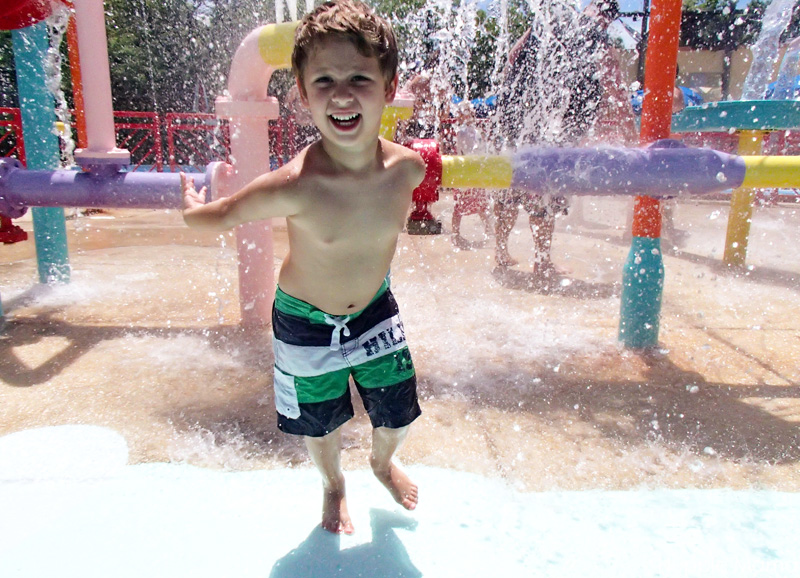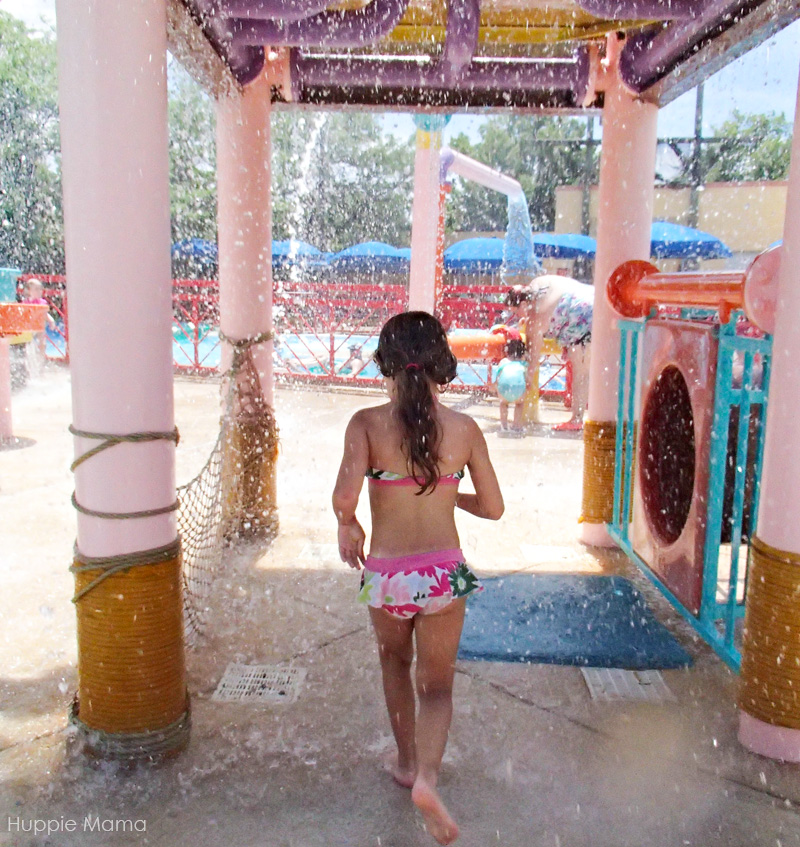 Looking for some water rides? Sesame Place has those, too! Most of the water rides can be enjoyed by two people (one adult, one child) simultaneously, so children like Bryce who are hesitant to go independently can feel safe with their parents. Lydia was my dare devil – she wanted to try some of the water slides solo after going down with me and Richard.
After running around the park and enjoying all of the different rides and activities, you can relax and watch a show. With multiple theaters – inside and outside – there's almost always a show on the schedule. The shows are filled with singing, dancing, and more – perfect for younger children who may not be able to go on all of the rides.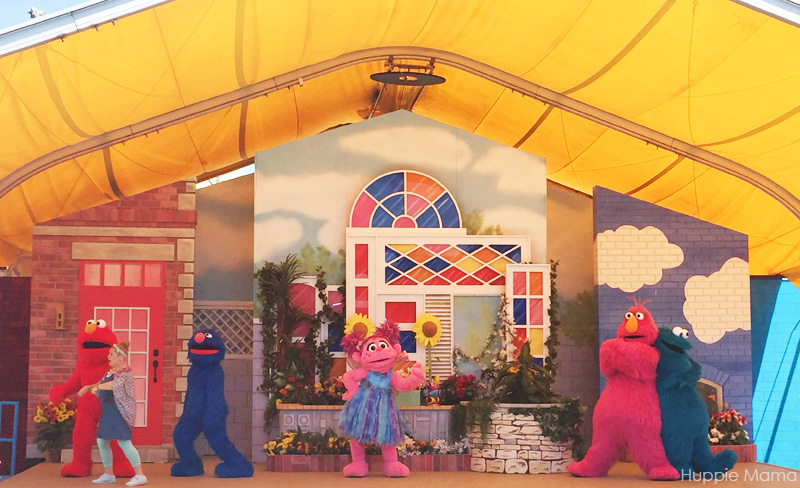 At the end of the day together, we were able to snap a few pictures with some of our favorite Sesame Street characters, like Burt, Ernie, and the Count. I'm so glad the kids had such a blast with some of my childhood favorites.
Sesame Place was my children's favorite part of our 15-night road trip together up the east coast of the United States. Other great features of this park include:
a character parade
several dining locations
stores featuring character merchandise
Have you ever visited Sesame Place?