This shop has been compensated by Collective Bias, Inc. and its advertiser. All opinions are mine alone. #CreateWithCommand #CollectiveBias
While I love my recipe and party posts, there's something magical about craft posts! Sometimes they get me a little extra excited to write. Tie in the holidays, and I can't wait to dive into a pile of paint, brushes, glitter, and more. This time? I'm creating a vintage-inspired Christmas countdown calendar. In our house, we take a secular approach to celebrating the winter holidays. We do a little Chanukah, a little Christmas, and just have fun together as a family. The decorating may just be my favorite part. Check out this tutorial!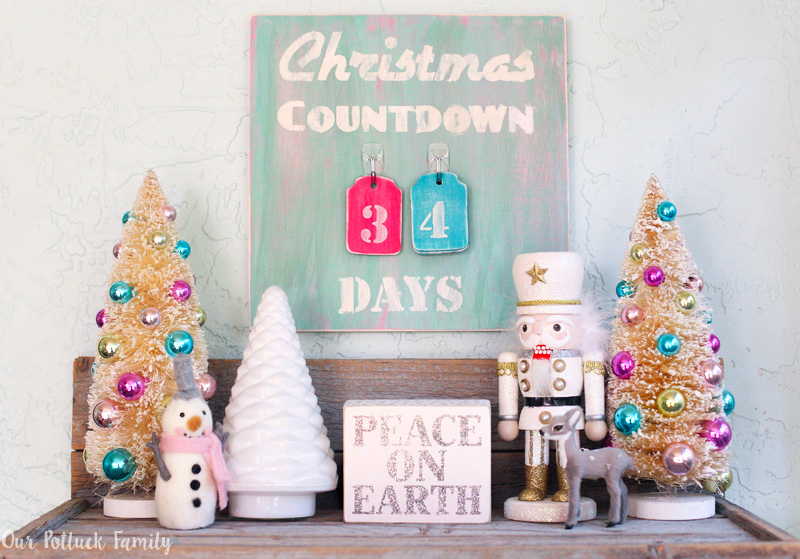 Materials:
12″ x 12″ wooden canvas (or similar-sized piece of wood)
7 wooden tags with holes
Variety of matte craft paints
Sponge brushes
Letter and number stencils
Medium-grit sand paper
Command™ Brand Clear Small Wire Hooks
Command™ Brand Medium Picture Hanging Strips
Directions:
I really wanted this to have a fun vintage feel, something different than the traditional red, white, green Christmas colors, so I selected two shades of pink, two shades of teal, a light blue, and an off-white. First I painted the wooden canvas (including the sides) the lightest shade of blue. When that dried, I painted a thin layer of medium pink, and when that dried, a thin layer of medium teal. I allowed the colors below to show through the surface.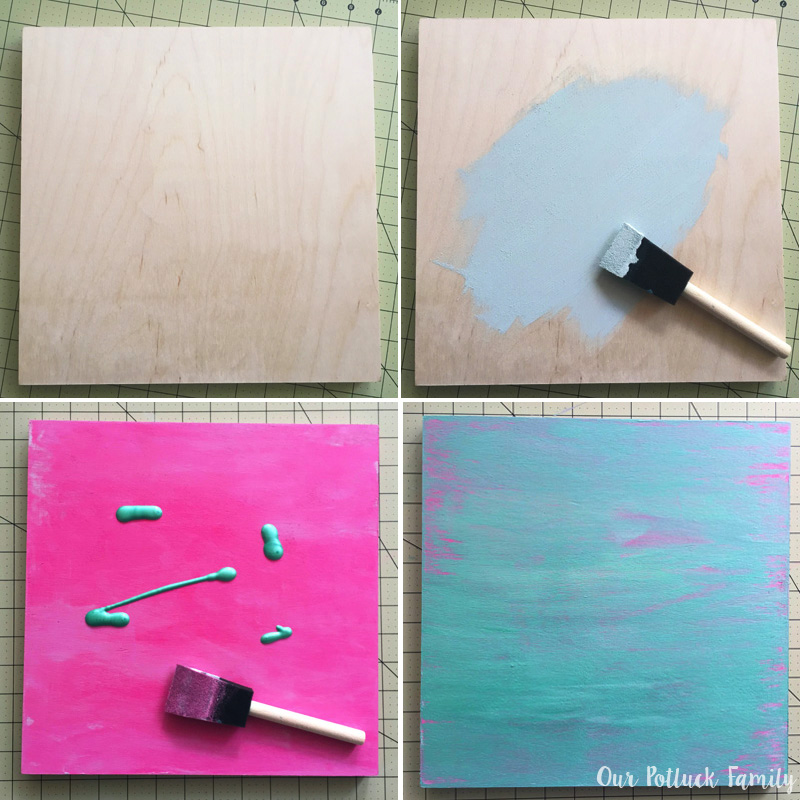 I used the sand paper on the edges and across the surface of the canvas so the other colors would show through. That adds to that vintage/aged/weathered effect. Once I reached my desired effect, I stenciled on the words Christmas Countdown toward the top and Days toward the bottom. I created these stencils using retro fonts and my cutting machine's software. You can cut into card stock to make the stencils. Of course, you can also just buy stencils at your craft store, but I liked being able to customize the fonts.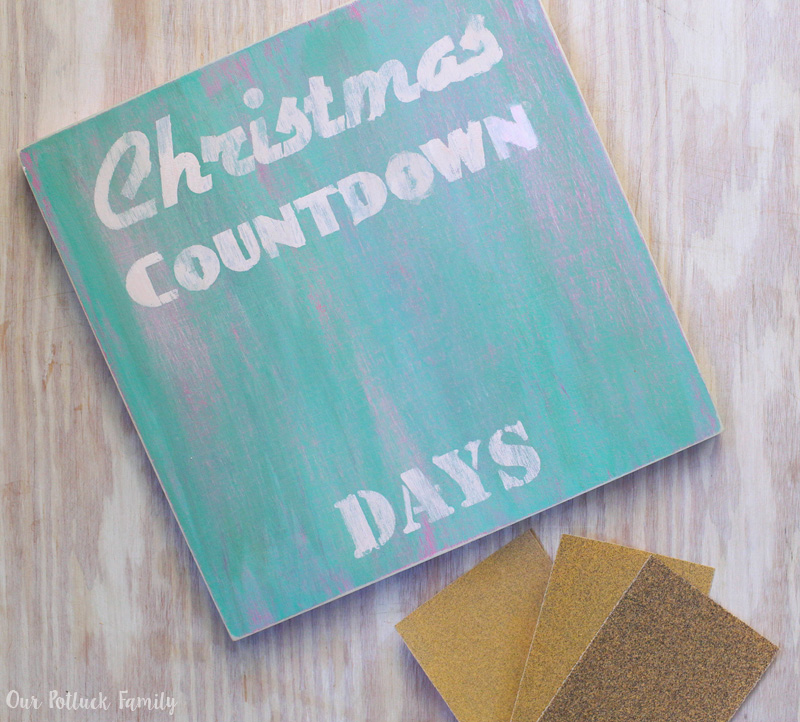 Next, I made the wooden number tags for the 'countdown' portion of this calendar. I painted the tags the darker pink on one side, the darker teal on the other, and I used sandpaper to achieve a worn look to coordinate with the canvas.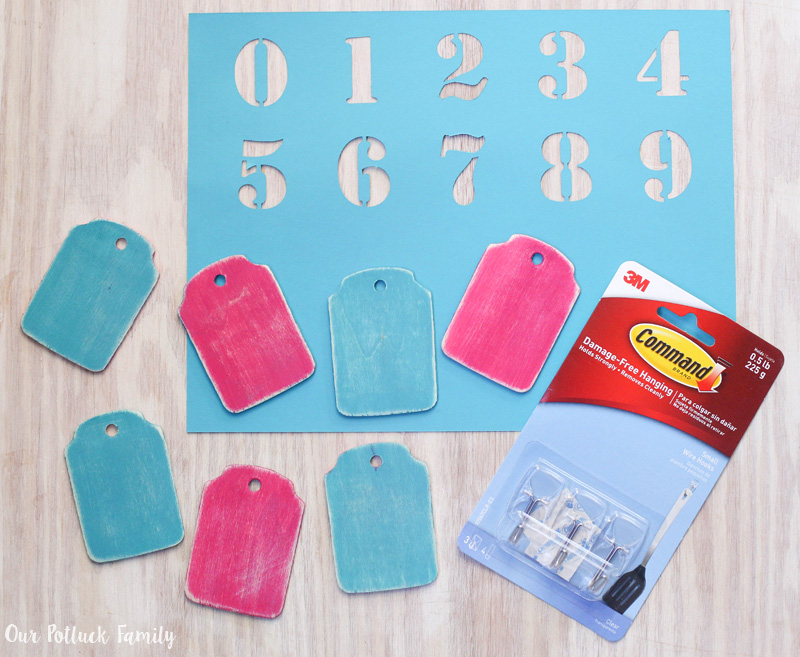 I used another stencil I created on my cutting machine to paint on the numbers, one on each side. There should be 2 tags on the left side, with number 0 – 3, and 5 tags on the right side, with numbers 0 – 9, for a total of 7 tags.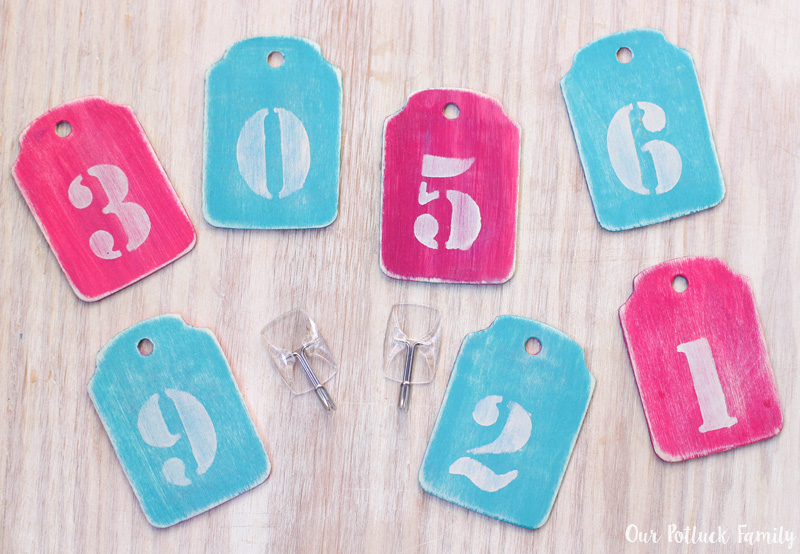 Following the directions on the package of Command™ Brand Small Wire Hooks, I placed the hooks under "Christmas Countdown" on my calendar. Within just a minute, my hooks were adhered to the calendar. They were the perfect size for adding my wooden number tags.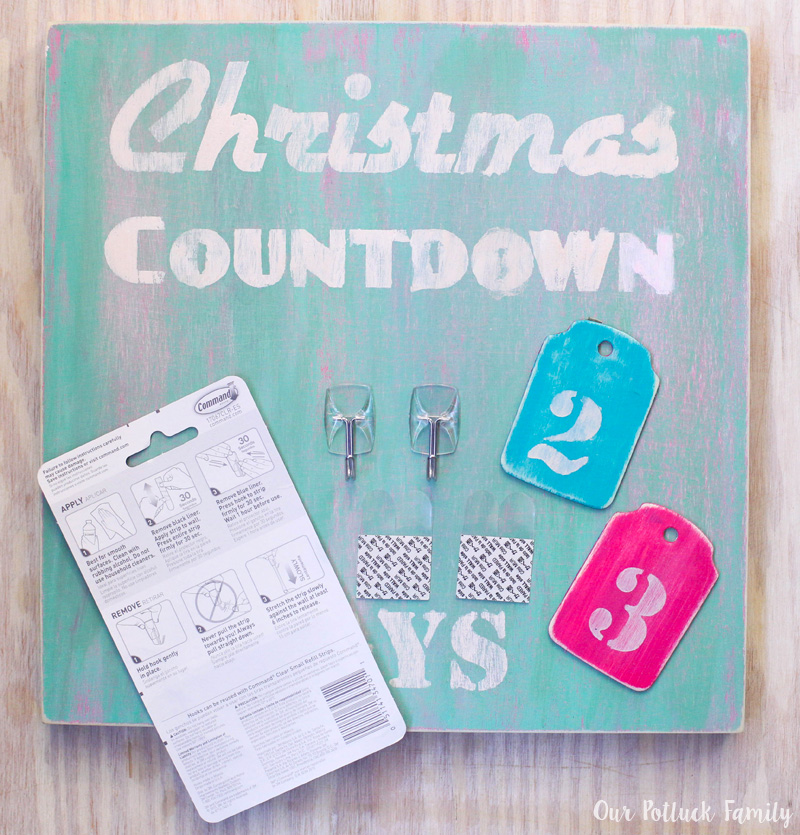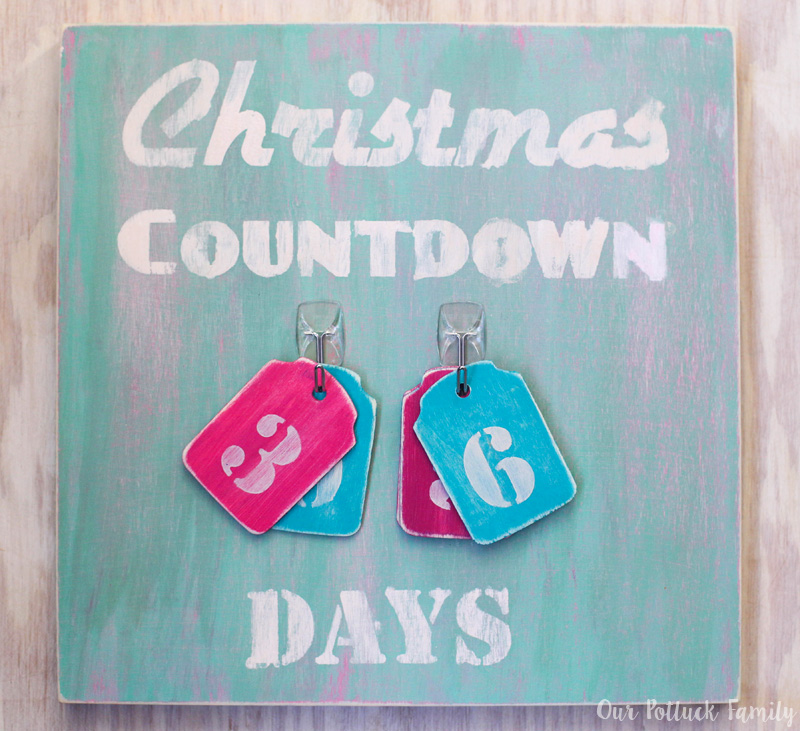 The final step in this project is finding a way to safely hang my Christmas Countdown Calendar. The solution? Command™ Brand Medium Picture Hanging Strips. Because this calendar is lightweight, I just used one on each side. If it were heavier, I would have used two per side. Please be certain to read the instructions in the product to determine how many to use based on weight.
Finally, I was able to put my Christmas Countdown display together. I added the white trees with bold-colored ornaments to each side, the glittery nutcracker, a ceramic tree, snowman ornament and reindeer ornament. The look was complete, and I think it's just adorable! My office is now ready for the holidays.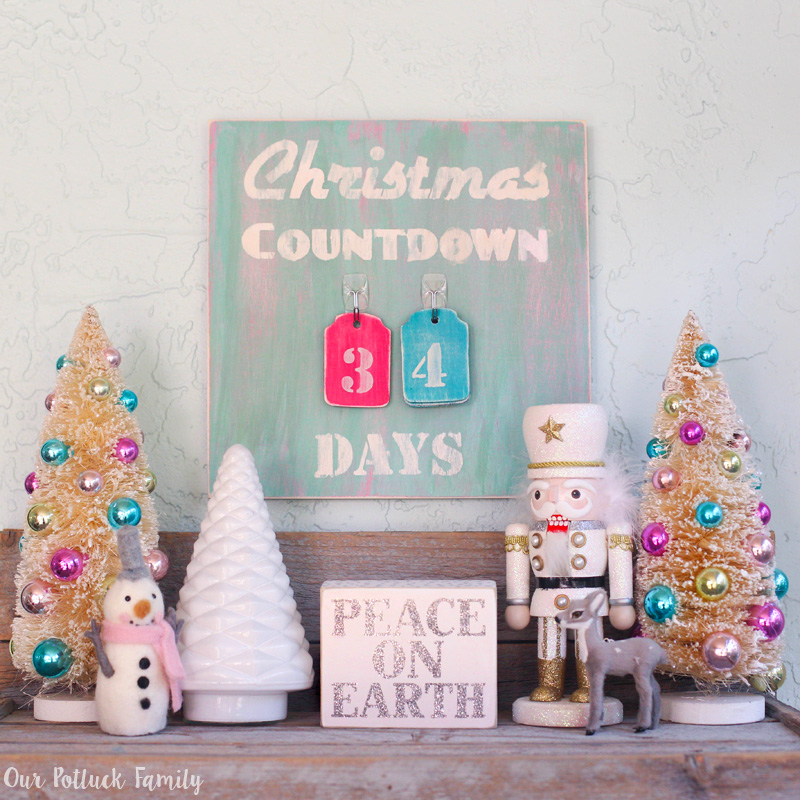 Head to Target where you can find a variety of Command™ Brand organizing and decorating products. These products are damage-free and can easily be removed from surfaces without any residue left behind. The Command™ Clear Products come with transparent adhesive strips that blend seamlessly into walls and other surfaces. The Command™ Clear Hooks stick to many surfaces, like the surface of my wooden calendar.
For more great ideas, check out Create with Command.
Save 5% on Command™ Brand at Target 11/26 – 12/2.