I received compensation for this post, but the opinions are mine alone.
Sharing special holiday traditions!
It was the day after Thanksgiving; our bellies were stuffed with delicious food, we ate leftovers for breakfast, everyone is rushing out to the stores for Black Friday deals, and we began the season by celebrating our family's holiday traditions. Growing up, we didn't have too many holiday traditions. We celebrated in different ways each year. When Richard and I got married, we began to create our own traditions. For the most part, they happened by accident, but since we had so much fun, we continued them year after year. Having children made our traditions even more valuable, especially now that the kids are truly old enough to enjoy them. Here are just a few of our family's holiday traditions, beginning the day after Thanksgiving.
Holiday Traditions: Baking Cookies
We set the table for a fun afternoon of cookie decorating as a family. My sister Jamie was staying with us for Thanksgiving weekend, and we invited my mom over for the fun, too. I must confess to cheating just a little this year: I used store-bought cookies and icing. Usually I try to make everything from scratch, but since it's been an exceptionally hectic month, I decided just to keep things simple this year. Luckily Big Lots carries everything we needed to make cookie decorating so fun!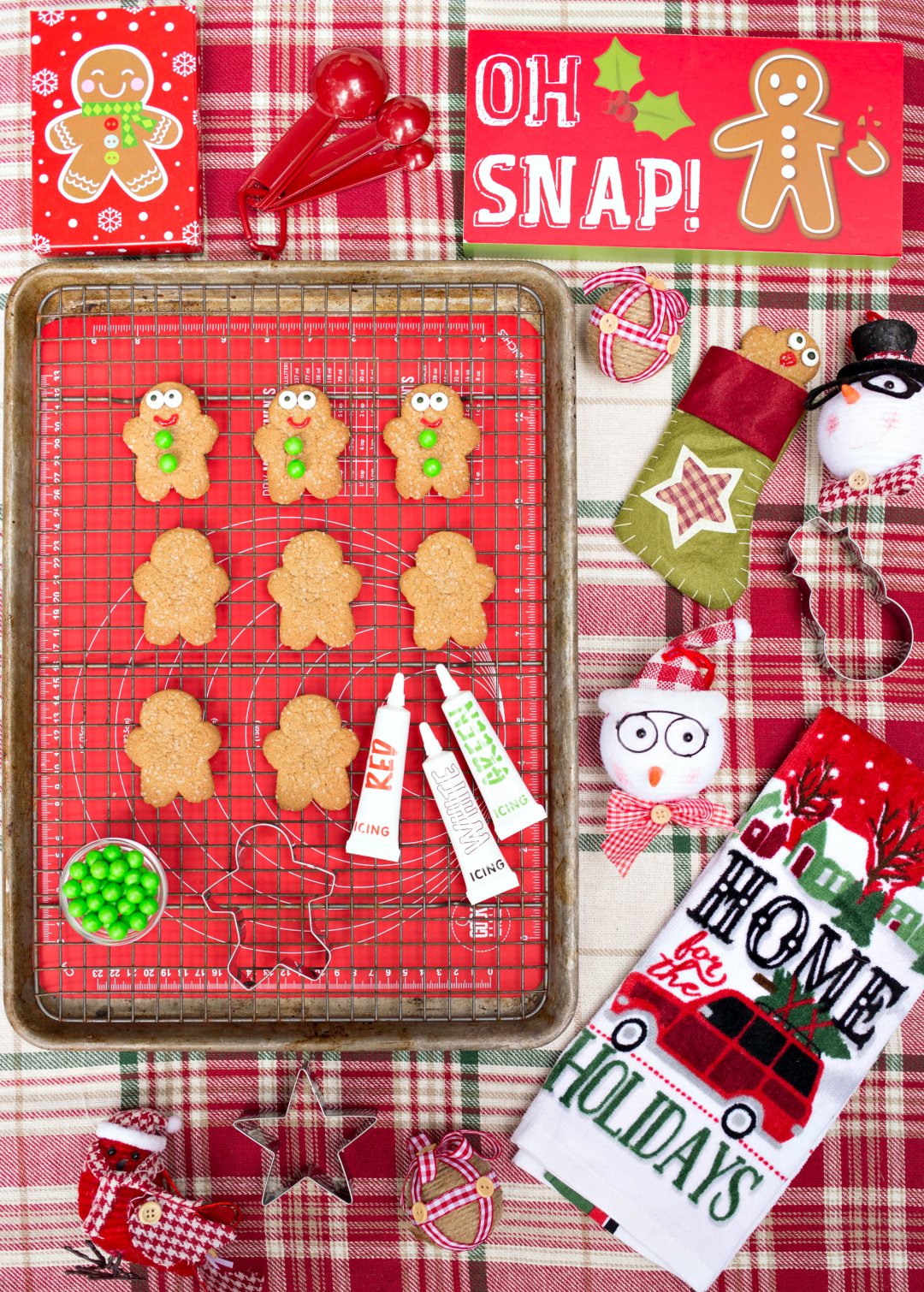 We purchased three different types of cookies: gingerbread people, shortbread cookies, and ginger snaps. We decorated the cookies with food gel, sprinkles, and candies. The kids had a lot of fun and were super creative with their designs!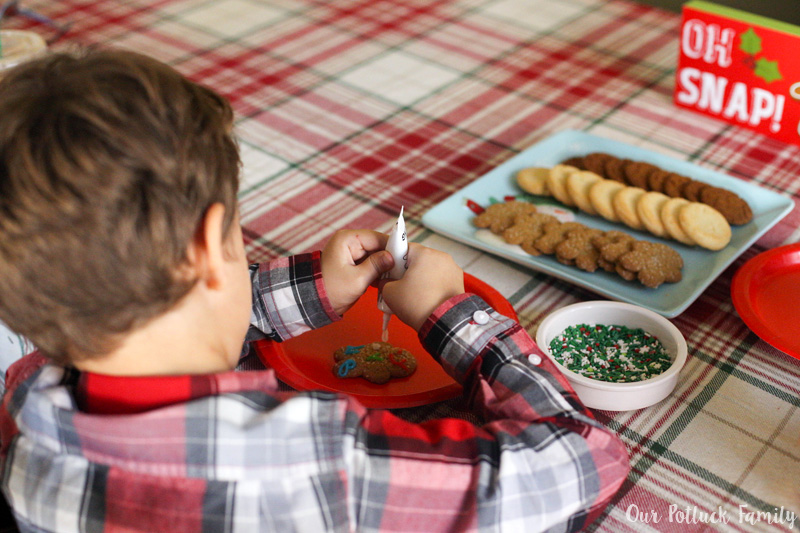 My sister purchased this Elf on a Shelf several years back to try to creep me out during the holidays. That would be her contribution to the family holiday traditions. She hides it in random places to 'surprise' me. She thinks she's funny. She even invited him (his name is Timmy) to decorate cookies with us.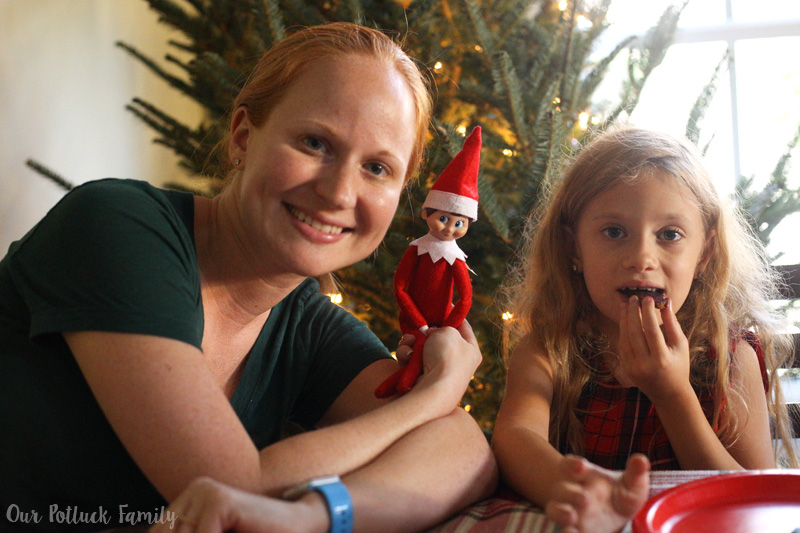 Since my father passed away on Halloween of this year (less than a month ago) my mom has obviously had a rough time. We invited her to join us in our cookie decorating holiday tradition to enjoy the kids and keep her mind off of things. I think it worked.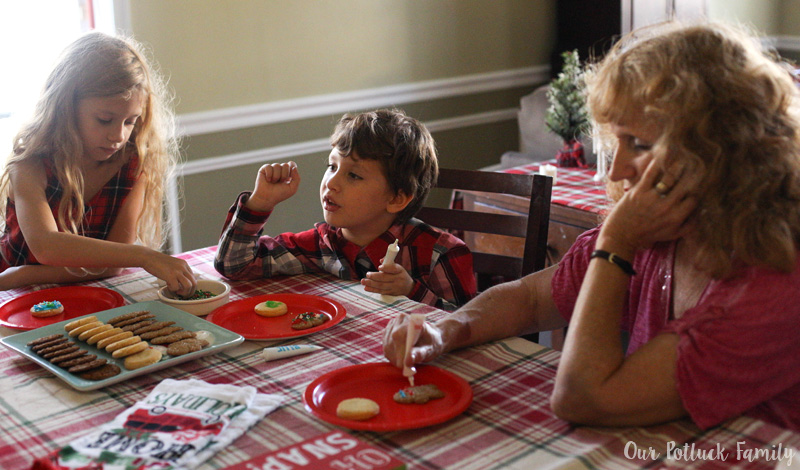 The cookies all came out so cute and everyone had fun decorating them! It's a great way for everyone in the family to spend time together.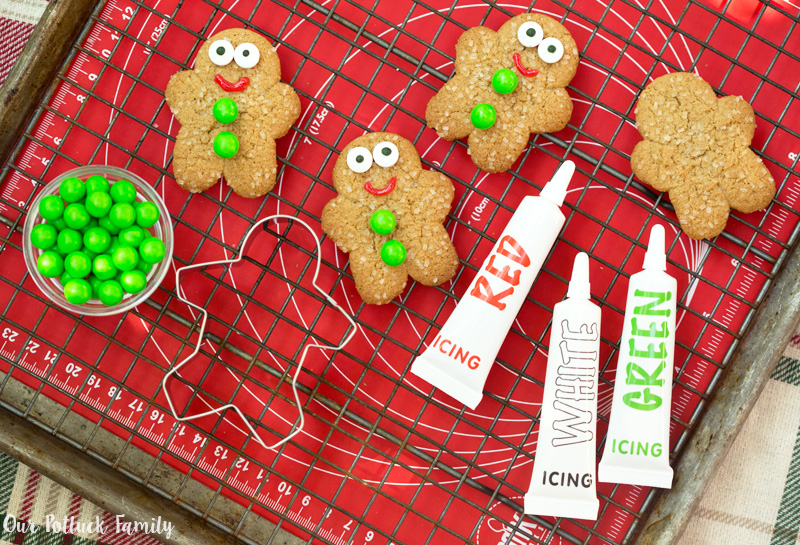 Holiday Traditions: Tree Decorating
Each year, the weekend after Thanksgiving, we buy a live tree about 10 minutes from our home. Last year, we bought a ridiculously crooked tree. It was terrible! We definitely did a much better job this year! This tree is about 7-feet tall and is very full. It's perfect for our dining room.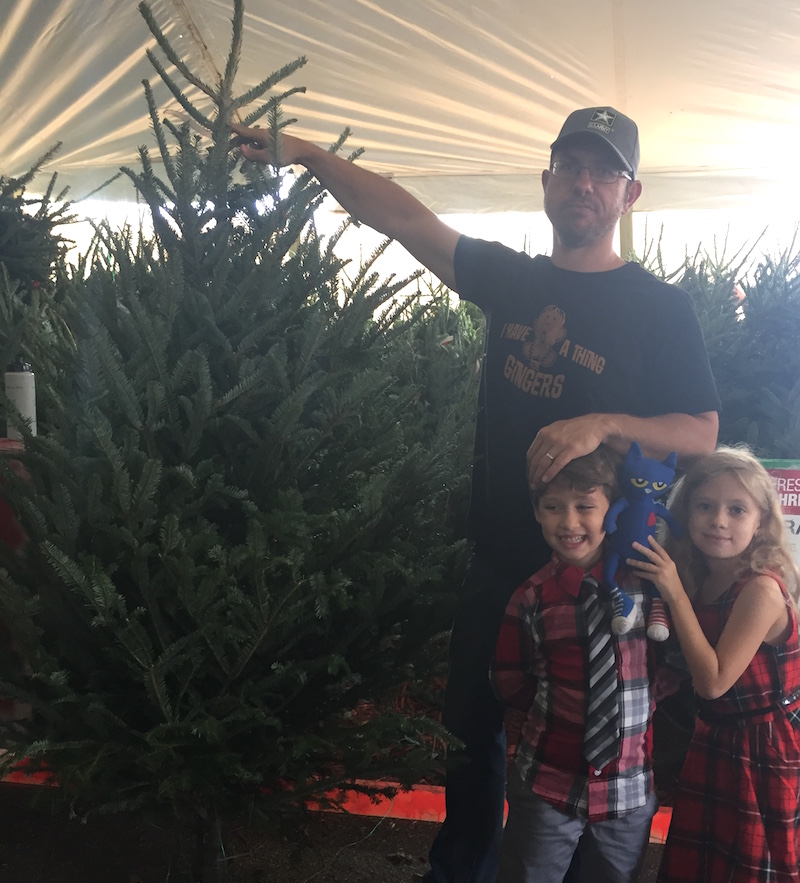 While Richard put the lights on the tree, Lydia enjoyed the cookies she decorated. We decided to stick with a red, white, and green theme for our tree this year. Last year we did blue and silver. We have so many ornaments, we only use about half of them annually.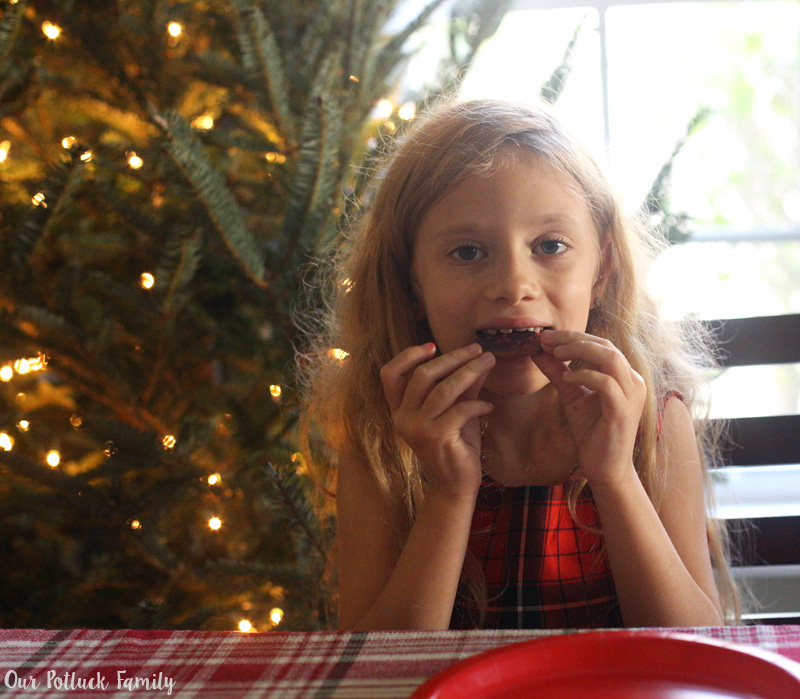 One of my favorite holiday traditions is the placing the first ornament on the tree. Richard and I got married in April 2005. We spent that Christmas in NYC with my best friends. After Christmas, we went to Atlantic City in New Jersey. Our hotel had a nice store that sold tons of Christmas decorations. We purchased this ornament there; it's two doves together with a heart-shaped tag that says 2005. It's always the first to go on our tree.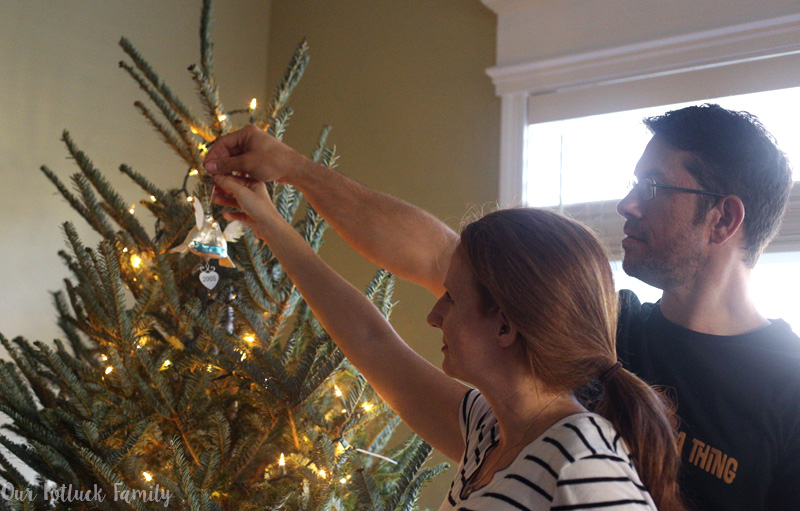 We bought some new red and white ornaments for our tree at Big Lots. They have such a nice selection, there's something for every style of tree. How cute are these snowmen with glasses and the fuzzy red birds? I like the sign behind the Christmas tree, too!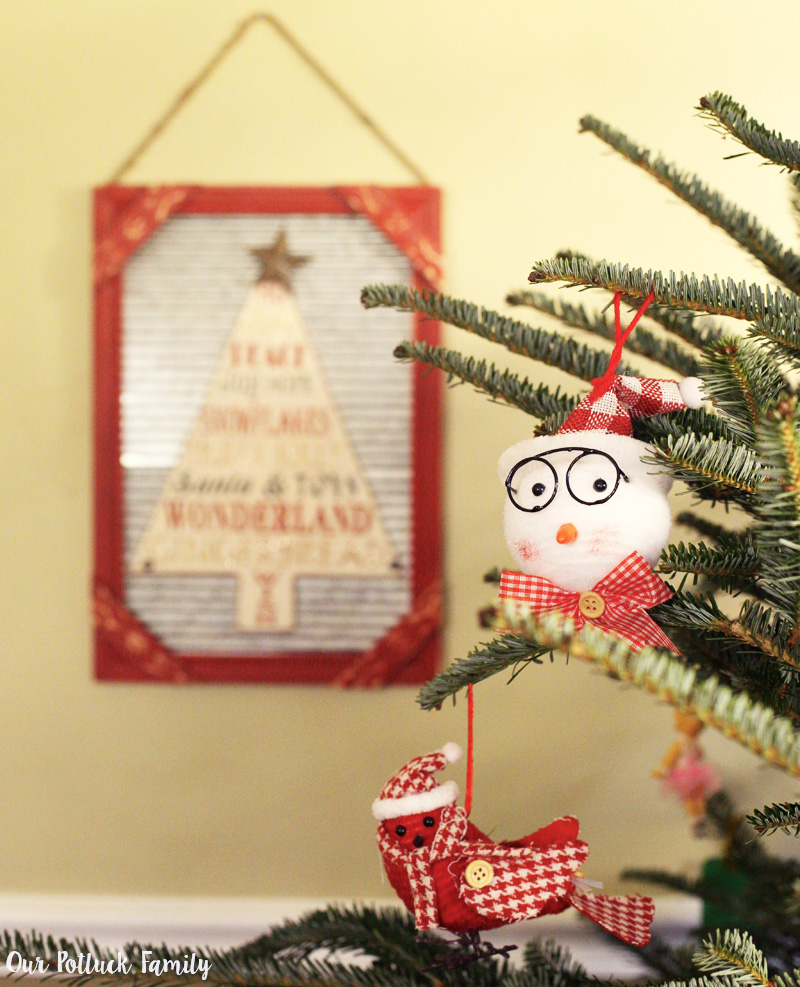 Holiday Traditions: Helping Others
My sister and I began a Black Friday tradition over 10 years ago. We used to love doing the all-day shopping thing (something I no longer participate in), but we always selected gifts to give to children in need. We continued this tradition with our children. We took the kids to a toy store and let them each pick out a toy for another child. Bryce's school does Dreidel Buddies, so they can each pick a child who will receive the toys they selected.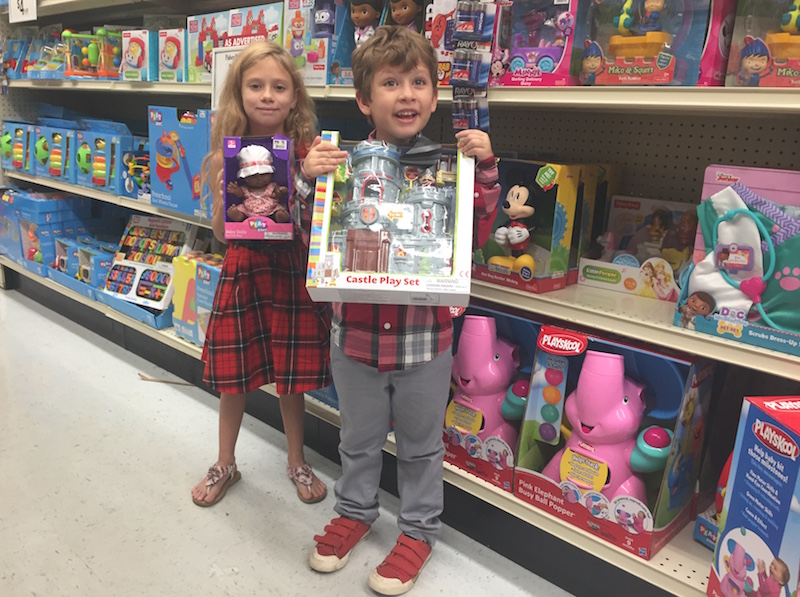 Holiday Traditions: Photos
I try to get cute holiday photos of my children as soon as they get their holiday outfits (generally the weekend after Thanksgiving). My kids were both less-than-cooperative this time around, but I think the picture came out cute, and perhaps a little crazy.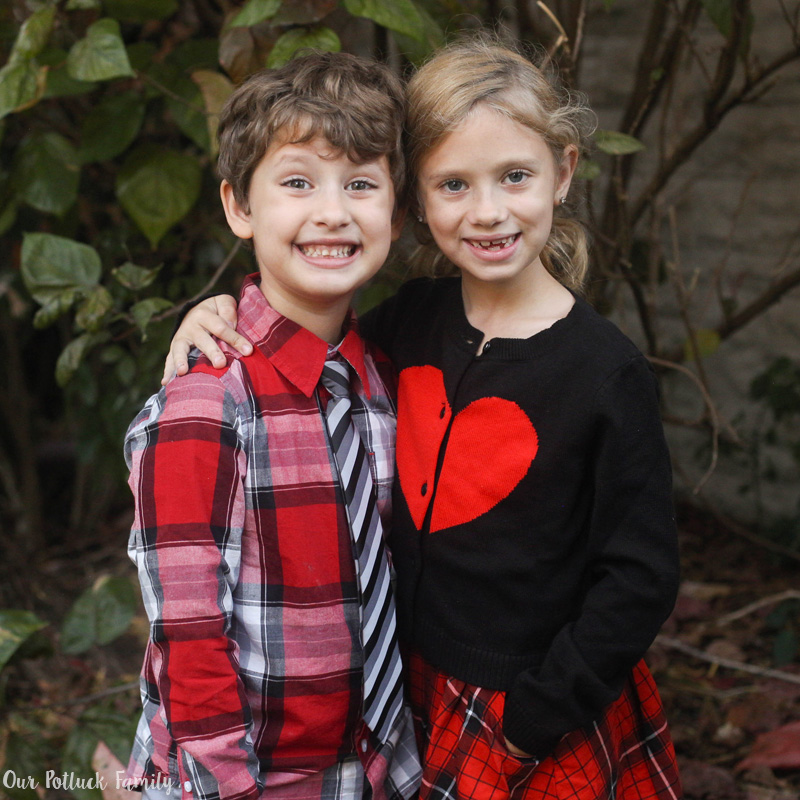 What are some of your family's favorite holiday traditions?
Pin this Holiday Traditions: Cookie Decorating idea below!