This shop has been compensated by Collective Bias, Inc. and its advertiser. All opinions are mine alone.
When I was in college, I loved the University of Florida, but I wasn't exactly into the team spirit thing. Funny story… Freshman year, I was walking around campus one Saturday. I noticed a lot of commotion: a tailgating party on every lawn and parking spot, my favorite local food joint had a huge line wrapping around the building, screaming fans everywhere. I was just confused! Turns out, it was the UF vs. FSU game, and if you know anything about college football, this is a huge game! When I returned to my dorm to get my mail, the guy running the mailroom goes "If you're not watching the game, why bother going to UF?" Hm. After graduating from UF with a B.A. in 2001 and M.Ed. in 2002, my attitude changed…a lot. I became very nostalgic and longed for the days of walking around the beautiful University of Florida campus, celebrating all that is Gator pride. As a family, we visit Gainesville, a 5-hour drive, about once a year to show my children where I went to college (my husband received his M.Ed. from UF as well) and reminisce about the fun times in our late teens and early 20s. It's great to be a Florida Gator!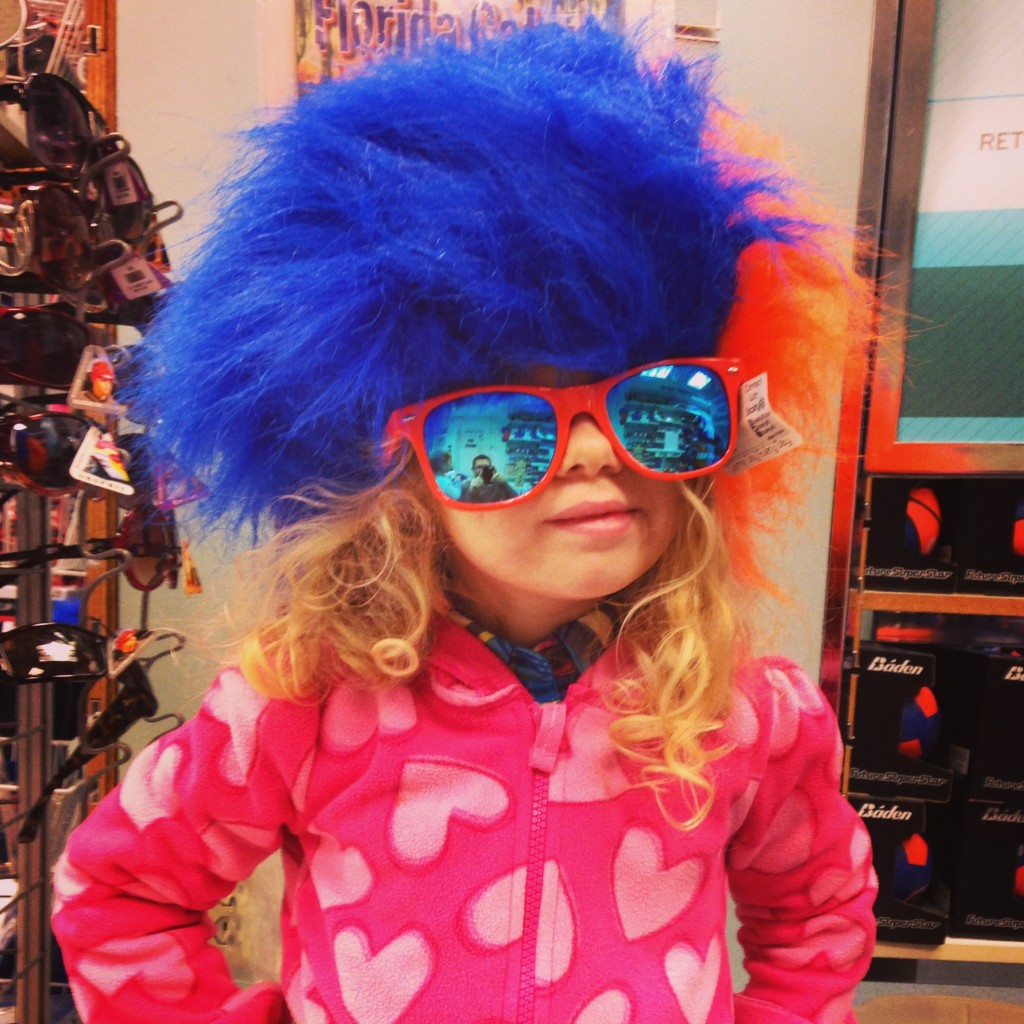 So to celebrate the kick-off of this year's college football season, I made these awesome UF Gator Pops. They are simple to make and fun to decorate, a perfect tailgating food for Gator fans!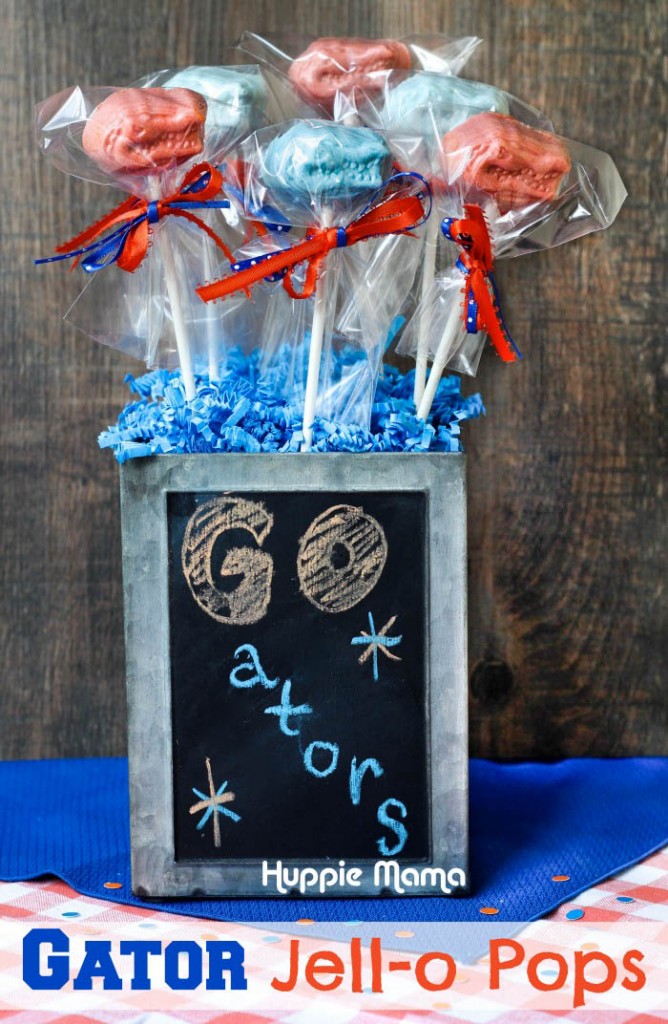 Ingredients:
One 12-ounce bag of white chocolate candy wafers
1 T Orange Jell-O
1 T Blue Jell-O
orange & blue food coloring (optional)
Equipment:
Jell-O Gator molds
Wooden skewer
Lollipop sticks
Orange and blue ribbons
Cellophane bags
Directions:
Step 1 – Divide the white chocolate candy wafers into two glass bowls and place in the microwave about 45 seconds. Stir. Add more time if needed to melt the white chocolate.
Step 2 – Add 1 tablespoon of blue Jell-O to one bowl and orange Jell-O to the second bowl. Stir thoroughly to combine. If you'd like the orange and blue to be bolder, add food coloring to reach desired color.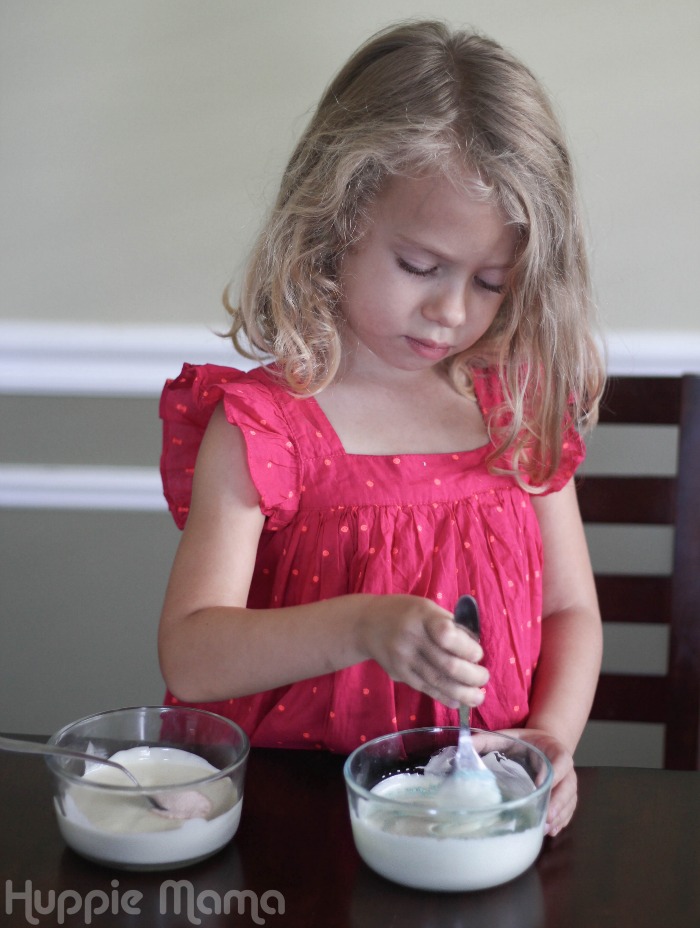 Step 3 – Spoon the white chocolate and Jell-O mixtures into the Jell-O molds. Each color makes enough for 8 Gator pops.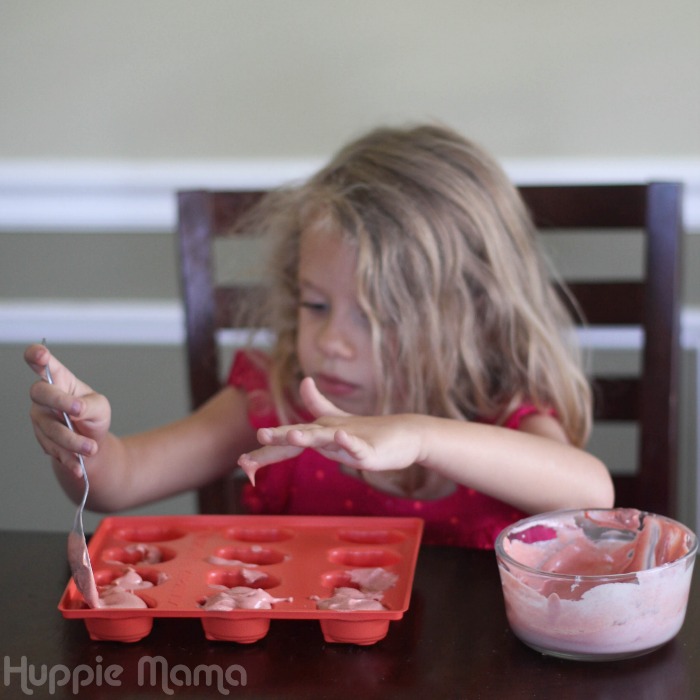 Step 4 – Place molds in the freezer about 5 – 10 minutes until mixture is firm. Remove mold from the freezer and pop the Gators out onto a clean surface.
Step 5 – This part is a little tedious, but worth it! Using a wooden skewer, poke holes into the bottom side of each Gator. Insert a lollipop stick into each hole. The Gator pops are ready to serve!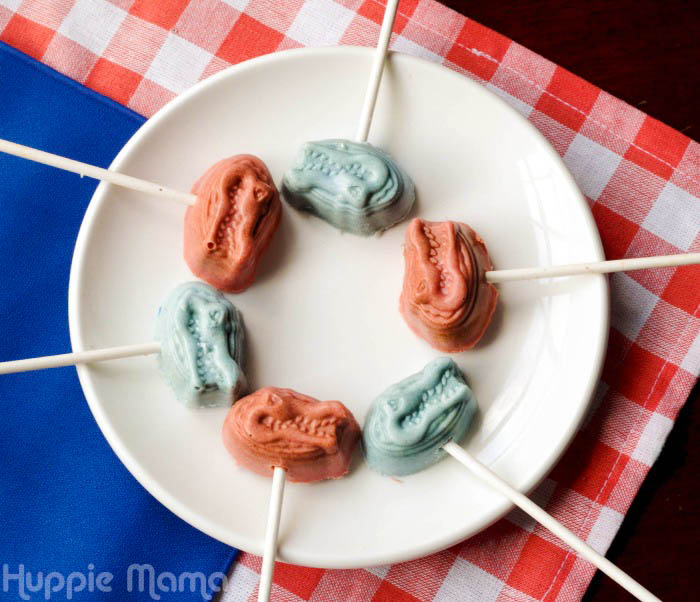 To make them even fancier, place inside small cellophane bags and tie with coordinating ribbons. Love my orange and blue!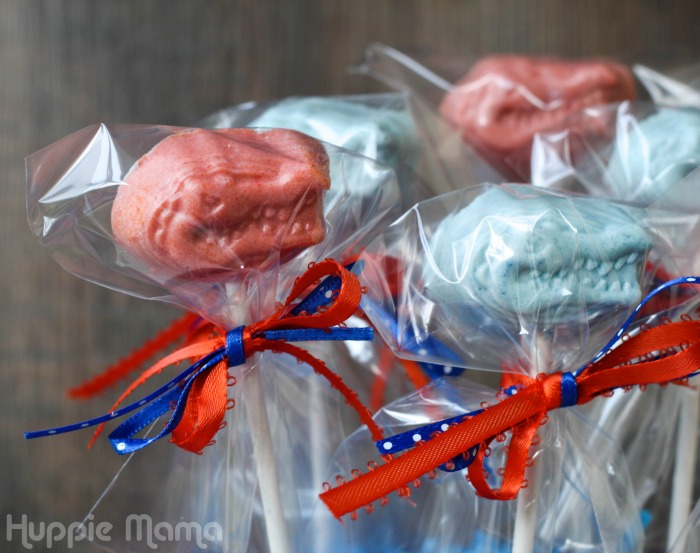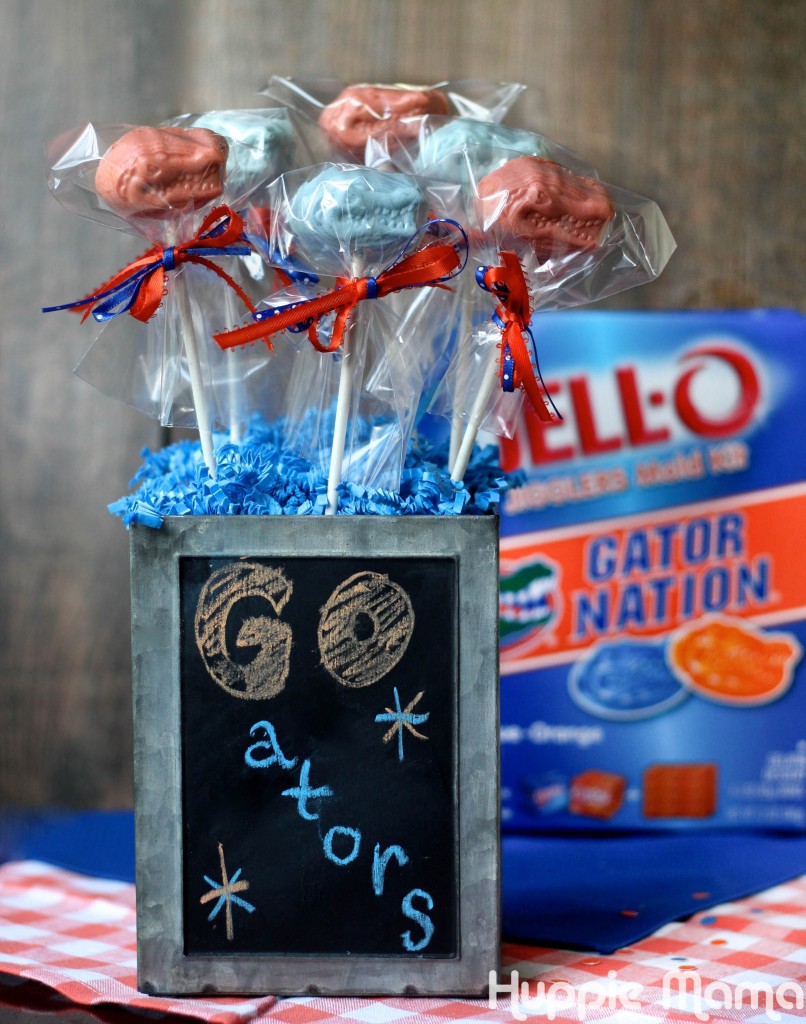 You know you want to make these Gator Pops. Jell-O University Mold Kits can be found for the local University teams at Walmart stores in the areas where they are located, but if you want to find a larger variety of schools to purchase, shop Walmart online. I love celebrating UF #TeamJello with #CollectiveBias.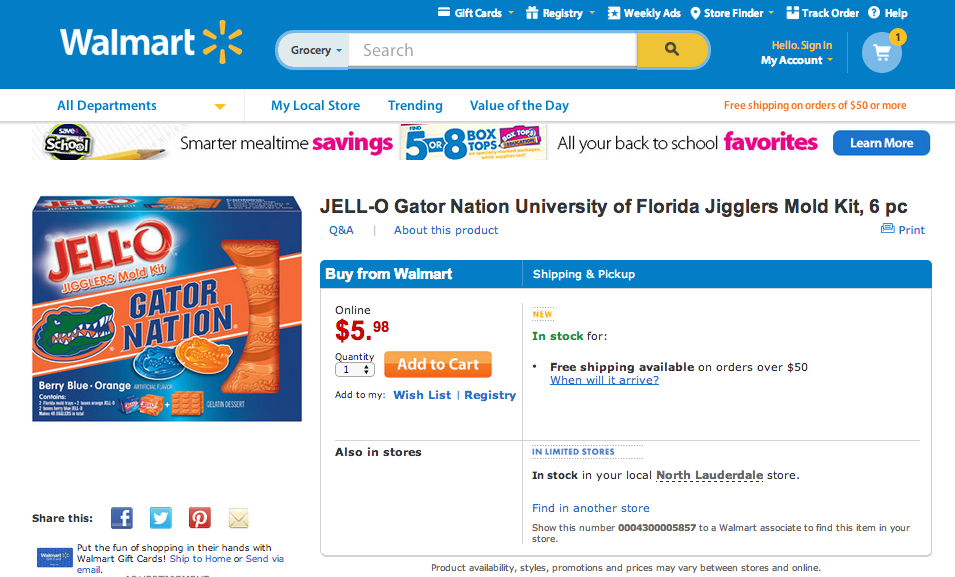 And if you like traditional Jell-O Jigglers, just follow the recipe on the box to make your own Gator Jigglers.