The writer in me has been battling all week to formulate my thoughts into something meaningful. Something real and raw that is charged with all I am currently experiencing. All that my logic fails to comprehend and my emotions run away with. Here's likely the first of many posts.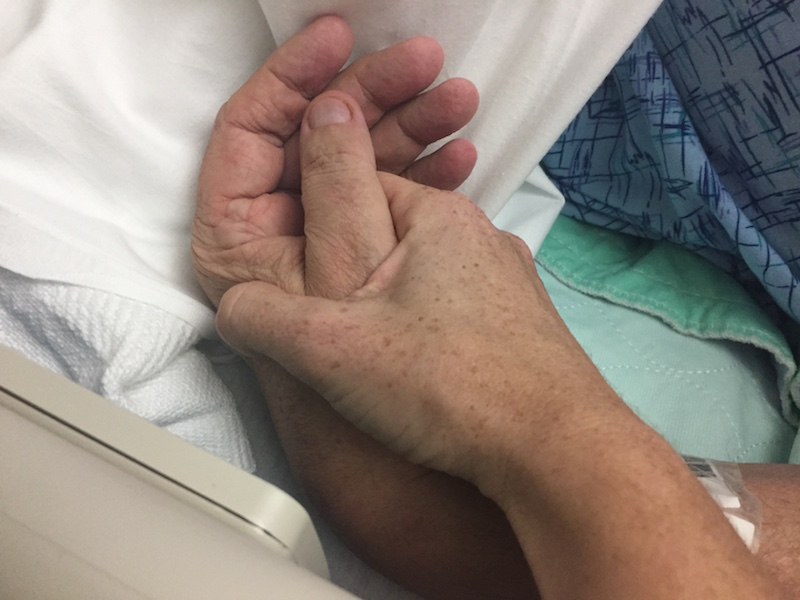 Remember those memes that were popular maybe 3 years back that had like six separate boxes and it would say "What (person) thinks (situation) is like"? Well, I've learned that hospice is one of those memes. Every person who experiences hospice feels something different about that experience. And like childbirth, no matter how much you mentally prepare yourself for it, you can only work off of what is presented to you in that very moment.
This past 9/11, I become a bit obsessed with articles about the jumpers. The people who felt forced to jump out of the windows of the World Trade Center to take their own lives rather than allowing the fire/debris to kill them. I tried to imagine what it would be like for them, and the best way to describe what I imagined their experience to be was staring down at life and freedom and knowing you could never be a part of that again.
This is hospice.
Here's another image that keeps whirling around in my mind's eye. Ever see The Neverending Story? It's an absolutely incredible story based on a book written by a German author. What the movie lacks in technical innovation (compared to today's technology, 30 years later) it makes up for in mystery, intrigue, and curiosity of the unknown. Remember when you learned about the different types of conflict in high school English? This movie perfectly captures man vs. nature and man vs. himself. It's man's fight against 'the nothing'. I never understood this as a child, but there's a scene where Atrayu, the protagonist, is walking through the Swamp of Sadness with his horse Artax who drowns. Atrayu knows how to stop himself from drowning. He has the will power and wellness to keep going, but he's unable to end the loss of his horse who does not have that same strength. He just stands back, begging and pleading while losing his best friend.
This is hospice.
In high school, we read the book The Metamorphosis (also German – these Germans sure like to write about death in a multitude of ways). I did not read much of what was assigned to me in high school because I just did not enjoy reading novels, but this book was short, so I read it. It's the story of a traveling salesman who wakes to find himself transformed into a large, monstrous insect. The cause of Gregor's transformation is unknown, and at first, Gregor himself doesn't fully recognize the change. He just feels incapable of moving, speaking, etc. as he always has. His family, who is disgusted by him, tends to his basic needs to some degree while locking him in his bedroom so they don't have to look at him. Gregor begins to embrace his new body and what it can do. Thinking they are helping, his family members start removing furniture from his room to give him space. This is not what he wants. Then his father ends up damaging him severely, and he becomes physically impaired. Gregor can hear their conversations. Hear them talk about their financial losses now that he is no longer the breadwinner. The family members grow resentful, and eventually Gregor realizes it's best for him to just die. The family sells the house now that space is no longer needed for Gregor, and they move forward with their lives.
This is hospice.
When your family member is terminally-ill (as determined by physicians who you may or may not trust), hospice is recommended. The representatives from hospice sit you down and tell you how wonderful it is. Remember all those pain killers your family member wanted to feel numb? He can have them all now. Remember how regular hospitals and rehab facilities have a 6:1 patient:nurse ratio? He will now have a 2:1 ratio. You know the expression "he can sell ice to Eskimos"? That's sorta how this feels. You feel sold by this fantasy of a sleeping death. Your family member will reach a state of unconsciousness and blissfully fall to sleep forever. It sounds almost magical. Like death utopia.
This is NOT hospice. 
So how can jumping from a building during a tragedy 15+ years ago, a horse drowning in a fairytale movie from 30+ years ago, and a story about a man becoming a large insect from 100+ years ago capture the experience that a representative from your current reality cannot capture? It's actually quite simple.
My dad was moved from his rehab facility to the emergency room a week ago today. His last meal was Friday, October 21st. He appeared to be in a coma he would never emerge from again. On Monday, I believe, he was moved to hospice. (These days are blurred together.) That's when they cut off his fluids, medications, etc. I stayed with him Saturday night and Sunday night and Monday night. I watched his chest rise and fall as he took what I thought might be his last breaths. Around 4 am Tuesday, he started mumbling. I thought this was odd, maybe even my sleep-deprived imagination playing with me. A few hours later, I looked out the window and realized it was a beautiful day outside. A beautiful day to let go.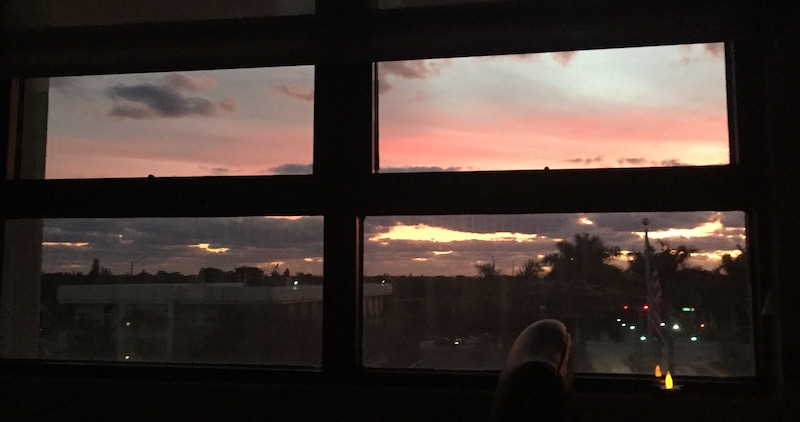 And then something happened. My dad's eyes opened and he said 'juice'. Again, I was uncertain of what was going on. I was told all actions/reactions at that time were involuntary. But he said "I want a glass of juice" as clear as could be.  I was so excited to once again hear my dad's voice. To once again meet his requests. He asked for breakfast. He asked what happened to him. He said funny things like "I don't know why I feel so freaky today." We tried our best to give him what he wanted. To make him feel what we perceive to be happy. We all smiled, we laughed, and it felt amazing to have him again in that moment. He was in and out of consciousness for the next two days, and then it seemed to end.
He slept all day Wednesday. And again, I thought his life was over. Then Thursday, he started talking a little here and there… again. But he stopped performing other bodily functions almost completely, so I spent the night there Thursday night. Thinking I was saying goodbye once again. But I didn't say goodbye. I left yesterday morning to try to regroup. To try to pull myself together. And the best thing I can come up with is that it makes no fucking sense. How can a man deprived of basically all his food and water for days, with two secondary organs completely shut down, still be alive? And that's where I over-thought. I questioned the decisions we made. I questioned how I could've been more helpful or supportive for years. And I unfortunately allowed the anger to build. For days, we've asked my dad if he wanted anything for his pain, and he keeps telling us he's fine and not in pain. This is a man who consumed so many painkillers for years as we fought him not to, and suddenly he didn't want any. All of this is bizarre and I don't understand any of it. Watching a man starve and dehydrate while we discuss the mundane tasks of everyday life isn't the hospice I envisioned. It's hell on earth watching someone you love dying a slow death and knowing there's not a damn thing you can do. And while I know it isn't about me, I cannot imagine this is what he wanted from hospice either. As he told us over and over, he just wants to die. This is worse than death. This is in limbo. It's torture. And for those of us who are non-believers, who think this life is all the world has to offer us, how can this be best? I just don't have these answers. I just hope my father finds the peace he wants soon.