Fun ideas for a Friendsgiving Tea Party all your guests will love!
Thanksgiving Day is my favorite cooking time of the year. We always host it at my house, and I generally spend most of Wednesday and all of Thursday preparing our family dinner. The turkey, the gravy, the delicious sides, the desserts… it doesn't get any better! The only downfall? Preparing food for a crowd can get a little stressful, especially if you have relatives dropping in at random or guests staying in your home. To relax a bit while working away in the kitchen, set up a little Friendsgiving Tea Party the Wednesday before Thanksgiving!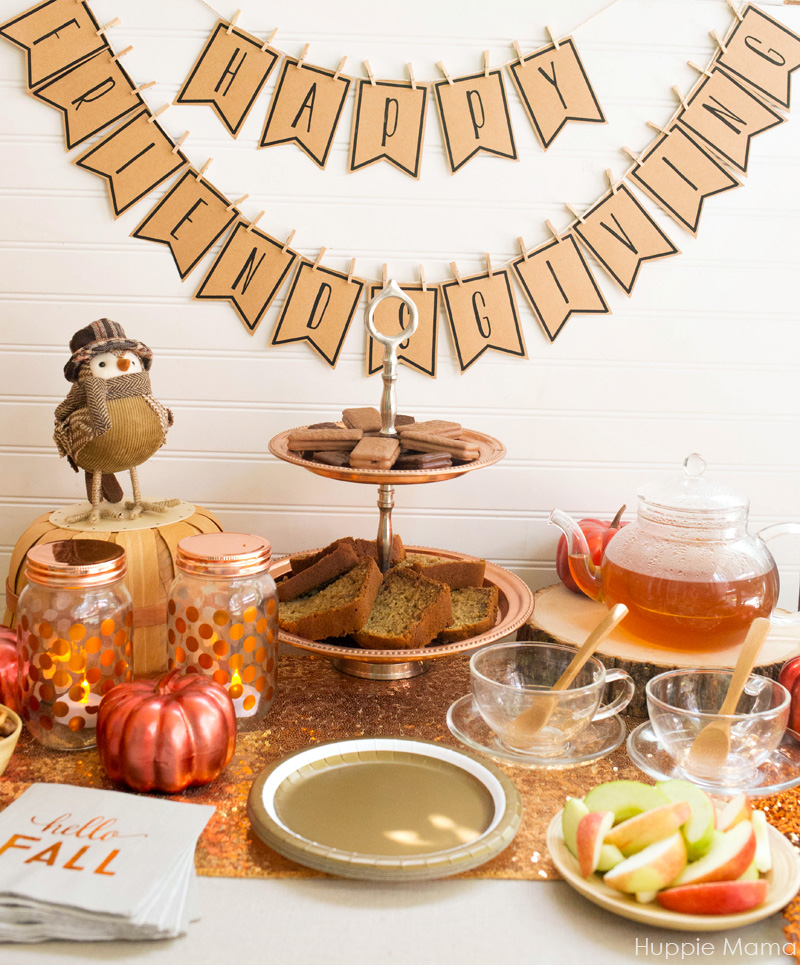 Printable Friendsgiving Banner
This is a simple party that can be pulled together in less than an hour, but it's a great way to unwind while cooking your big Thanksgiving meal! Let me start by showing you how I made this awesome banner.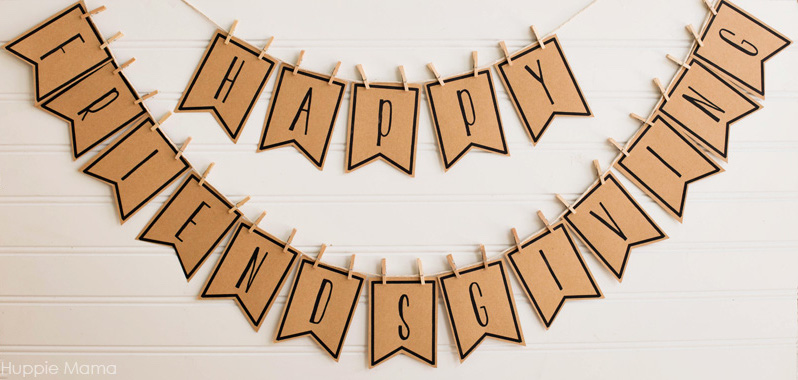 Begin by printing Happy Friendsgiving 1 and Happy Friendsgiving 2 on your preferred color of card stock. I like how this butcher paper colored card stock looked with this particular theme. Cut around each piece of the banner.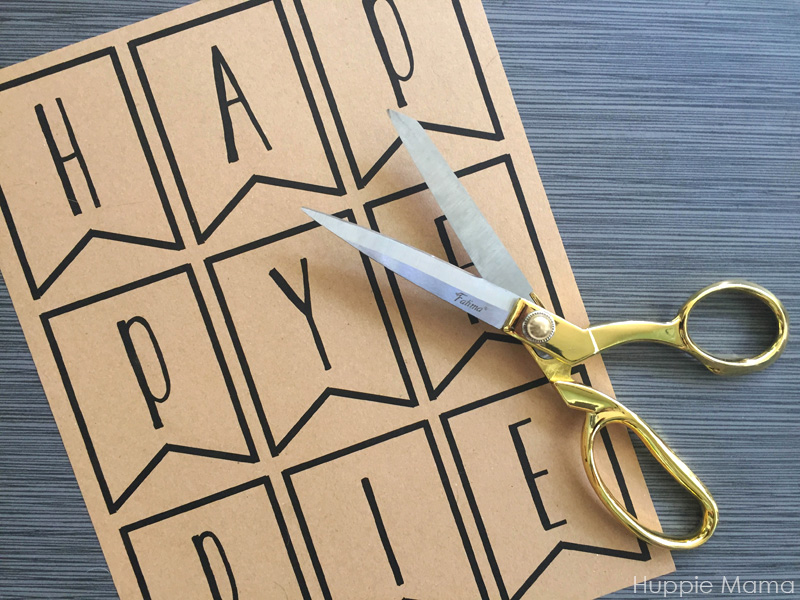 To assemble the Happy Friendsgiving banner, attach each piece of the banner to butcher's twine using mini clothes pins. I used two clothes pins per banner piece. I decided to divide my banner into two separate pieces, one for each word, but you can make it one longer banner as well.
Friendsgiving Tablescape
Now, time for the table setup. I wanted this party to scream "It's fall!" I think I did that quite well. On the left-hand side, I placed several fun items I found on a recent trip to Target: the cute bird dressed for fall on an apple basket, the copper-dotted mason jars with added LED tea lights, and the "hello fall" paper napkins. The glittery gold table runner and bright copper pumpkins definitely complete the look!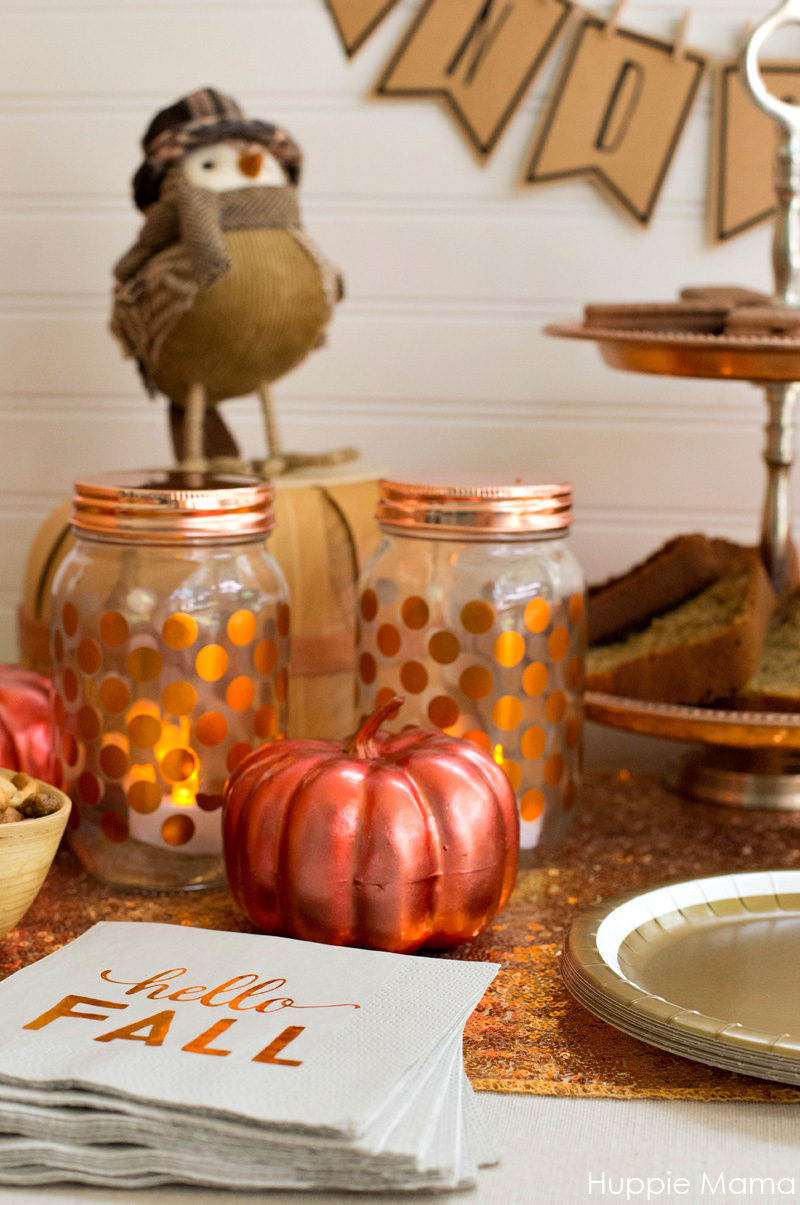 Here's a view of the table from above. No tea party would be complete without tea, tea cups, and delicious snacks to enjoy alongside your tea. Chocolaty biscuits, homemade banana bread, mixed nuts, and apple slices complimented the tea perfectly.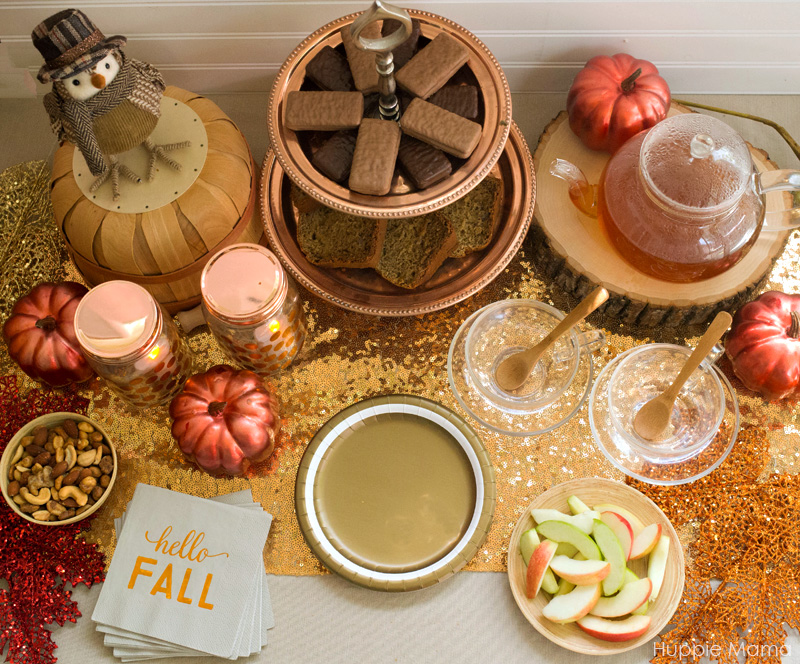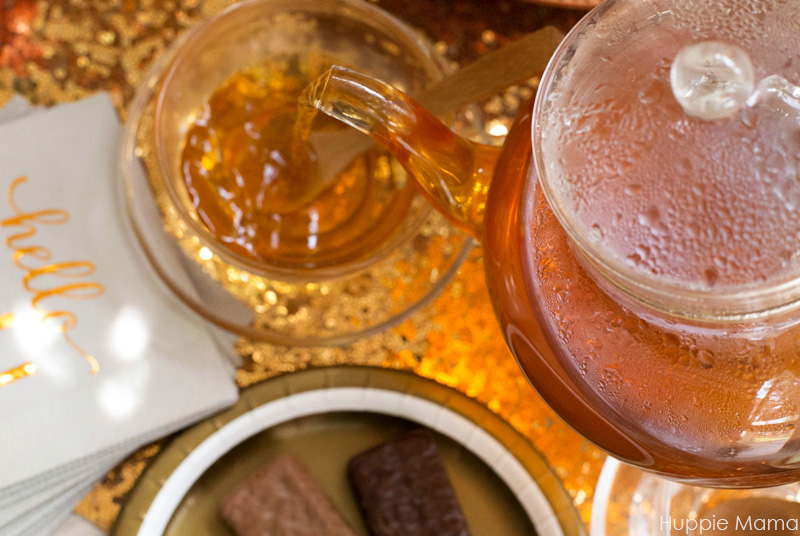 Friendsgiving Food + Beverages
Remember those chocolaty biscuits I mentioned above? They are called Tim Tams, and they are delicious. They are a yummy Australian treat, and come in three varieties: Original Chocolate Crème, Caramel, and Dark Chocolate. We tried both of the chocolaty flavors – yum!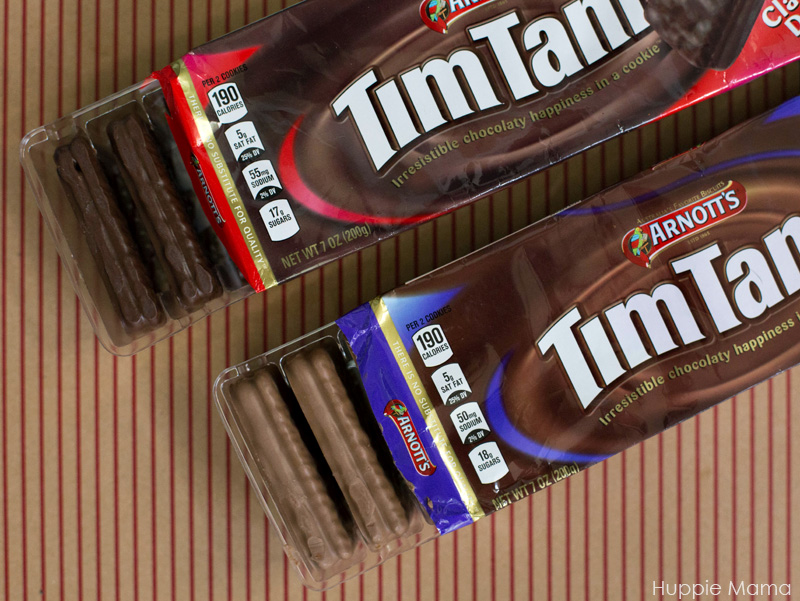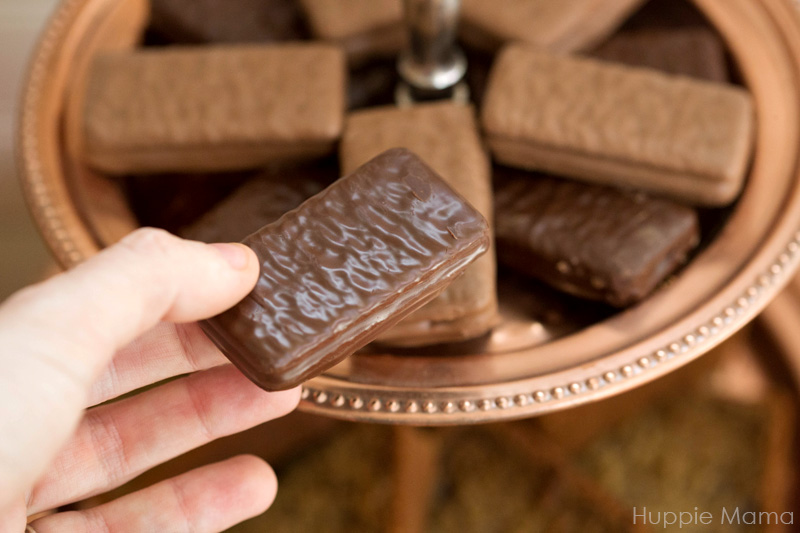 Tim Tams are meant to be shared, so grab a warm fall drink, a few of these yummy biscuits, and start a great conversation with loved ones. It's easy to get stressed out when planning for the holidays, so use this Friendsgiving Tea Party as an opportunity to unwind and enjoy good company.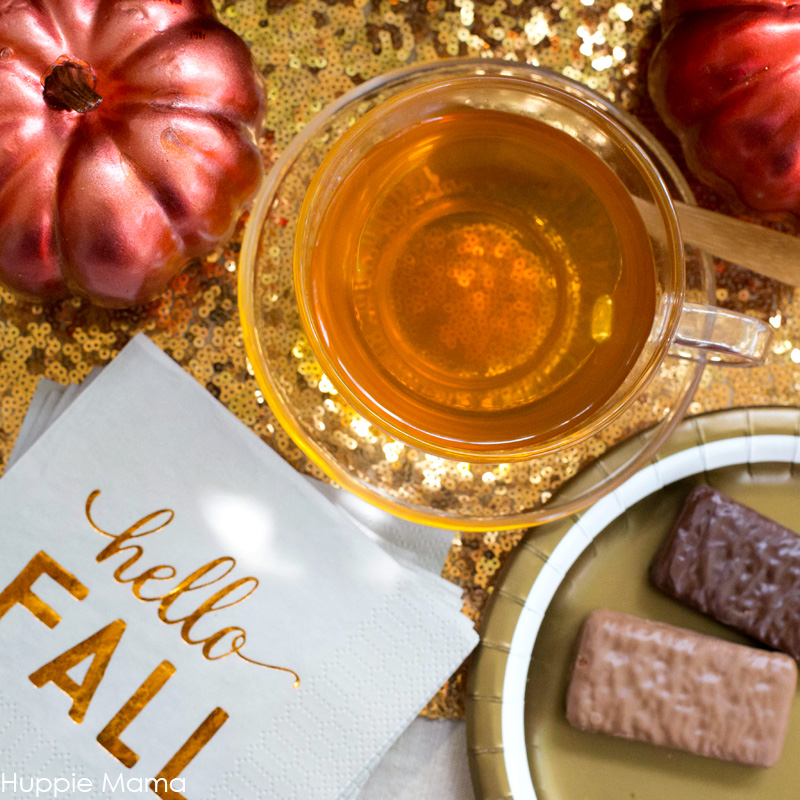 Here are all the snacks I prepared for the party. Other than baking the banana bread from-scratch (which is totally optional), this literally took me just a few minutes to pull together. The warm colors remind me of fall, while the snacks make for a great afternoon gathering.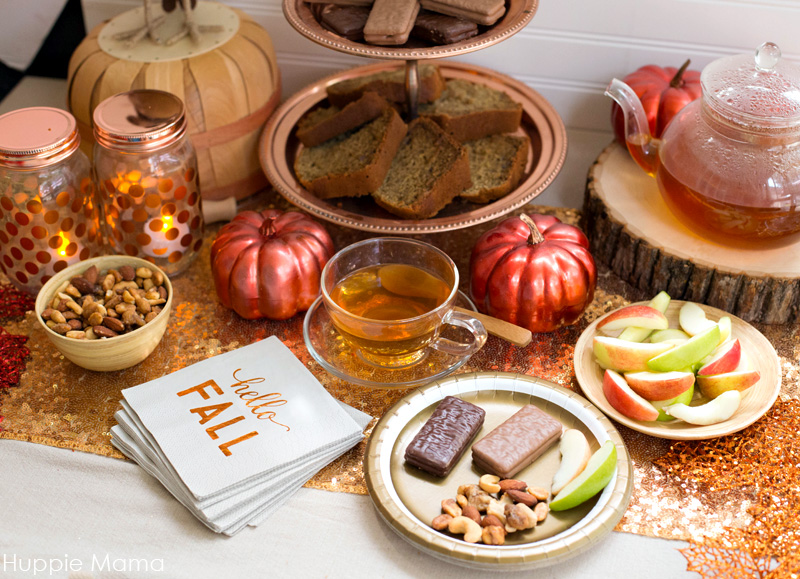 This really is the perfect pre-Thanksgiving Friendsgiving Tea Party. Make sure you take the time to truly enjoy your guests during the holiday season. This is a great way to do just that!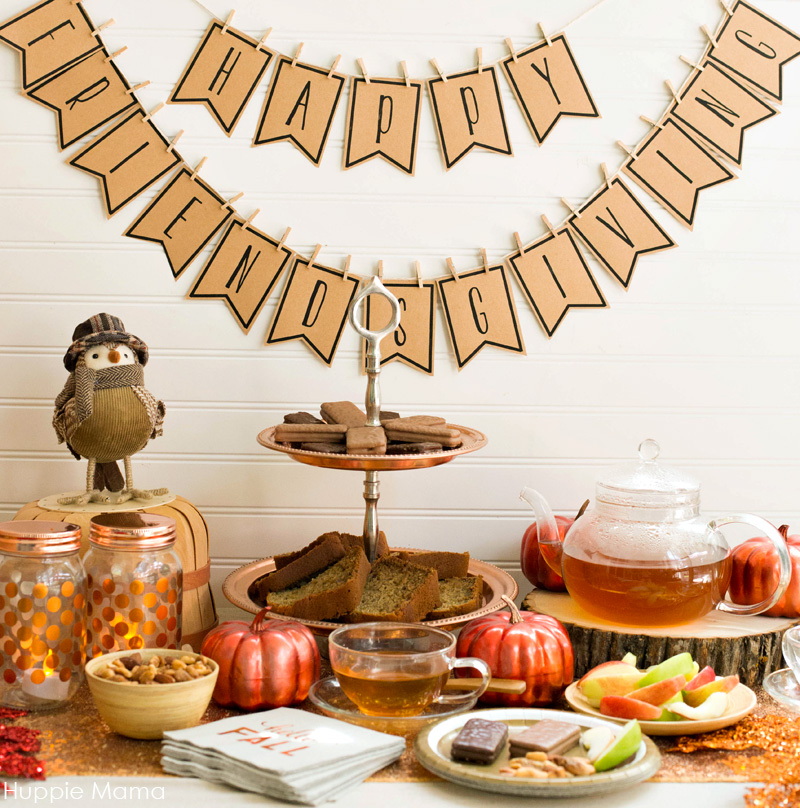 What fun ideas do you have for a Friendsgiving gathering?
Pin this Friendsgiving Tea Party image below!