Halloween is a special time of the year, which means it's okay to serve up some ghoulishly spectacular treats. Here are two frightfully-delicious Halloween recipes that will spookify your Halloween celebrations! The first recipe is a Surprise Mini Cheesecake. You'll have to read below to learn about the scrumptious surprise. It pairs perfectly with my Bleeding Heart Punch. These are both great recipes to get your kids in the kitchen with you. My 4-year old daughter helped me prepare both recipes and had a great time.
To find great deals on the featured ingredients, click here!
Surprise Mini Cheesecake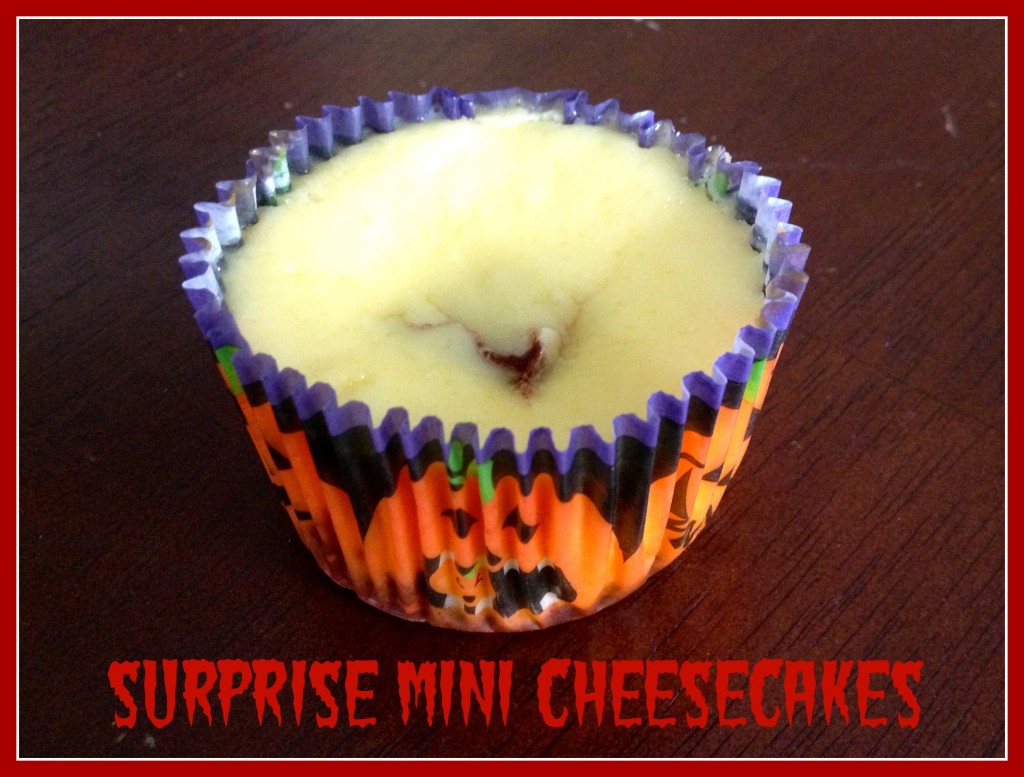 Ingredients:
1 1/2 cups of organic chocolate graham cracker bears
3 T organic butter, melted
8 oz. organic cream cheese, at room temperature
2 large eggs
2/3 cup organic sour cream
1/4 cup organic sugar
12 Mars Minis (Snickers, Milky Way, 3 Musketeers)
Directions:
Bleeding Heart Punch
Ingredients:
7 Up
Hawaiian Punch
Organic strawberries
Decorations: 
For a frightfully delicious Halloween treat, serve a Surprise Mini Cheesecake with a glass of Bleeding Heart Punch.