St. Patrick's Day Sensory Activities are so fun for preschool-age children.
Are we seriously working on St. Patrick's Day right now? Is this even a thing? Apparently so! My readers should know by now that I really enjoy setting up sensory activities for my kids. Yes, they make a huge mess. Yes, the kids rarely assist with clean up. Yes, that means I have to clean everything up myself. But they always have tons of fun, so it's totally worth it!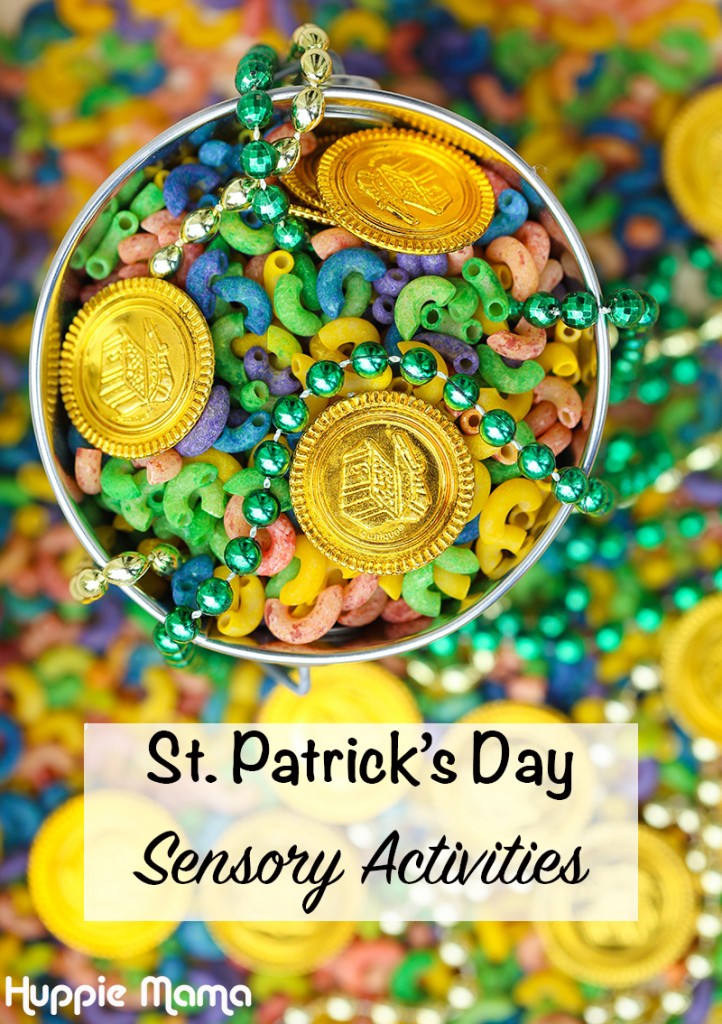 When I think of St. Patrick's Day, I picture all of the iconic images… rainbows, pots of gold, shamrocks, and everything green. I was trying to think of a fun way to introduce rainbows to my sensory bin, and I thought "Hm, elbow macaroni kinda look like little rainbows" so we painted our elbow macaroni rainbow colors! Here's how you can make rainbow macaroni for your St. Patrick's Day Sensory Bin.
To make the rainbow macaroni: Divide a one-pound package of elbow macaroni into as many colors as you would like and place the macaroni into zipper bags. We had 5 bags total: red, yellow, green, blue, and violet. Add a tablespoon of vinegar and a few drops of food color to each bag. Seal the bag, shimmy it all around, and coat the macaroni in the color. Place the macaroni on a baking sheet to dry. It takes about 1 – 2 hours.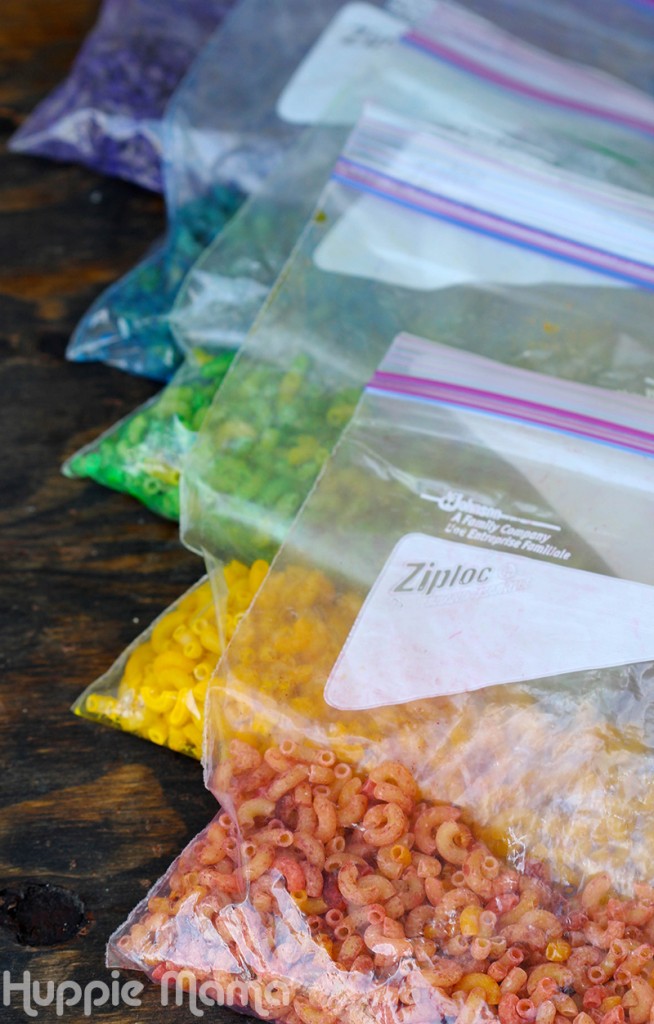 Add strands of beads, gold coins, and any other St. Patrick's Day trinkets to your sensory bin. Rather than using a plastic bin, this time, I used an old wooden box and placed the items inside. A small metal bucket is perfect for filling and dumping the macaroni, beads, and coins.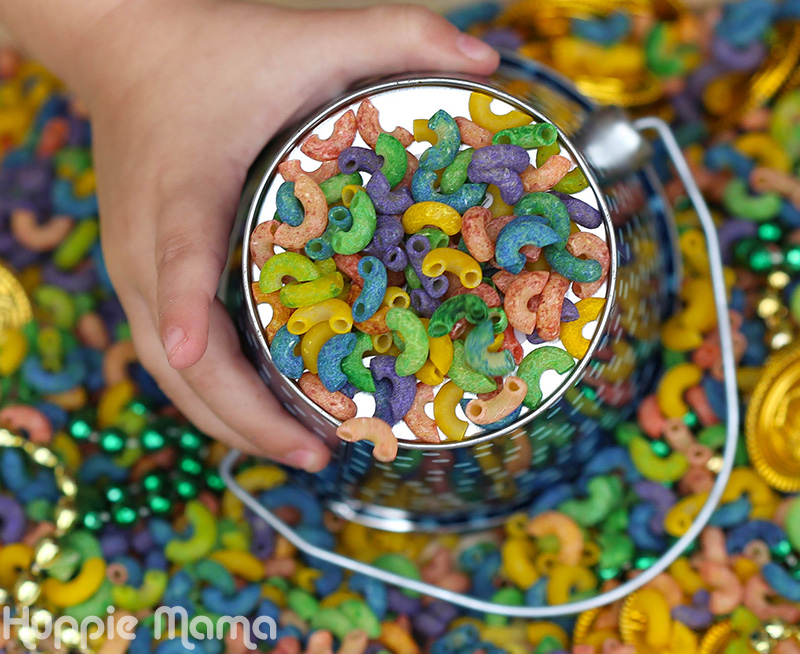 My son had so much fun playing with these brightly-colored macaroni. I like how each macaroni looks like the shape of a little rainbow. Goes perfect with all of the bold colors! These macaroni would also be great for making all different types of craft projects, like necklaces and collages.
Would your kids enjoy this sensory activity?

Try these St. Patrick's Day Sensory Activities with your Preschool-Age Child!