This shop has been compensated by Collective Bias, Inc. and its advertiser. All opinions are mine alone.
Guacamole is one of my absolute favorite foods. I remember trying it at a local Mexican restaurant chain when I was a young child, and I have been hooked since! When I was in college, I worked at a small Mexican joint known for their delicious guacamole (in part just so I could get free guacamole on my dinner break). I also love absolutely anything that is spicy – hot sauce, wasabi, chili powder, fresh chilis. This recipe features a spicy, flavorful twist on a traditional guacamole recipe with El Yucateco Habanero sauce. This guacamole can be used not only to top nachos, tacos, and burritos, but also use it to kick up your scrambled eggs or chicken salad.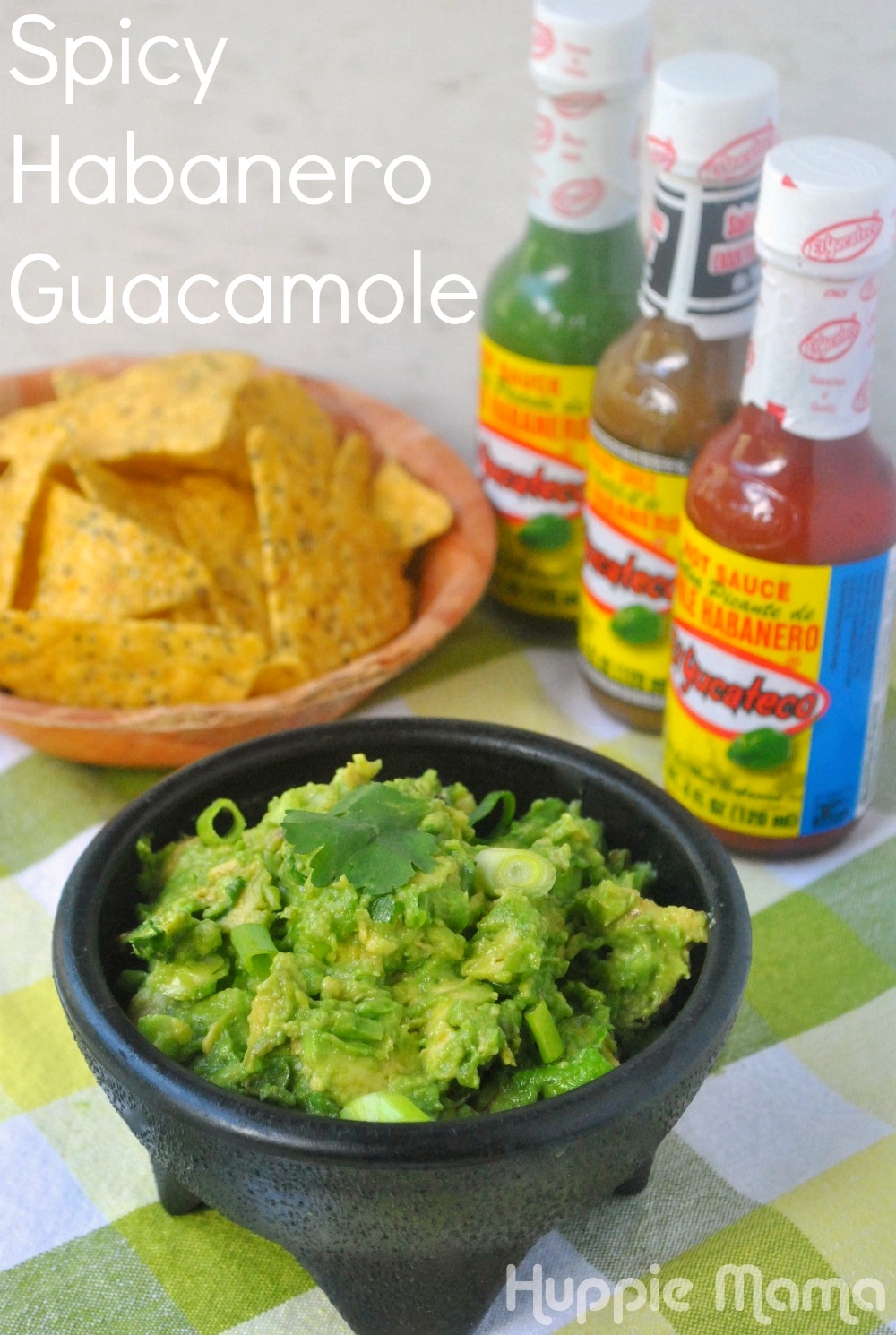 Ingredients:
2 ripe Hass avocados
2 scallions
juice of 1/2 lime
1 T chopped cilantro
El Yucateco Habanero hot sauce
salt & pepper
Directions:
Gather all of your ingredients. This is a really fun dish to prepare fresh tableside.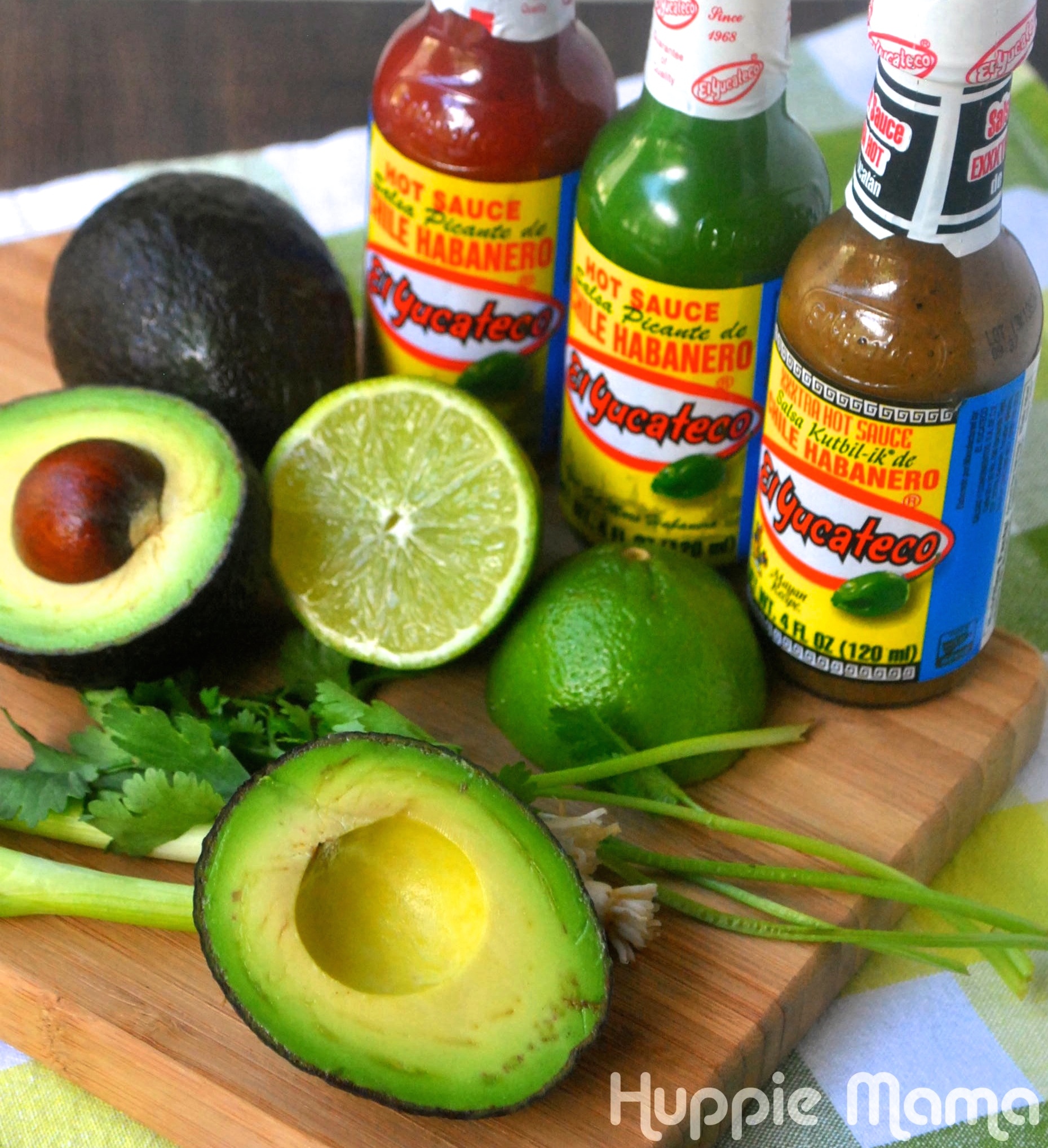 Dice the avocado, chop the cilantro, and slice the scallions.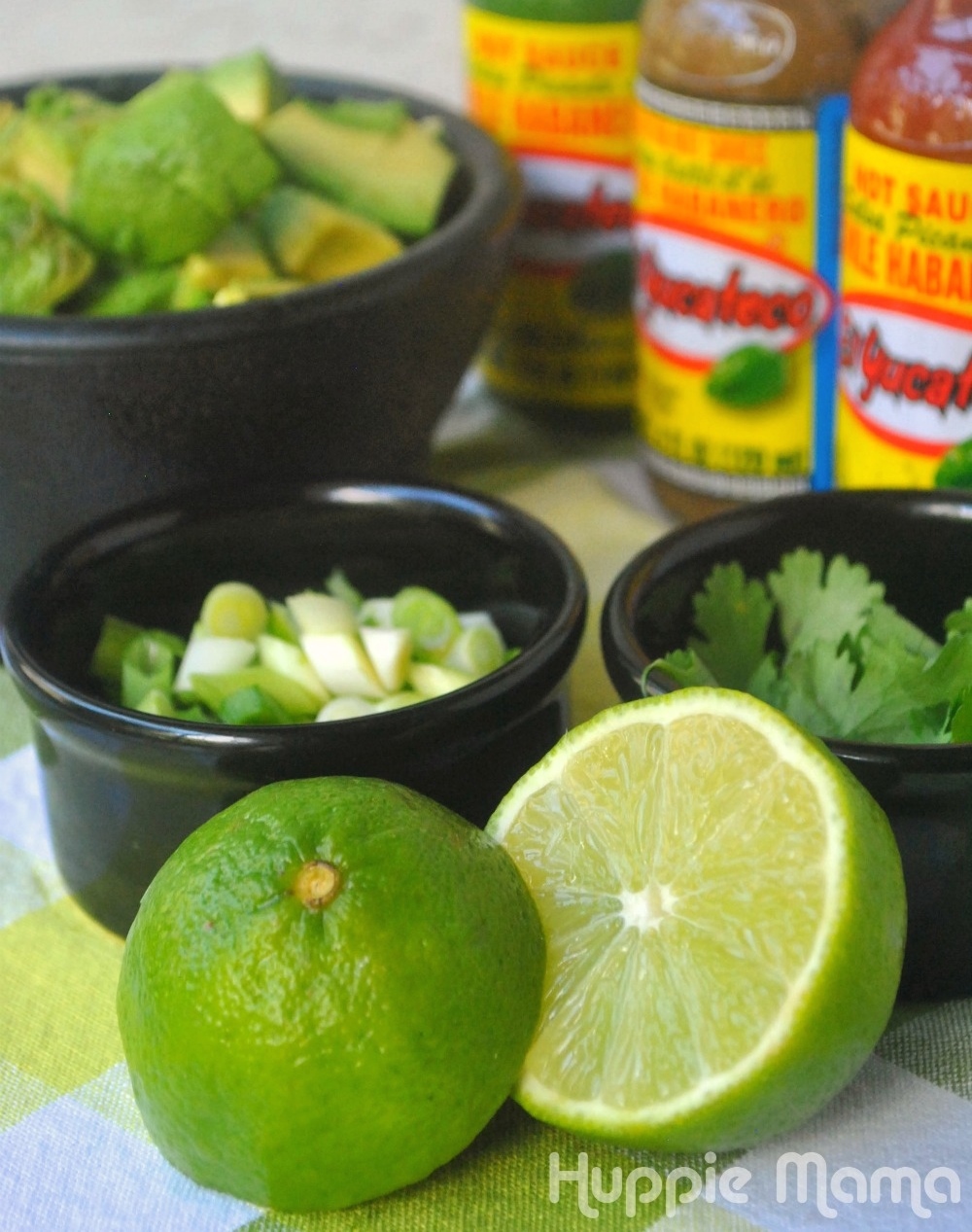 Combine the ingredients in a large bowl (with the exception of the hot sauce – that will be added last).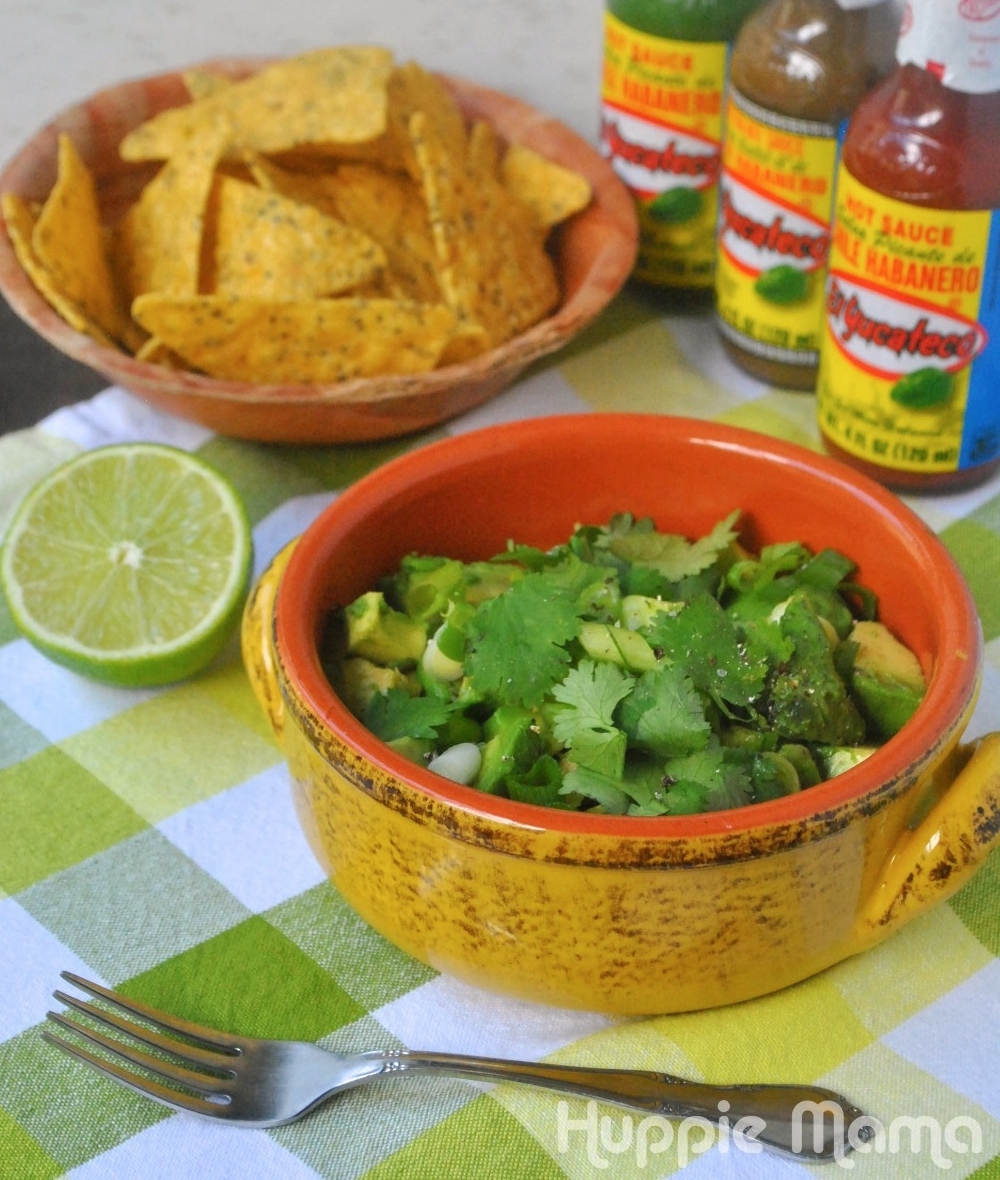 I like my guacamole to have a nice texture, so I use a fork to mash the ingredients until just combined.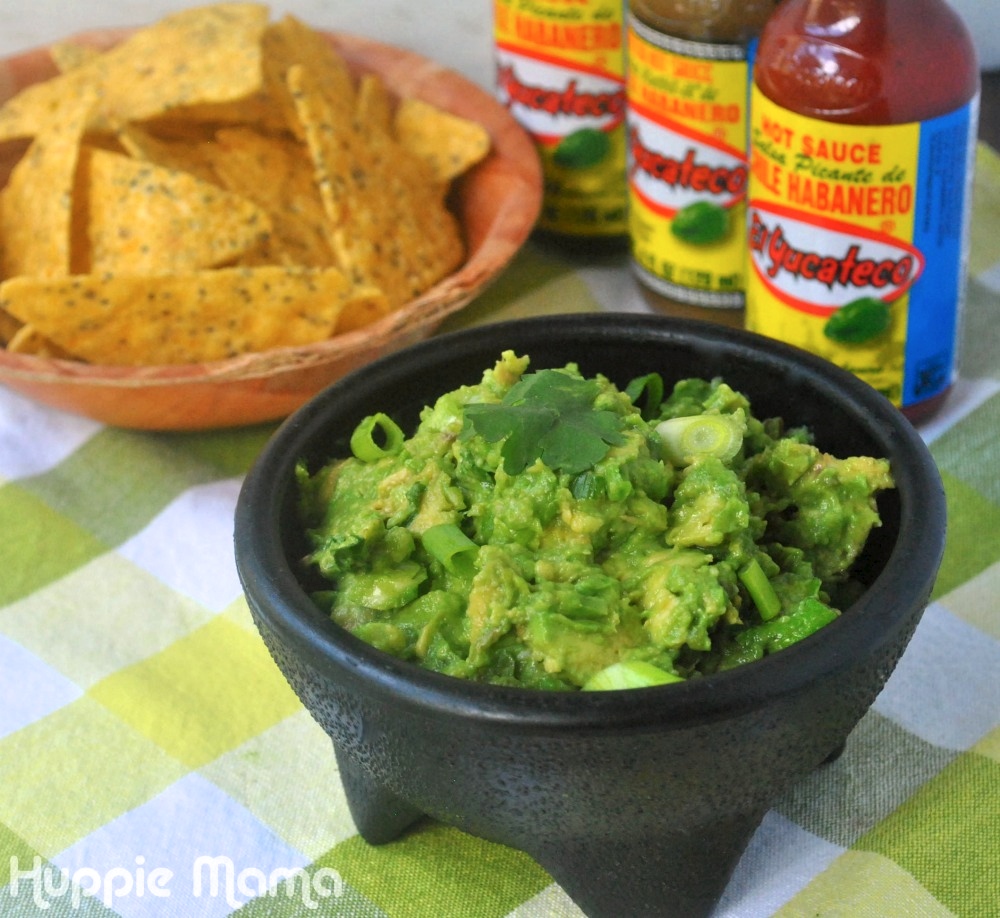 I divided the guacamole into two bowls. I gave the mildly-seasoned guacamole to the children. For me and my husband, I added several dashes of the El Yucateco Habanero hot sauce. Did I mention that he loves spicy food, too?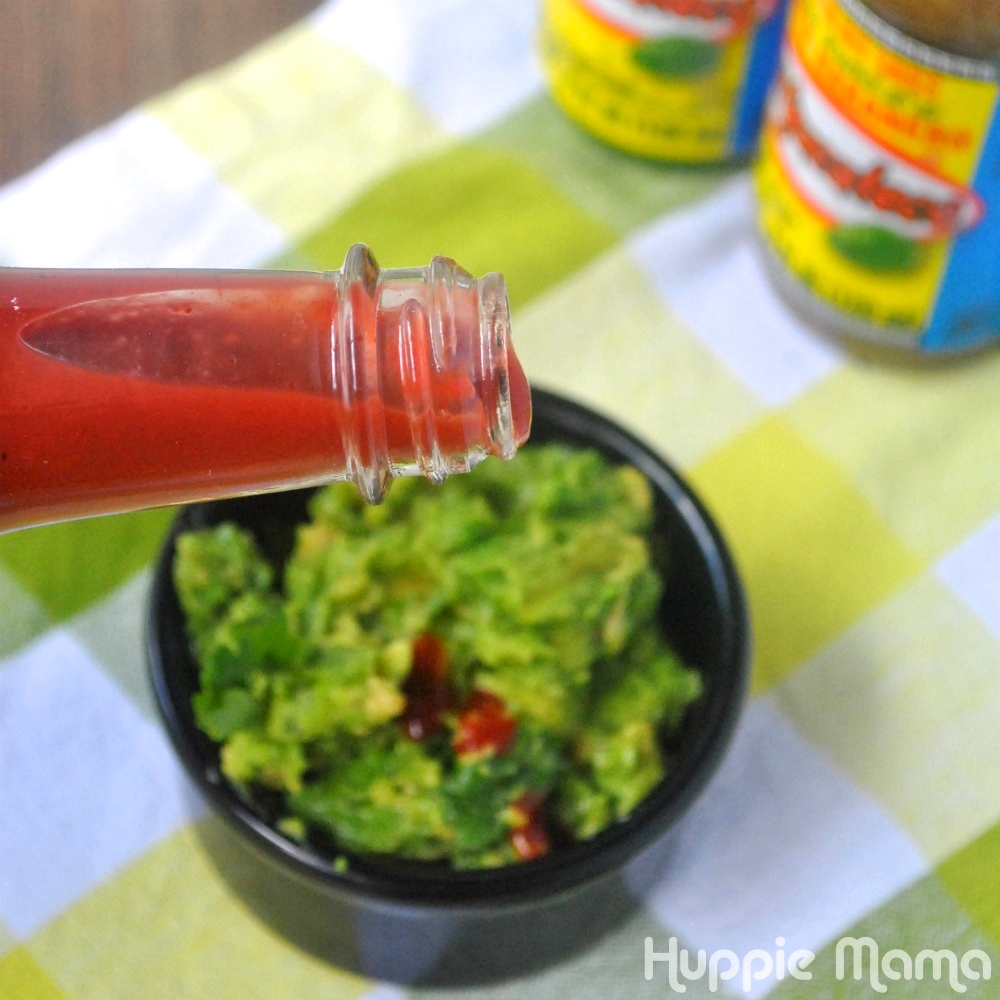 Spicy Habanero Guacamole Recipe
Recipe Type
:
Healthy Snack
Author:
Prep time:
Total time:
Spicy, flavorful guacamole recipe
Ingredients
2 ripe Hass avocados
2 scallions
Juice of 1/2 lime
1 T chopped cilantro
El Yucateco Habanero hot sauce
salt & pepper
Instructions
Dice Hass avocado, slice scallions, and chop cilantro.
Combine avocado, scallions, cilantro, and lime juice in a bowl.
Fork mash the ingredients. Add just the right amount of El Yucateco Habanero hot sauce to create a flavorful, spicy guacamole. Season with salt and pepper.
Serve with tortilla chips, over nachos, or in your favorite taco.
El Yucateco hot sauce comes in 3 fiery, flavorful varieties: Red Habanero Sauce, Green Habanero Sauce, and XXXtra Hot Kutbil-ik Sauce. They can be purchased at Publix and other retailers nationwide. I found the El Yucateco hot sauces in the Authentic Mexican section of the International Foods aisle. Thank you #CollectiveBias for helping me get my hot #SauceOn. For more delicious El Yucateco recipes, click here.