I found this FREE Swaddle Baby pattern while searching on Pinterest, and I just had to make beautiful Swaddling Blankets for each of my children. This is a great beginning pattern that you can follow with a few pieces of inexpensive fabric.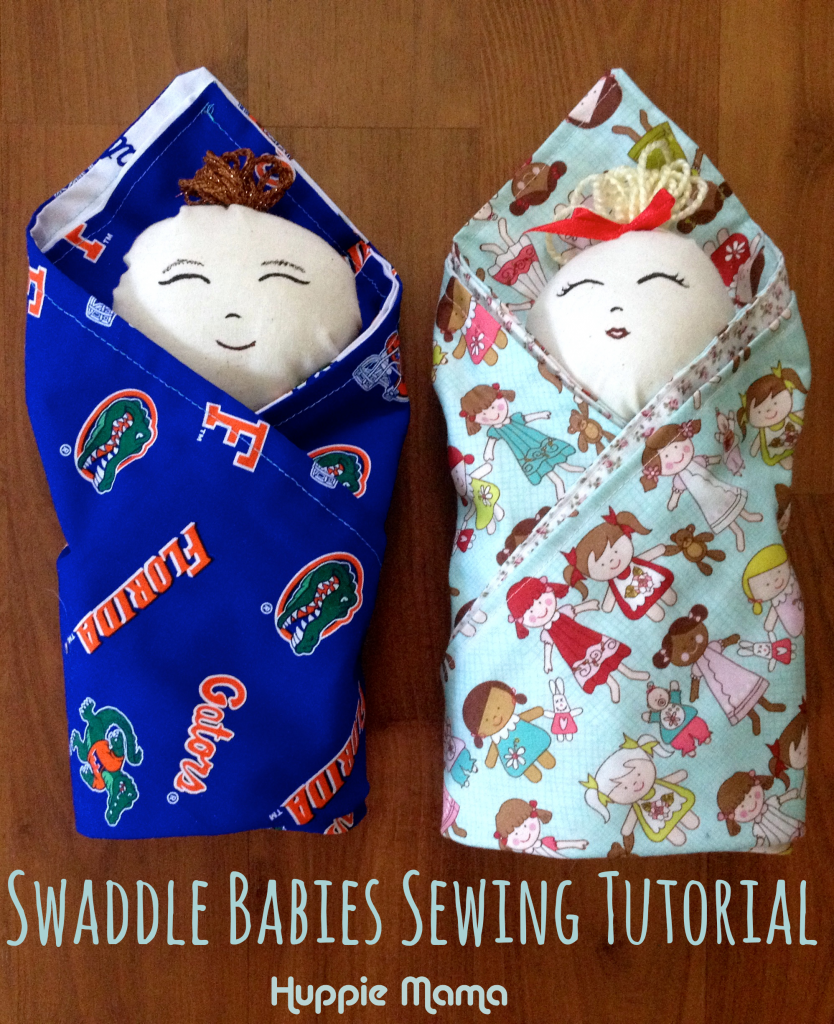 Materials:
two 19″ squares of fabric (could be the same or different)
one 8″ circle cut from muslin
polyester stuffing
yarn for hair
acrylic paint for face
bow/trim for embellishment (optional)
Directions:
This may be slightly tricky because I sewed two of these simultaneously and took pictures of both randomly so follow the steps rather than the fabrics. First, cut your 19″ fabric squares. I had some leftover fabric from a Gator dress I made Lydia last summer, just enough to make a swaddle baby for Bryce.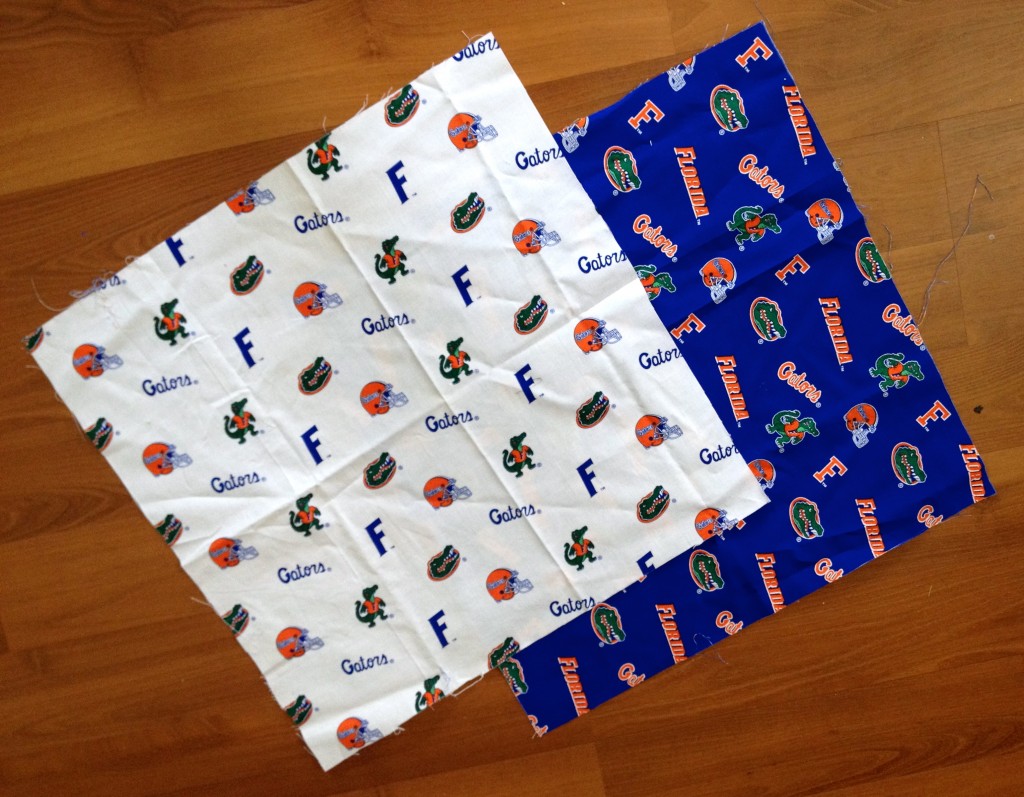 Place right sides together, facing one another.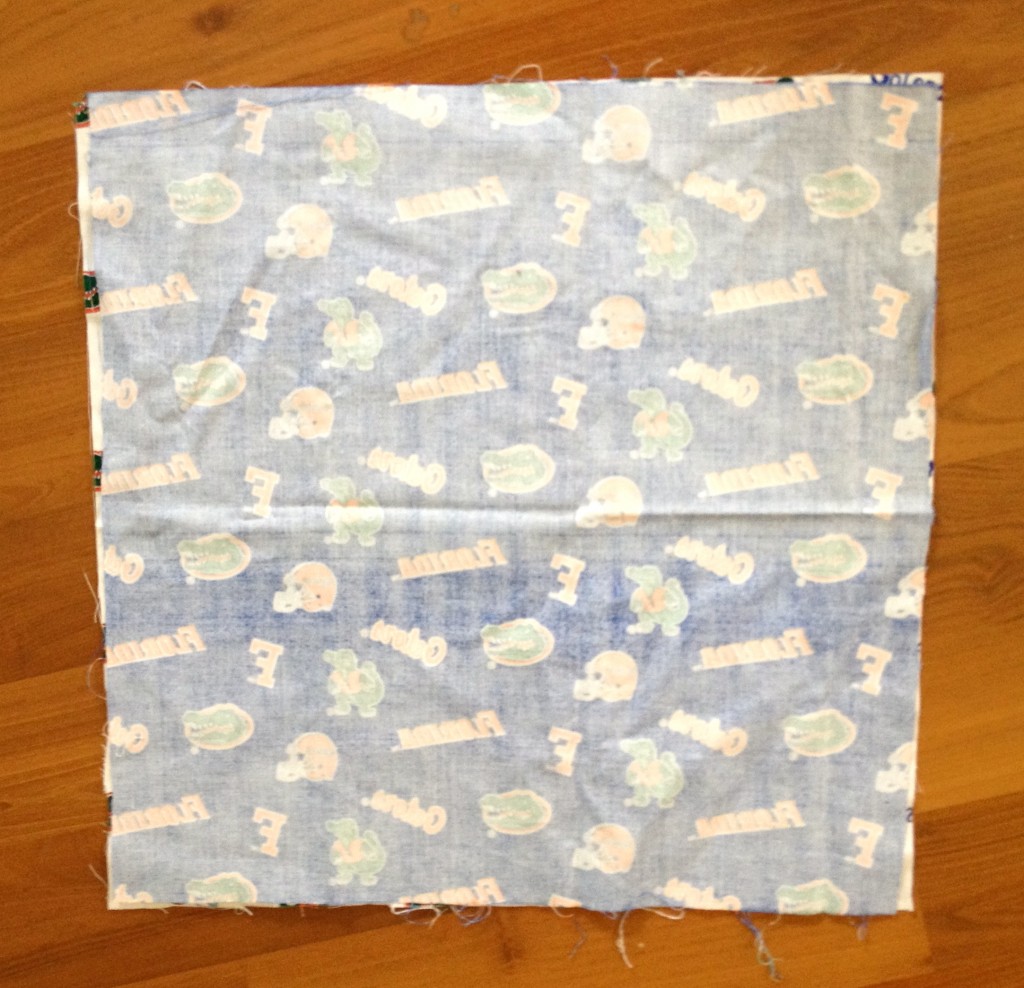 Sew a straight stitch all the way around, with enough of an opening to flip it inside out. Trim the corners (do not snip where it is sewn) so that when you flip it outside in, you will have neater corners.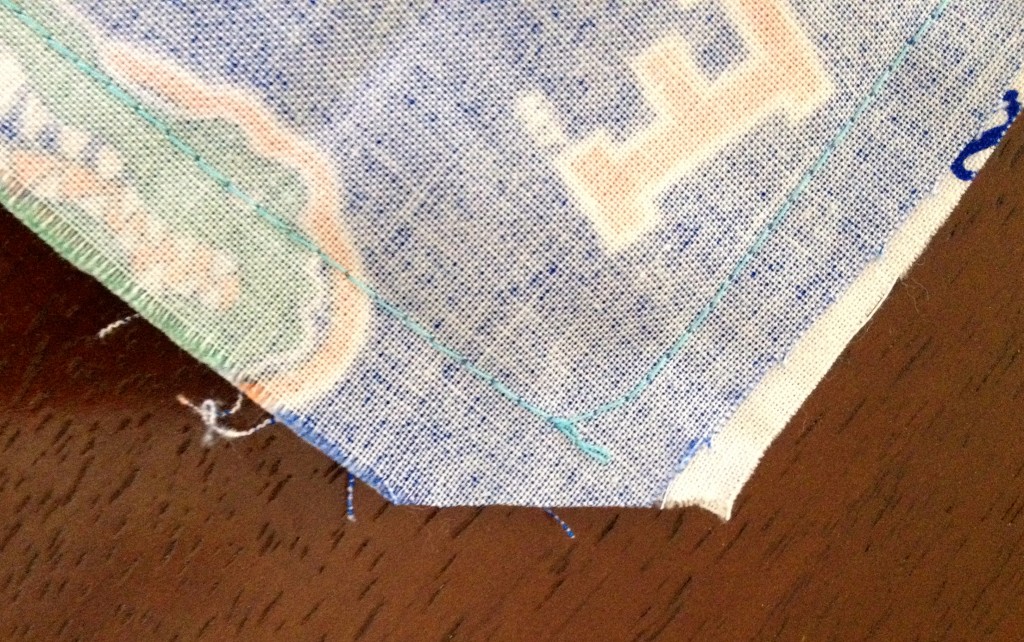 Then, flip it so the right sides are facing out. At this point, it helps to iron your project so it has a nice, straight edge.
You should have a small opening. Pin the insides of this in so that you can seal it with a top stitch around the entire square.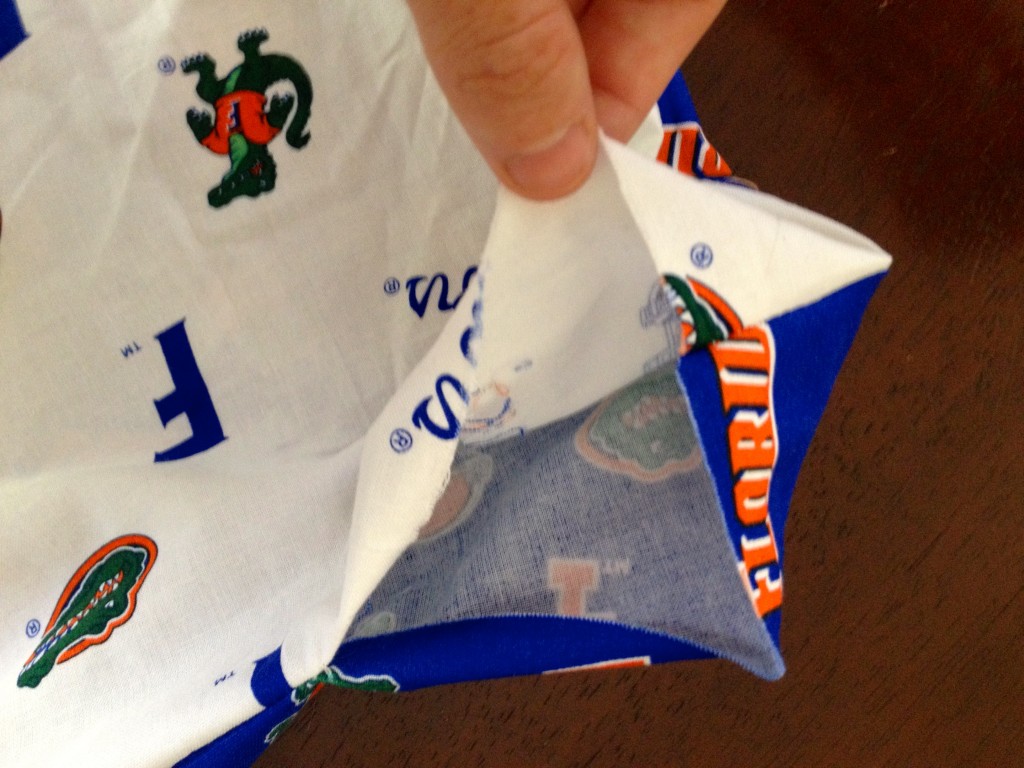 Your square will now look like this. Here are both of mine.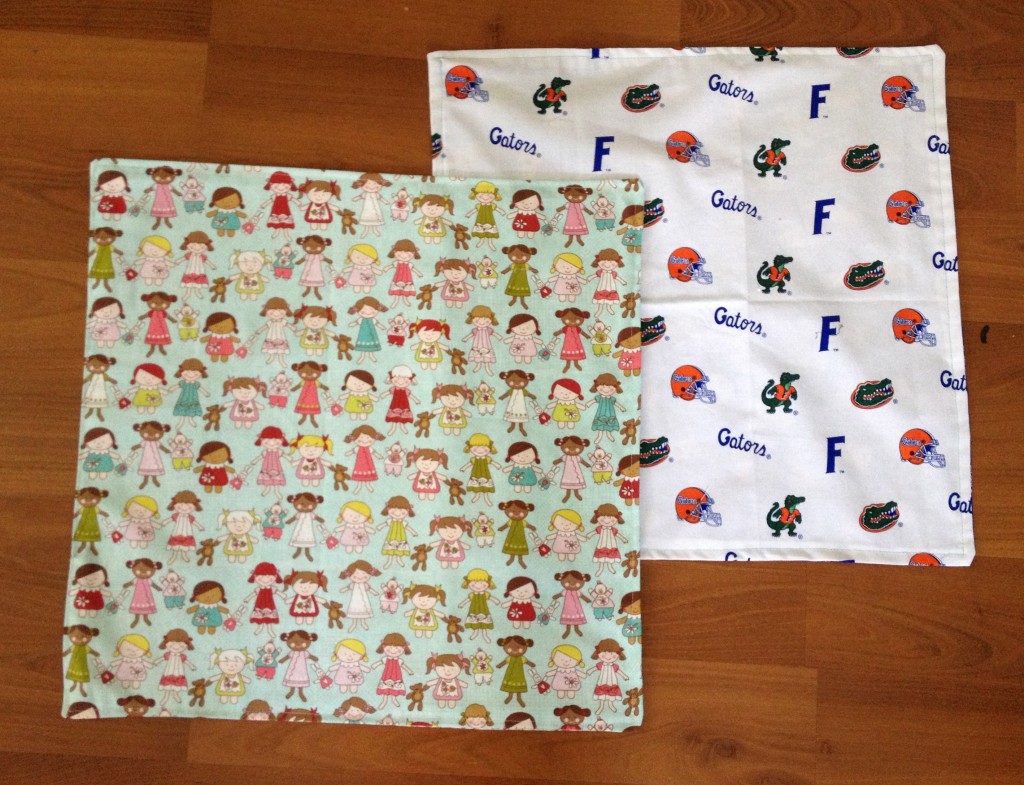 Next, fold your small blanket in half. Consider which fabric you'd like on the inside, which you'd like on the outside, and the directionality of the fabric. These are the prints I wanted for the outside, to wrap around the babies.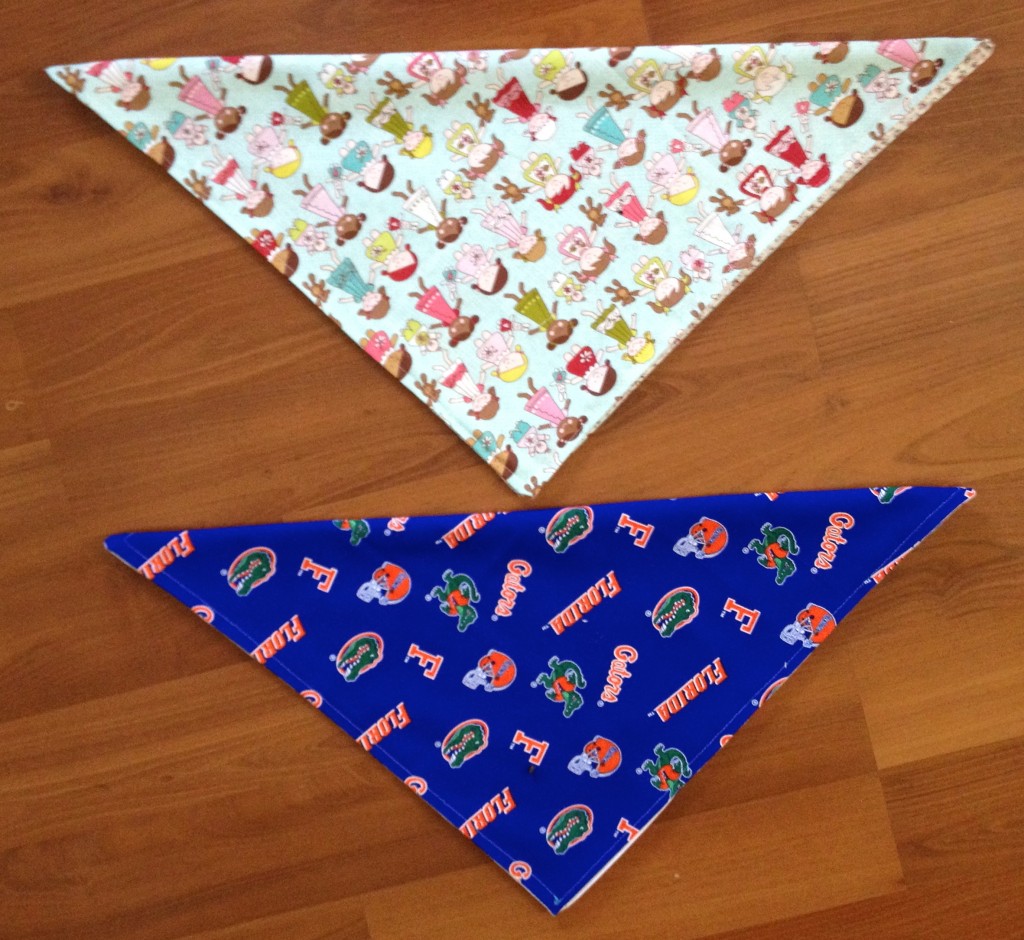 Fold your triangle in half again. This is to help you find the center to sew the 'baby' portion.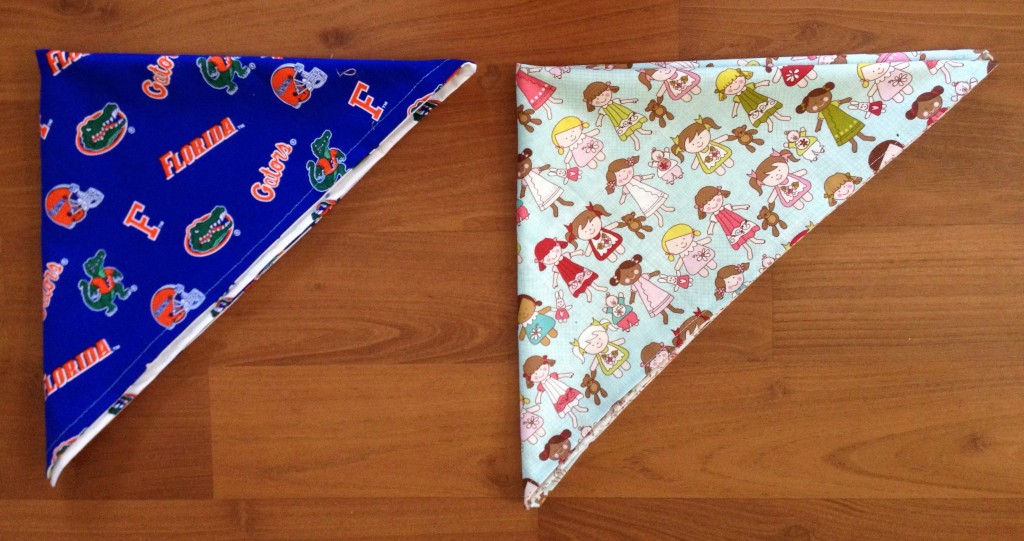 Measure 2.5″ from the center along the bottom portion of the fabric (which is actually the top in my image above).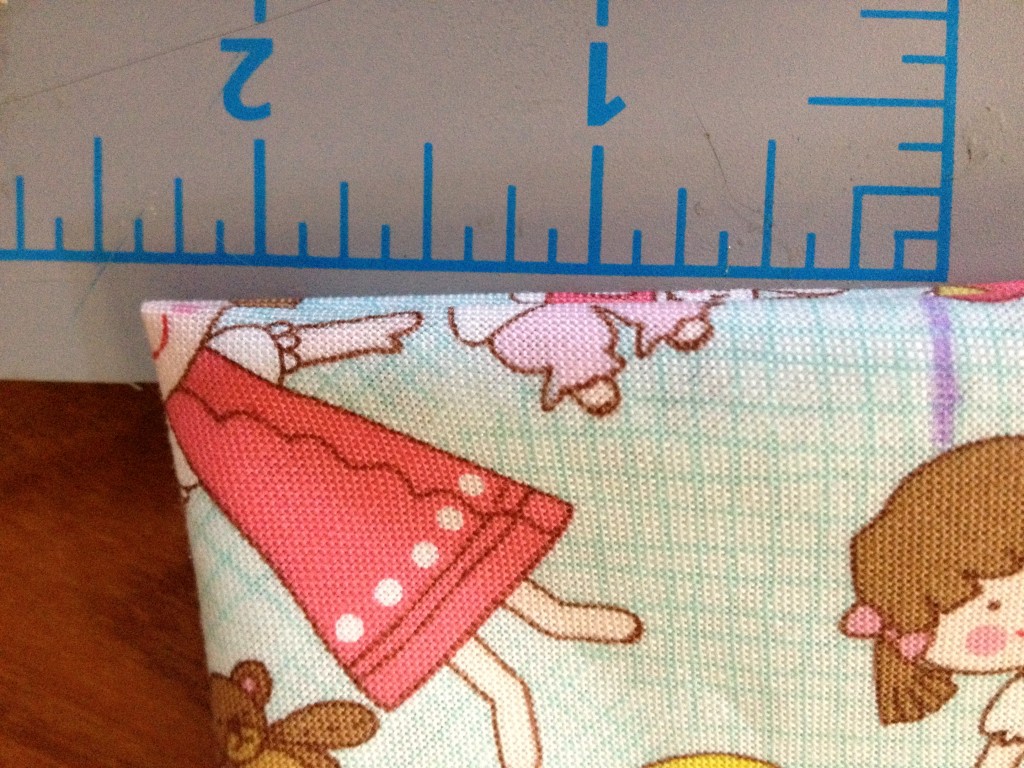 Then measure 6″ up. Unfold and sew two lines, 2.5″ out from the center, 6″ up. Do not close across the top.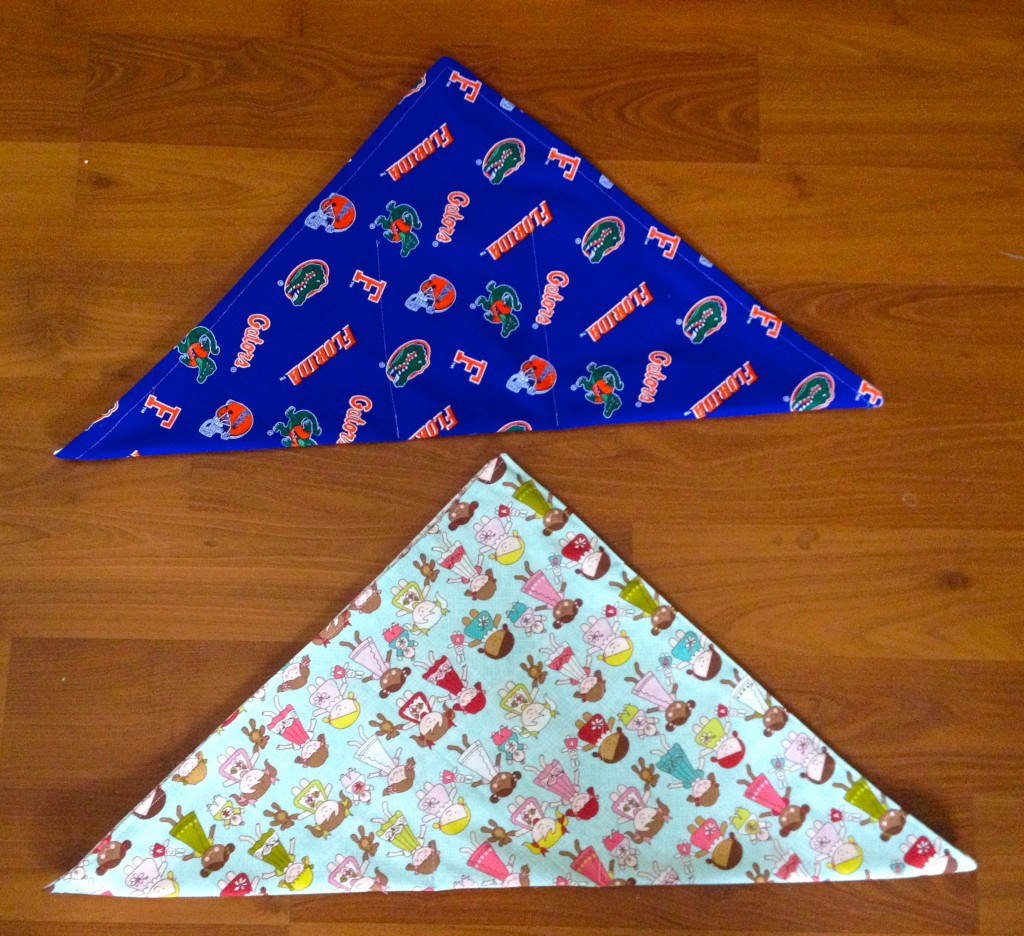 Stuff this section to create the baby's body.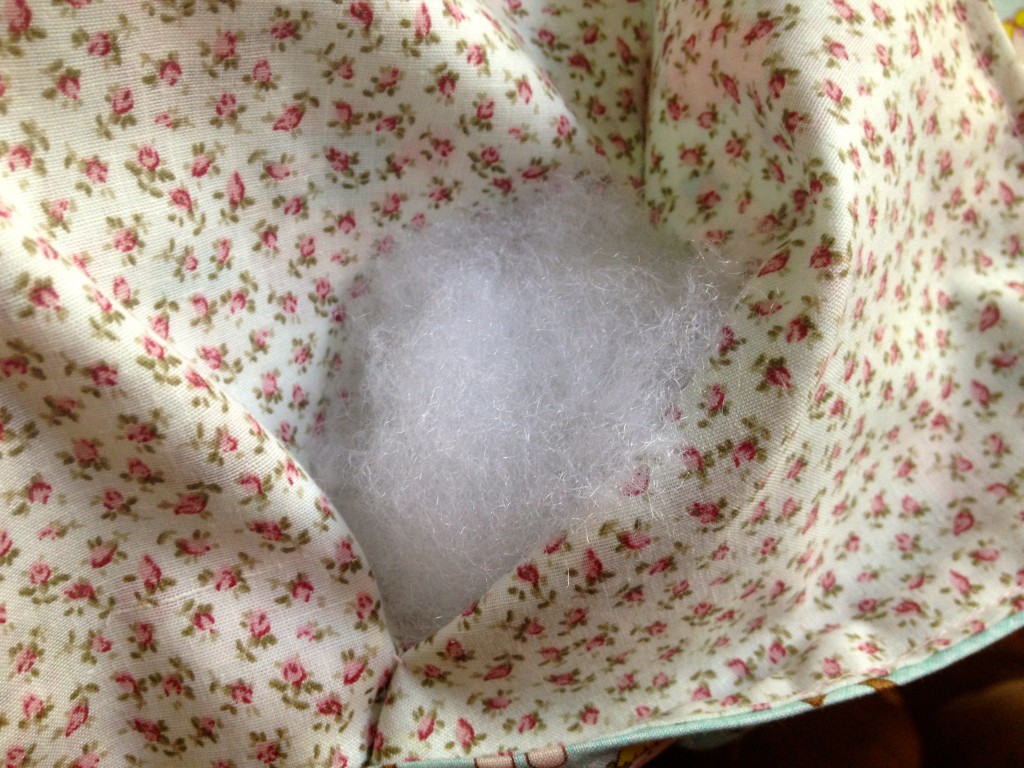 Sew a straight line across the top to seal in the stuffing.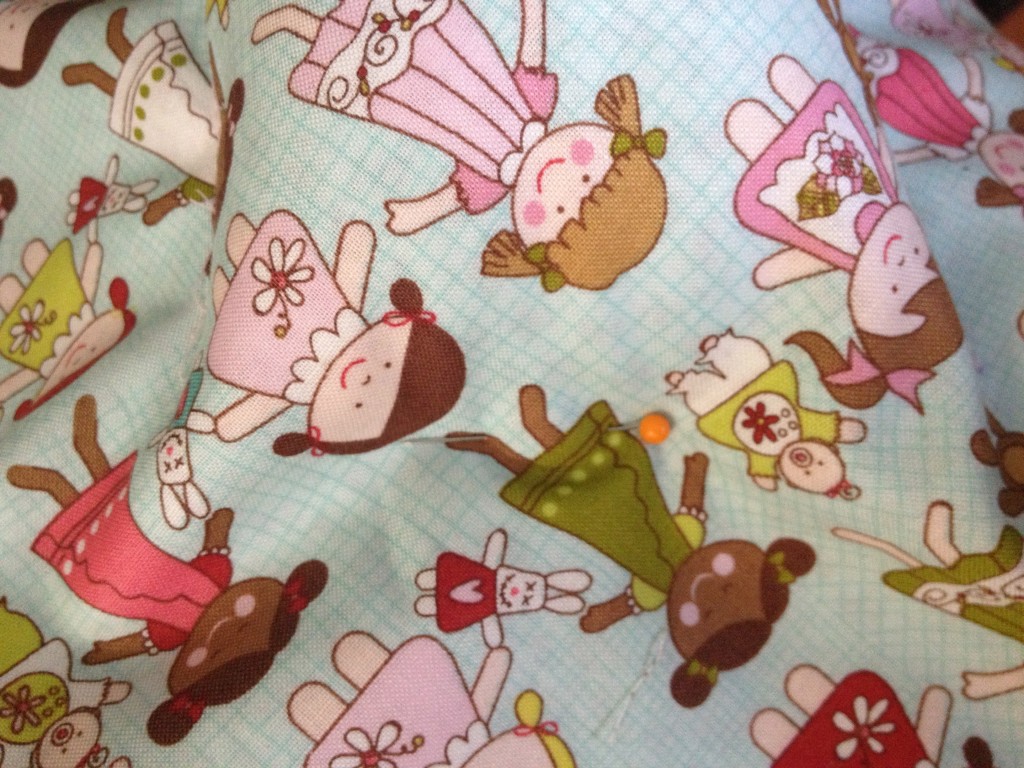 This is what your baby will look like.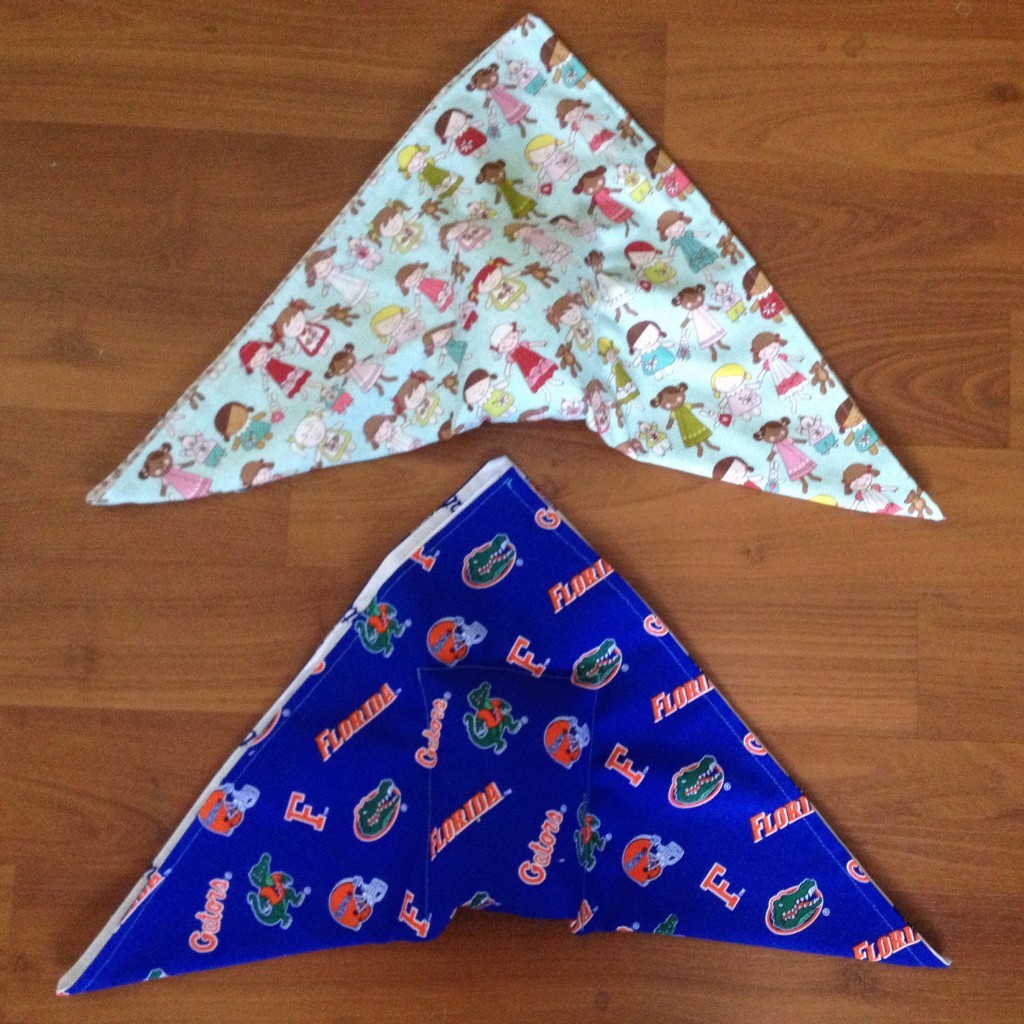 Time for the head. Take your 8″ muslin circle and sew a basting stitch 1/2″ away from the edge all around the circle. This means that you set your machine on it's longest stitch (that's 5 for me). Do not secure your threads by sewing back and forth at the beginning or end of your stitch. You will want to be able to pull the threads and gather the material. When this is sewn, place stuffing in the middle and pull tightly so the head is a closed ball. Tie it off/sew together so that it is sealed. It will look like this.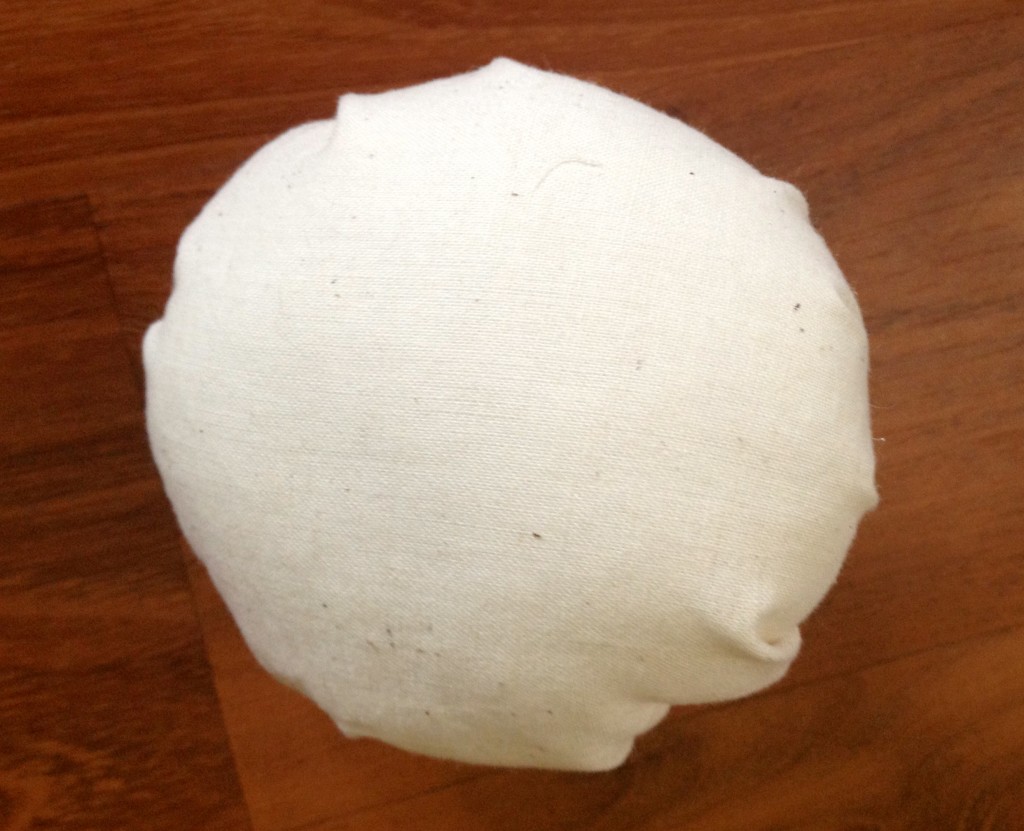 Attaching the head can be a bit tricky. You want to be sure to sew through just one layer of fabric so you don't attach the inner and outer fabrics and so that it looks neat, not messy. This will need to be done by hand.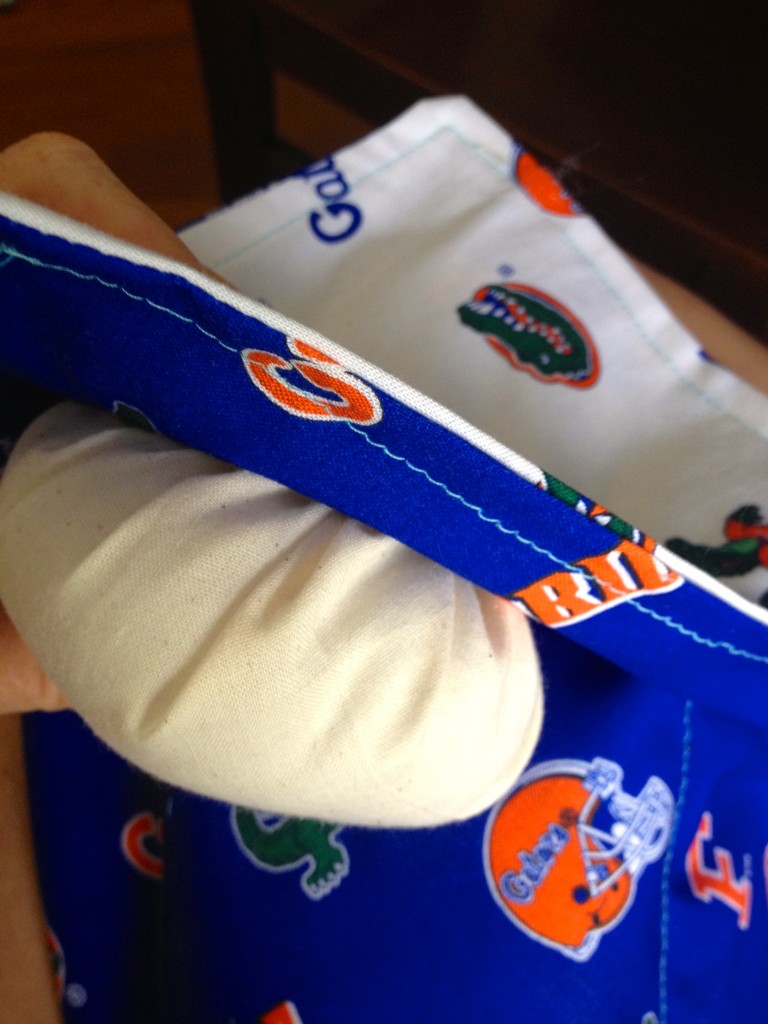 This is what the backside of the inner fabric looks like.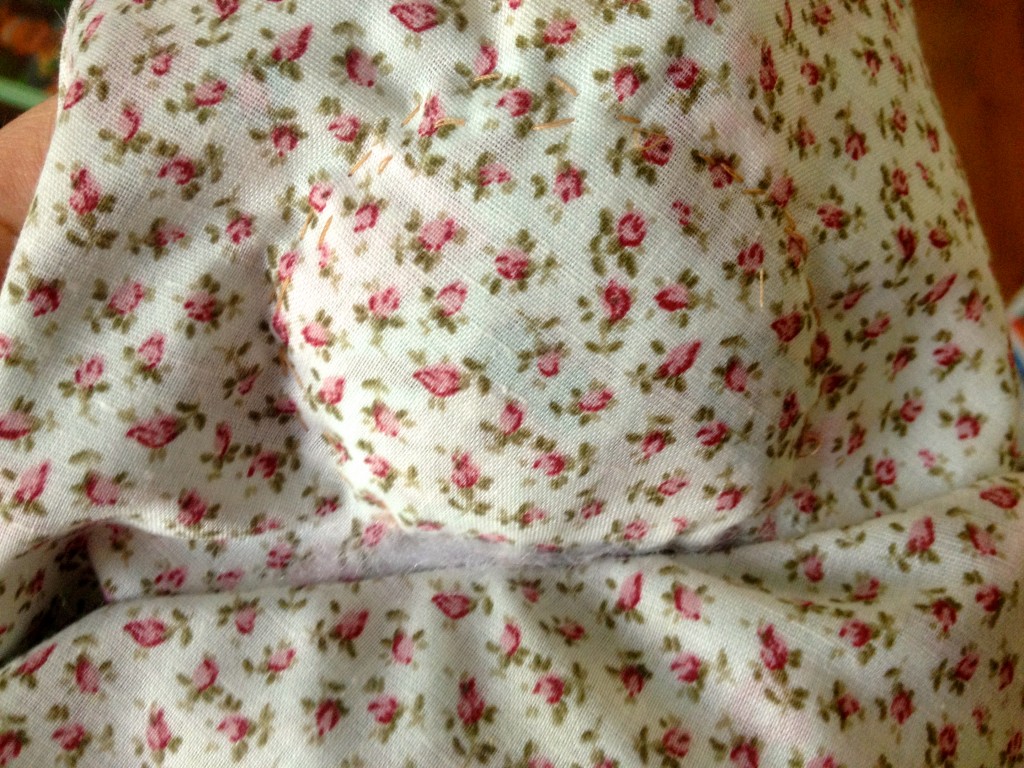 Your baby is almost complete!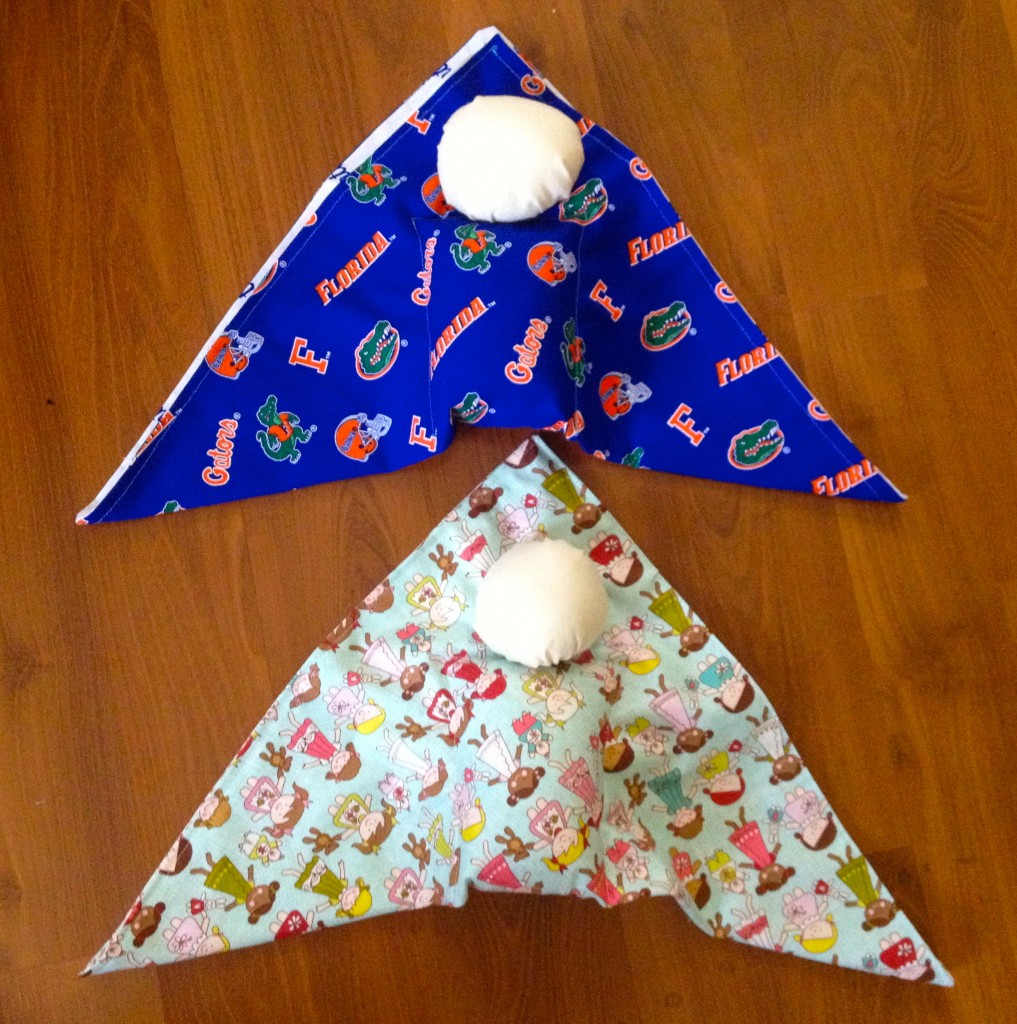 This is when you can add your embellishments. I gave the boy coppery hair and the girl blonde hair, a bow, and some lace under her neck. To make the hair, simply wrap the yarn around your fingers, thread through it to keep it looped, and sew it to the top of your baby's head.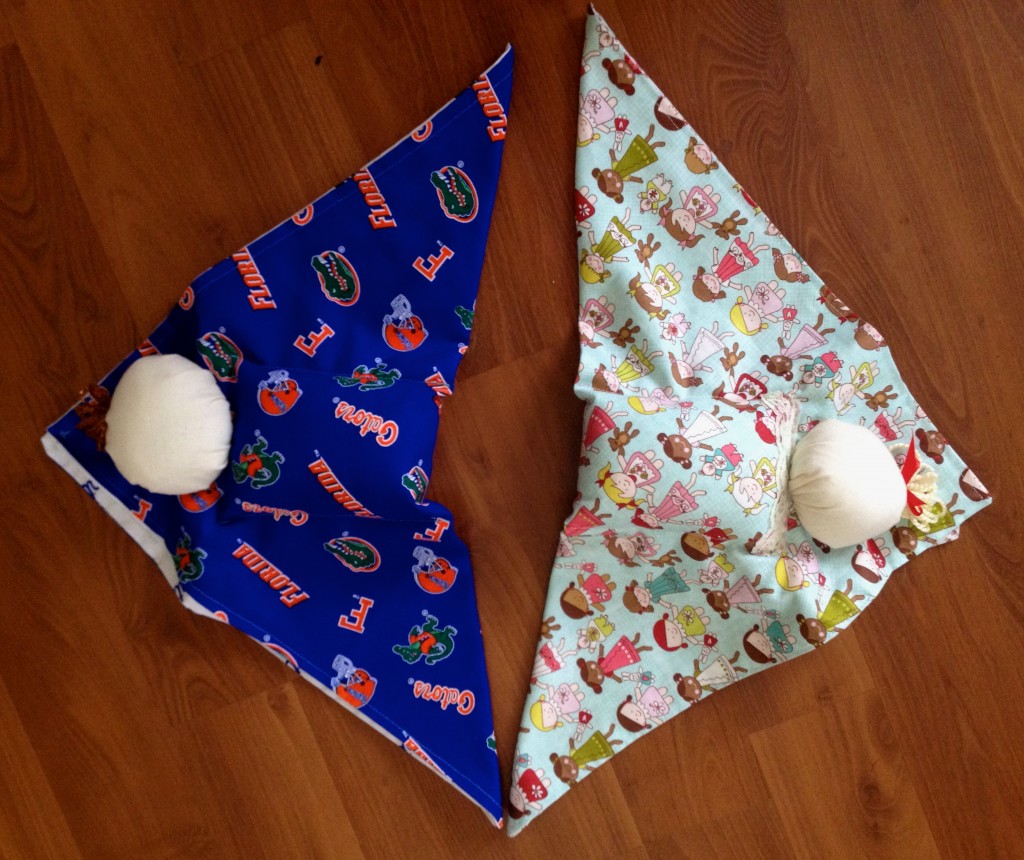 Time to make the faces! I used tubes of acrylic paint for the faces. I wanted a simple look with both babies sleeping.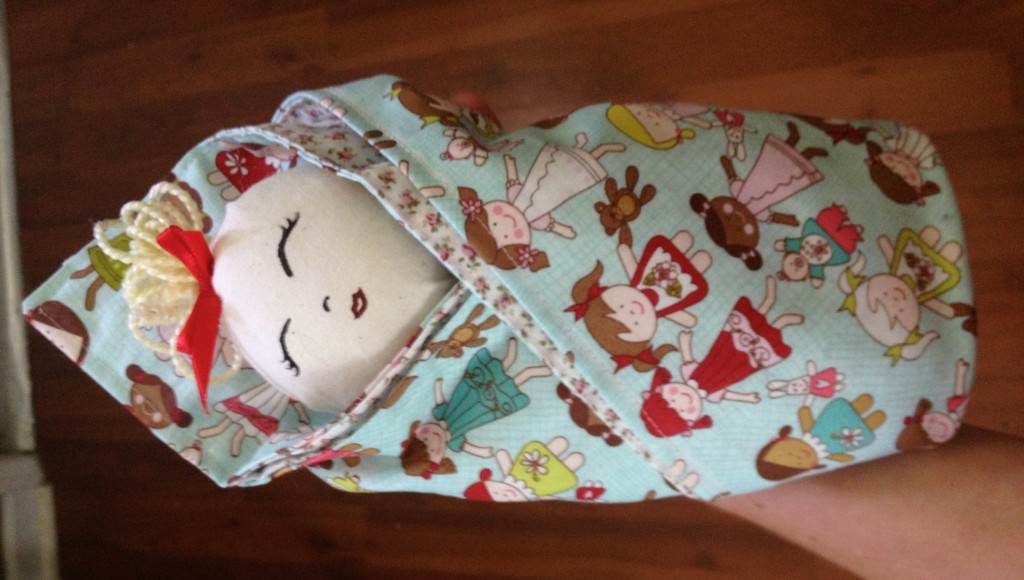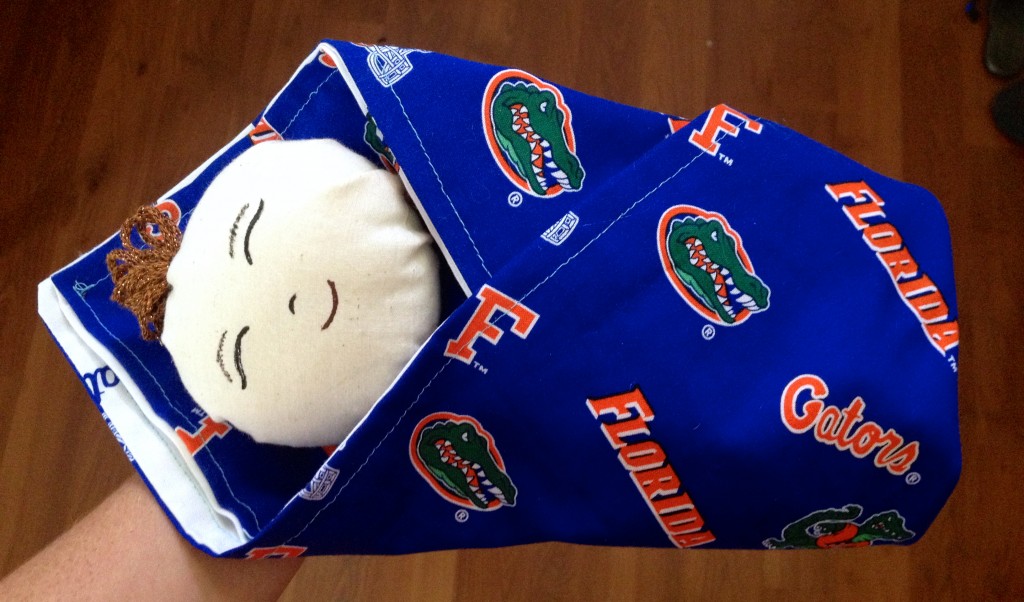 Here they are together. How cute are they??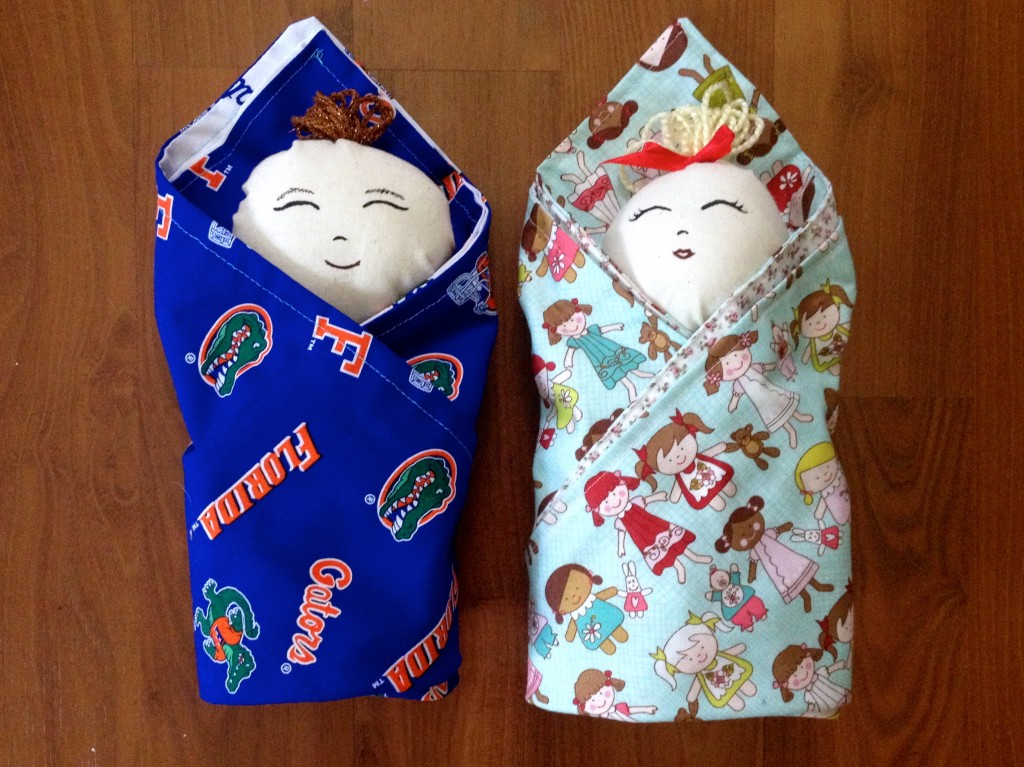 From start to finish, one swaddle baby should take you about 60 – 90 minutes, and they are so fun to make!