Each summer, we can enjoy the sand and sea in Sunny South Florida — with a little sunscreen! Fort Lauderdale beach is about a half-hour car ride from our home. My sister lives on the beach, so it's fun to visit her and enjoy a picnic in the sand as a family.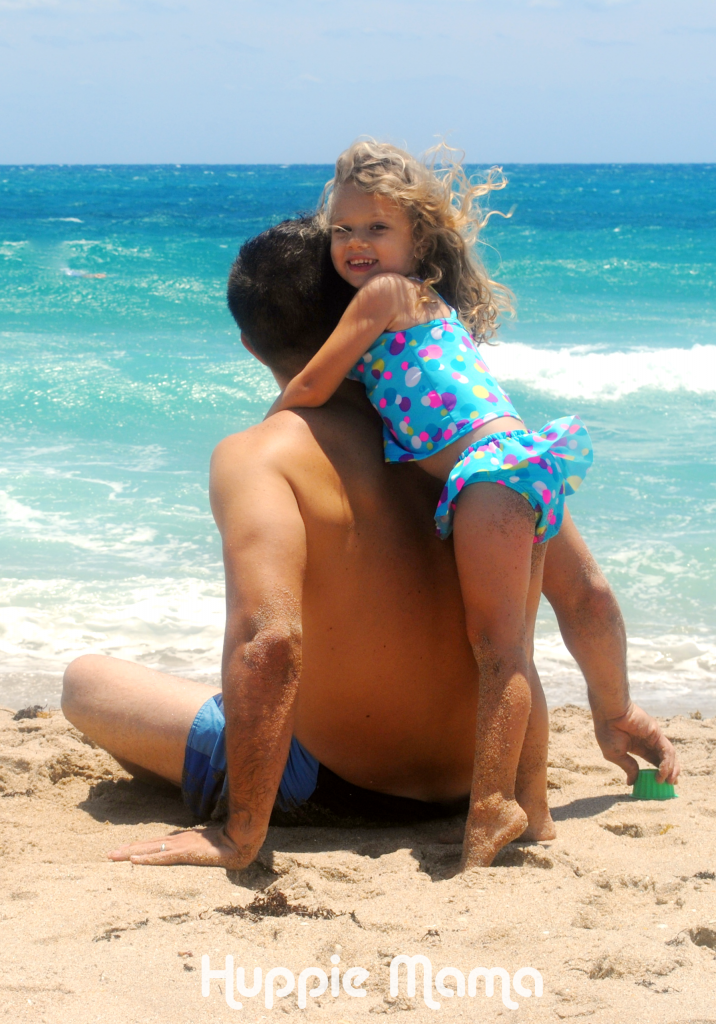 My son Bryce slept through our beach trip (what a beach bum!) but my husband Richard and daughter Lydia had a great time together. Before playing on the beach, Lydia applied Banana Boat Kids SPF 50 Clear Spray and Richard applied Banana Boat Men's SPF 30 Clear Spray.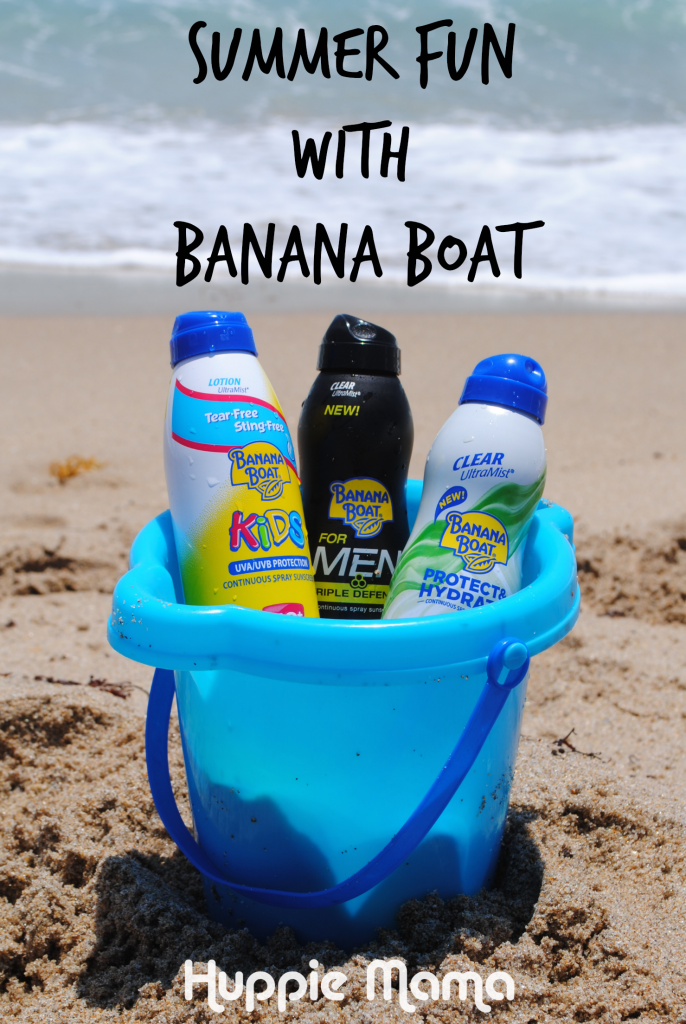 It was an absolutely beautiful day at the beach – it was about 85 degrees, the sky was clear, and there was a light breeze. Lydia and Richard played together in the sand. Lydia had a fun new beachside cupcake set that she really enjoyed.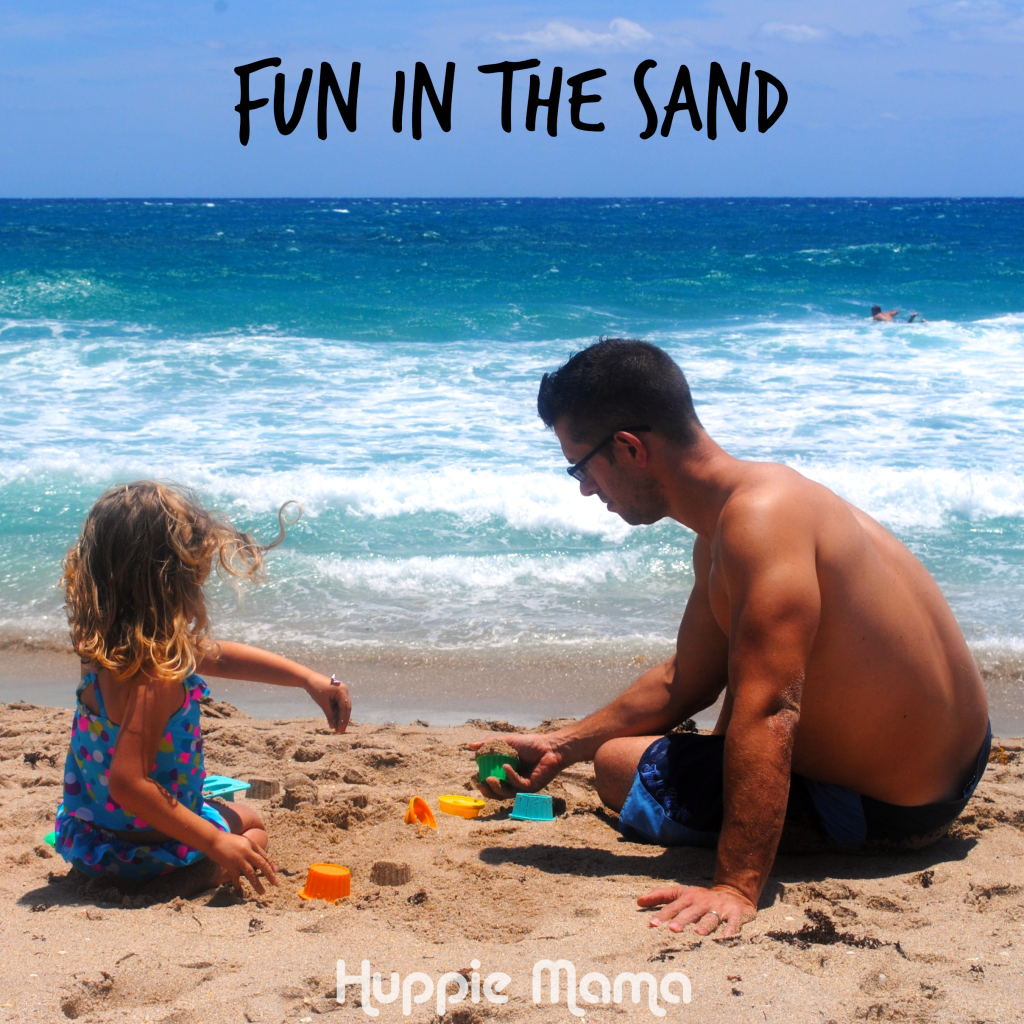 Lydia and Richard also played in the water together. A big wave got this this time! After getting splashed in the sea, playing in the sand, and laying out in the sun, neither one of them had any sign of a sunburn. It's great how Banana Boat sunscreens last all day in the sun! A sunscreen of SPF 30 or above is a necessity, especially in the harsh South Florida sun, to protect against not only sunburn, but other harmful effects of the sun, like wrinkling, sagging of the skin, and skin cancer. If you see any signs and symptoms of skin cancer, consult a doctor for a diagnosis and start one of the available skin cancer treatments.
Walmart carries several other Banana Boat® products, so whether it's for an athlete outside all day or a baby in the sun for the first time, there's something perfect available for every age and lifestyle!
Men's SPF 50 Lotion
Protect & Hydrate 50 Lotion
Protect & Hydrate 50 Spray
Sport SPF 50 Clear Spray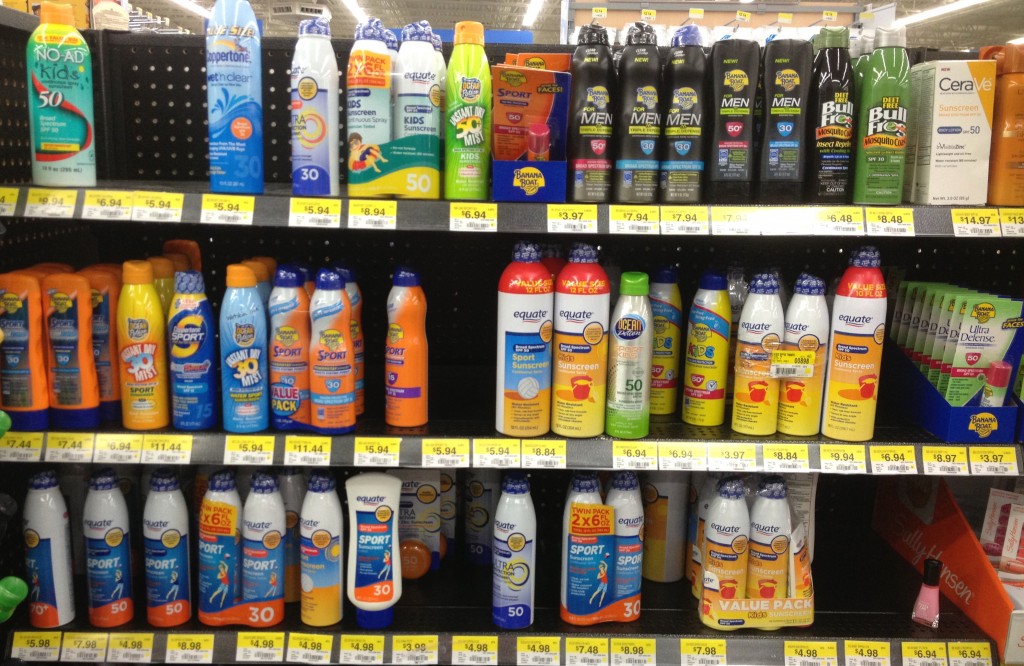 Visit the Banana Boat Facebook Page to enter the Wheel of Fun Contest for a chance to win an awesome family vacation, share your best summer photos and tips, and receive a coupon for Banana Boat products! You can also visit Walmart to instantly win up to a $100 gift card.
Thank you #BBBestSummer and #CollectiveBias for helping my family safely enjoy the beach together.