My kids and I love popcorn, but I rarely let them get it when out in public because about 90% of all popcorn that is grown is genetically-modified. We purchase organic popcorn to pop at home in a large Dutch oven. I promised my kids an *extra special* treat this morning, so we made this delicious Salted Milk Chocolate Popcorn.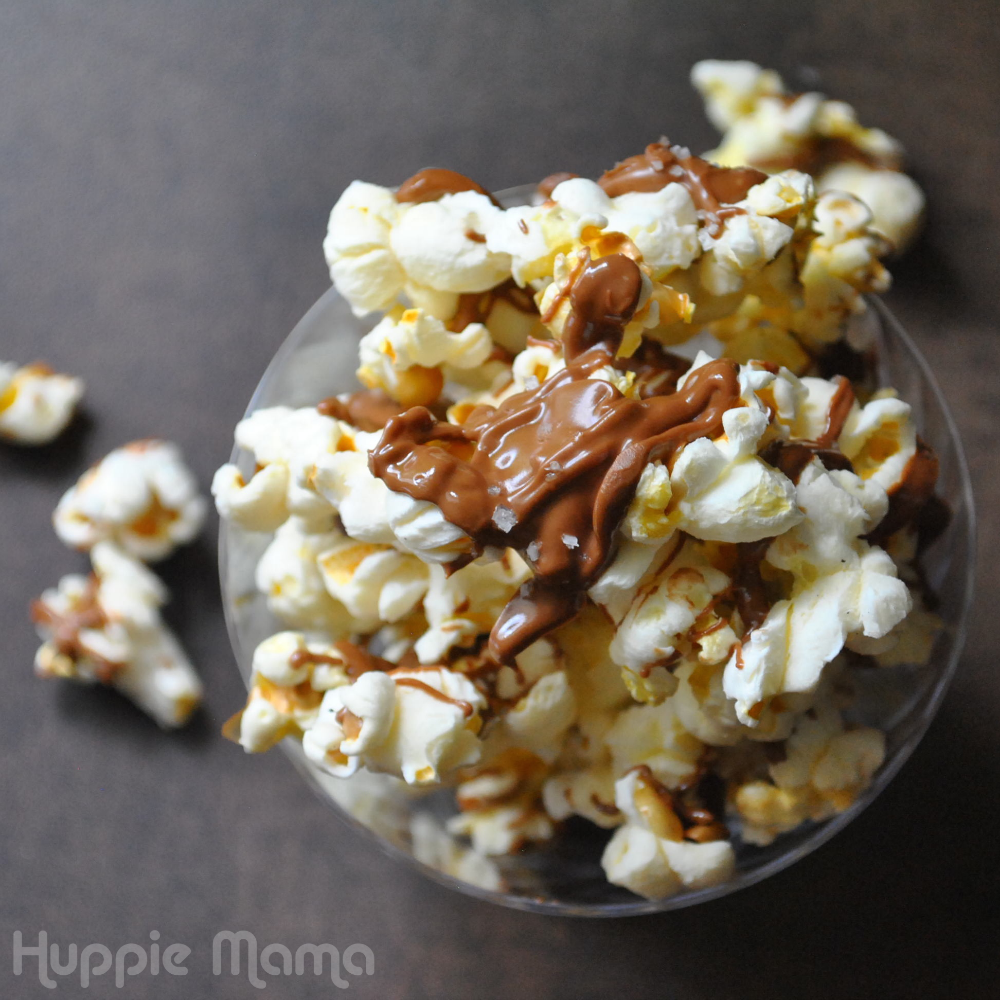 Ingredients:
1/2 cup organic popcorn kernels
1 T coconut oil
1 T butter
3 ounces quality milk chocolate
1 t Fleur de sel or similar salt
Directions:
Step 1 – Place the coconut oil in a large Dutch oven and add three kernels of popcorn to the bottom. Cover with a glass lid, turn to medium, and add the remaining popcorn to the pot when the three kernels pop. Shake the pot every so often so that all kernels pop.
Step 2 – Melt the chocolate in one container and the butter in another.
Step 3 – Toss the melted butter through the popcorn and lay the popcorn on a parchment-covered baking sheet.
Step 4 – Drizzle the milk chocolate over the popcorn. Sprinkle with flaked salt (like fleur de sel).
Step 5 – Place in the refrigerator to chill. When the chocolate has solidified, break into chunks and serve.