This #AHugeSale #Albertsons shop has been compensated by Collective Bias, Inc. and its advertiser. All opinions are mine alone. #CollectiveBias
My husband is returning to school as a teacher in just a week and a half. Where has our summer gone? This school year is going to be very different for us – Bryce is beginning preschool twice a week from 9 am to 3 pm and Lydia is beginning kindergarten. My husband is returning to his teaching position as a high school English teacher and department chair. And I, of course, will continue teaching college courses online. And maintaining my blog. And private tutoring. And washing clothes and preparing all of our meals and helping with homework and cleaning the house. I think you get the idea. To cut back on some preparation time, I was thinking I would just make triple batches of some of our favorite dinners. That way, we can eat dinner one night, and the next day I can send my husband and both kids to school with leftovers. I started to think about some of my favorite 20-minute meals, so I headed to Albertsons to buy the ingredients. I gotta admit… I don't often shop at Albertsons, so I was excited to see what they had available. It was great to find that they had a nice selection of organic ingredients, like these grape tomatoes. I purchased all of the ingredients to make my delicious Roasted Tomato Grilled Chicken Pasta.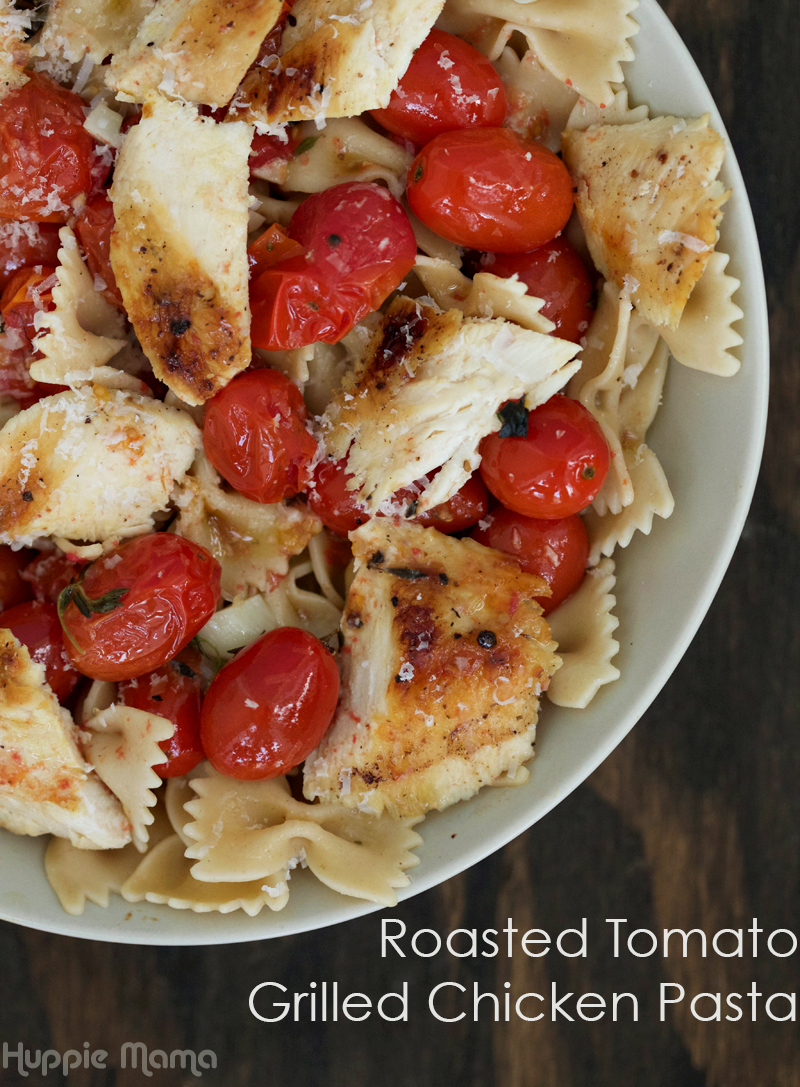 Ingredients:
2 boneless, skinless chicken breasts
1 box of bow tie pasta
pint organic grape tomatoes
several sprigs of fresh thyme
3 cloves garlic, roughly chopped
2 T olive oil
1/3 cup freshly-grated parmesan cheese
salt and pepper
Directions:
Preheat your oven to 450 degrees. In a baking dish, combine grape tomatoes, a teaspoon of fresh thyme leaves, three cloves of roughly chopped garlic, two tablespoons of olive oil, and salt and pepper to season. Place the dish in the oven for 10 – 15 minutes, until the tomatoes start to blister.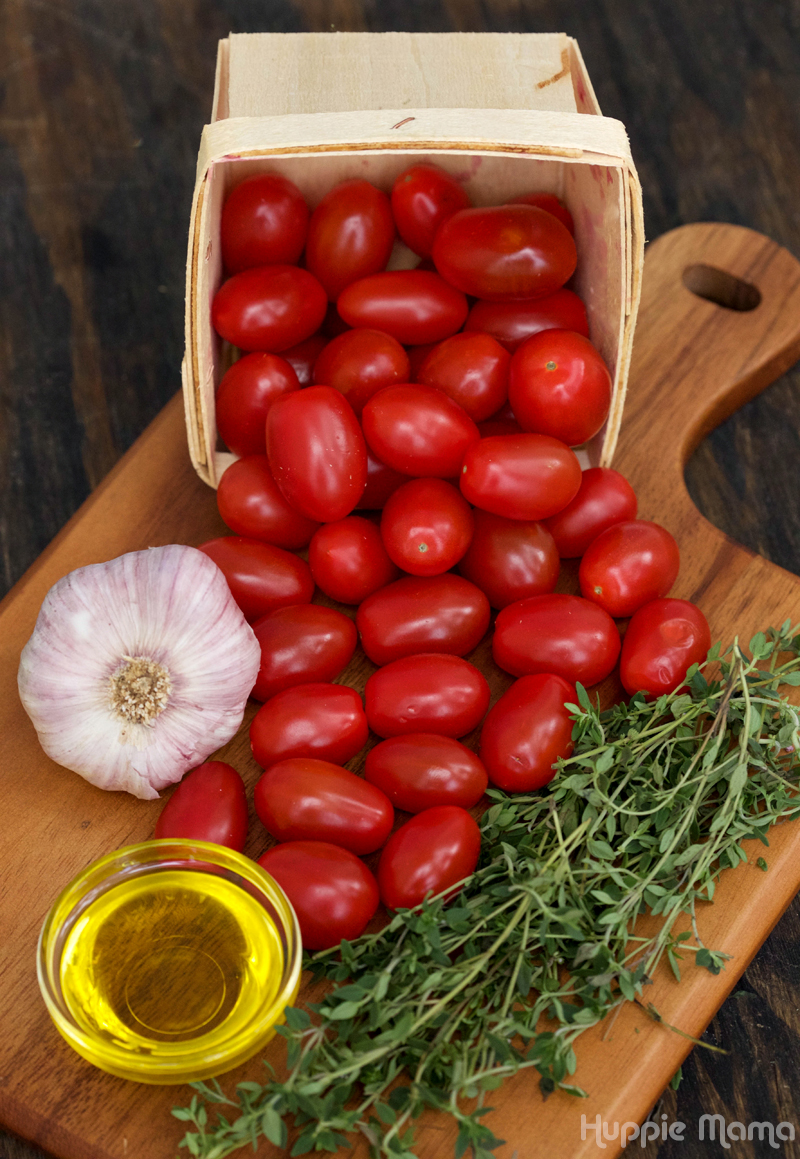 While the tomatoes are roasting, bring a pot of water to a boil and add your pasta. Cook according to the directions on the box. This as actually a Protein Plus type of pasta, which increases the health benefits of this recipe. While the pasta is cooking, grill your chicken on a grill pan on your stove top (or saute in olive oil). I actually sliced my chicken breasts in half horizontally before cooking so they would cook more quickly. Then I seasoned them with salt and pepper.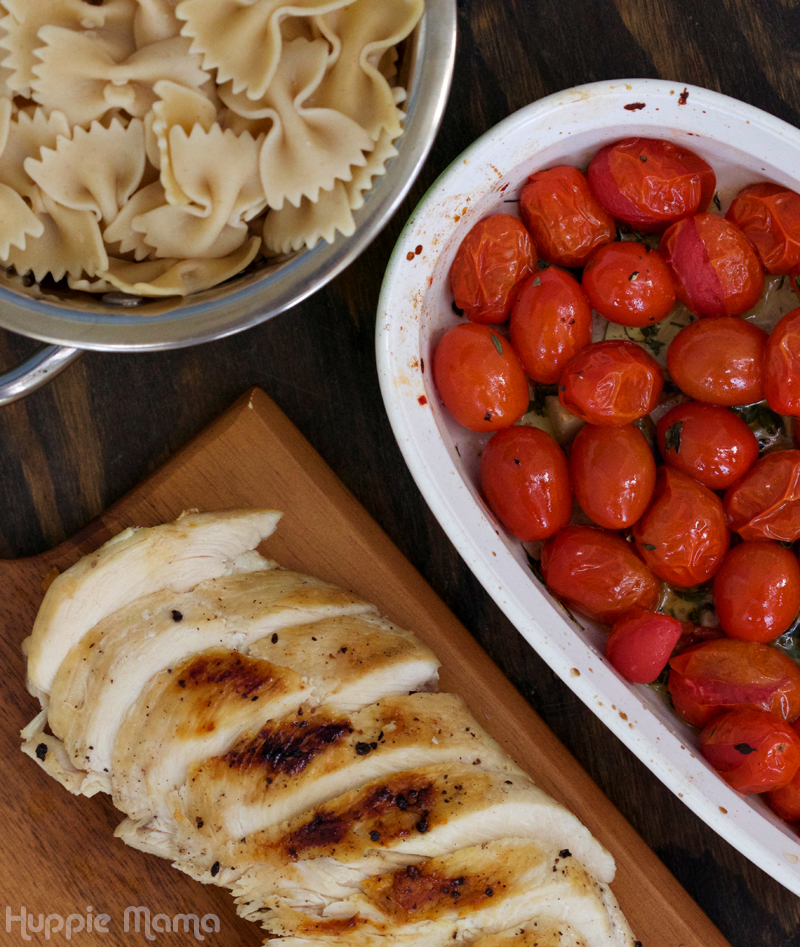 In a large pasta bowl, toss together the bow tie pasta, roasted tomatoes (with all of the oils and juices), sliced grilled chicken, and parmesan cheese. Feel free to top with additional parmesan cheese. This meal reheats very well or can be served chilled as a pasta salad.
I placed the pasta in a small insulated container to send to work with my husband and to school with my children. It's great served with a bottle of Lipton iced tea, a side of baby carrots, and a few graham crackers for dessert.
So you know what I learned on my shopping trip to Albertsons? They have some awesome deals and a great variety! Plus, it's just minutes away from my gym, so I can stop there on the way home to get everything I need to prepare healthy back-to-school dinners and lunches for the kids (and husband).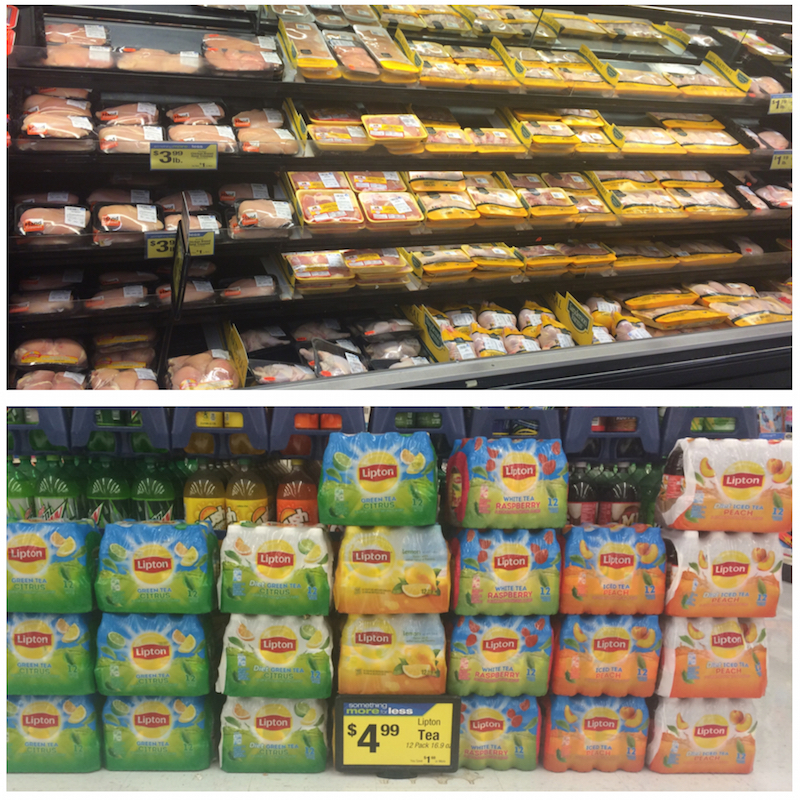 Do you live near an Albertsons or an Albertsons banner store? If so, shop the HUGE Anniversary Sale and stock up on your favorite brands from July 29th – August 11th. I will definitely be shopping Albertsons more often now that I need to do purchase ingredients for quick-and-easy dinners for my family for back-to-school.
What will you be purchasing at the Albertsons Anniversary Sale?