We visited so many awesome places on our roadtrip to Kentucky…and here's another…Rebecca Ruth Candies!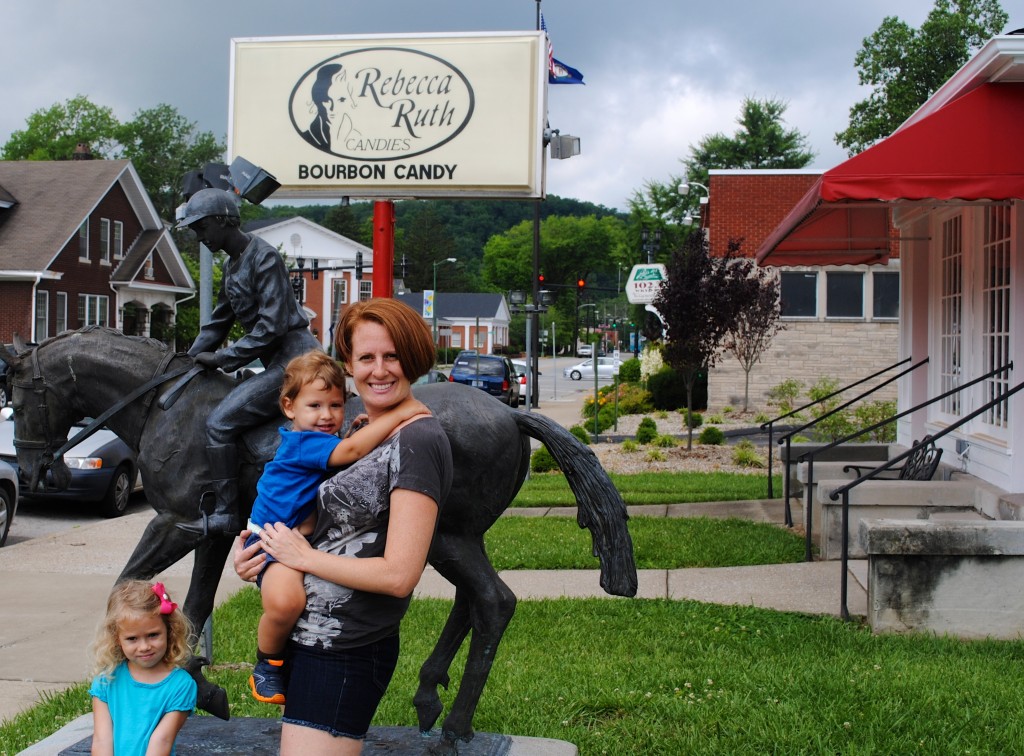 Rebecca Ruth Candy is located in Frankfort, Kentucky's capitol.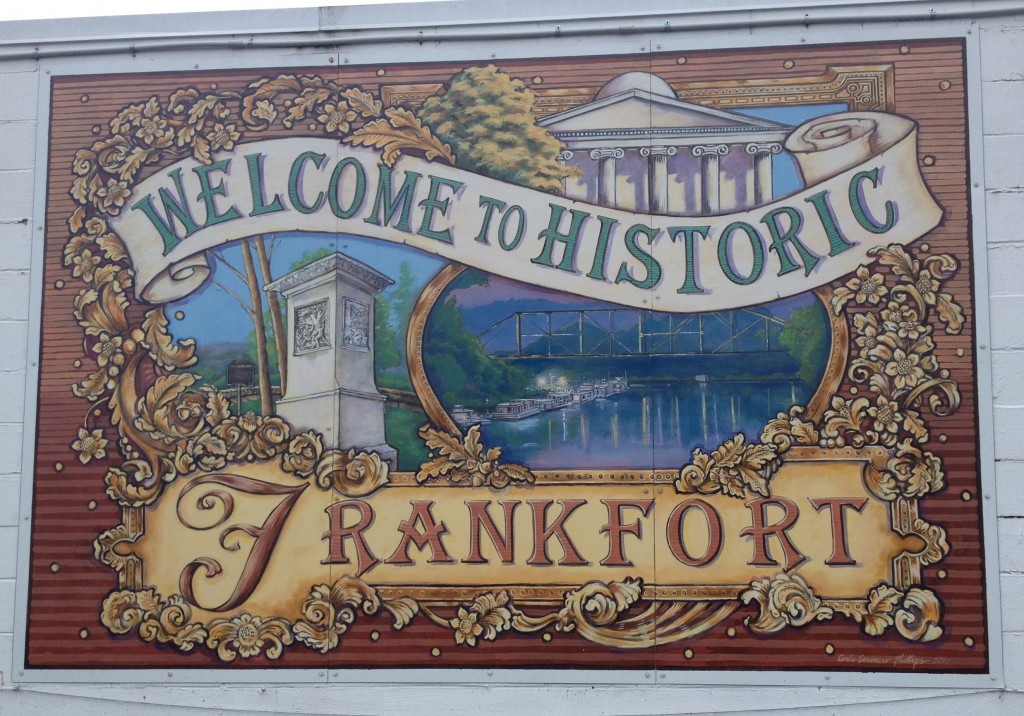 Rebecca Ruth is a small candy factory that has maintained its original recipes equipment since it was founded. Here's the history.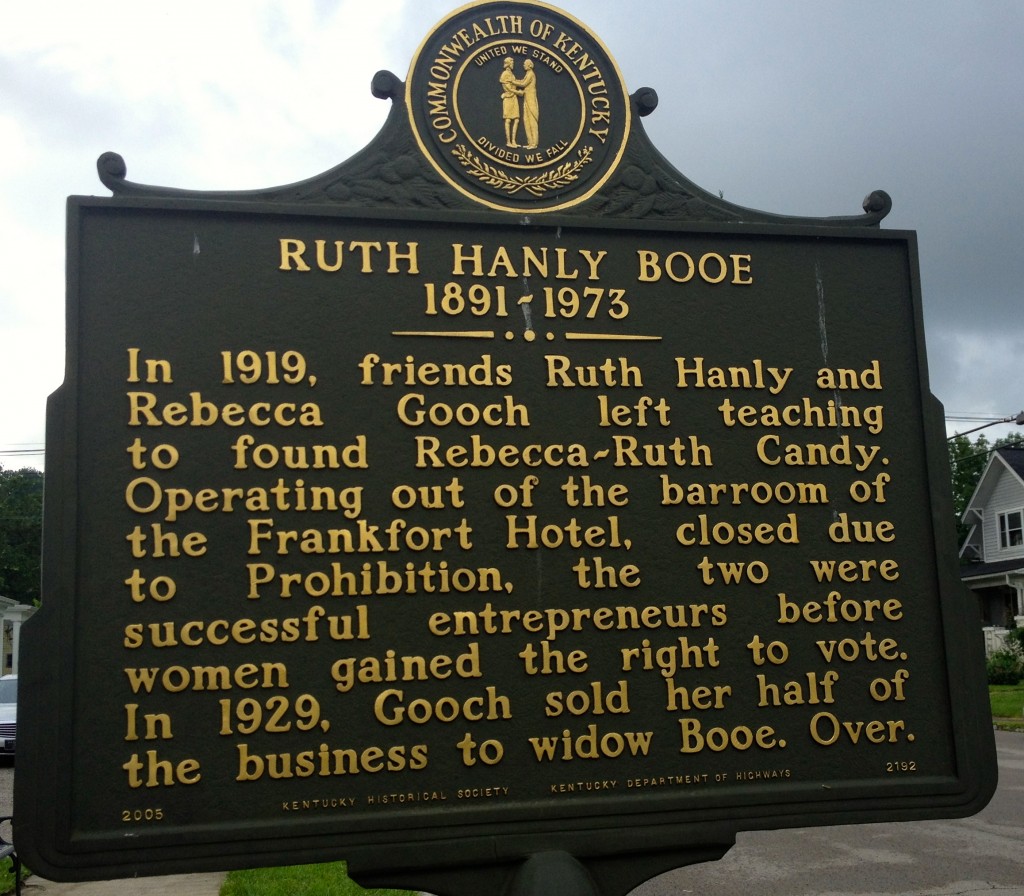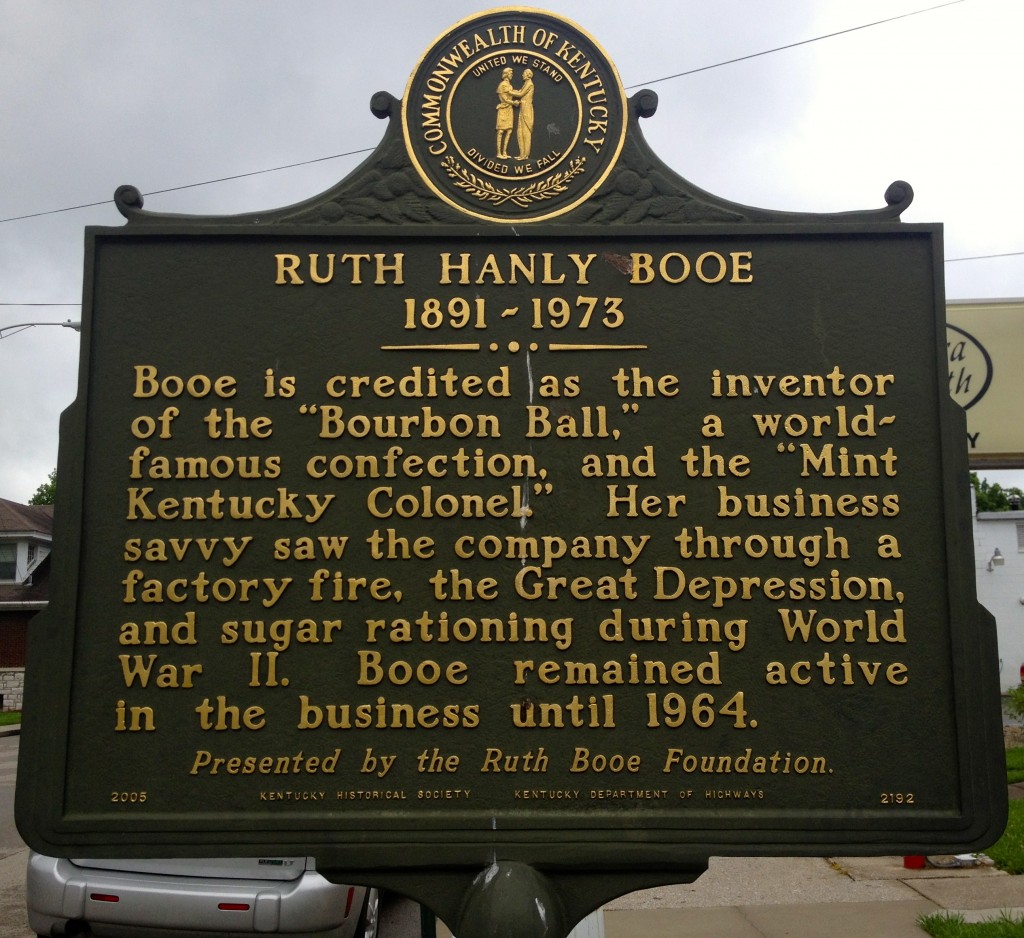 We were ready for our candy tour!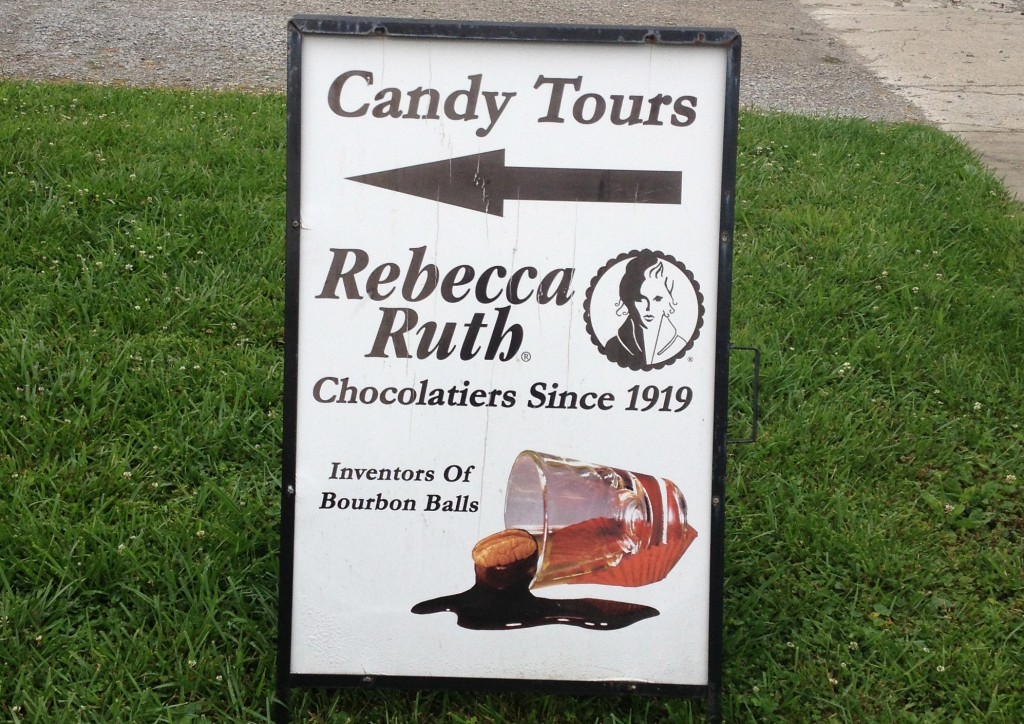 Your tour begins in a room that resembles a mini-museum, with equipment that was used when the business first opened. These were some of my favorite items!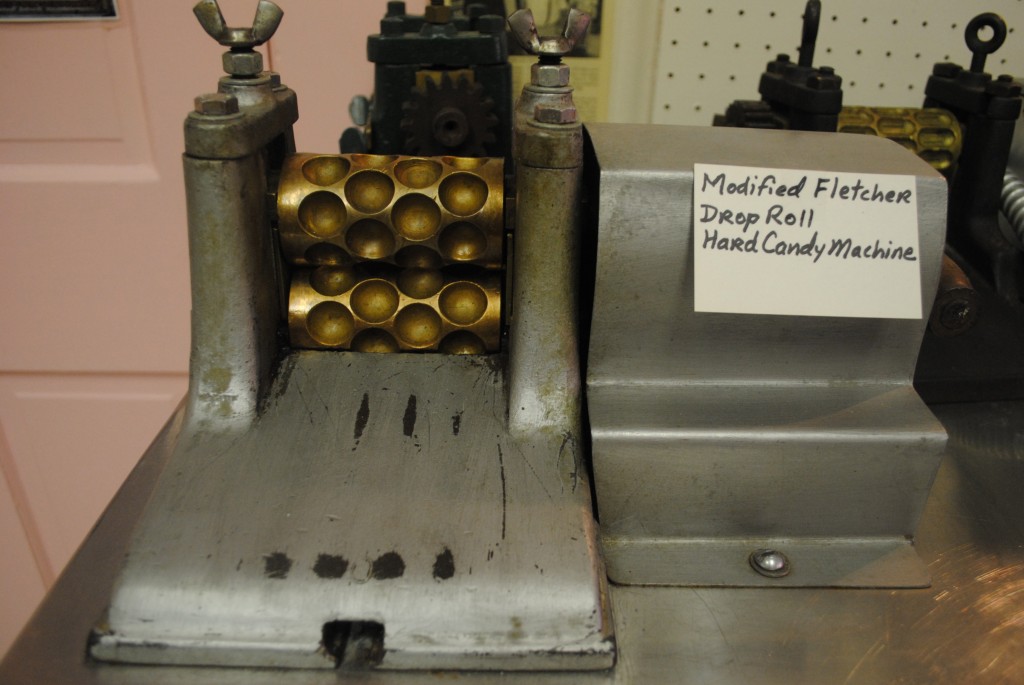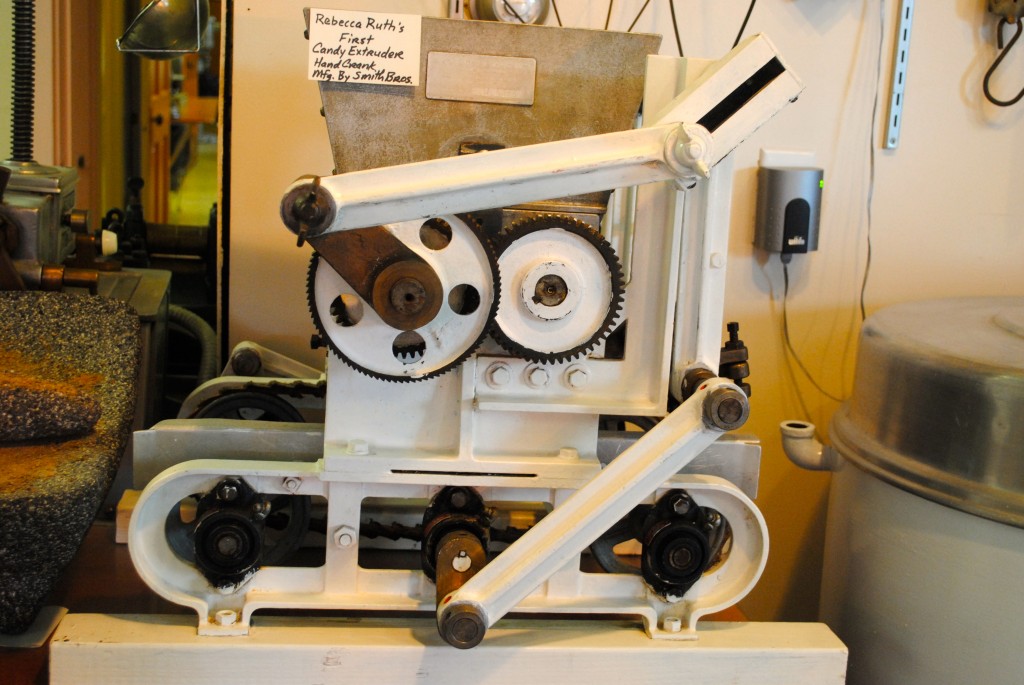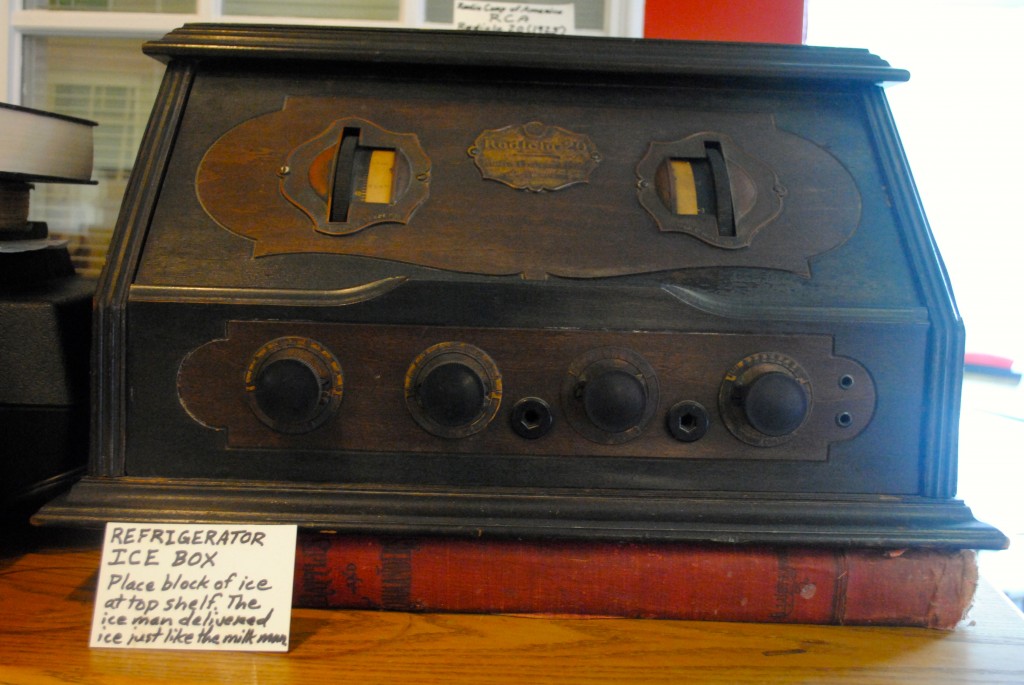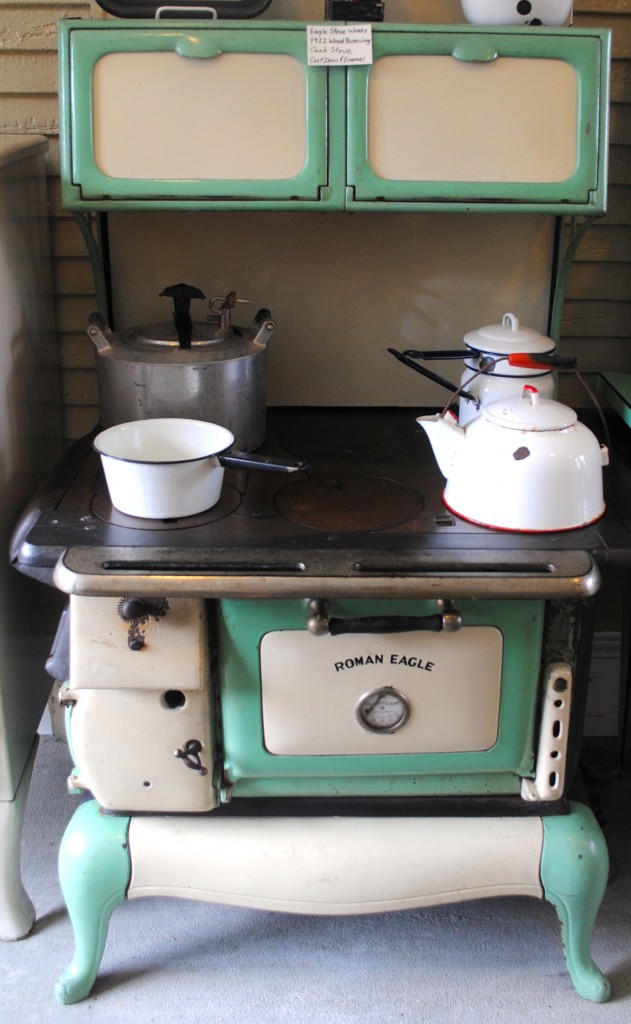 The next area you enter is where the pull candy is made. If you've never tried pull candy, it's almost like a crisp marshmallow texture. I got the pull candy covered in chocolate – yum! This is the original hook that is still used today.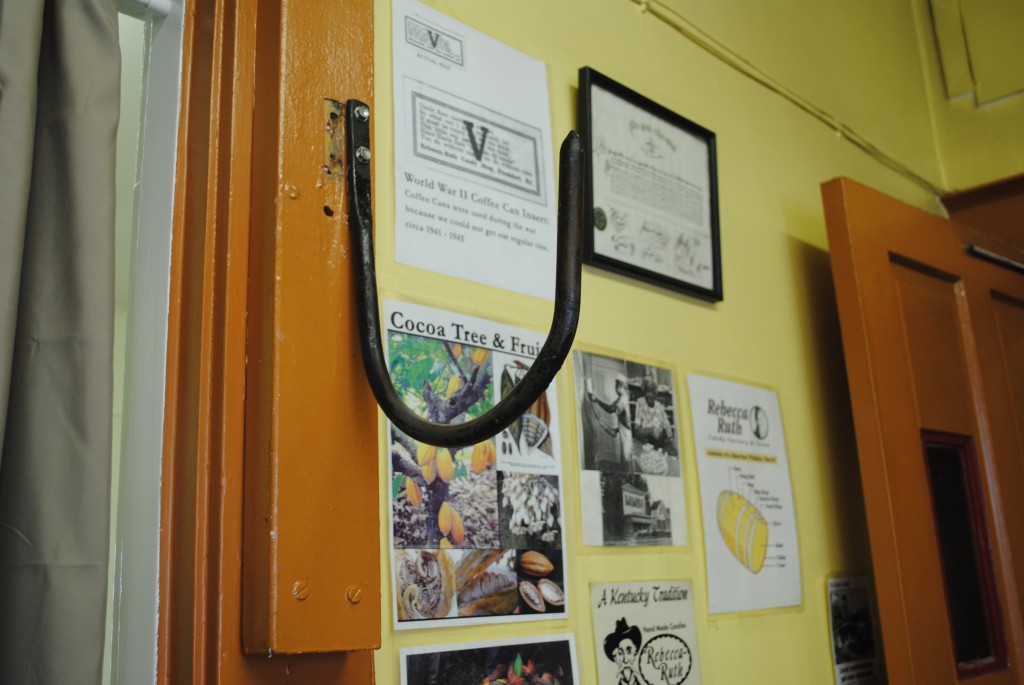 And here is where the candy is rolled.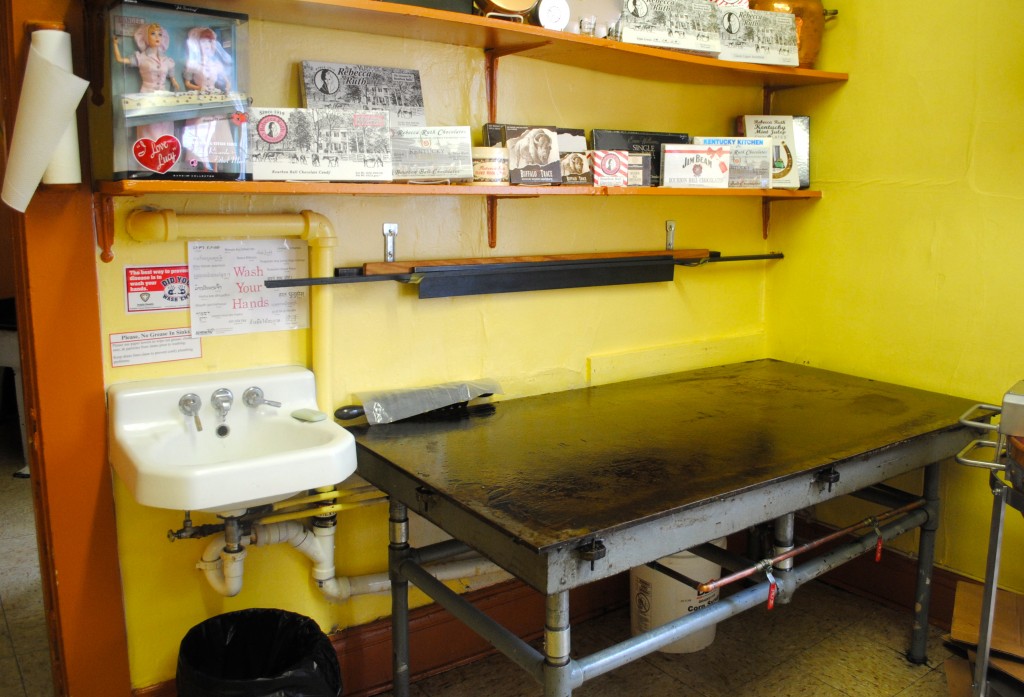 The next section of the factory is where the chocolates are made. They use a vintage conveyer belt where each candy is poured, inspected, wrapped, and boxed. Unfortunately, I was not able to take photos in that area…but this is a pretty close approximation.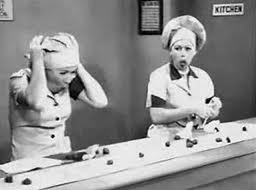 At the end of the tour, we were each able to pick a candy to try. I tried a bourbon ball, which was delicious! Lydia tried a caramel, and Bryce tried a chocolate with nuts. These are some of the chocolates we purchased.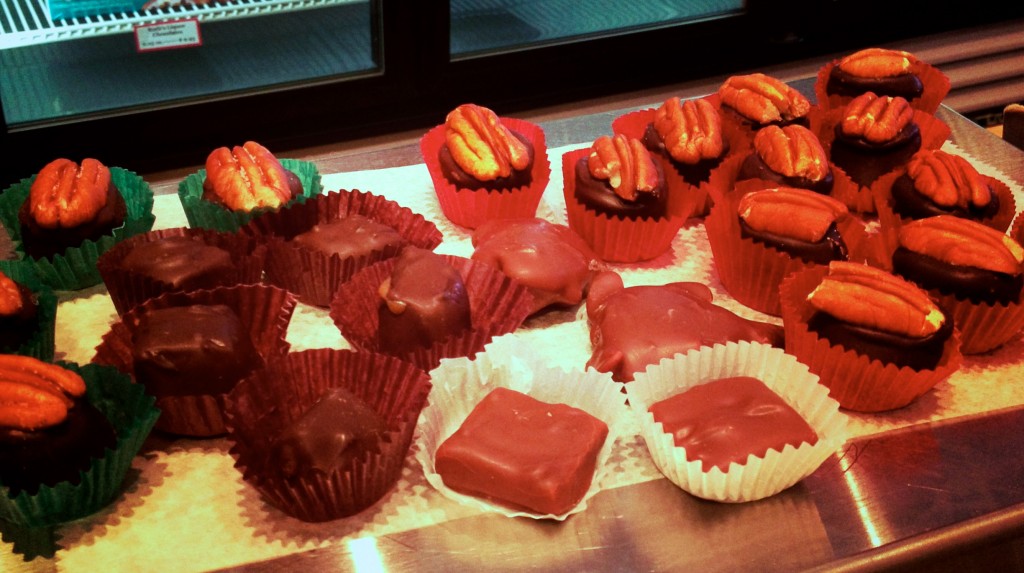 The kids and I had an awesome time touring the Rebecca Ruth candy factory! It was great to see a business that has maintained its roots, using the original recipes, equipment, and processes to make delicious candies.