Last month's theme was outer space. This Outer Space Sensory Bin was fun to put together! I decided to place all the items into a blue container. This container could be used for other themes as well, like the ocean.
I purchased this type of gravel. WARNING: This is very messy – I recommend using a tarp under it so you can easily scoop all the gravel back into the bin.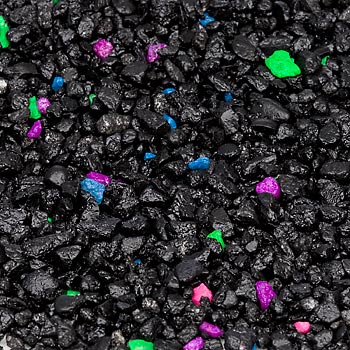 I bought a package of plastic glow-in-the-dark stars and planets like this.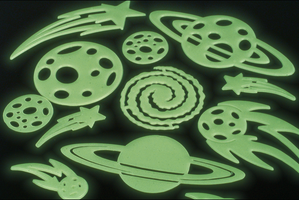 Then I found a small set of NASA astronauts, an American flag, and a rocket at our local science museum – along with a cool green alien. I also had some kids binoculars. Here's what it looked like all together in the bin.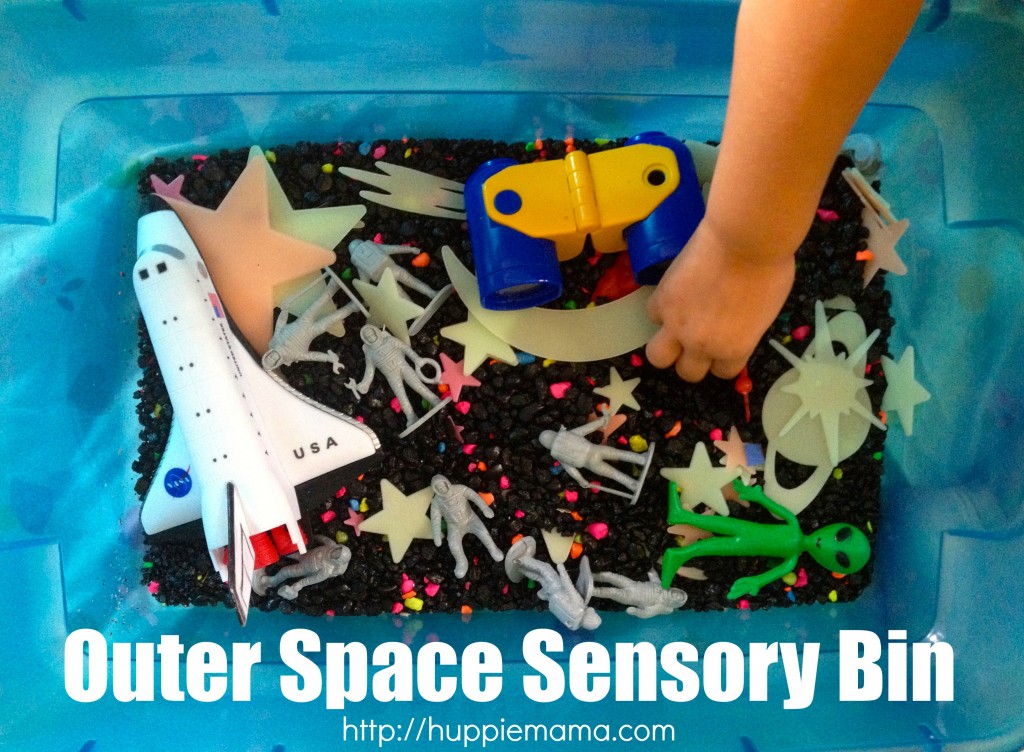 Of course, the kids loved it!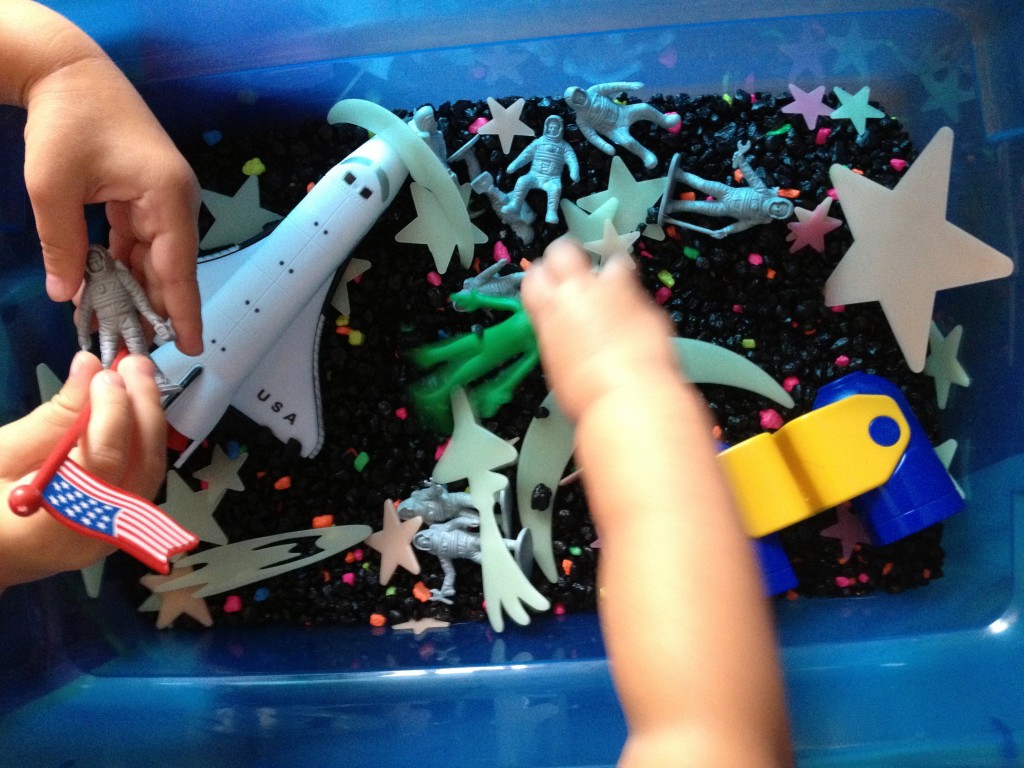 Here's Lydia with a sheet under her to catch the gravel.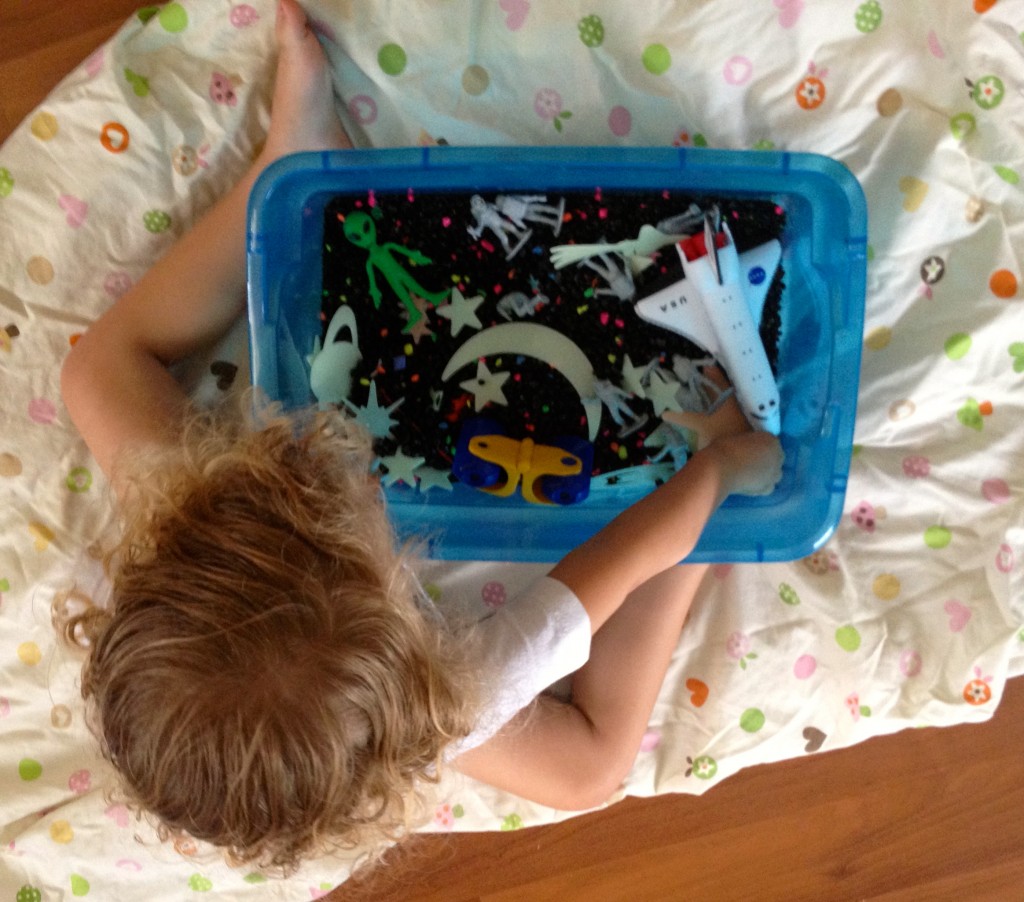 What a fun way to explore outer space – all in one sensory bin! And here's a cute alien project. Flatten out some play dough, add wiggly eyes, and you have a super-cool alien.