In partnership with Prego® and SpaghettiOs®. All opinions are my own.
Check out these quick & easy midweek meals you can prepare with 5 ingredients in just minutes!
Wow, it's been a crazy few months! One thing I've definitely realized as a mom and a teacher is that I need to do what I can to simplify my life when things get hectic as we head back to school. A little bit of planning up front can definitely make things easier, especially when it comes to meal planning. This week, I came up with a really quick and easy meal that can be made in just minutes with five simple ingredients. It takes less than 15 minutes, and it's a sausage pizzadilla made with Prego® Traditional Italian Sauce. What's a pizzadilla? It's a quesadilla filled with sauce, cheese and Italian sausage. And, when you are really in a bind, you can always pop open a can of SpaghettiOs®. Just heat and serve for a complete meal.
Find more midweek recipes with Campbell's® and Prego® products.
Quick & Easy Sausage Pizzadilla Ingredients:
4 large burrito-sized flour tortillas
2 cups of shredded mozzarella cheese
1 cup Prego® Traditional Italian Sauce
4 chicken Italian sausages
olive oil
Quick & Easy Sausage Pizzadilla Directions:
Step 1: What I like about using chicken Italian sausages is that they are precooked, so you just have to heat them through before assembling your pizzadilla. I heat them in a sauté pan with a drizzle of olive oil until they begin to brown on the outside, about 5 minutes. Remove from the pan and thinly slice.
Step 2: Place a large tortilla in a pan or griddle that is coated lightly with olive oil. Sprinkle 1/4 cup of mozzarella cheese on half the tortilla, add one sliced sausage, drizzle 1/4 cup Prego® Traditional Italian sauce and sprinkle another 1/4 cup mozzarella cheese over the top. Prego® Traditional Italian sauce is made with vibrant-red, vine-ripened tomatoes and savory Italian seasonings you can taste in every bite.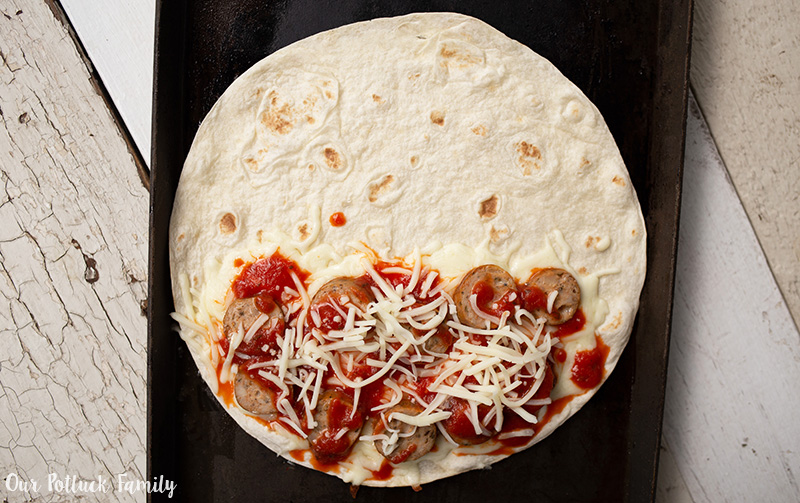 Step 3: Fold the empty half of the tortilla over the side with ingredients. Brown on one side, flip, brown on the other side. Cook until all of the ingredients are heated through and the cheese is melted. How simple was that? If your child is a sauce lover, add an extra side of Prego® Traditional Italian sauce for dipping. Makes 4 servings.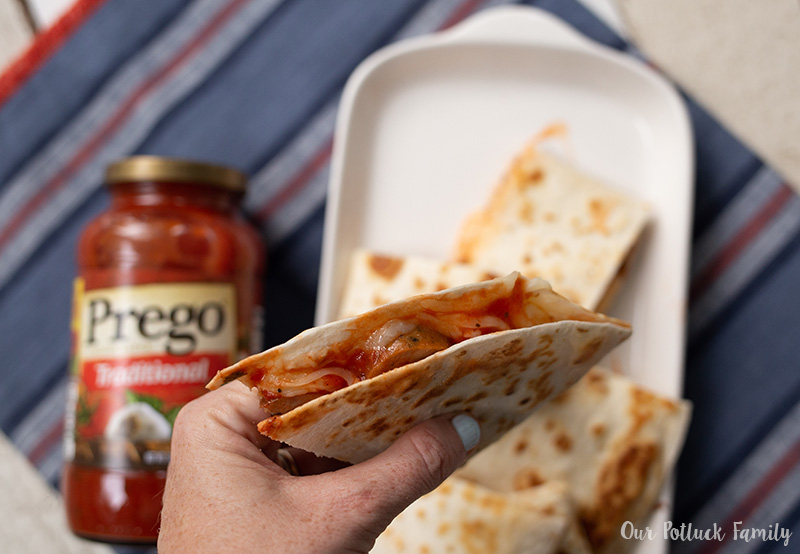 And when you're really in a pinch, you can quickly heat and serve Campbell's® SpaghettiOs®. This was definitely a quick meal my mom prepared for me as a child.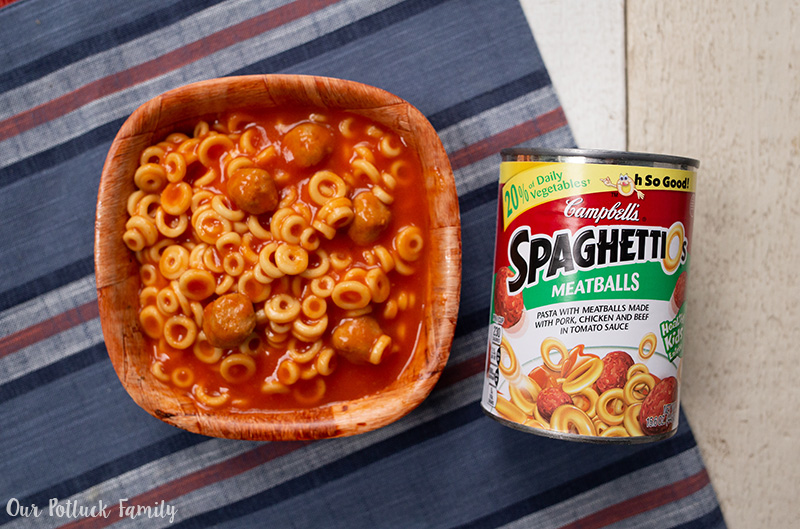 Head to Walmart or click here to purchase Prego® and SpaghettiOs® products to prepare quick and easy midweek meals for your family. Purchase in store or order online for either pick-up or delivery. Super convenient options to make your back-to-school transition an easy one!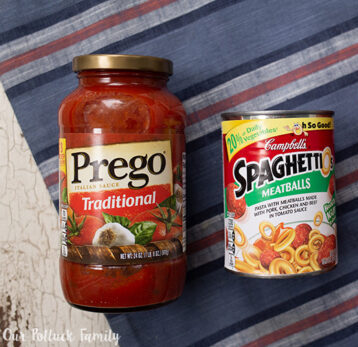 Looking to make some super-simple midweek meals?
Pin the Quick & Easy Prego Pizzadilla image below.