Everyone has old jigsaw puzzles with missing pieces…right? Well, if you do, here's a fun craft your children can do with old puzzle pieces. I like crafts that children of all ages can make, either with some support or independently. Bryce (2) needed a little help with the glue while Lydia (4) was able to complete the craft independently. The kids made this project at a local art class they take.
Puzzle Piece Fall Tree Craft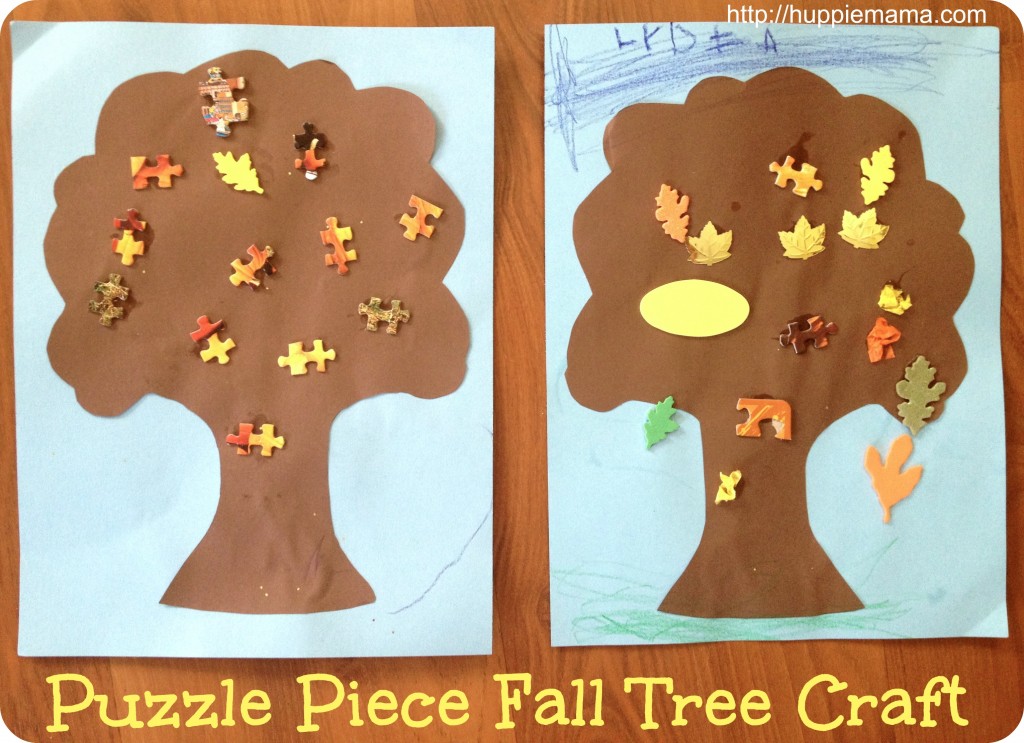 Materials:
blue construction paper
brown construction paper
puzzle pieces
crayons
glue
scissors
foam and/or foil leaves
Directions:
Cut out a fall tree from the brown construction paper and glue it to the blue construction paper.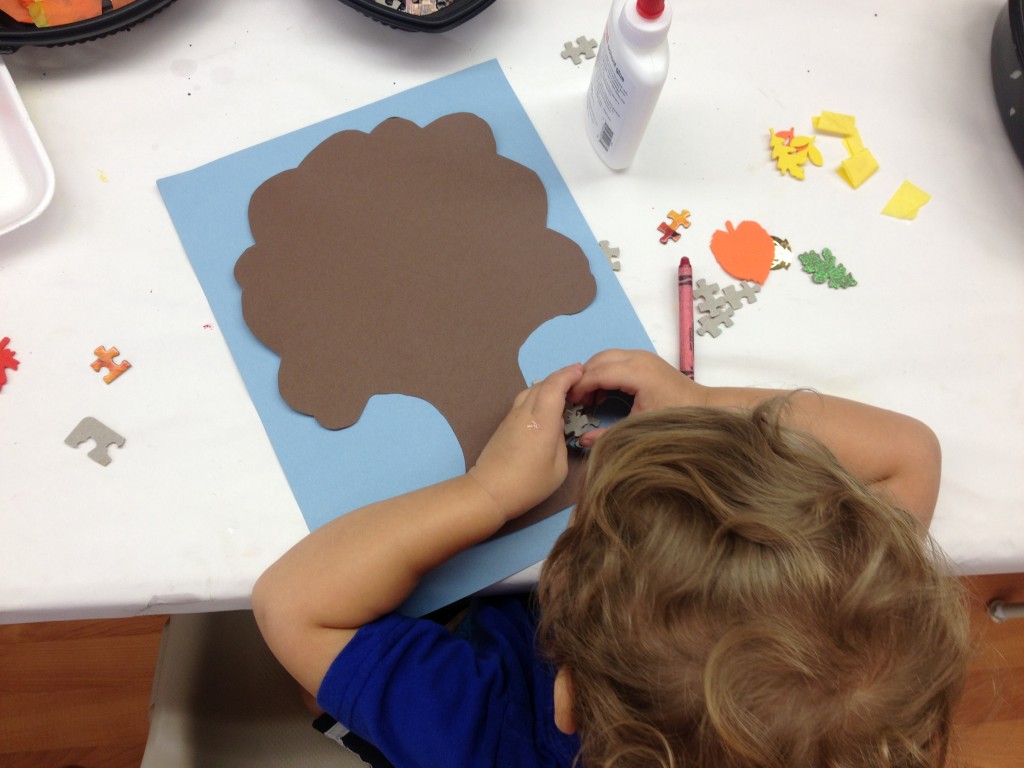 Glue puzzle pieces to the fall tree. For Bryce, I put the glue on the tree and he placed the puzzle pieces on the glue.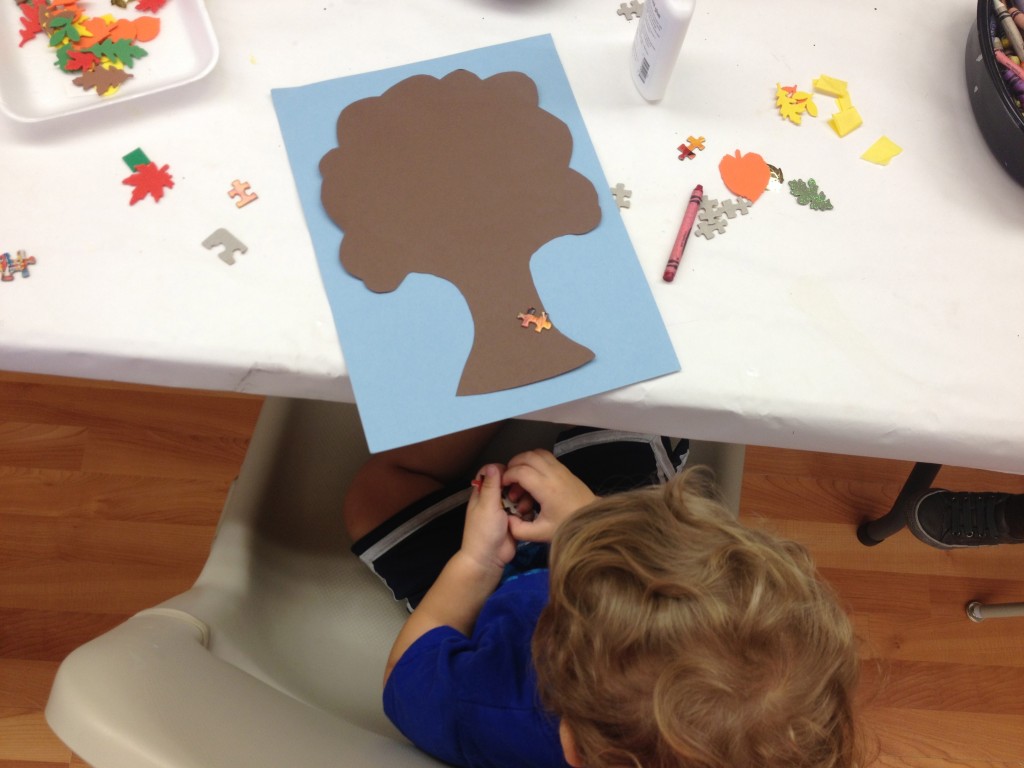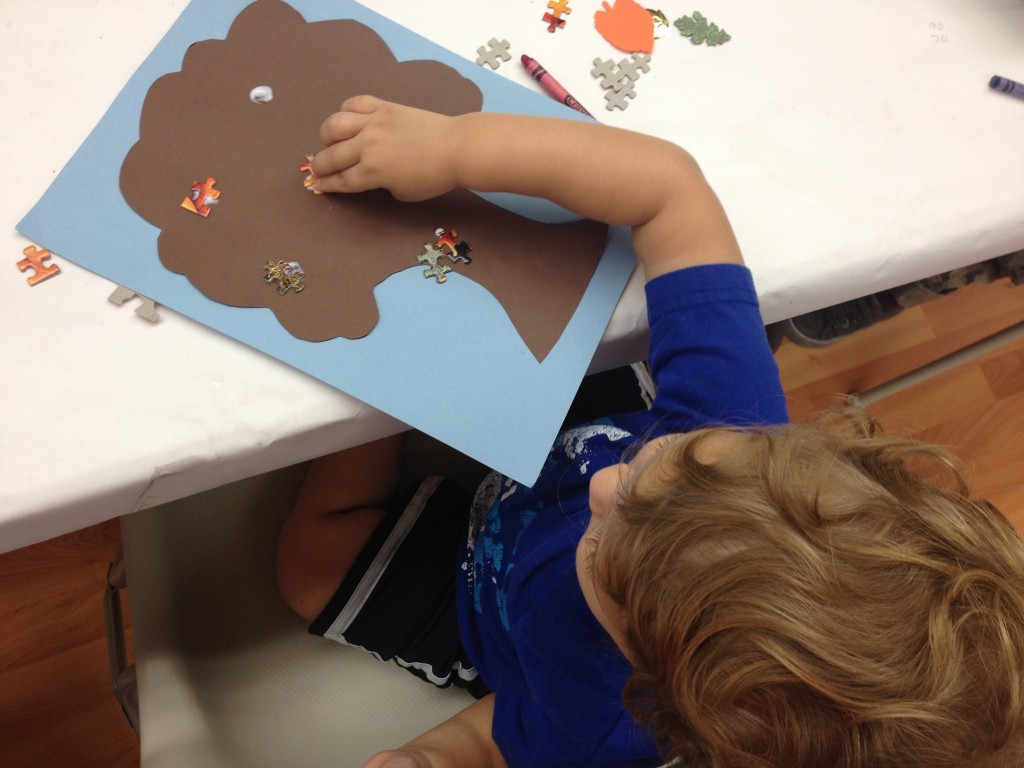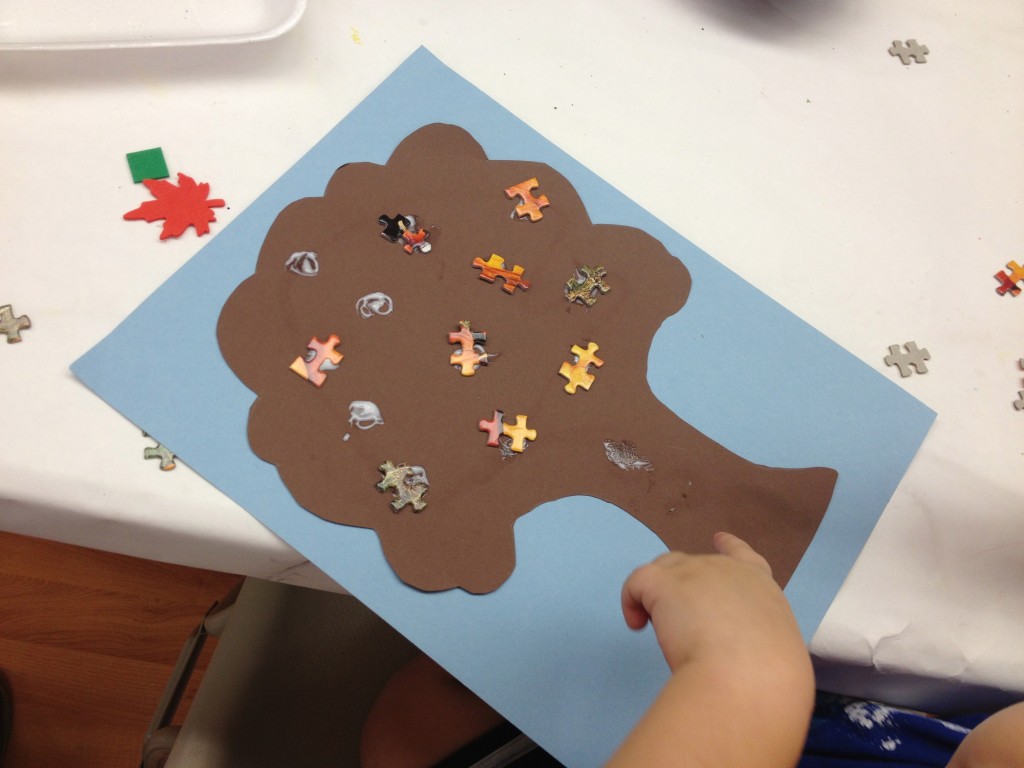 Add embellishments like foam and foil leaves. Color with crayons to draw a sky and grass.