This is the oldest Halloween photo I have of myself, and it was from 1983 (I believe). I'm dressed as Cheer Bear from the Care Bears!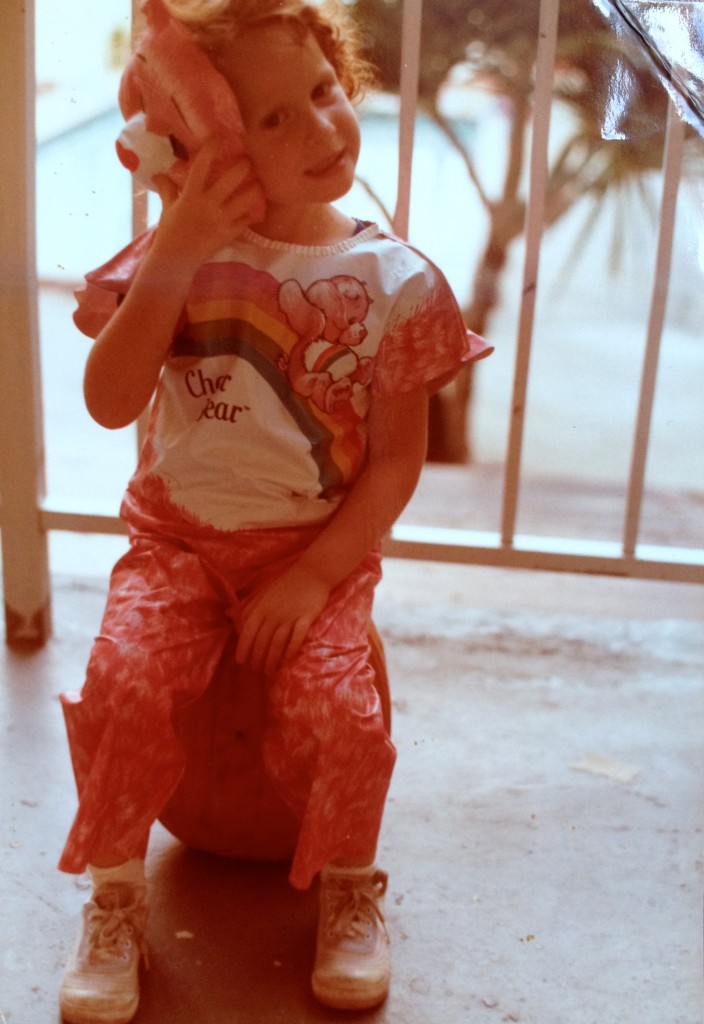 My sister wanted to dress up as a cat for Halloween…three times over.

I *think* my husband Richard is supposed to be a pirate here in 1986. Not sure what the leopard print is all about, but his grandmother used to sew all his costumes.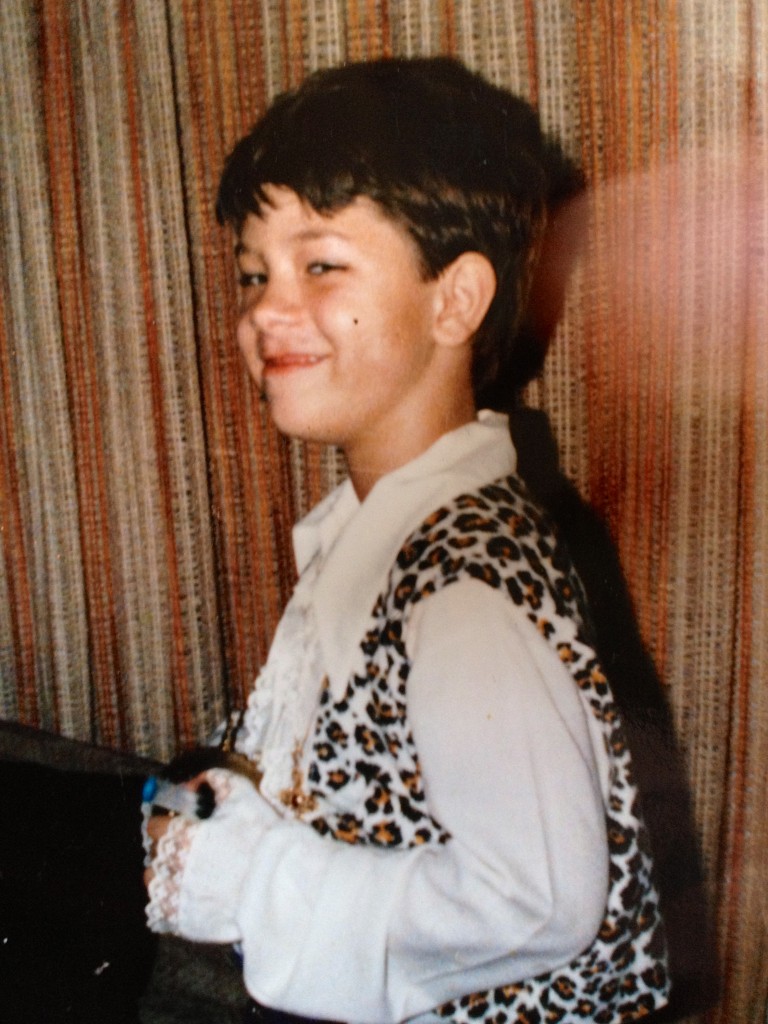 Halloween 1990, there was a big encephalitis mosquito scare, and parents were warned not to allow their children to trick-or-treat, so my mom hosted a party at my house. We dressed up, bobbed for apples, ate lots of spooky treats, and touched all kinds of squishy, slimy things. It was so much fun!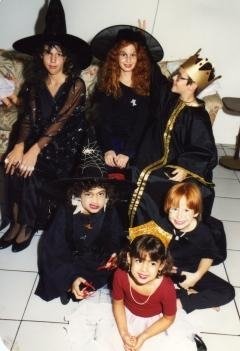 Richard and I dressed as a devil & angel for Halloween 2004.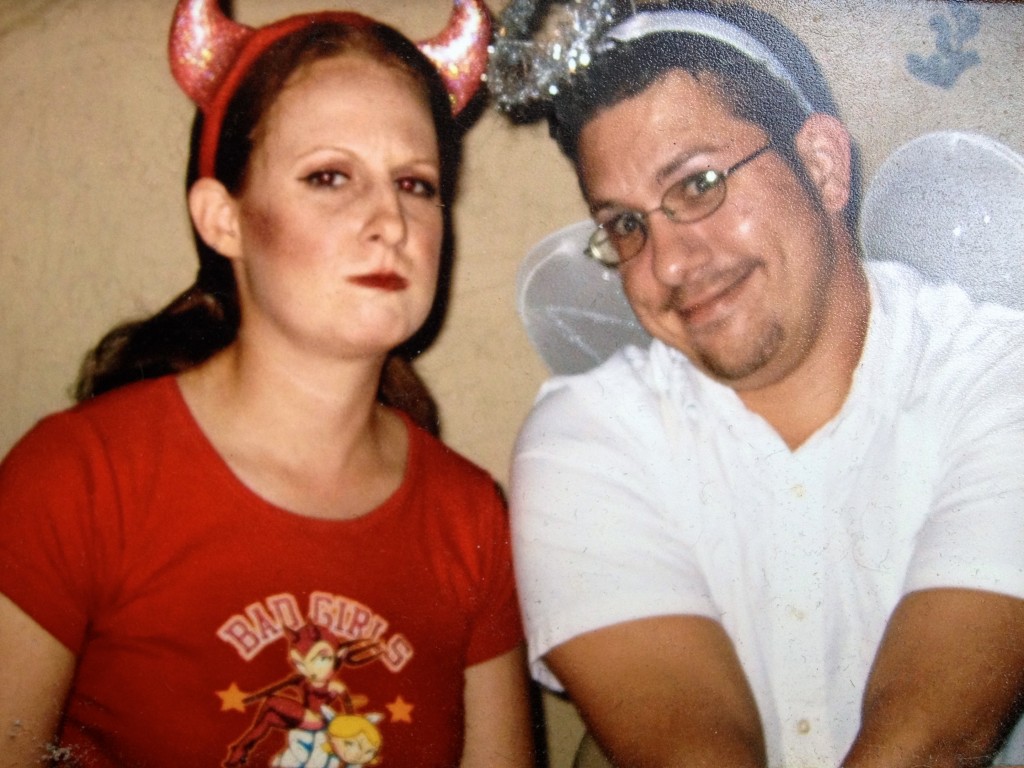 And here are my kiddos, each Halloween since Lydia was born.