This shop has been compensated by Collective Bias, Inc. and its advertiser. All opinions are mine alone. #GoldfishMix #Walmart #CollectiveBias
One of my daily struggles is making balanced meals that my whole family will enjoy. My husband has specific dietary needs, the children each have foods they love and foods they dislike, I have my personal preferences, and my time is fairly limited. One thing everyone loves is fish! The great thing about fish is that it makes a delicious, healthier entree. There are also so many ways to prepare it, we can try a new variation each week. For this week's kid-friendly recipe: Pretzel-Crusted Fish Sticks. This recipe is easy to make, and unlike most fish sticks, they are baked! My secret to making this recipe super kid-approved? The crust is made with Goldfish® pretzels. Paired with homemade tartar sauce, and this recipe is awesome. For those who are in a gluten-free diet, you my use a Gluten Free Soft Pretzel Baking Mix instead.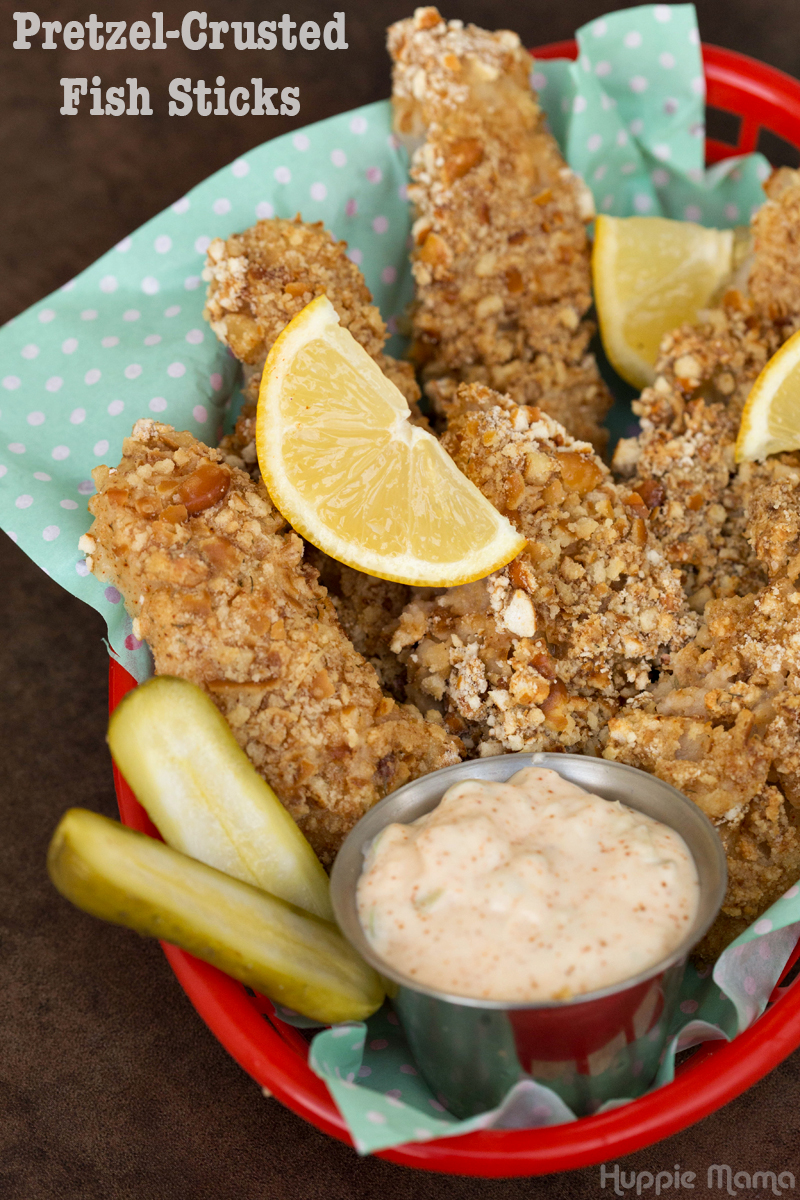 Fish Stick Ingredients:
1 pound wild-caught cod or similar white fish
1 egg
1/2 cup flour
1/2 cup crushed Goldfish pretzels
2 T melted butter
Optional: Dried dill, garlic powder, paprika, or other seasoning
Tartar Sauce Ingredients:
1/2 cup mayonnaise
1 scallion
1 T chopped dill pickle
1 T lemon juice
1/4 t smoked paprika
Directions:
Preheat your oven to 375 degrees F. Begin by crushing your Goldfish crackers. Now, I chose to use the pretzel variety, but you can switch up the flavors by using different varieties of Goldfish crackers. You can even mix two varieties together to create a unique flavor combination!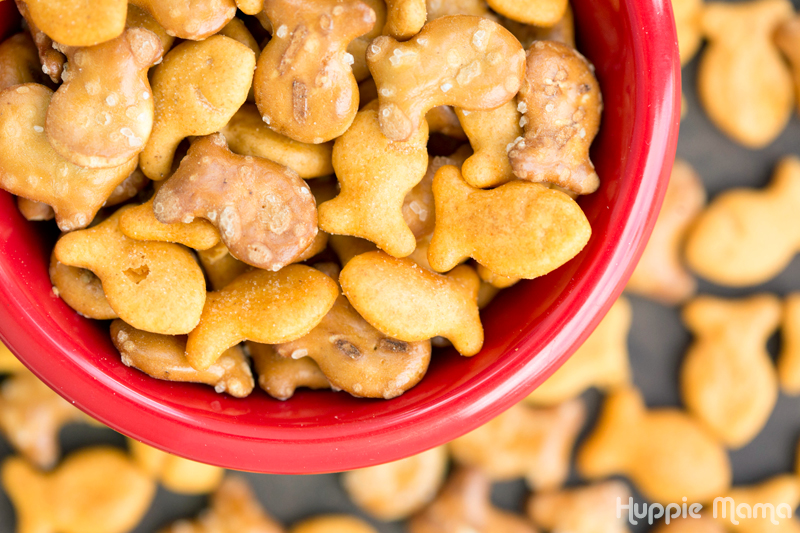 Cut your fish into even pieces that are about 1.5″ wide each. I find that it's better to keep your fish sticks larger so that they do not flake apart. Now, you can use plain flour, but I decided instead to season my flour with 1 teaspoon of garlic powder, 1/2 teaspoon dried dill, and 1/2 teaspoon smoked paprika. If you have never tried smoked paprika, it's like bacon for vegetarians. It gives your food a delicious smoky flavor but doesn't add any heat, so it is very kid-friendly.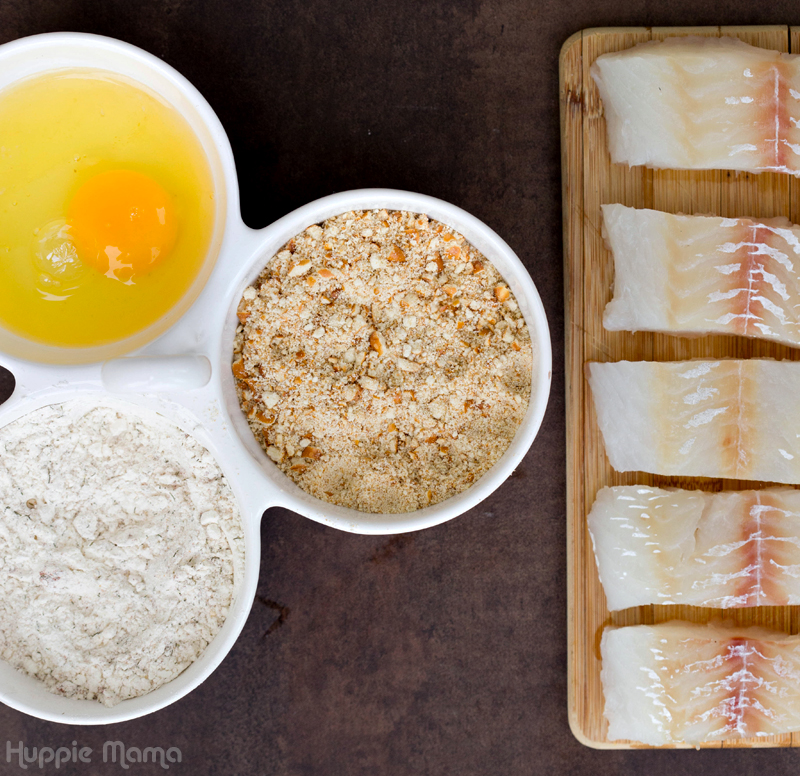 Coat your fish in the flour first, then dip it in the egg, then coat in the crushed pretzel crumbs. Place pretzel-coated fish on a rack set inside a baking sheet. This allows the fish sticks to cook all around. Drizzle with the melted butter and place in the oven for about 20 minutes (more or less depending upon the thickness of your fish. My fish was about 1-inch thick.)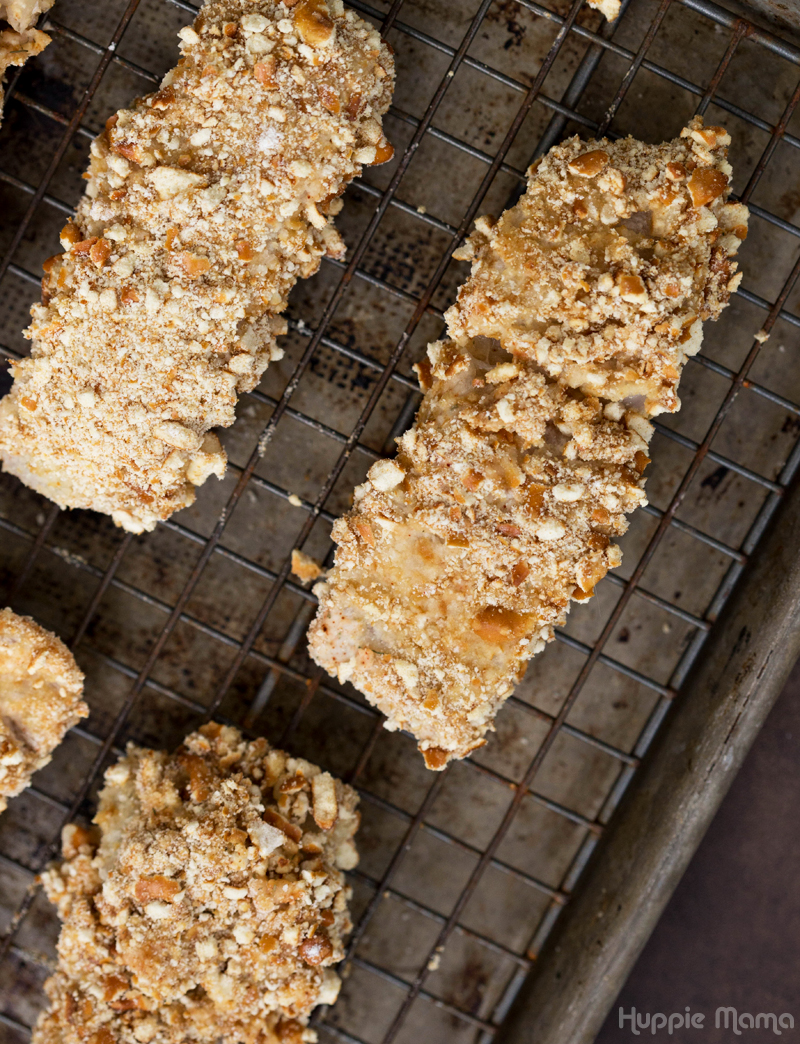 While baking, prepare your tartar sauce. Combine the lemon juice, chopped dill pickle, finely-sliced scallion, smoked paprika, and mayonnaise in a small bowl. This dip is great with any seafood, like shrimp, crab cakes, and of course, pretzel-coated fish sticks!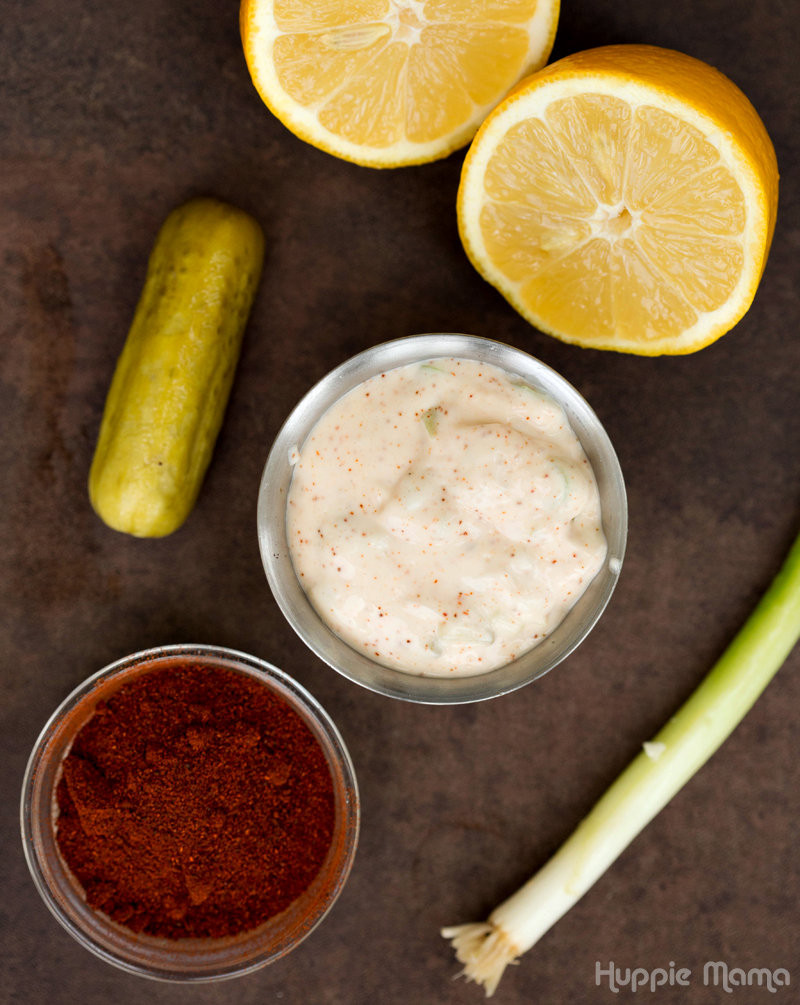 I served my Pretzel-Crusted Fish Sticks restaurant-style in a basket lined with paper, with several slices of lemon, a sliced pickle, and the homemade tartar sauce. The kids, especially my 6-year old daughter Lydia, really enjoyed them. She proudly cleaned her plate!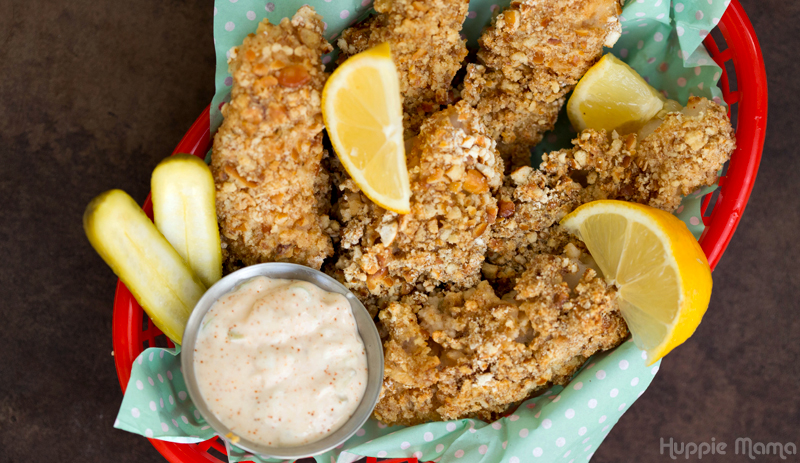 Goldfish crackers make a good snack for after school or lunch boxes, but they are also a great way to jazz up some of your kids' favorite recipes. And if your children do not like fish, try making chicken fingers with Goldfish crackers. So many tasty options!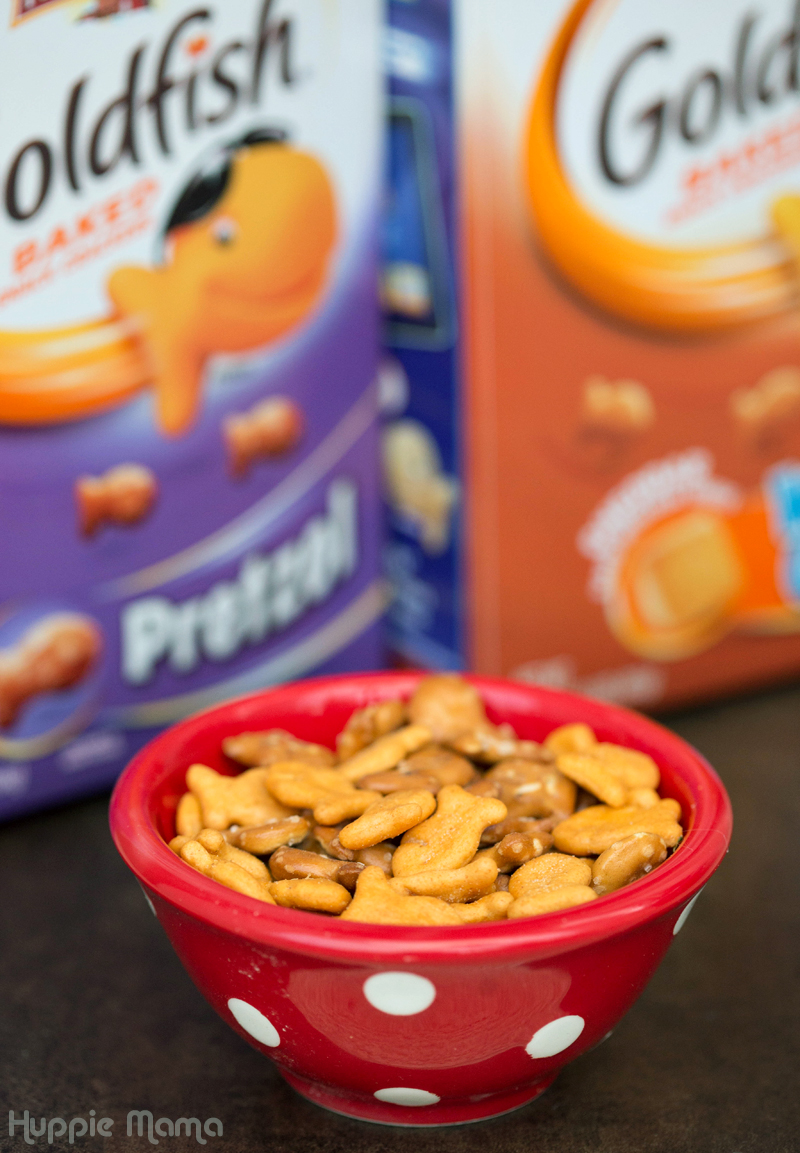 Head to Walmart to purchase the 30-ounce boxes of Goldfish crackers at the Rollback price. I found the crackers on the bottom shelf in the snack section.
What can you make with Goldfish crackers?