This #KeepSpringBubbly shop has been compensated by #CollectiveBias, Inc. and its advertiser. All opinions are mine alone.
If you've read our crazy relationship story, you will see that things started out pretty unconventionally from the beginning. I'm not sure people really thought we would last, but you know what? In just a few weeks, we're celebrating our 10-year wedding anniversary! Whenever people discuss elaborate wedding plans that are stressing them out, I realize I should just keep my mouth shut. But I can't. Why? Because our entire wedding was planned in one day. And other than working out the exact details and making our own invitations, I would probably say we planned our wedding in about 15 minutes (and for under $1,000). Here's how you can plan a wedding in no time at all:
In just minutes, everything was set for the big day! Outfits were easy to pick out, too. I headed to the mall and got a white strapless sundress and white beaded flip-flops. For Richard, we picked out a long-sleeve white shirt and khakis. Our groomsmen wore light blue polos and khakis, and the bridesmaids had on tank tops and floral skirts. Flip-flops for all of them, too. Our photographs and video were taken by friends and family members. To really celebrate, we drove down to Key West that night and hung out at our favorite club down there. Good times.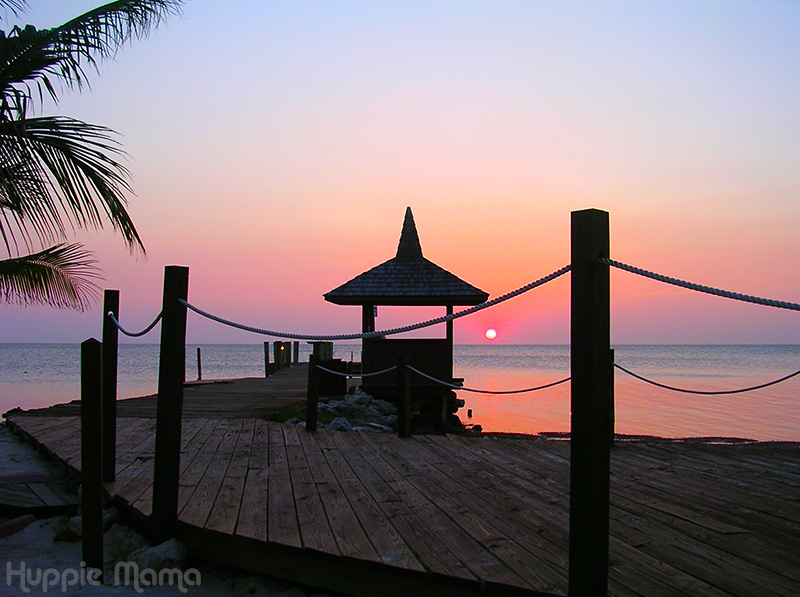 I had a crazy realization the other day. In almost 1,150 blog posts, I have never once shared a cocktail recipe. It is time to change this…promptly! So when I think of spring, I think about the great time we had at our wedding and celebrating our anniversary. I think about the sound of the waves, the scent of the ocean breeze, and the beauty of the perfect sunset. Inspired by that beauty, I created this Triple Berry Ginger Mojito.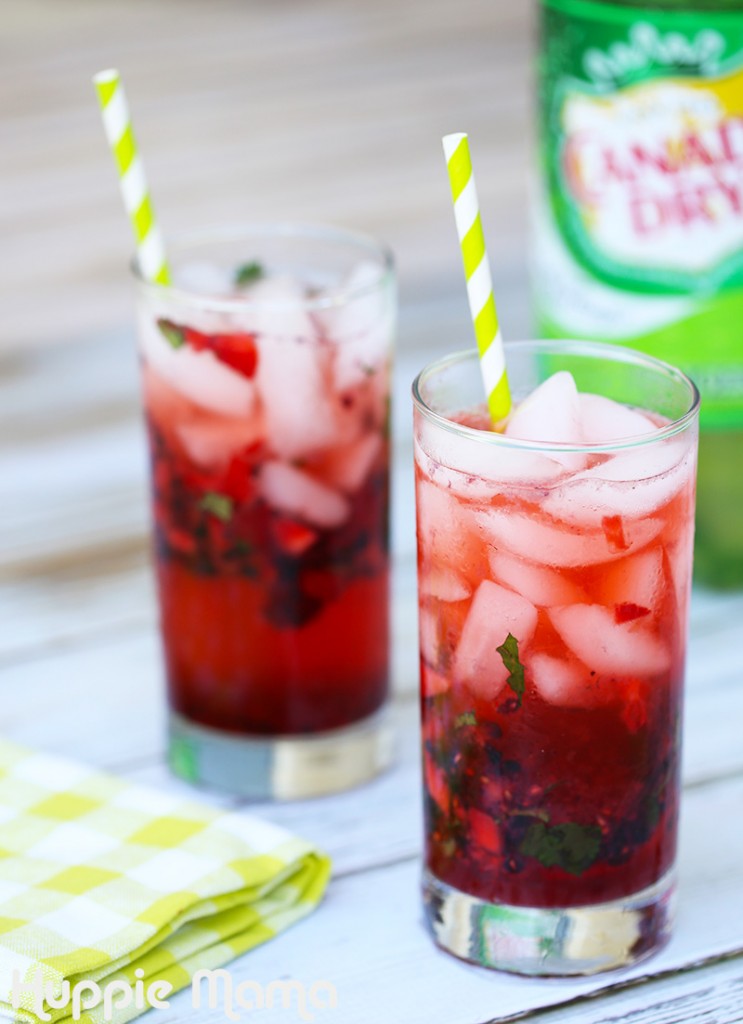 Ingredients:
1/4 cup fresh raspberries, blackberries, strawberries
1/4 of a lime
3 leaves fresh mint
1/2 t freshly grated ginger root
1 T sugar
1 T water
2 ounces white rum
1 cup ice
Directions:
Begin by gathering your ingredients. You can use whatever combination of berries that you want. Cut them finely so that they will easily combine with the other ingredients.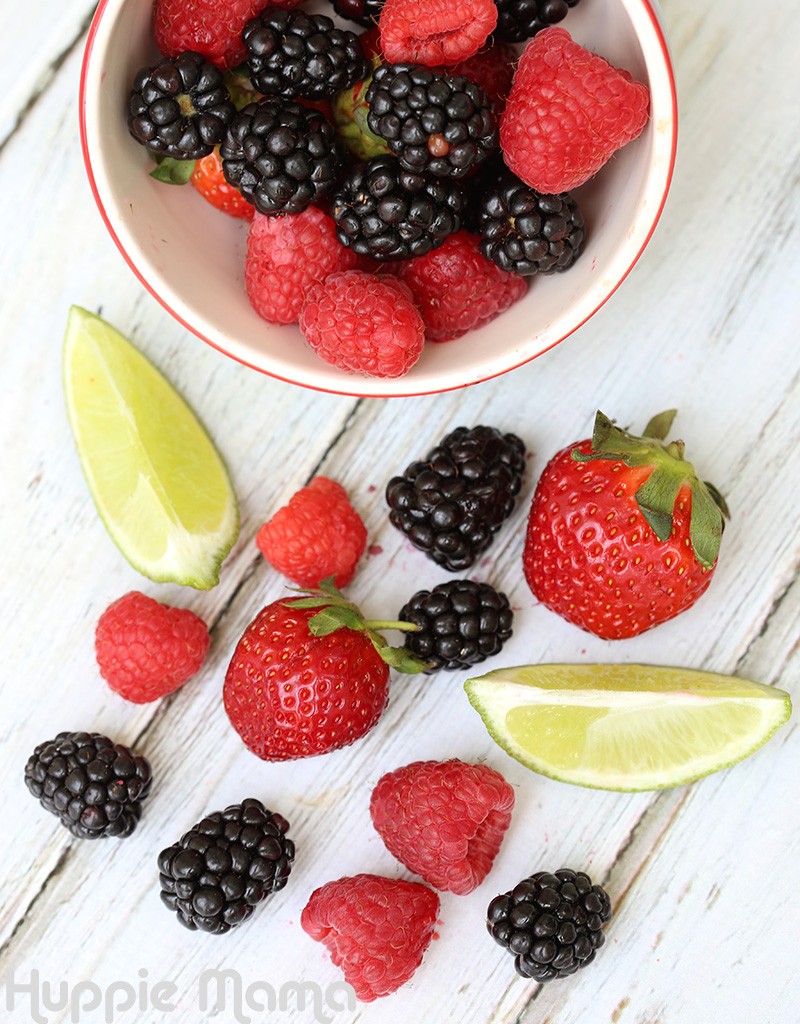 Place the chopped berries, a chiffonade (ribbons) of fresh mint, freshly-grated ginger, a squeeze of lime juice, and 2 tablespoons of simple syrup at the bottom of a tall glass. Simple syrup can be made by simmering equal parts water and sugar in a saucepan until the sugar has completely dissolved. Muddle the ingredients by smashing them all together at the bottom of the glass. This can easily be done with a wooden spoon.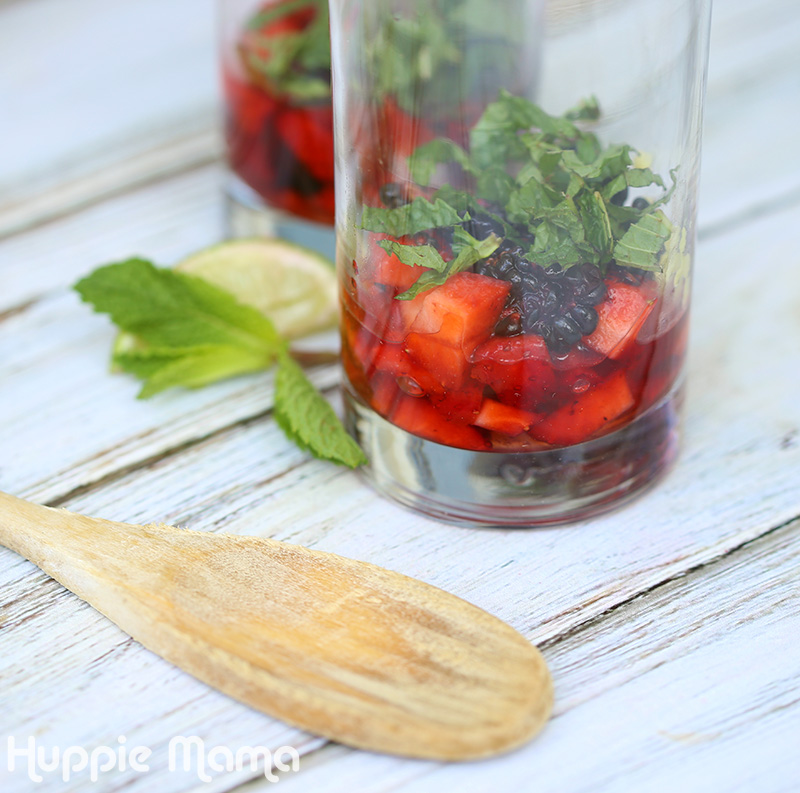 Add the two ounces of white rum, followed by 1 cup of ice. Top the drink off by filling it with Canada Dry Ginger Ale® to the top. The drink is now ready to serve! You can easily make a child-friendly version by omitting the rum.
Canada Dry Ginger Ale® can be purchased at your local Walmart down the beverage aisle. It is available in several flavors, including Original and Blackberry. You can find more great Canada Dry Ginger Ale® recipe ideas on the Canada Dry Ginger Ale® social hub, where you can also enter to win a Canada Dry spring party pack and Walmart gift card.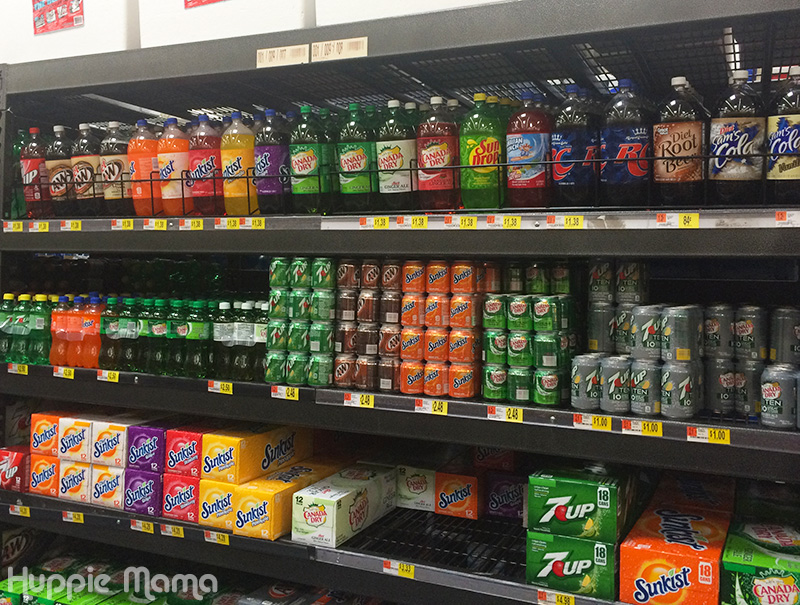 Did you serve a signature cocktail at your wedding? Or is there a drink that reminds you have your special day? Share it!