For Lydia's birthday photos, I decided to sew her a cute pink rocker girl outfit. This isn't a true tutorial, but more of a step-by-step overview of how to create a similar look.
I began by selecting four different fabrics that I thought coordinated well. I bought about 1/4 yard of each.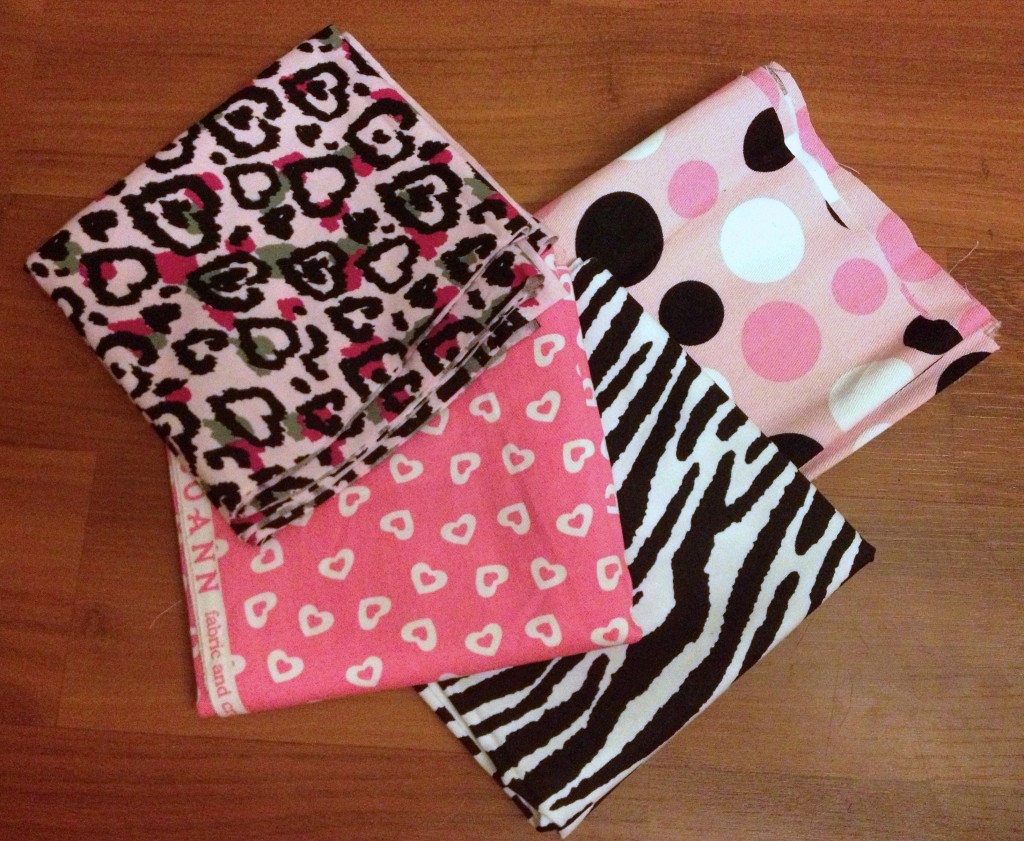 I also bought 1/2 yard of a fabric to use as the base.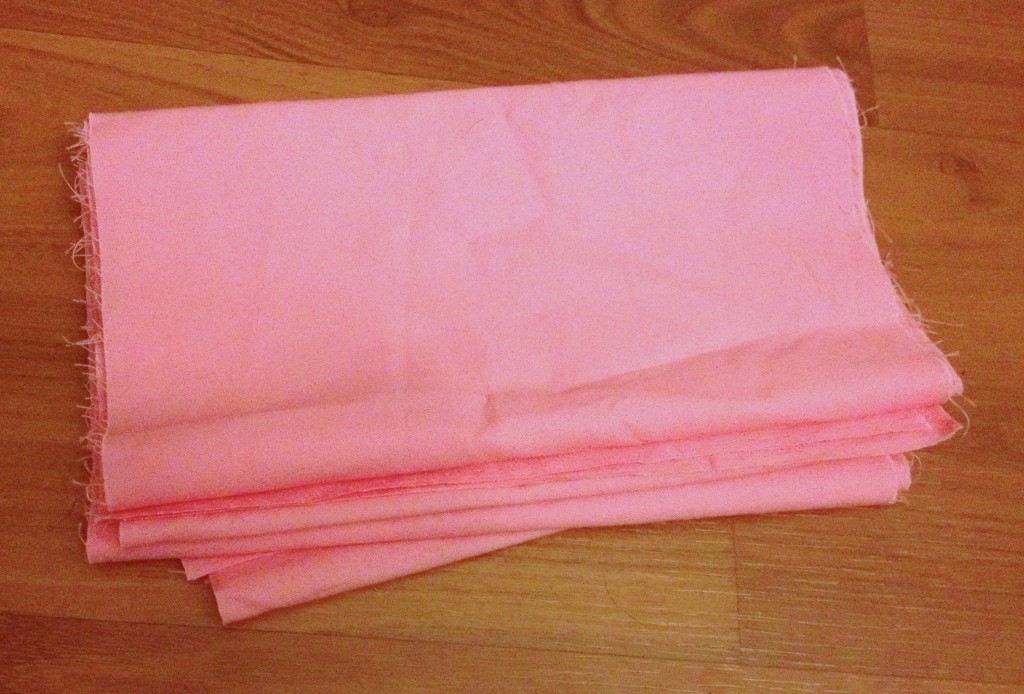 I cut the fabric into two 3″ wide strips each.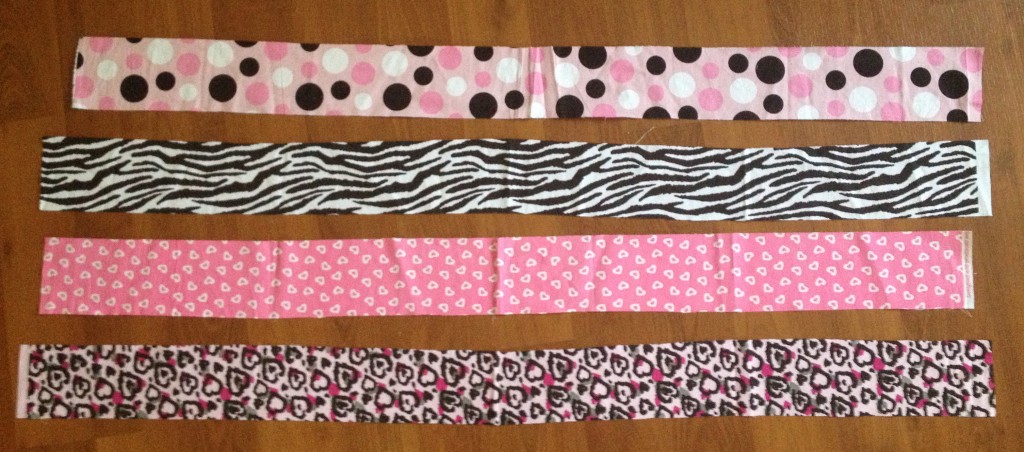 I sewed a basting stitch along the top of each strip. This allows me to cinch the fabric together to make ruffles. Then I sewed each strip to the fabric, spaced out about an inch. The spacing and length of the skirt itself will depend on the size of the individual receiving this skirt.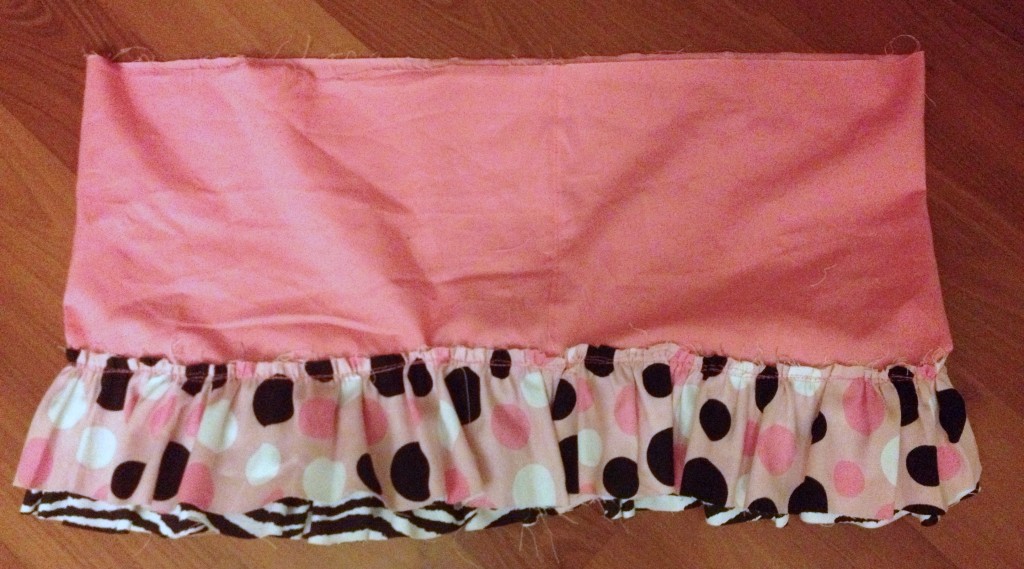 I added LOTS of layers to make a very full skirt. If I were to re-do this, I'd probably do fewer layers, as it was quite bulky, but I think it's really cute like this, too. I like the unfinished edge along the bottom of each ruffle. I think it gives it that rocker feel!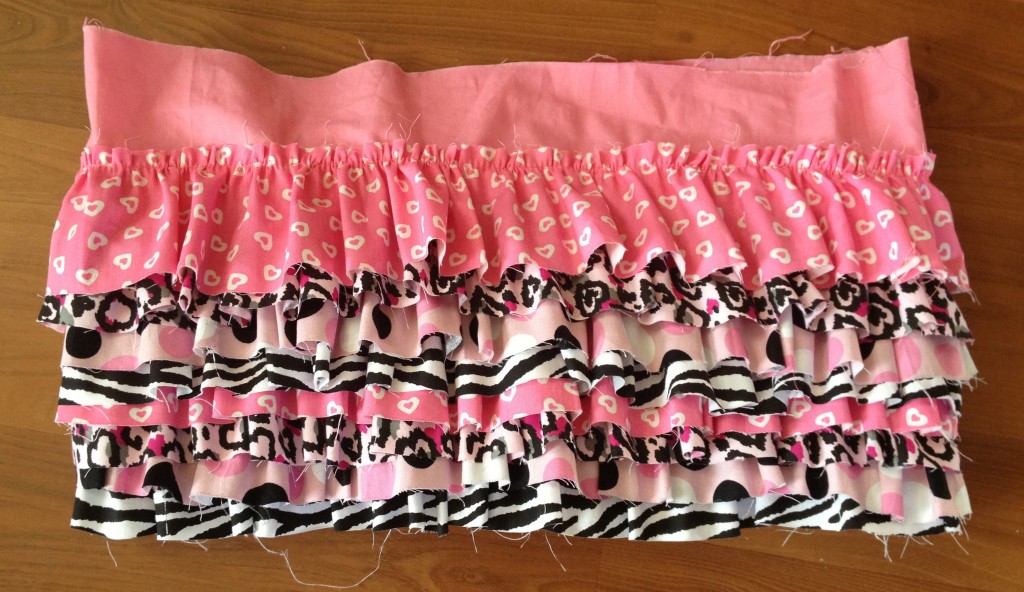 Lastly, I had to add in the elastic along the top by folding it down. I actually left a little raw edge doing that as well.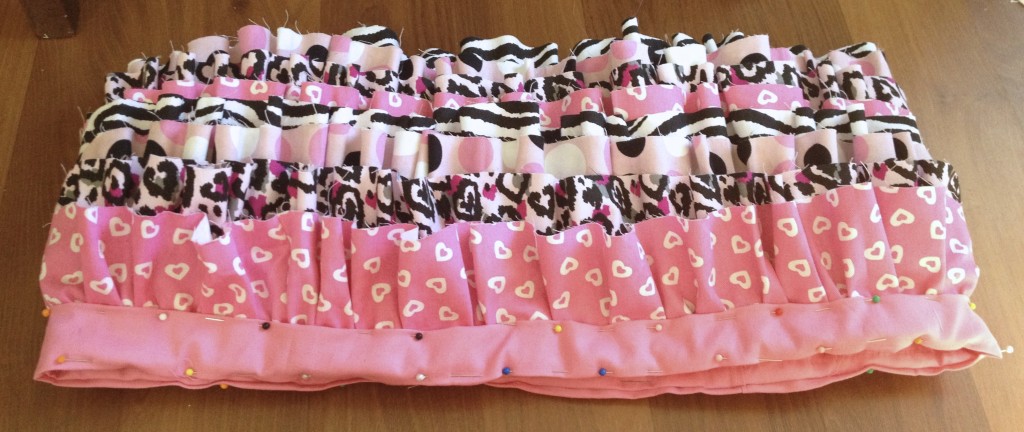 I paired the skirt with a rockin' graphic tee from The Children's Place. I used some leftover fabric to make a flower hair clip using this tutorial from Prudent Baby. Here's the complete look!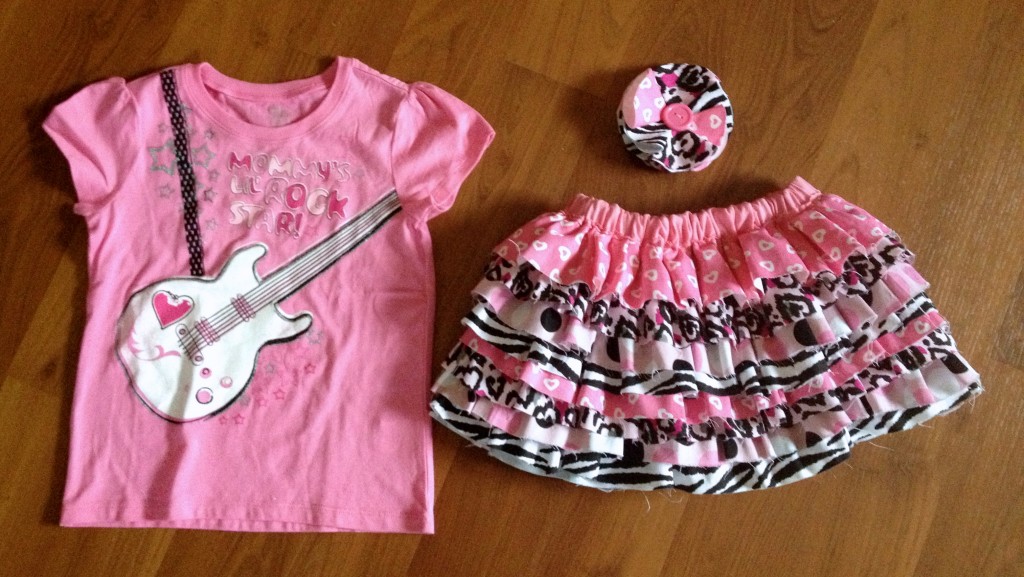 I paired it with these shoes I found on sale at Target.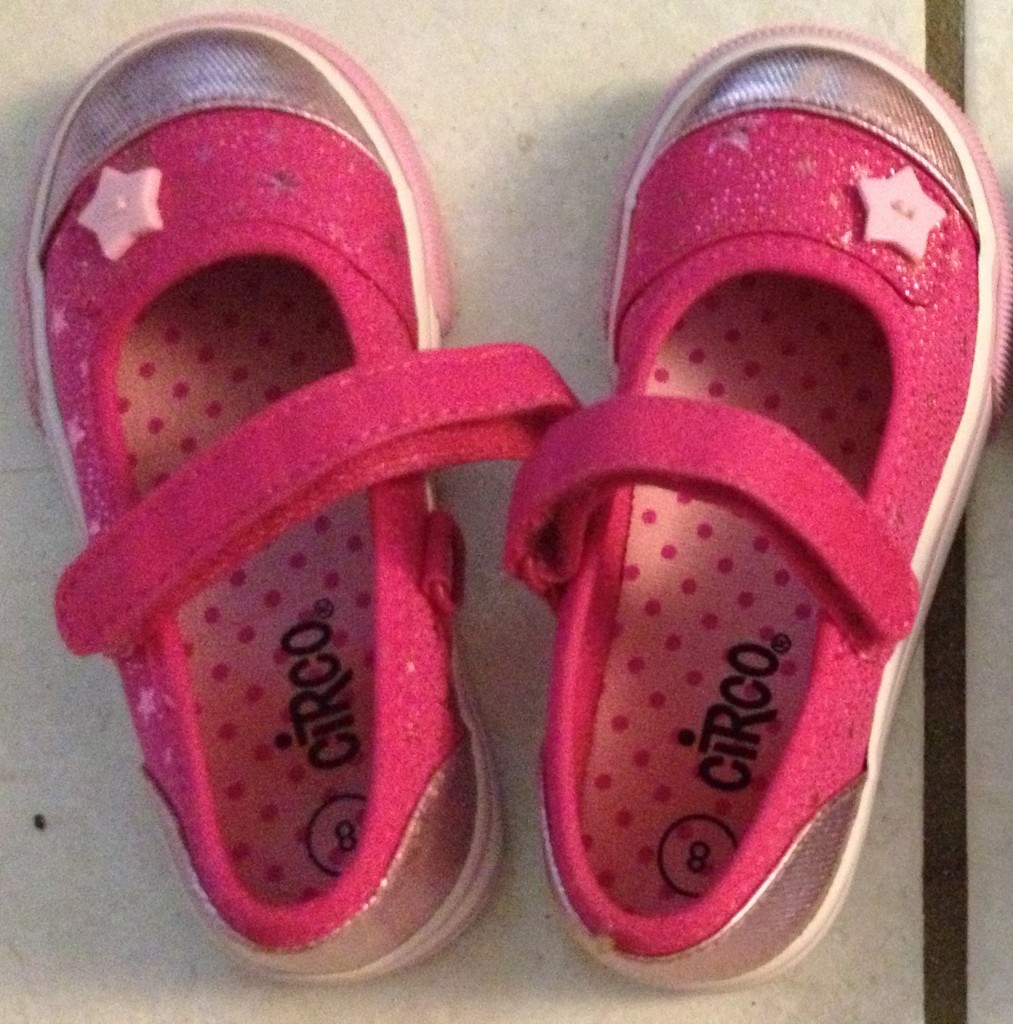 Unfortunately, I didn't get a good head-to-toe picture, so I will need to put her back in it to get a good one, but here's one of Lydia and Bryce hugging where you can see most of the outfit.