This Paper Plate Penguin craft is perfect for preschoolers!
This month, our homeschool theme is zoo animals. To kick off this theme, we made Paper Plate Penguins. I really enjoy coming up with new paper plate crafts — How cute (and simple) are these?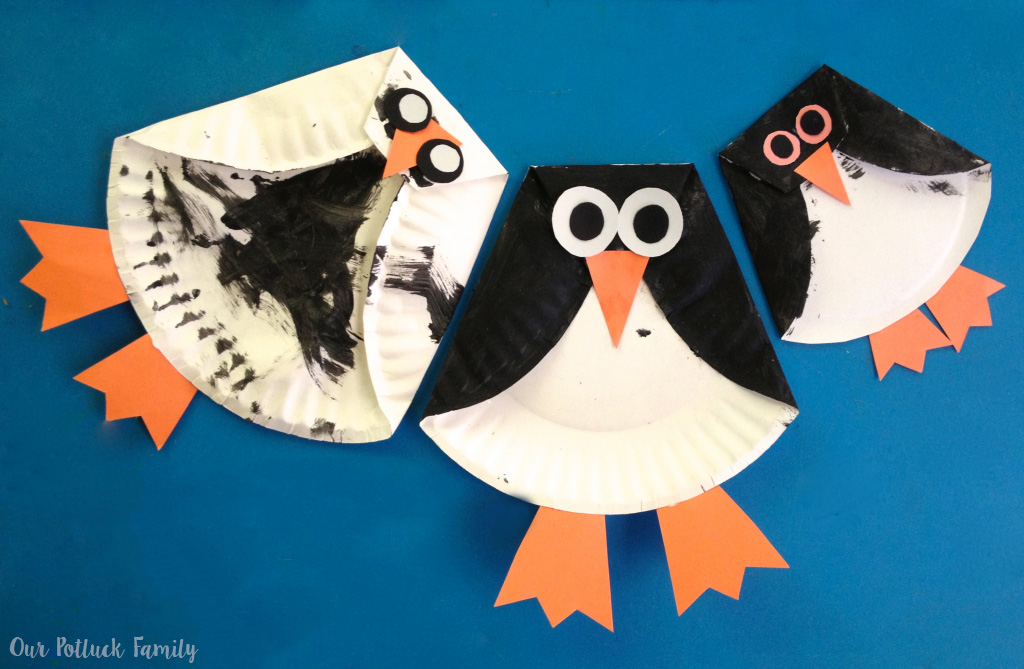 Paper Plate Penguin Materials:
Paper plate
Black craft paint
Paintbrush
Glue
Scraps of paper (orange, black, white)
Paper Plate Penguin Directions:
Begin by folding in the sides of the paper plate and folding down the top. Glue in place.
Paint the folded in/down portions of the plate black and allow to dry.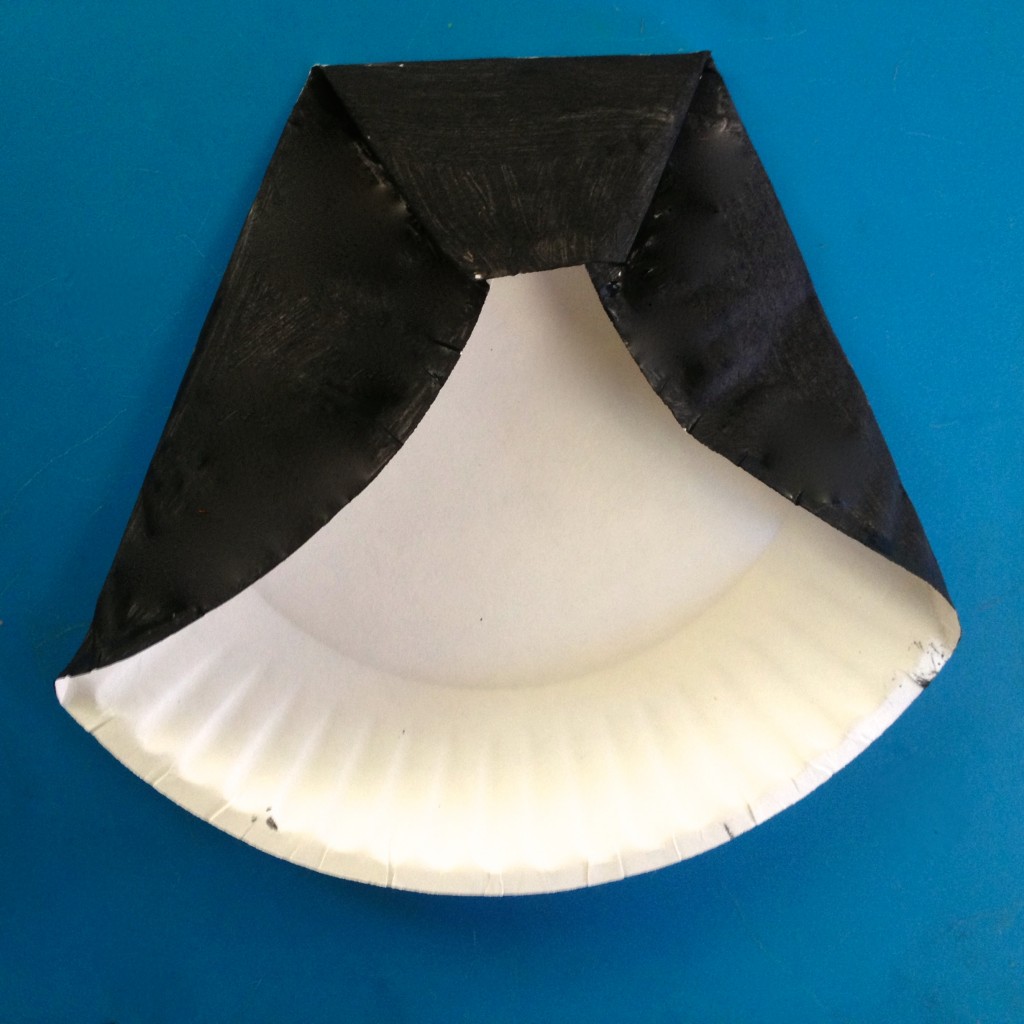 Cut a beak and feet from scraps of orange paper. Glue those in place.
Cut eyes from scraps of black and white paper. Glue those in place.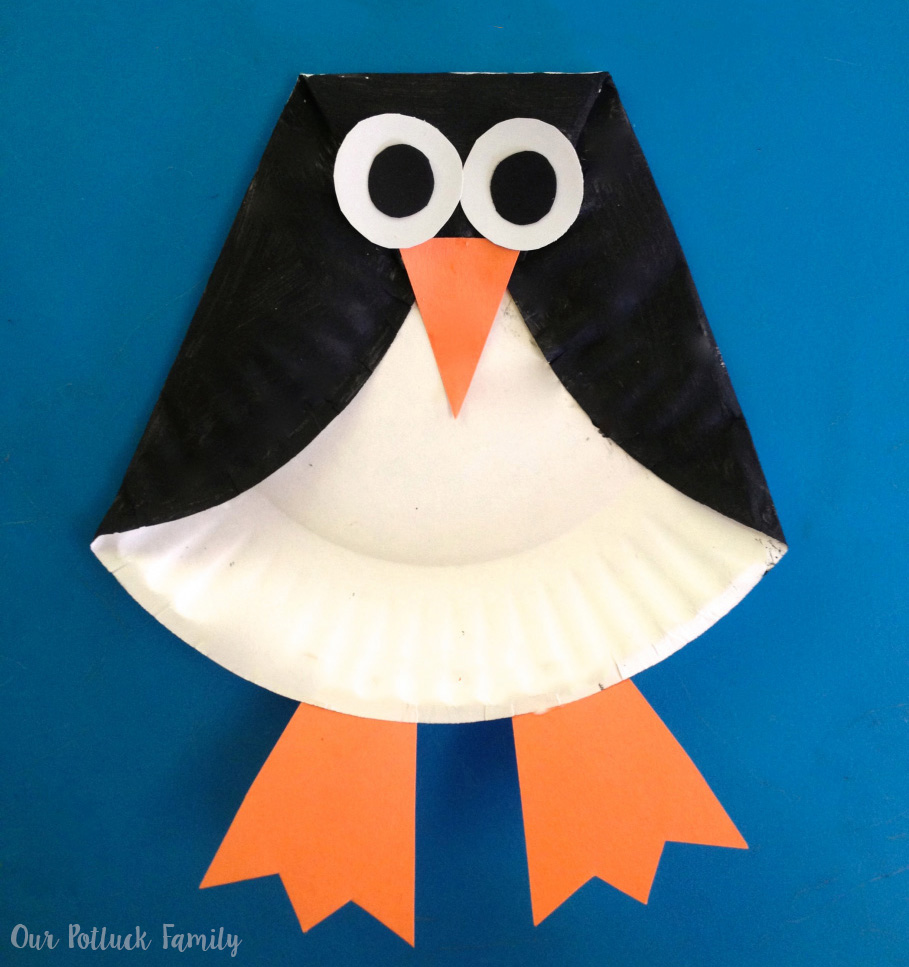 The penguin on the left was made by my son Bryce (age 2), the middle is mine, and the penguin on the right was made by my daughter Lydia (age 4). Lydia wanted a baby penguin with pink eyes – such a girl!