This is a compensated post for Seminole Pride™ Noble® juice. The opinions expressed are honest.
This past summer, my sister-in-law introduced me to Seminole Pride™ Noble® juice. I was so excited to learn about the company's unique varieties, locally-grown fruit, and environmentally-friendly practices. When you purchase most fruit juices, they taste sugary and artificial. What I like about these juices is that they taste like the actual citrus fruit, a combination of sweet and tart. Each juice has a unique flavor, yet you can tell they are all made with pure, quality ingredients – free of GMOs and added sugar.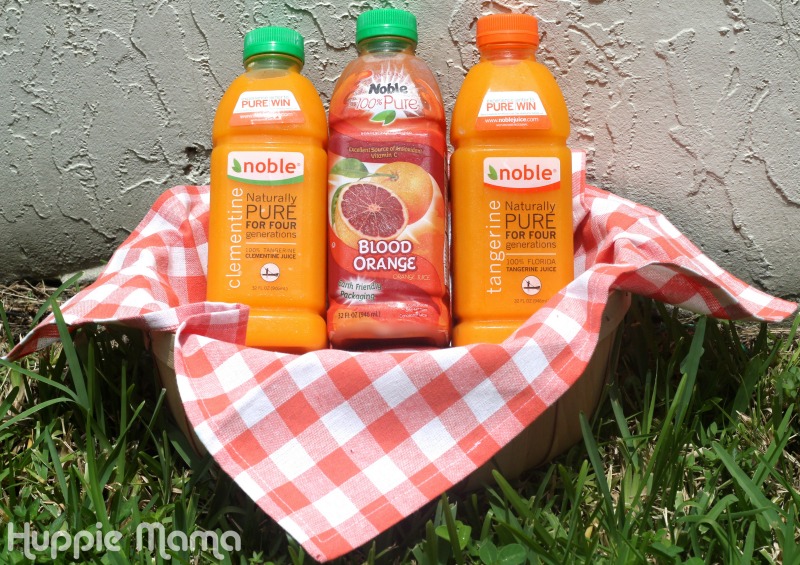 I was inspired by the complex flavor of the Blood Orange Juice to create some game day food: Baked Orange Honey Chicken Wings. This glaze should be bottled and sold. It is incredible! It's the perfect mix of sweet and salty, pulling from Asian flavors, like soy, sesame, and ginger. The glaze cold also be used for pork chops, chicken breasts, or steak. I bet it would be delicious on green beans, too!
Baked Orange Honey Chicken Wings
Author:
Cook time:
Total time:
Serves:
4 appetizer portions
Ingredients
Ingredients:
2 pounds chicken wings
1 cup Seminole Pride Noble Blood Orange Juice
1/4 cup soy sauce
2 T honey
1 t grated fresh ginger
1 t sesame oil
2 cloves garlic, crushed
Instructions
Preheat oven to 375 degrees. Combine blood orange juice, soy sauce, honey, ginger, sesame oil, and garlic. Pour half the mixture in a sauce pan and place on low heat to reduce to about half. I allowed it to simmer the duration of the wing cooking time. Pour the other half of the mixture into a bowl. Toss the wings with the mixture in the bowl.
Place the wings on a cooling rack set inside a cookie sheet and into the oven. This allow for even cooking. Bake the wings for 20 minutes, flip the wings over, and bake for an additional 15 minutes.
Brush the glaze on to the cooked wings. Feel free to also place some of the glaze in a small bowl on the side to dip your wings.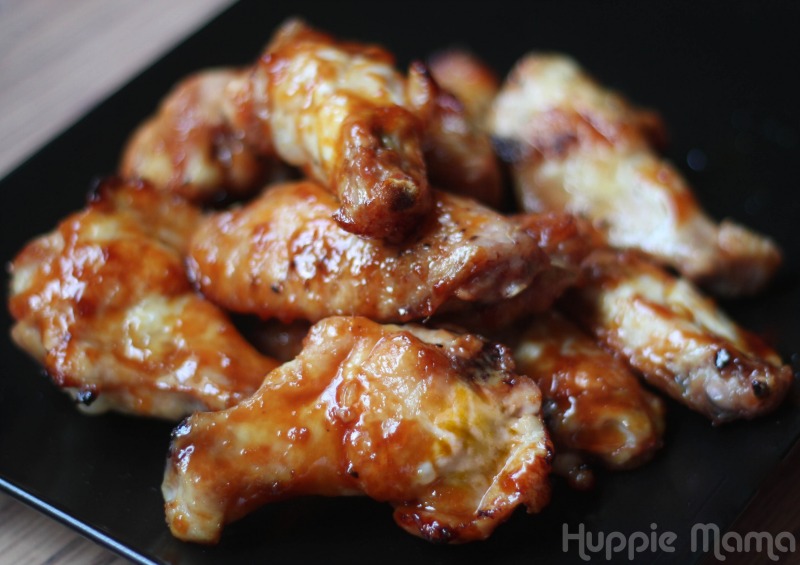 Central to the beliefs of the Seminole Tribe of Florida is their commitment to protecting, conserving, and treasuring the land, air, and water through sustainable farming practices. The Roe Family began growing citrus fruits in Florida in 1927, starting with just tangerines. Over the years, the citrus grove expanded as did the variety of fruits grown. Research is collected on the best growing practices to ensure they are creating high-quality fruit for their consumers.
Now, you can enter to win in the #purefamilymoment Photo Contest. Family is at the heart of Seminole Pride Noble Juice's vision, so to enter, share a photo of your family. Each day, they will be giving away one Seminole Pride Noble limited edition insulated tumbler. You will also be in the running to win the grand prize, a year's worth of Seminole Pride Noble juice and a handmade, sustainable carafe with two juice glasses. That's a lot of juice to share with your friends and family – worth over $2,000!

Seminole Pride™ Noble® juices are available at your local Publix store. They can be found in the juice cooler right near the fresh produce. I have seen it both on the top shelf (below) or the bottom shelf, in the cooler area. Look for all three varieties: 100% Florida Tangerine Juice, 100% Tangerine Clementine Juice, and Blood Orange Juice. For more delicious recipe ideas with Noble juice, click here.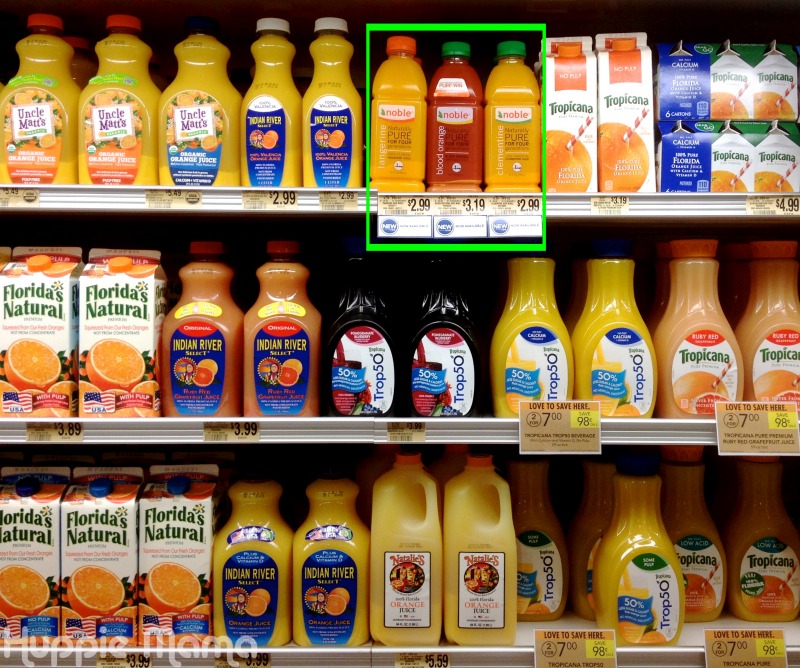 To learn more about Seminole Pride™ Noble® juice: