My family was selected to host a #disneyside party – and we celebrated this past weekend! We chose a Minnie & Mickey theme for the party. We hosted our party in the craft room at our local Jo-Ann Fabric and Craft store. I had 5 different stations set up for the kids to rotate through. Here are some of the activities we did.
My favorite station was the photo booth. I created props (Mickey ears, Minnie ears, and a sorcerer's hat) using construction paper, tacky glue, and wooden dowels. The children had so much fun posing…as did the adults!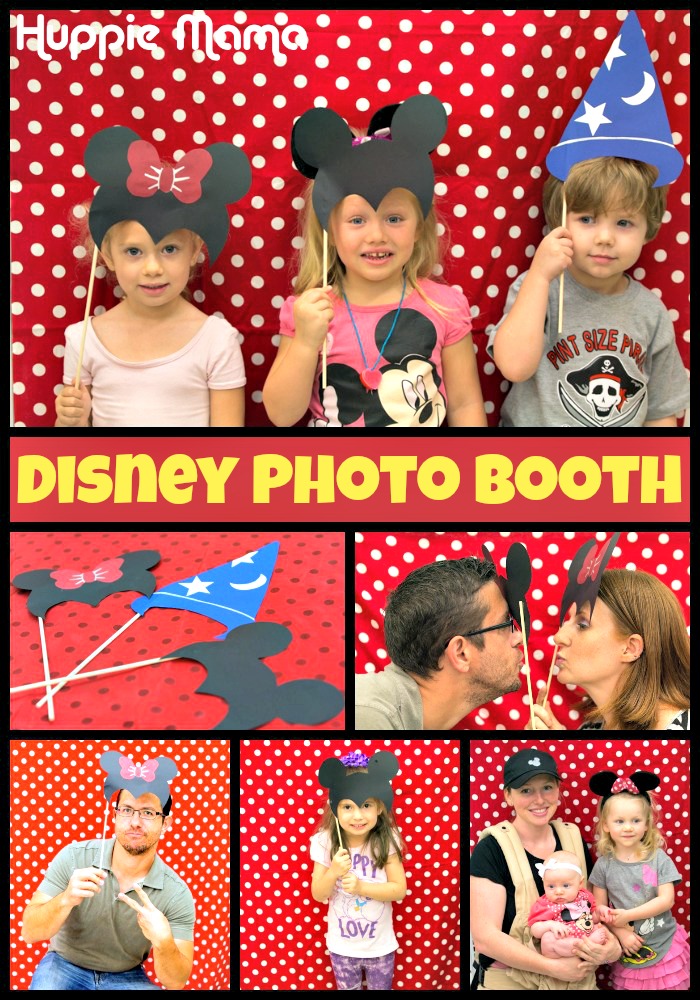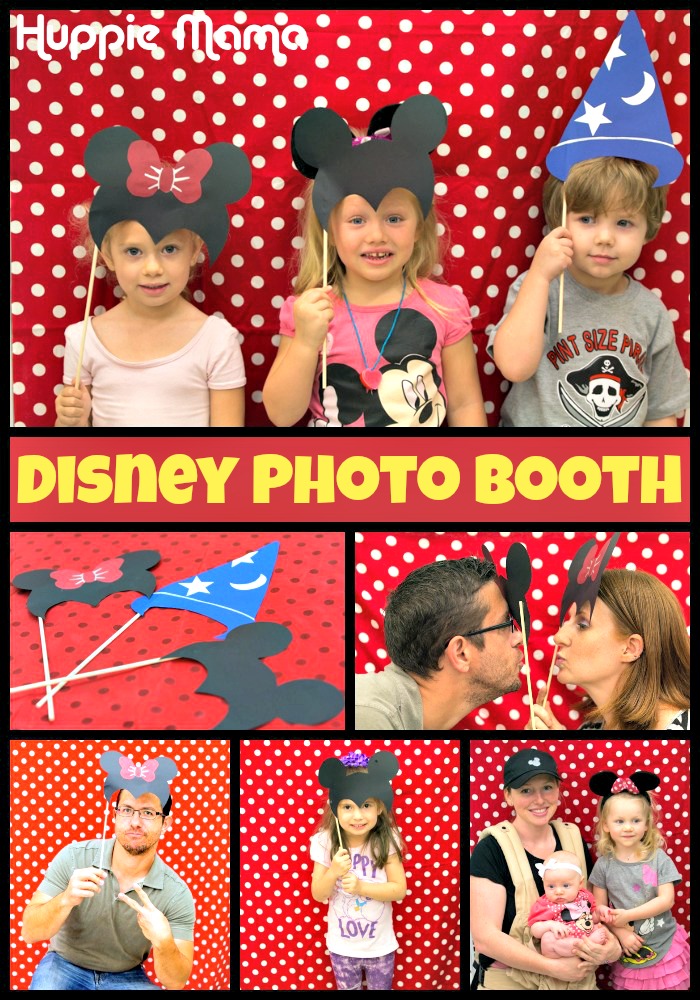 Next up was the shirt decorating station. You can learn more about how I made these no-sew Mickey shirts here. Using fabric markers, the children added their own designs and words to decorate the shirts. Each shirt was special and unique, just like each of our party guests. 

We made gluten-free play dough for the kids to play with as well, using fun Disney-themed cookie cutters. Here's the recipe for the gluten-free play dough.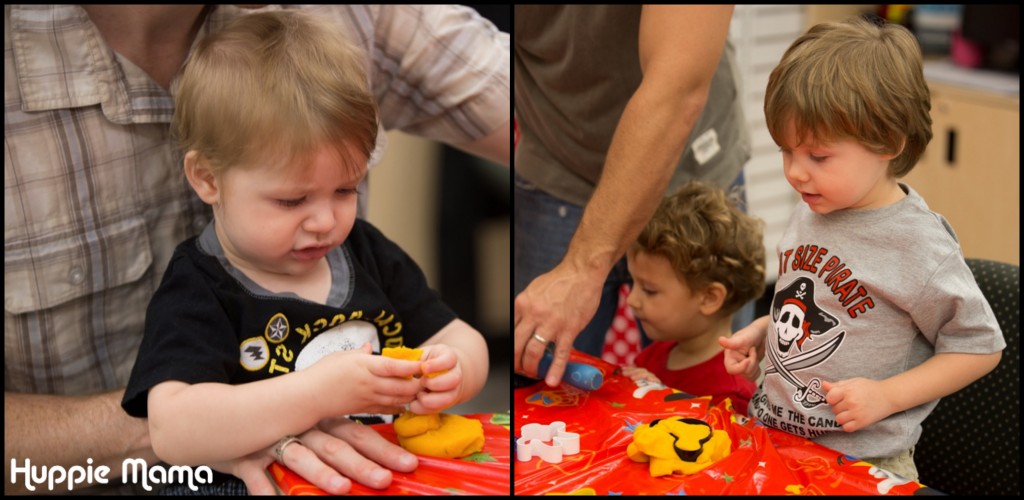 Ready for a snack? How about a Hot Diggity Dog? I decorated the ketchup and mustard bottles with scrapbook paper, labels, Minnie and Mickey heads. I created a colorful sign, too. We served nitrite/nitrate-free hot dogs with whole wheat buns – a healthier option!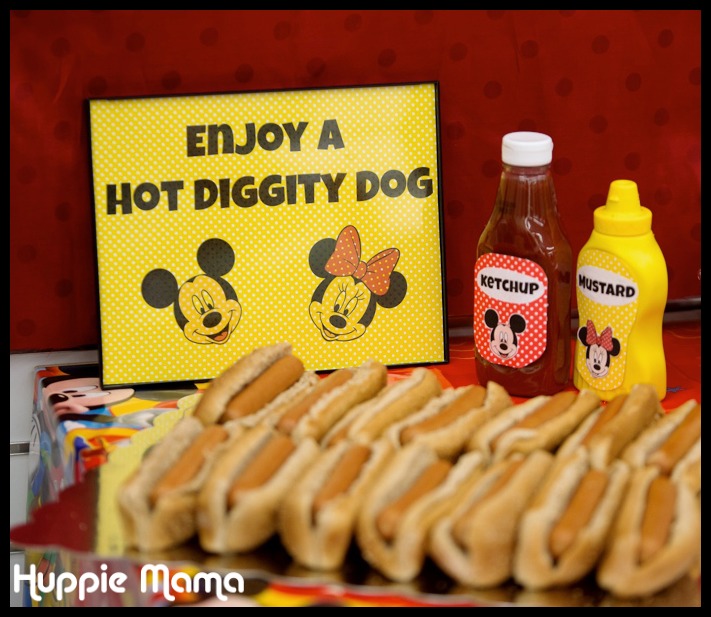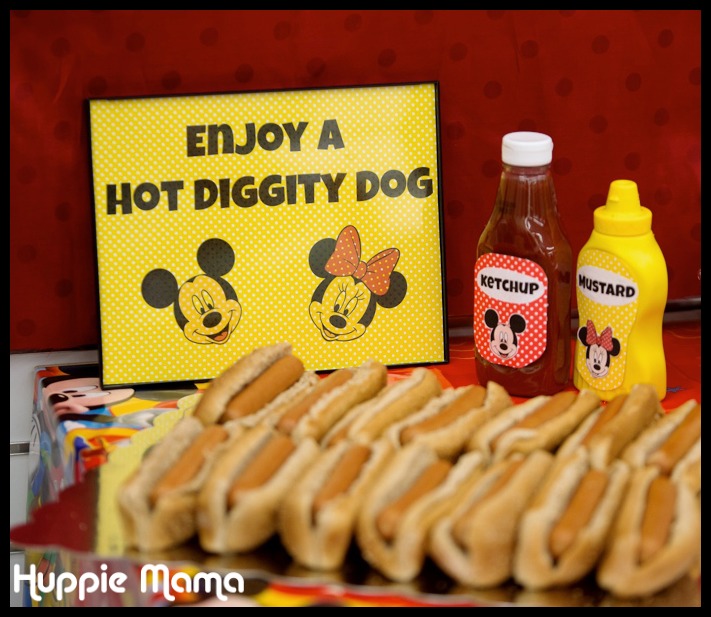 Ready for dessert? How about some Mickey ear cupcakes? Read below about how to make them yourself!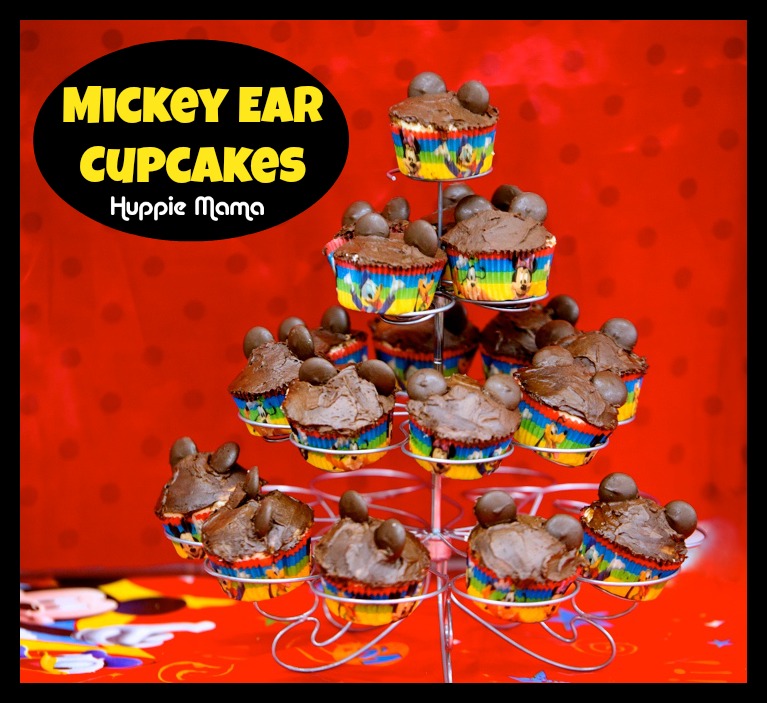 For the cake, I used Sweetapolita's Vanilla Bean Cupcake recipe. The ears are just meltable chocolate wafers. Here's how I made the chocolate ganache frosting:
Ingredients: 
1 cup semi-sweet chocolate chips
1 T cocoa powder
3/4 cup heavy cream
Directions:
In a small sauce pan, combine chocolate chips, cocoa powder, and cream. Stir on a low heat until melted. Place pan in the refrigerator for one hour, until firm. Transfer chocolate ganache to a mixer and whip about a minute, until the frosting is lighter in color and fluffy. Frost cooled cupcakes and either serve immediately or refrigerate.