I received this hotel stay for free. The opinions expressed are honest. 
Last month, I was honored to speak at the WOW Summit, a conference hosted by Moms Meet in Orlando. Because the Orlando area is about 3.5 hours away from my home in Fort Lauderdale and it was my birthday and it was Veteran's Day, we made a long weekend out of our trip. Over the summer, I met with the awesome ladies from Experience Kissimmee, and I was invited to stay at the Melia Orlando Suite Hotel at Celebration.
I had never stayed in a Melia Hotel, so I was excited to learn more about their accommodations. We got stay in an amazing suite. As soon as we arrived, we were greeted at the door and showered with gifts. Seriously… who told them my two favorite food groups are chocolate and cheese?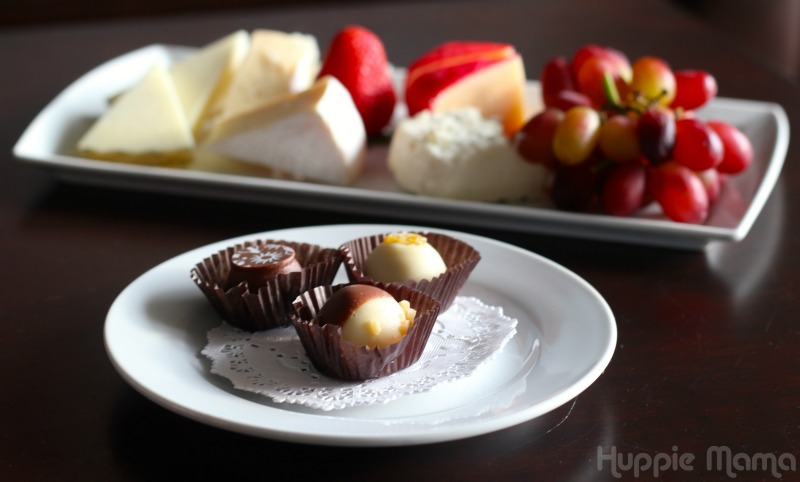 Inspired by the nearby theme parks, my children were given these totally cute Minnie and Mickey stuffed animals and notebooks. They were so excited!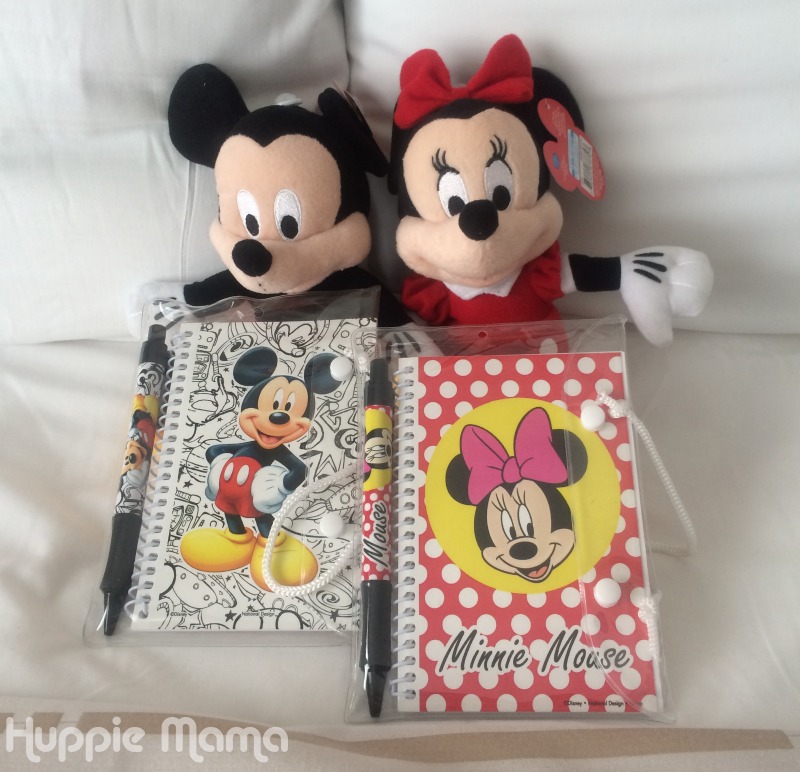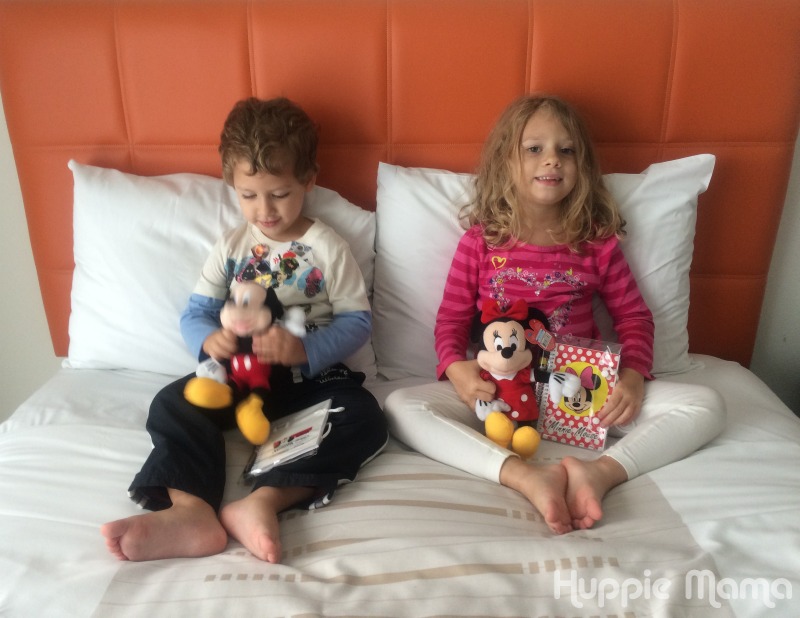 Did you notice that gorgeous headboard above? Yep, part of the children's bedroom in our suite. The room was spacious with two double beds, a flat-screen TV, and adjoining bathroom – perfect for children or adults.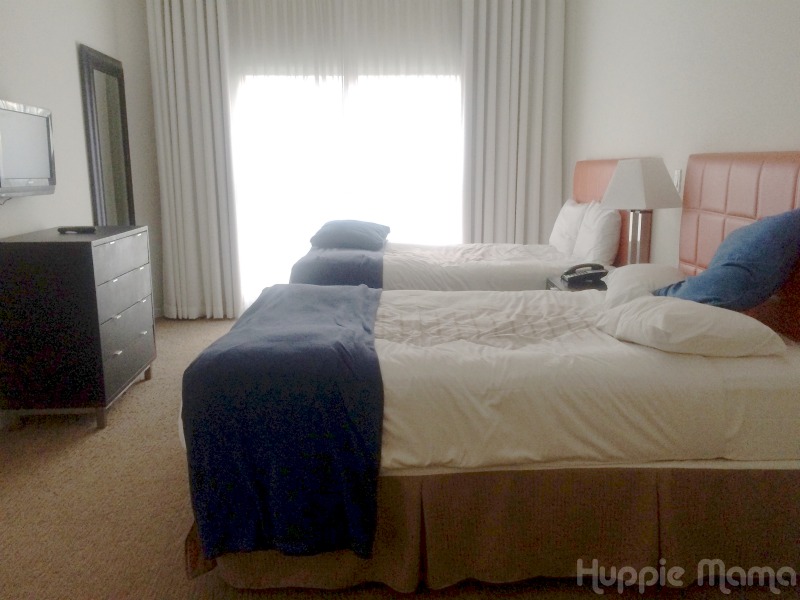 And then I kinda just have to show off how handsome my son is all comfy in bed at the hotel.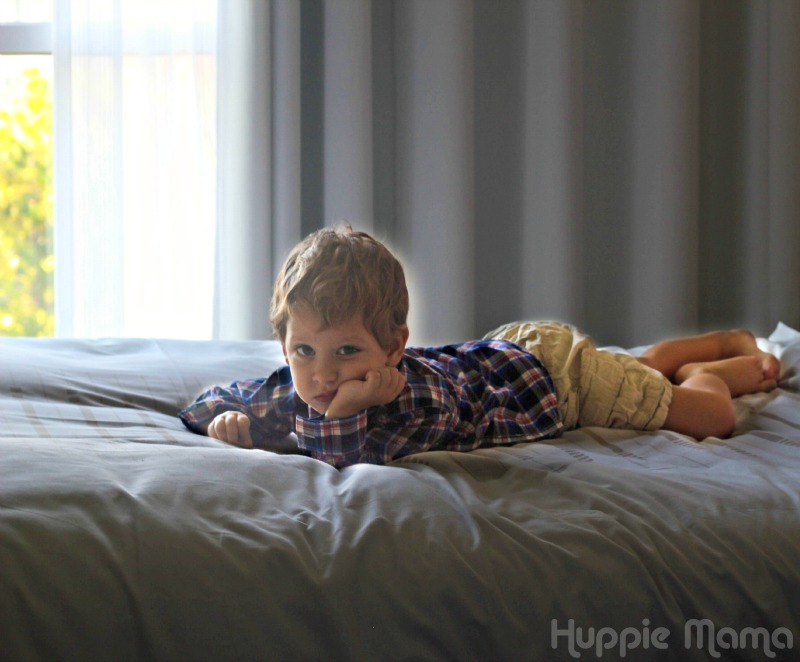 On to the rest of the accommodations! Eating every meal out while on vacation can get expensive (and unhealthy), so I love when I can stay in a suite with a kitchen. The suite at the Melia had a complete modern kitchen and dining area. We had dinner in the second night of our trip.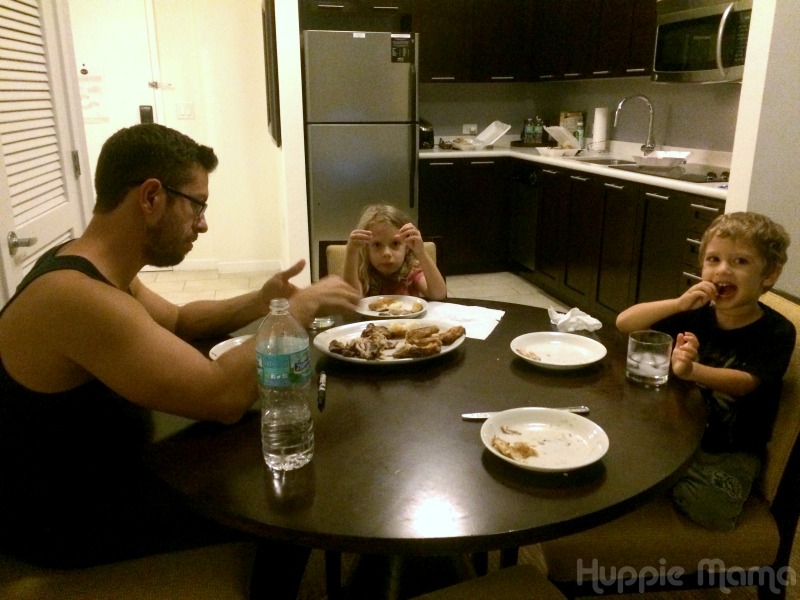 During the day, the view from the living room is beautiful. Bright, sunny, and full of trees. The suite is surrounded by two balconies, one off the living room and one off the master bedroom.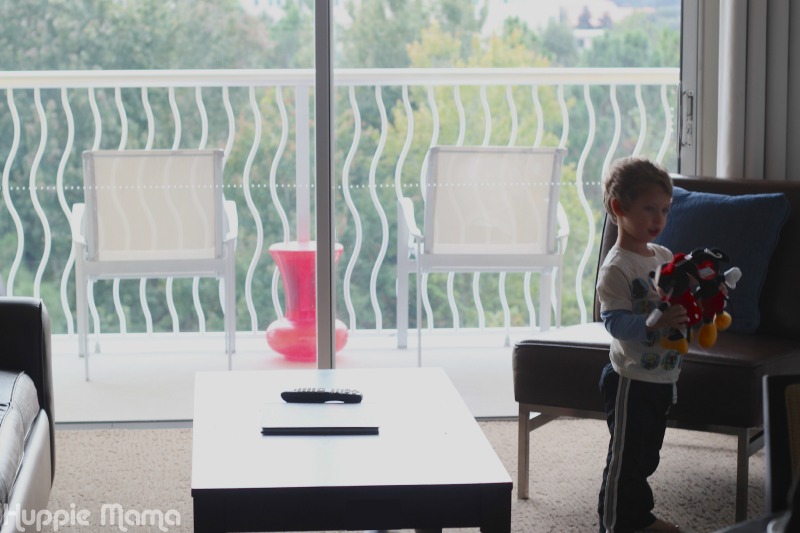 Speaking of the master suite, beyond the gorgeous bed and flat-screen TV, there's a nice work desk equipped with an internet hook-up, perfect for the traveling blogger.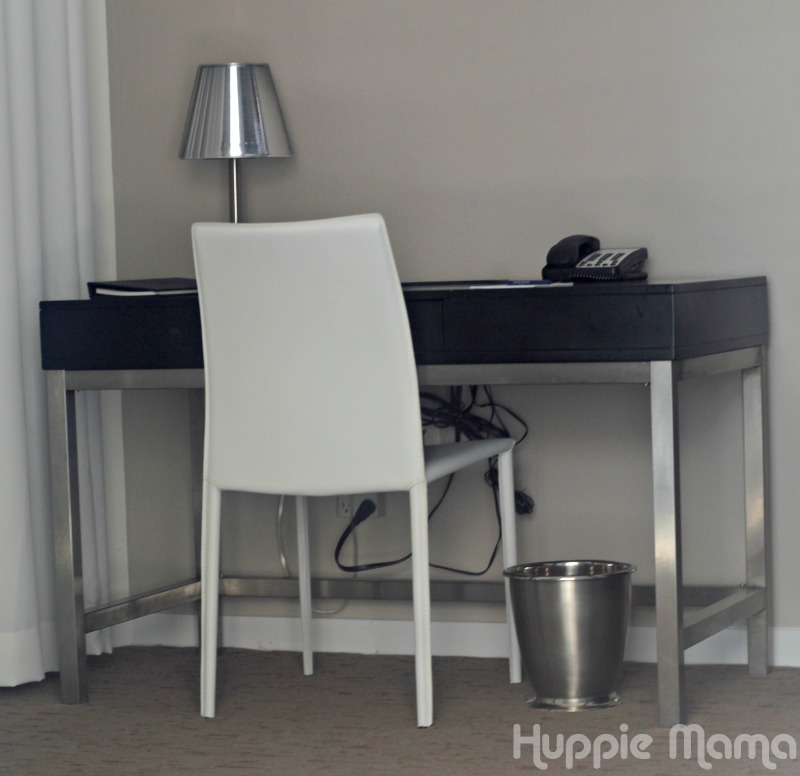 Unfortunately, while on vacation, I had a horrible migraine. The solution? A relaxing bubble bath in the spa-like master bathroom. The lighting is dim, the bathtub is spacious, and I was able to close my eyes and unwind.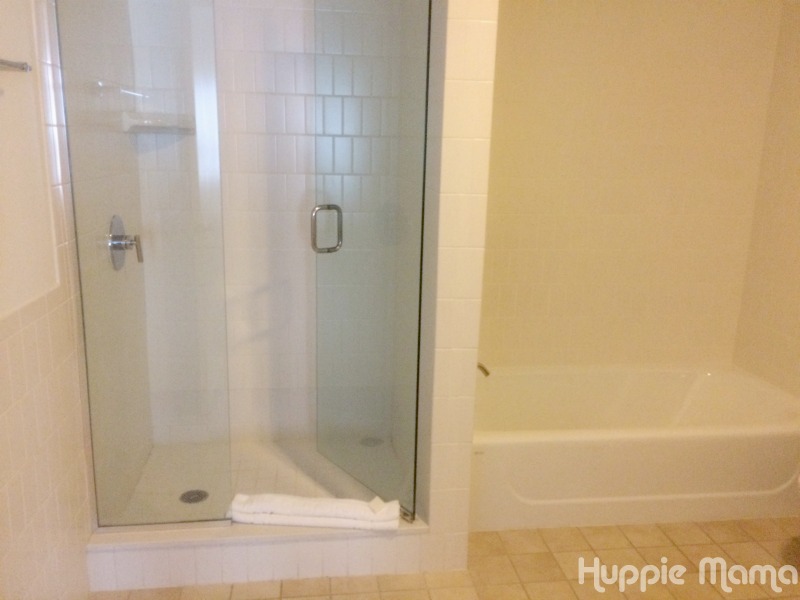 While you're enjoying the beautiful indoor accommodations, you must check out the outdoor amenities. The hotel is circular with a beautiful courtyard in the middle. This lush tropical paradise is complete with a swimming pool, lounge chairs with umbrellas, and palm trees. This is what Fall and Winter look like in Florida. I'm guessing it's not like this in most of the country right now, huh?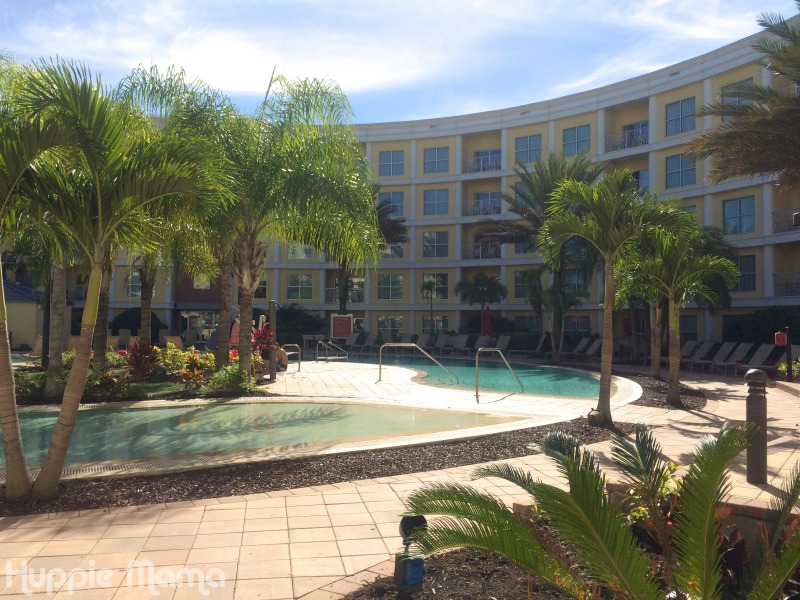 Looking for a beautiful hotel near all of the major Central Florida theme parks, without the madness of actually being on the theme park properties? Check out the Melia Orlando Suite Hotel at Celebration for relaxing, family-friendly accommodations.