We received tickets to LEGOLAND in exchange for a review. The opinions expressed are honest and provided without monetary compensation.
LEGOLAND Florida is located about a half hour away from all major Central Florida theme parks in the city of Winter Haven. It is a 150-acre interactive theme park with more than 50 rides, shows, attractions, restaurants, and shopping. It is mainly geared toward children ages 2 to 8, but older children and adults would have a great time as well. It has quickly become my favorite theme park! LEGOLAND is divided into multiple areas that allow you to explore fun themes, like transportation, farm, pirates, and royalty.
Below I compiled a list of the Top 10 Reasons to visit legoventures.com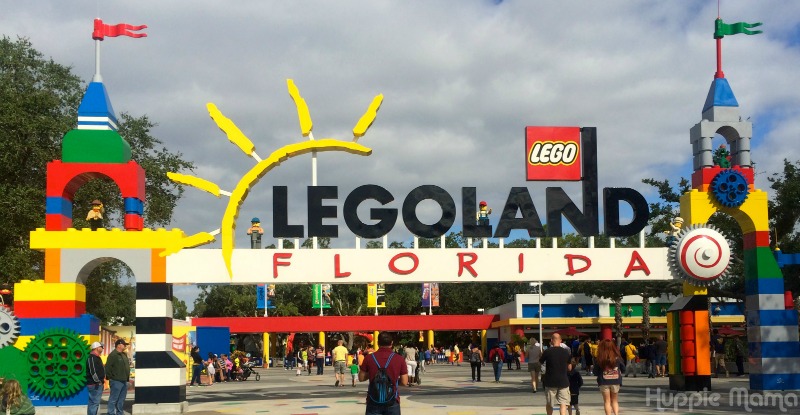 1. LEGO stations. One of my least favorite things about going to theme parks with young children is having to wait in long lines. While LEGOLAND was busy on this particular day, the lines were minimal. And when we did have to wait, these awesome LEGO stations were set up right outside the rides, so children could play while waiting.
2. Great photo opportunities. I am always looking for fun photo opps for my children, and with lots of different themed areas, like LEGO Kingdoms, DUPLO Valley, and LEGO City, LEGOLAND has so many different places to take pictures throughout the entire park. Here are just a few that I thought were cute!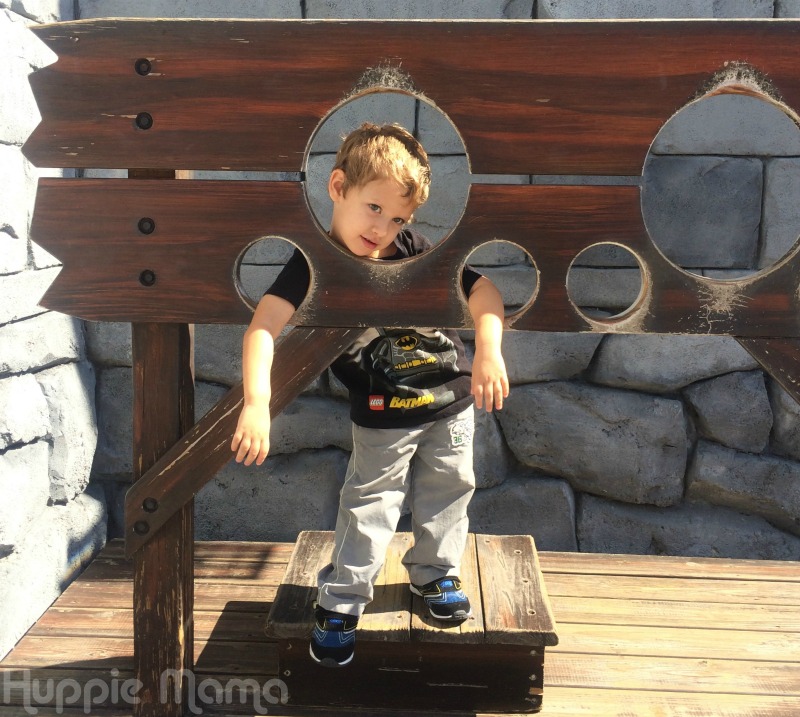 Because LEGO is not specific to one line of products, you will find familiar characters, like Batman and Robin. Children will also be introduced to new characters through LEGO structures located throughout the park.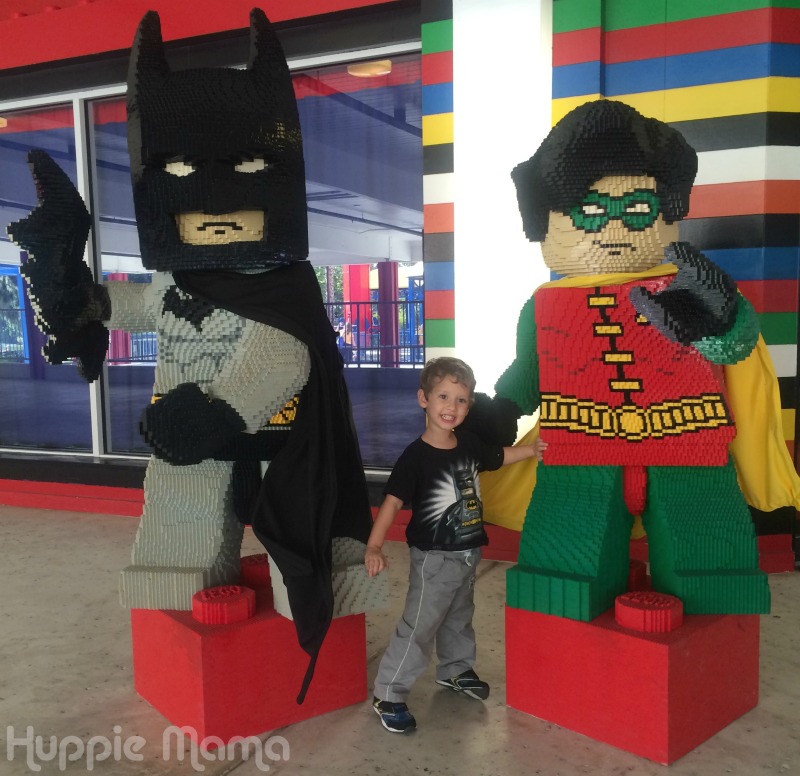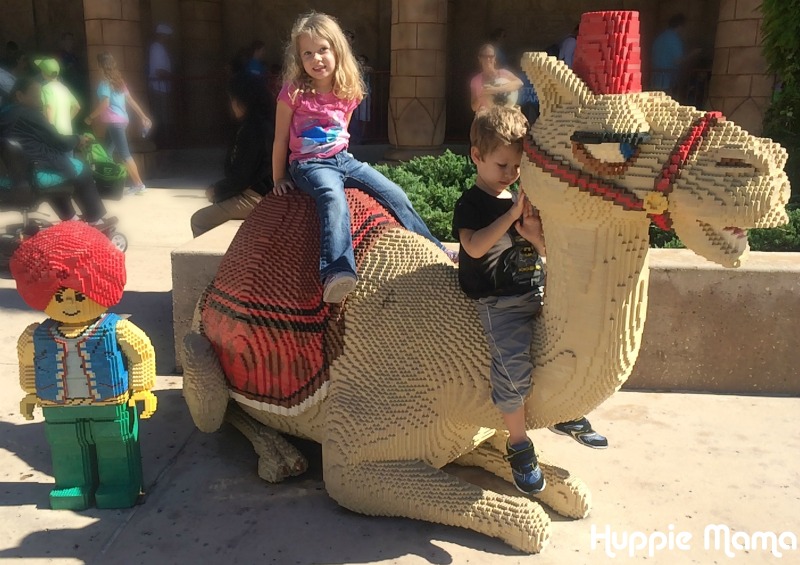 3. Fun with transportation. Children can experience all different forms of transportation. At LEGO City, children can go to Boating School and ride a LEGO boat through the water. I have to admit – this was my favorite part of the park. It gave my husband and I a chance to be a little competitive. You see, he decided he would come from behind and get in front of me, but I was able to move back in front of him… and then he got kinda stuck. It was so funny!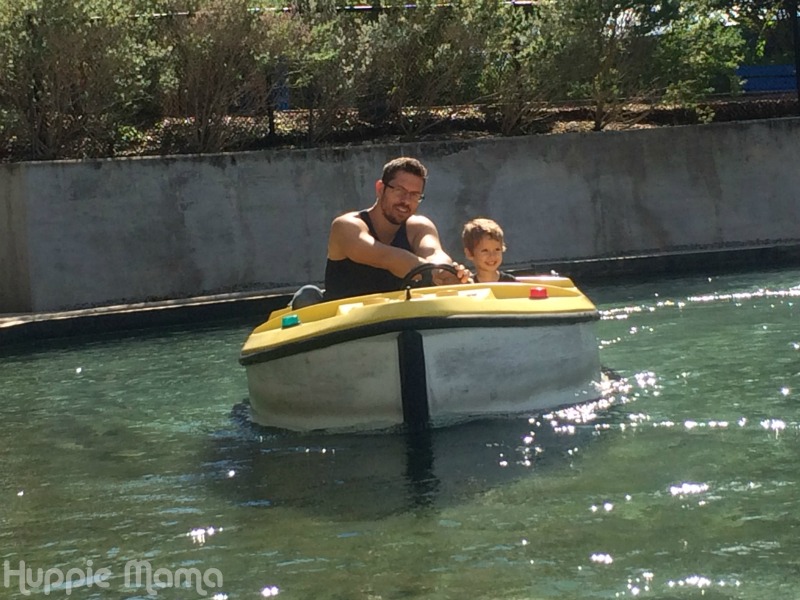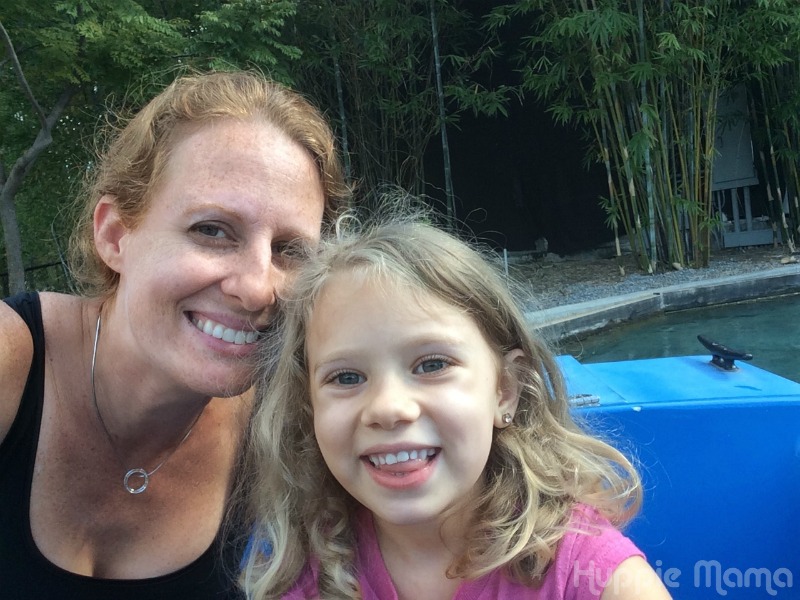 There are also two different driving schools, one for younger children and one for older children. Both of my children went to the Jr. Driving School. Bryce got a little stuck, so the employees helped him move along. Lydia did a great job operating her own car.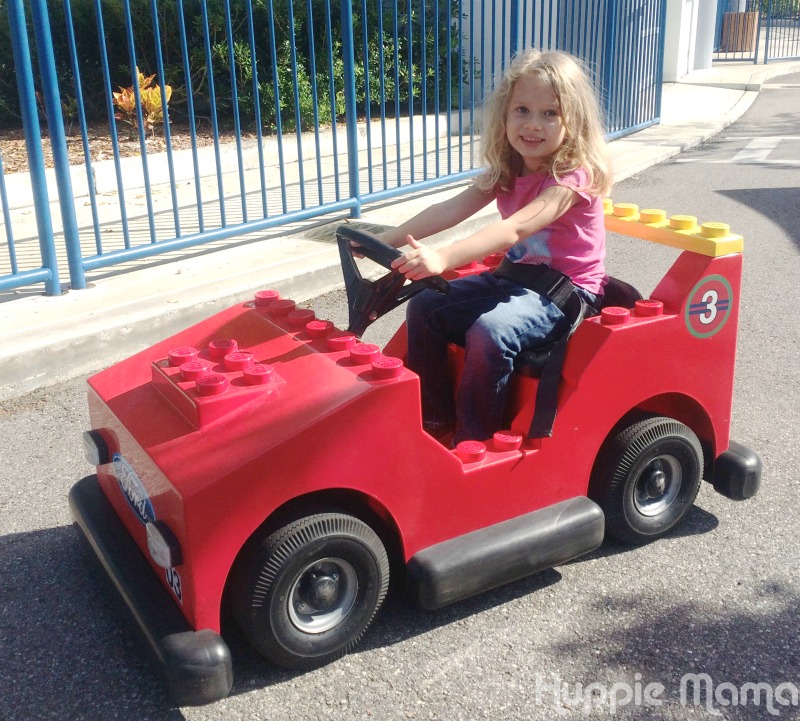 4. No wait to see your favorite characters. I really don't like having to wait in endless lines just to snap a quick picture with my children's favorite characters. At Legoland, there's no wait – Just walk in and take fun photos with LEGO Friends and classic LEGO men.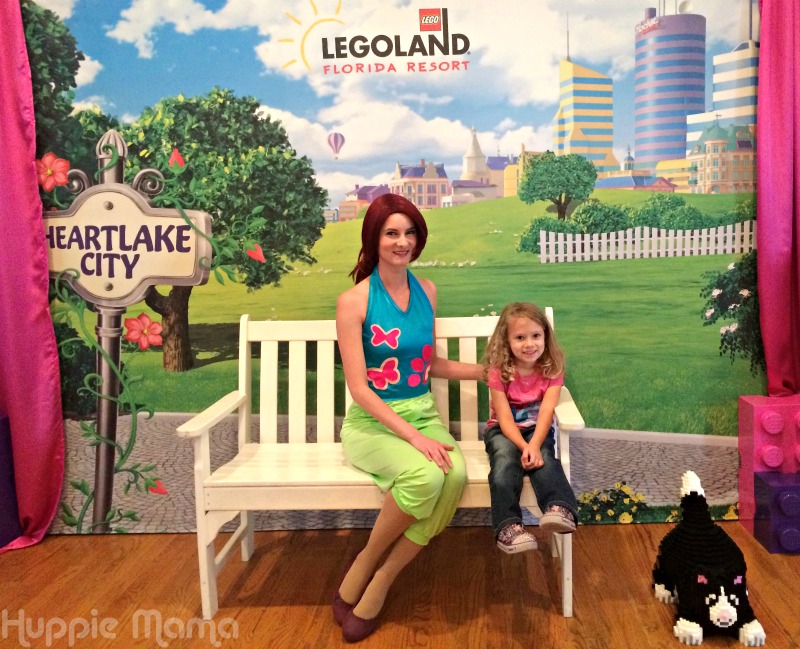 5. Rides for all ages. I am not a ride person. I get motion sickness easily. But I do like watching my children enjoy rides at theme parks. LEGOLAND has lots of options for young children, like small trains and a two-tiered carousel.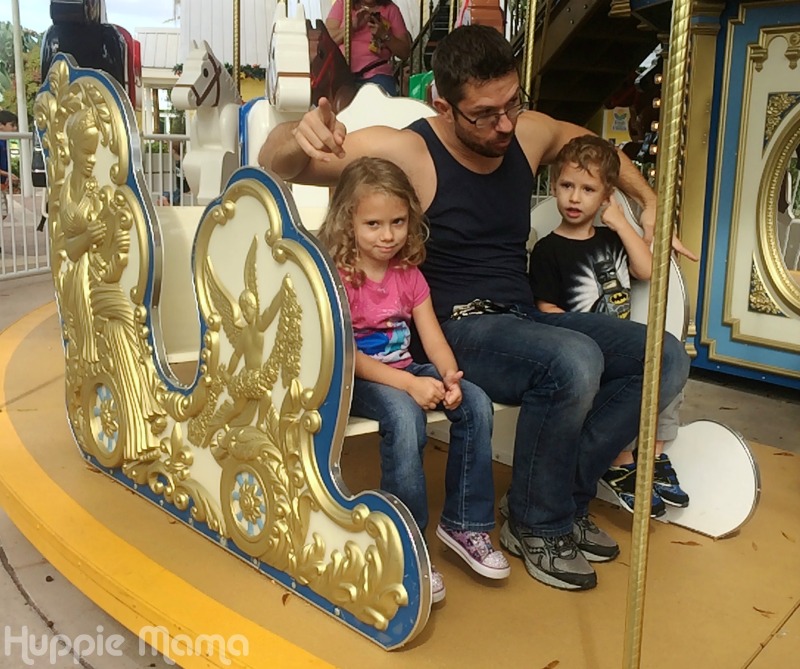 Then there are rides for children who are a little older, like this jousting horse ride for ages 4 and up and the wizard ride below. Each ride has a height requirements specified at the entry.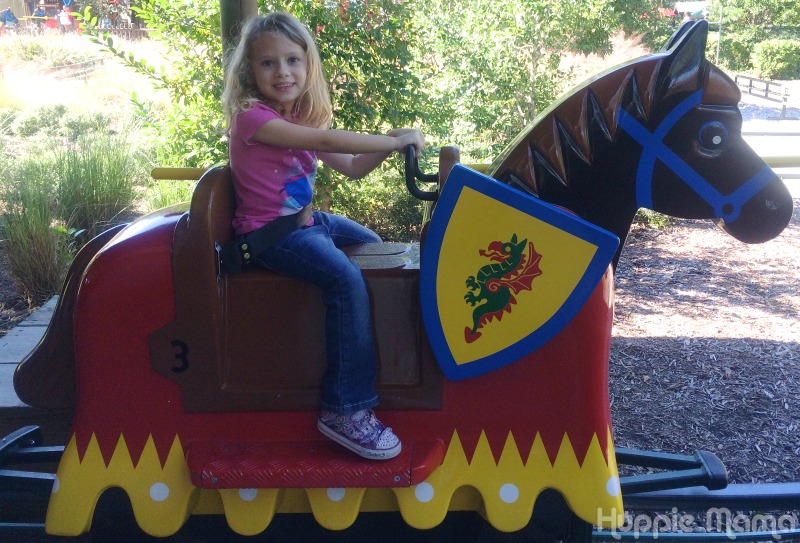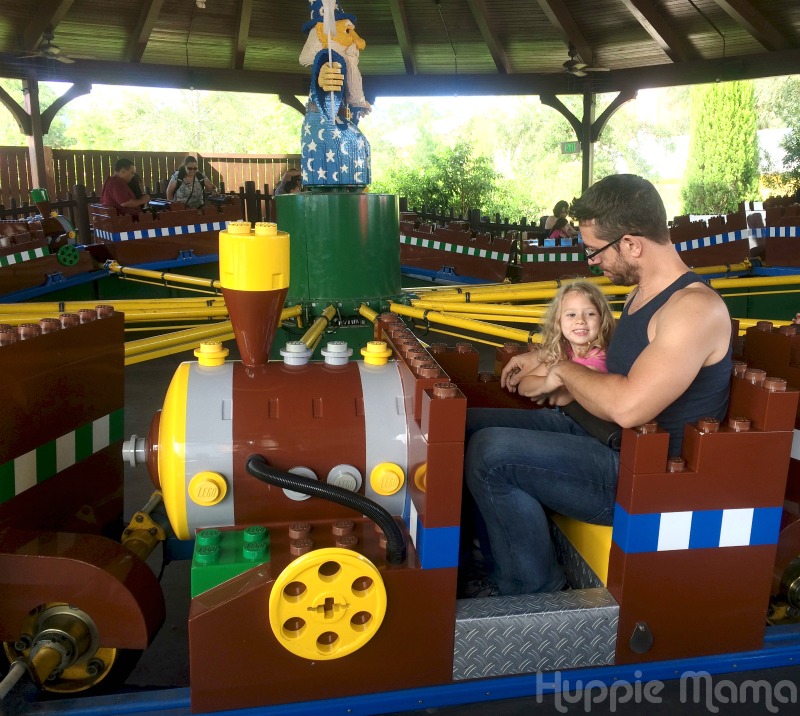 And for older children, teenagers, and adults, there are several larger roller coasters located throughout the park. Richard had fun riding those! Me? I stayed back and watched the children.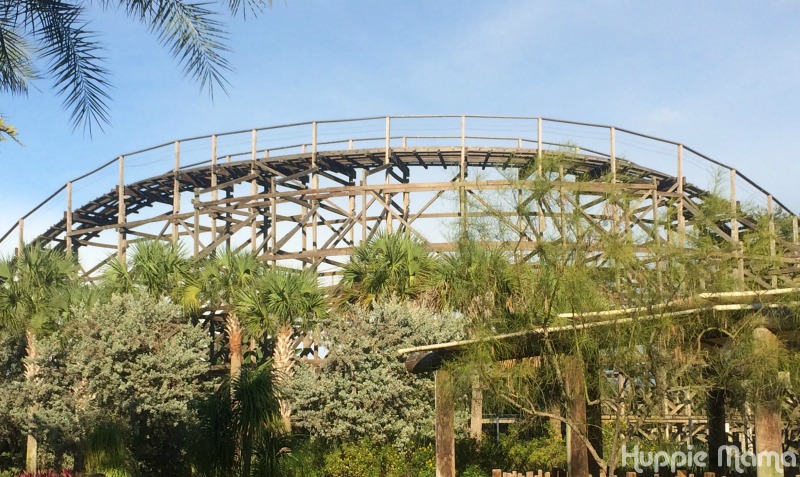 6. Oh, the Apple Fries. I have never tried apple fries before, but they are phenomenal. Lydia and I devoured them! They are cut sticks of apple, deep-fried, and coated in cinnamon sugar. Best theme park snack ever!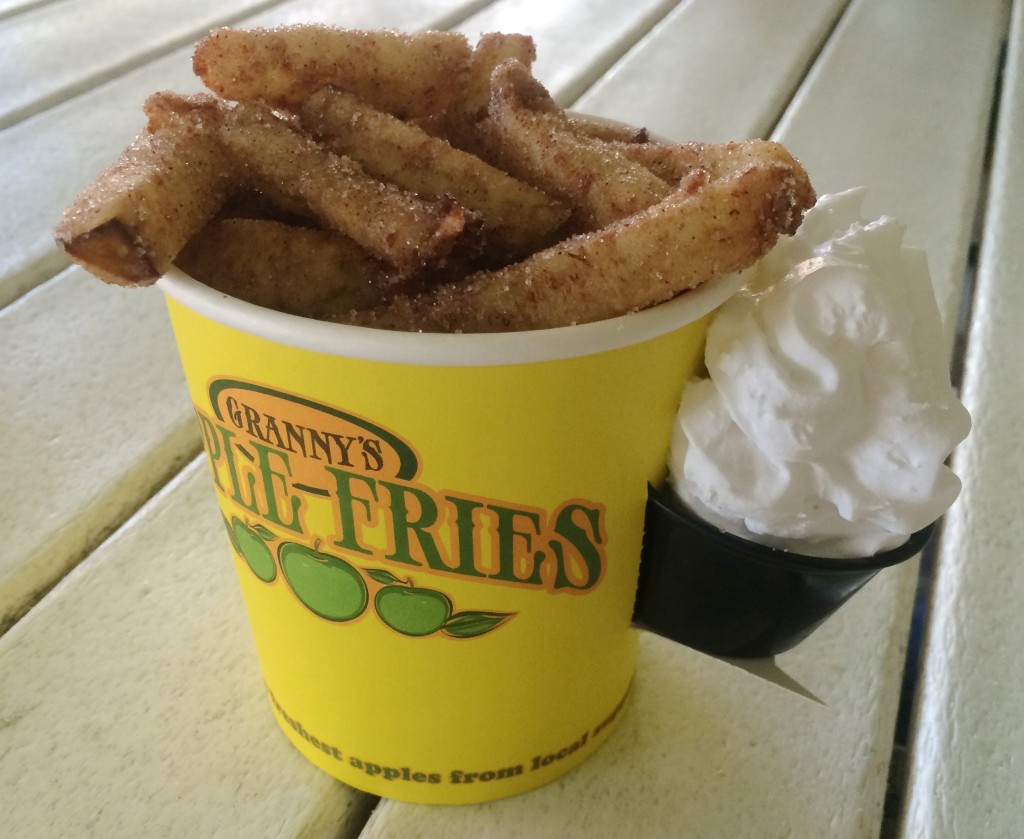 They can be purchased toward the front of the park at Granny's Apple Fries. Splurge a little – they are delicious.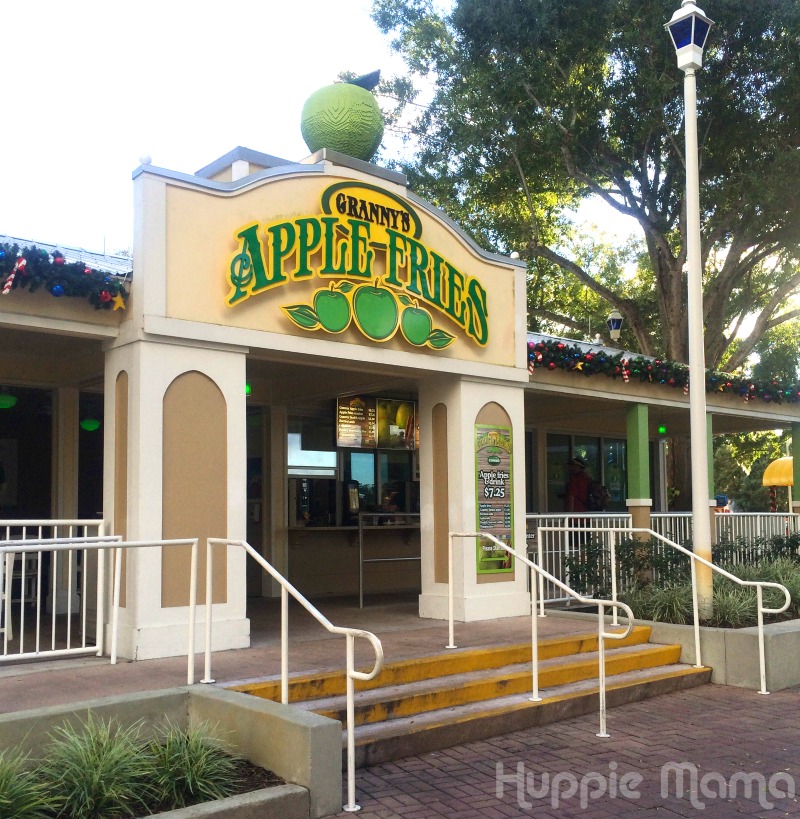 7. An area just for little ones. Even though theme parks are supposed to be family friendly, a lot of times, they fail to provide opportunities for the youngest travelers. At DUPLO Valley, all of the activities and rides are geared toward young children, ages 2 to 5. With a fun farm theme, the kids interacted with pretend animals, trees, fruits, and vegetables.
8. Embracing Florida. LEGOLAND Florida truly embraces its location. Central Florida has a lot of farm land and is known for its citrus groves. Toward the entrance of the park, you can find an entire section dedicated to Florida's agriculture.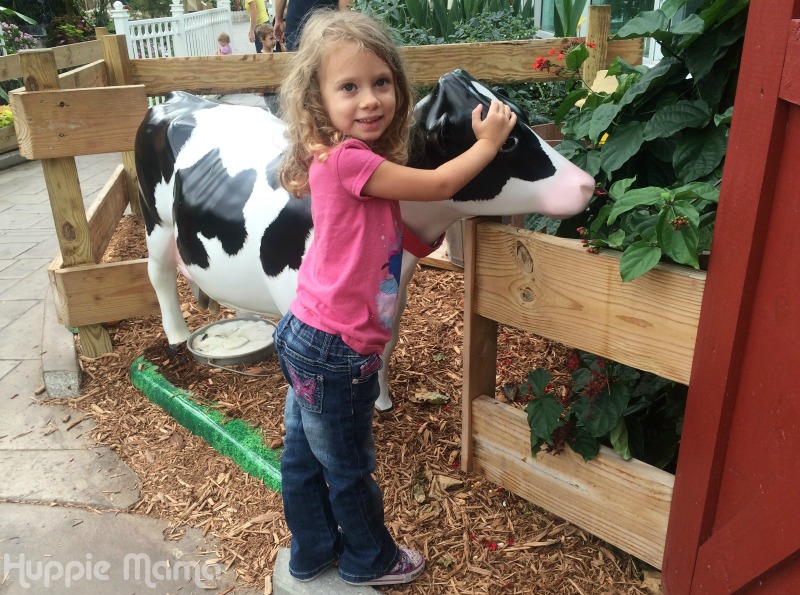 9. Active play areas. I have a very rambunctious 3-year old boy who needs opportunities to move around. LEGOLAND has several active play areas throughout the park, where children can climb, play ball, slide, and more. This large play area was in LEGO Kingdoms, perfect for children of all ages (when monitored by parents).
10. Even adults can have fun at LEGOLAND. My husband and I had such a wonderful day, and not just because the kids had fun, but because we enjoyed each other's company as well. There's so much to do, it was exciting to move throughout the park to find our next adventure. I snapped these two totally goofy pictures of him!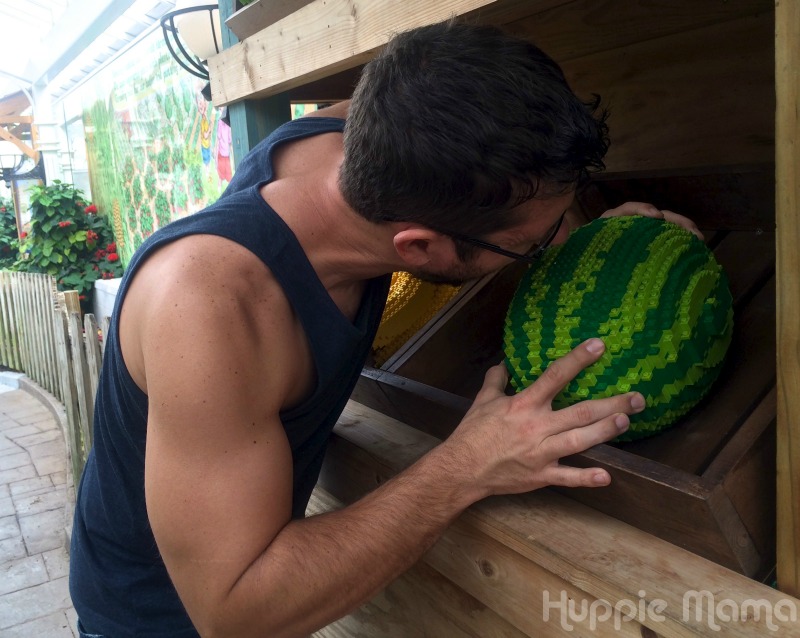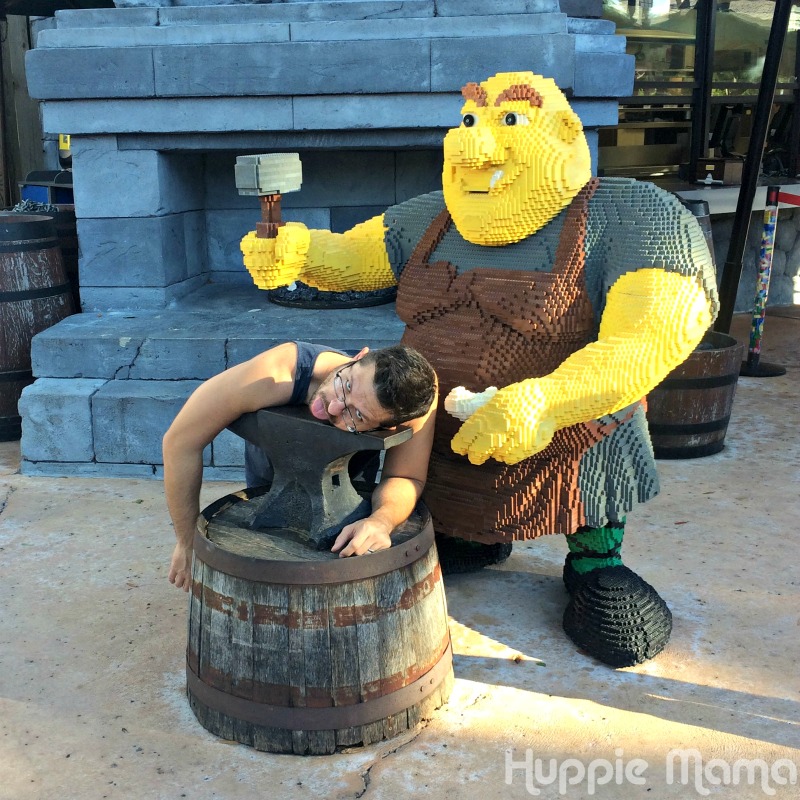 Looking for the perfect theme park for your family? Check out LEGOLAND Florida for a full day of fun rides, active play areas, great photo opportunities, games, and delicious snacks. We truly enjoyed this park as a family.