This shop has been compensated by Collective Bias, Inc. and its advertiser. All opinions are mine alone.  #BlockPartyHero #CollectiveBias
It's summer time! That means grilling, eating outdoors, and time with family on the weekends. Our schedule is a little different (and more hectic) this summer than in past years, so we are really trying to plan out potluck dinners with our extended families. This was an old tradition we are bringing back so that we all get to connect with each other a few times a month, tell old stories, and catch up on new happenings. Our first potluck of the summer focused on traditional barbecue food, so for our second potluck, I thought we could focus on Mediterranean cuisine. I will start by sharing my Mediterranean Quinoa Salad recipe, then share some additional ideas for an outdoor gathering.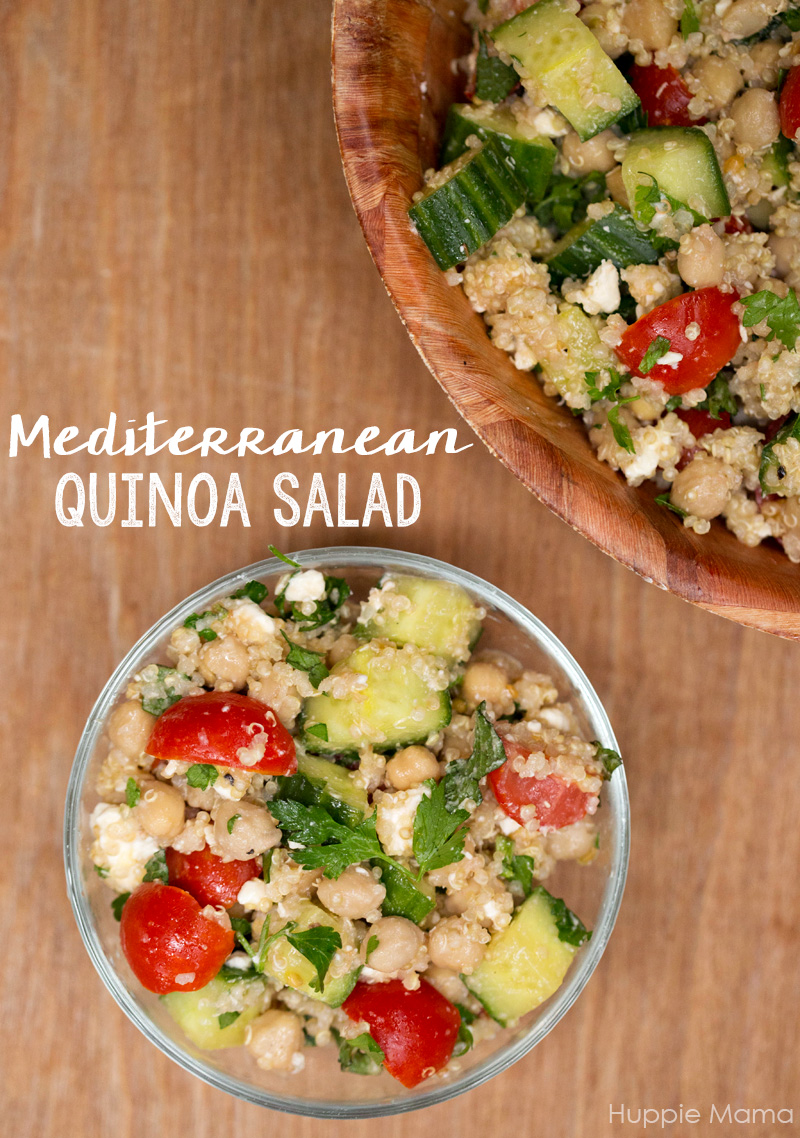 Ingredients:
1 cup truRoots Quinoa
2 cups Swanson Chicken Broth
1 can garbanzo beans, drained
1 large seedless cucumber
2 cups grape or cherry tomatoes
1 cup feta cheese
1/2 cup chopped mint
1/2 cup chopped Italian parsley
2 T olive oil
juice of one lemon
salt and pepper
Directions:
Gather all of your ingredients. This summertime salad has a very bright flavor. The fresh mint, fresh parsley, and lemon juice really make the quinoa, tomatoes, and cucumbers pop. And the combination of textures makes this a perfect side dish for any summer grilling recipes. If you're not familiar with quinoa, it's an ancient grain that is gluten-free (perfect for Richard).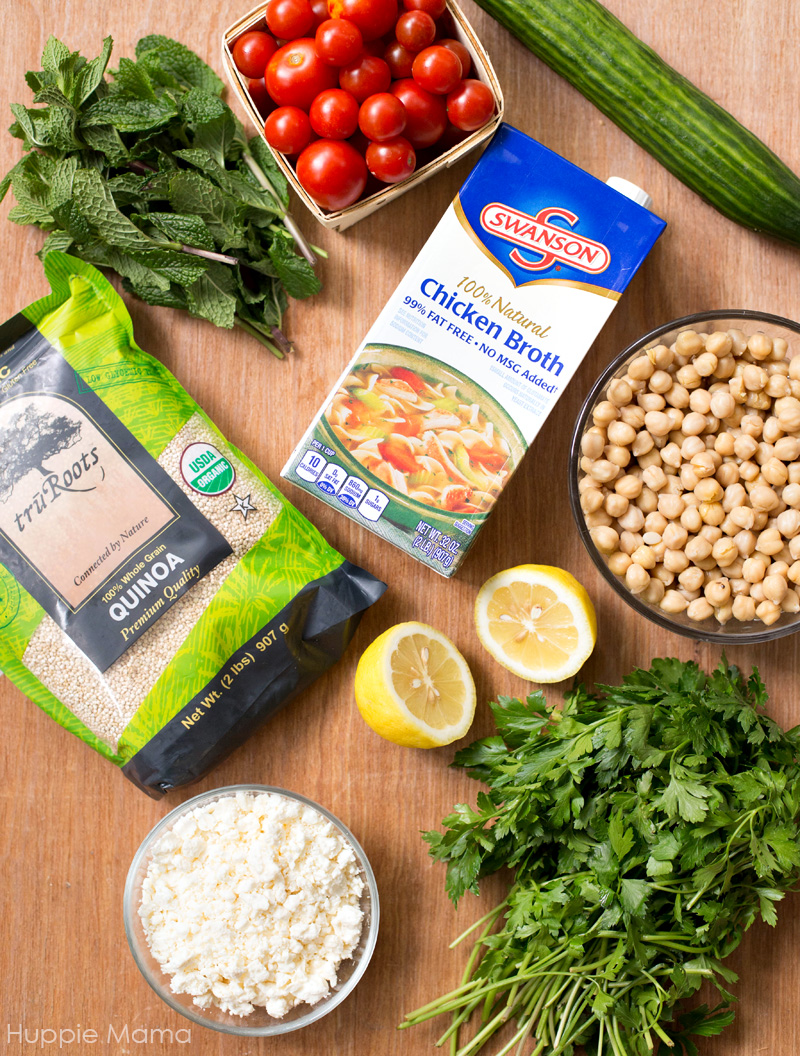 Begin by preparing the quinoa according to the directions on the package. However, rather than using water, I used Swanson chicken broth. This gives the quinoa a delicious flavor when served chilled (like in this salad) or warm. In a medium-sized pot, combine the 2 cups of chicken broth with the 1 cup of quinoa, bring to a boil, reduce to a simmer, and cover with a lid for 15 minutes. Allow it to cool for an additional 5 minutes and fluff with a fork. Place in the refrigerator to cool.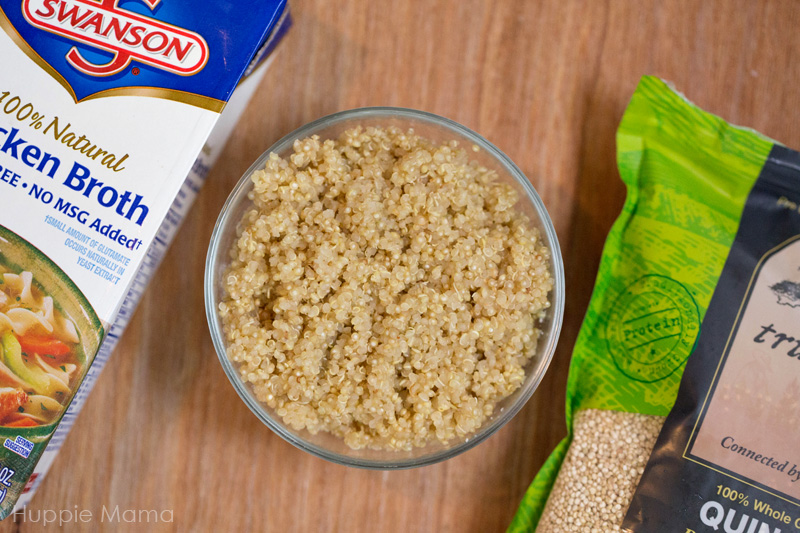 Meanwhile, cut your vegetables. I tried to make the pieces about the same size as the garbanzo beans so that the bites felt consistent. Chop the parsley and mint and add to the tomatoes, cucumbers, and garbanzo beans. Toss with the feta cheese, lemon juice, olive oil, and salt and pepper.
Add the quinoa when it has cooled down completely, and your salad is ready to serve. This Mediterranean Quinoa salad makes a complete lunch on it's own, but is absolutely delicious served as part of a tasty summer meal.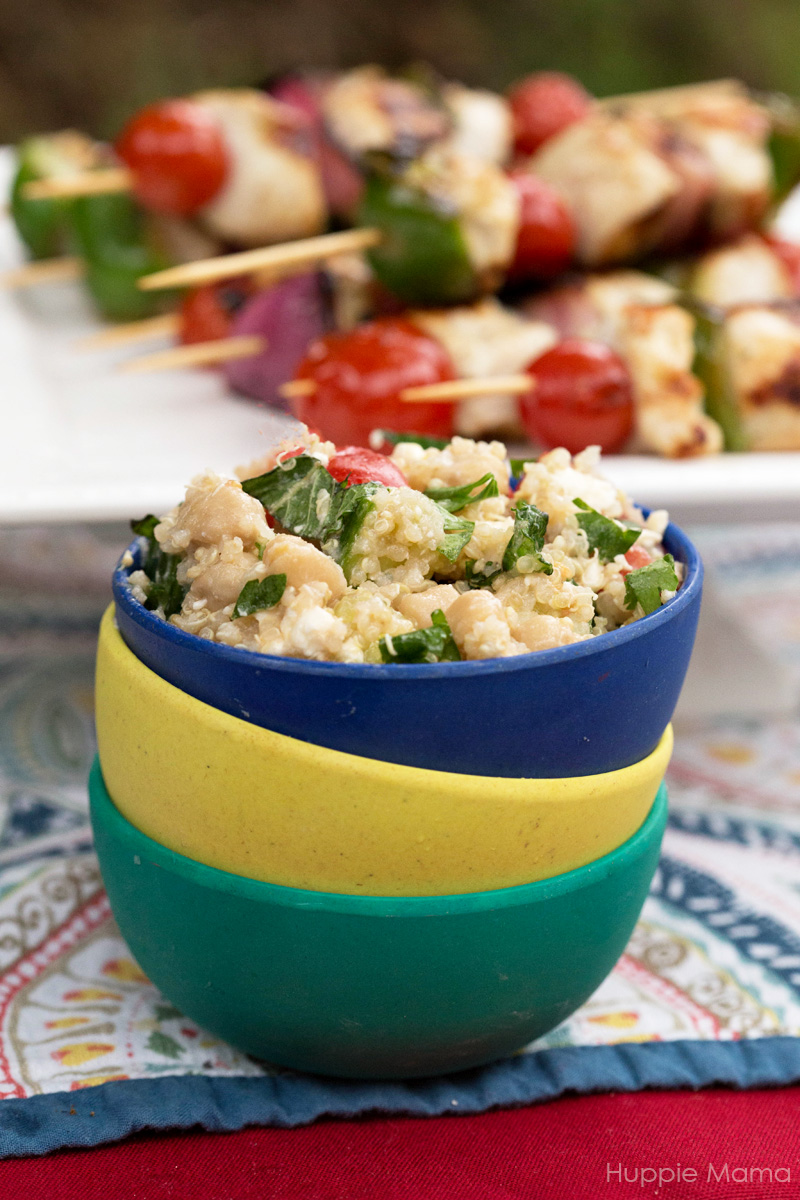 I set up a spread of foods that are perfect for a summer block party. I included chicken kebabs with tomatoes, peppers, and red onion, marinated in lemon juice and olive oil to compliment the flavors of the salad.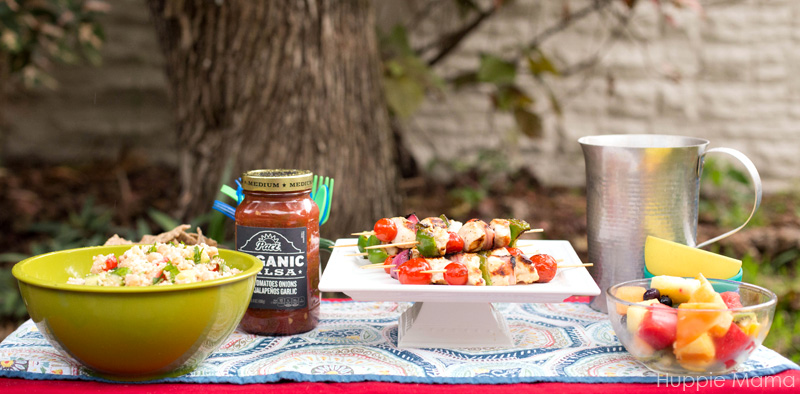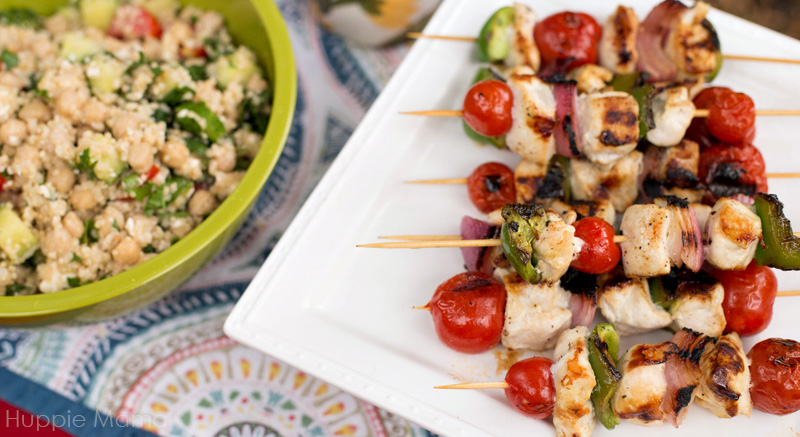 Fruit is a welcome addition to any summer celebration. I like a mix of watermelon, pineapple, kiwi, and berries. It's refreshing and delicious!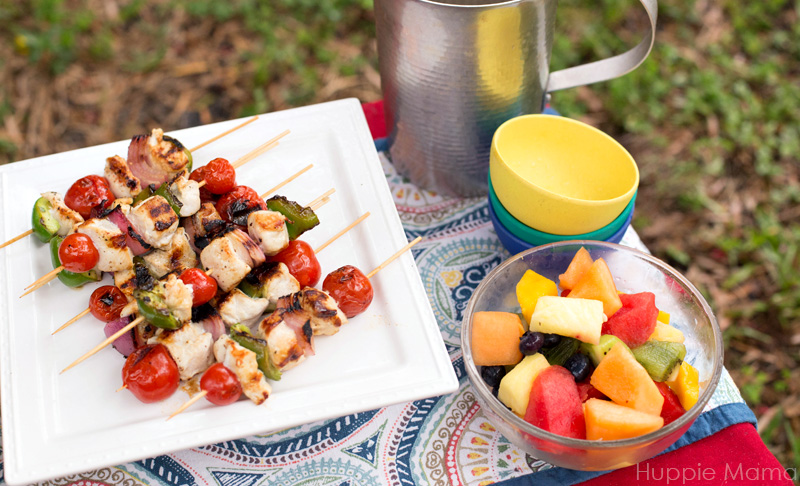 And for a little heat and crunch, chips and salsa. I grabbed a two-pack of Pace Organic Medium Salsa on a recent trip to Sam's Club. It's USDA-certified organic and makes such a great snack food.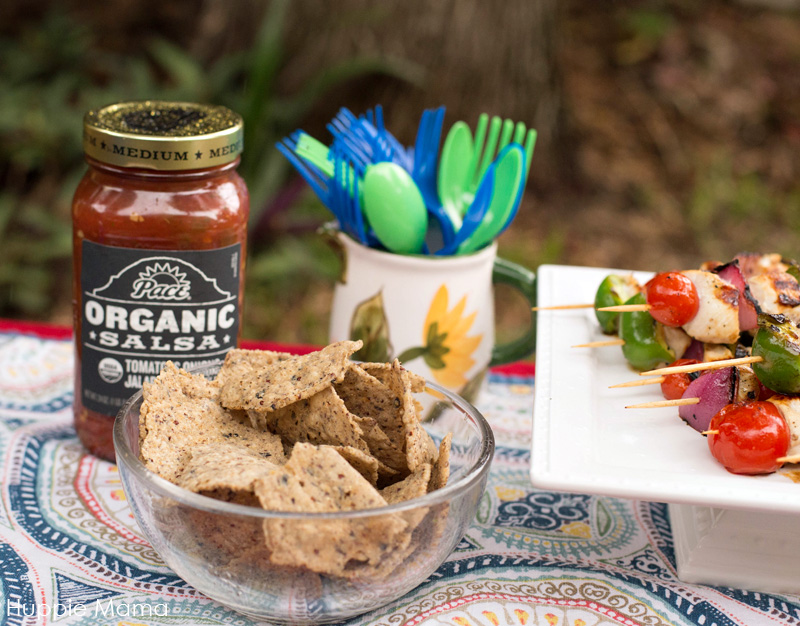 Head to Sam's Club where you can pick up all of your Summer Block Party essentials, including truRoots Quinoa, Swanson Chicken Broth, and Pace Organic Medium Salsa.
What do you prepare for your summer celebrations?