This shop has been compensated by Collective Bias, Inc. and its advertiser. All opinions are mine alone.  #KeepingMomsCool #CollectiveBias
My kids have always enjoyed spending time with me in the kitchen, but now that they are getting a little older (Lydia especially), they ask to be more active participants in the meal planning portion. I try to teach them that while planning meals, it's not only important to pick our favorite foods, but it's also important to create balanced meals. The best way to teach this to children is through hands-on, meaningful experiences. I may enjoy a lecture on nutrition…but a 5 and 7-year old? Not so much. Here's a fun way to get your kids involved in meal planning with a visual menu!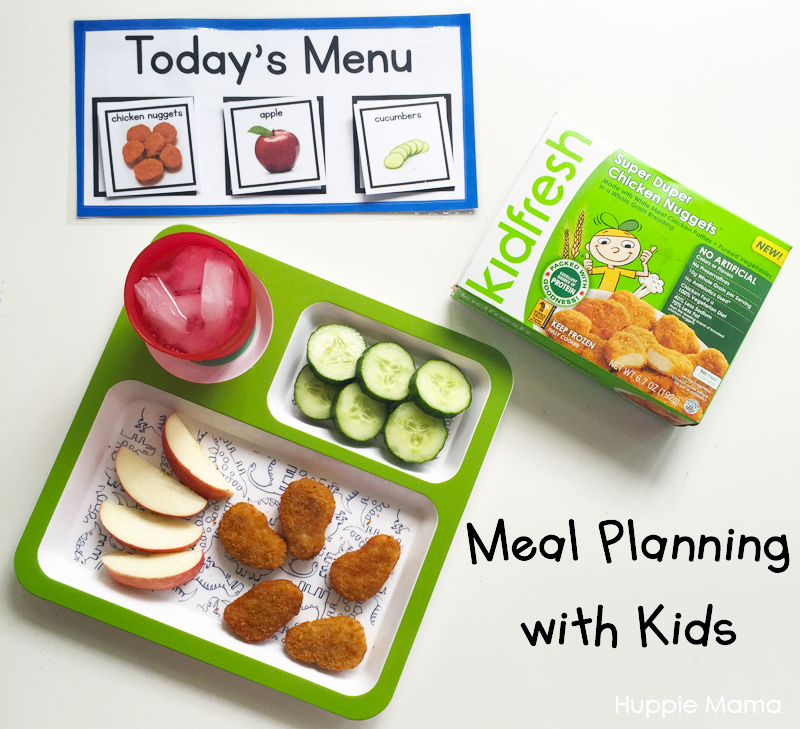 Materials:
White card stock
Construction paper
Laminating sleeves
Velcro
Equipment:
Laminator
Printer
Scissors
Directions:
To begin, you will print the Printable Food Grid, Labeled Food Images, and Today's Menu on white card stock. You can download all three images pages by clicking on their name in the previous sentence. I selected a mix of entrees and sides I knew my kids would enjoy. If you're looking for a quick and easy way to provide children with healthy entrees (and sides), Kidfresh frozen foods contain no artificial flavors or ingredients, no synthetic colors or flavors, and non-GMO ingredients.
Head to Target to check out the awesome Cartwheel app offer: Save 40% off any Kidfresh Meal, September 11th – September 24th.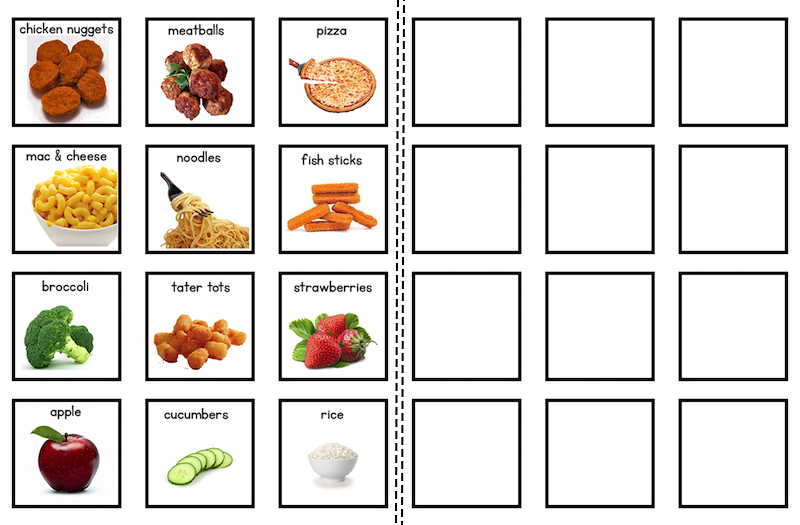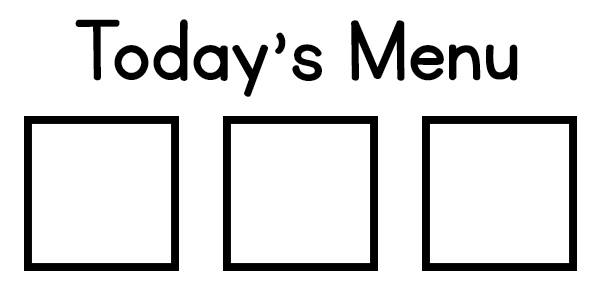 Next, turn on your laminator. When it is ready, place each of the printed pages in a laminating sleeve, and run them through the machine. You may want to mount the "Today's Menu" printable on a colored piece of paper to make it really stand out.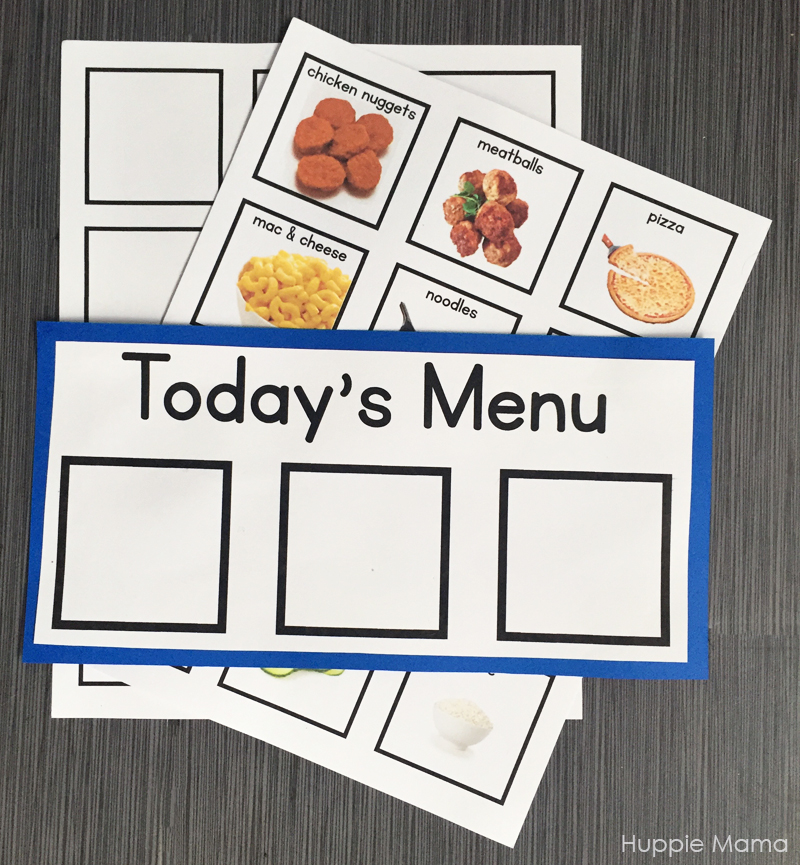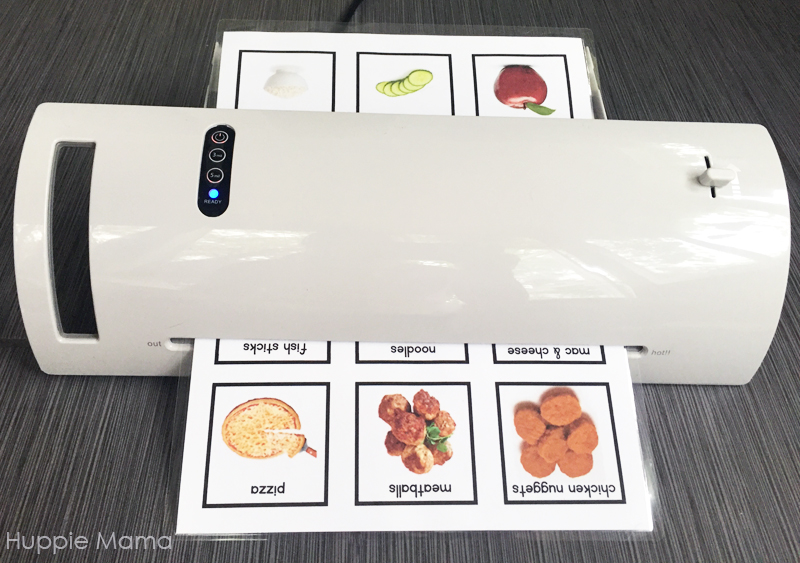 After the lamination cools, cut around the squares of the food images. Centered on the back of each square, adhere a small piece of velcro (the rough side). On the Printable Food Grid, place a piece of soft velcro in the center of each square. Each food image will be placed in a square on the grid.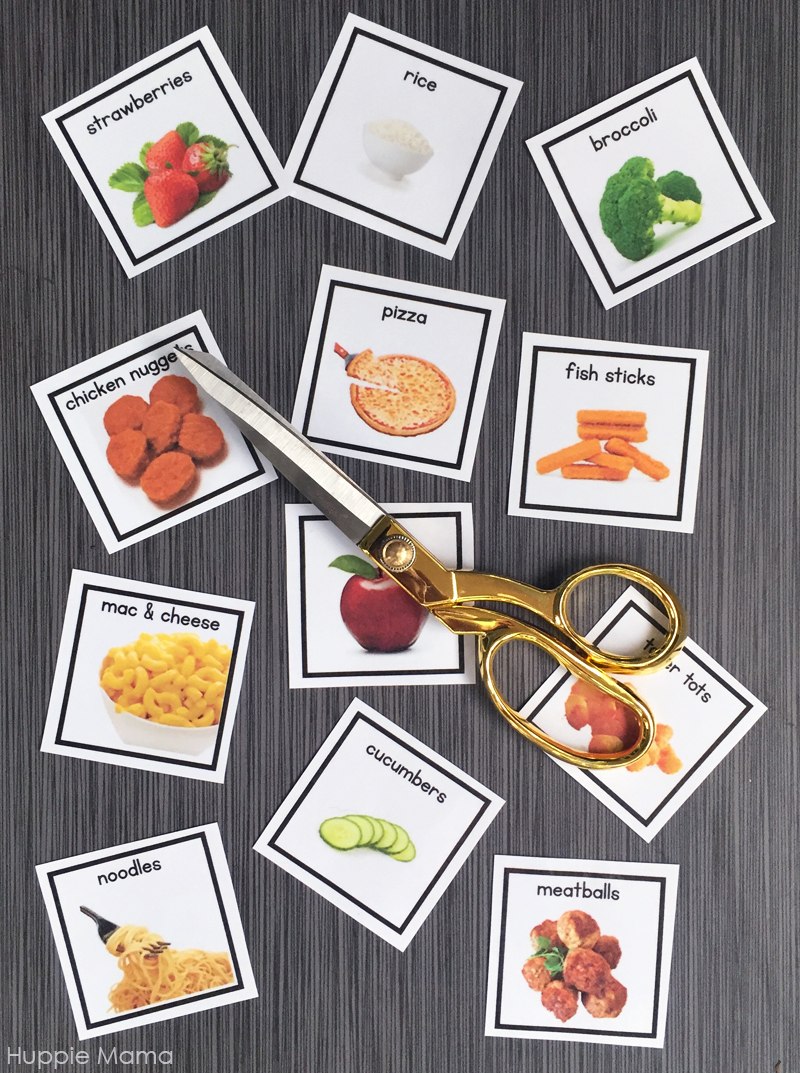 On the "Today's Menu" print-out, adhere a small piece of soft velcro in the center of each square. When your child is ready to help you plan a meal, he will grab 2-3 food images (an entree and one to two sides) from the large grid, and place them in the three squares on "Today's Menu".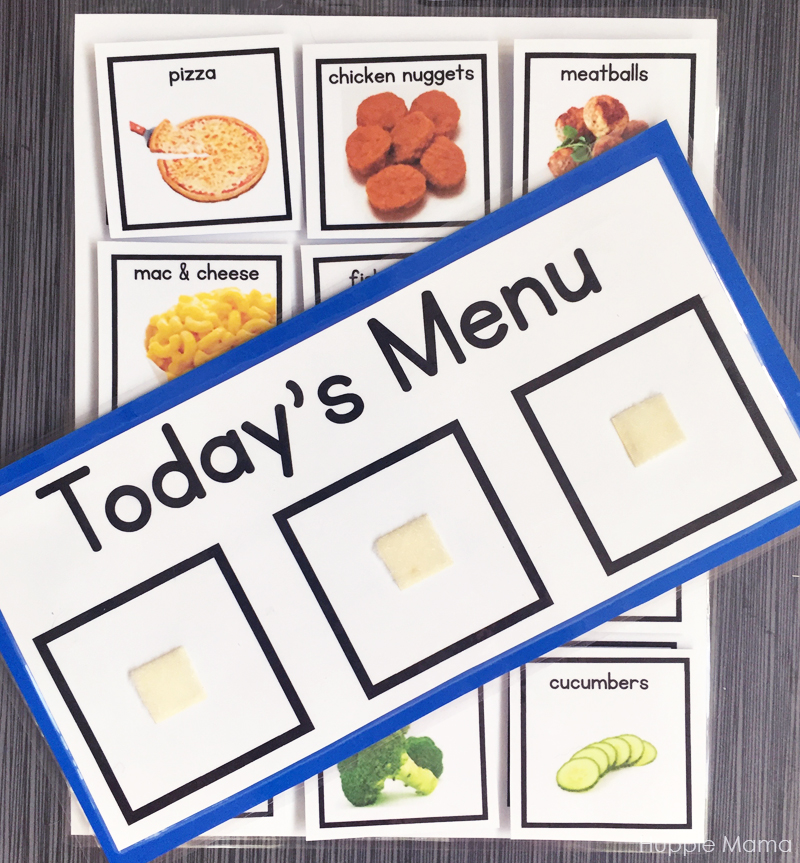 The final step? Time to plan and prep the meal! Bryce's school day ends at 12:15, just in time for lunch. For a great mid-day kids meal, you can prepare Kidfresh frozen foods for your child. With options like Kidfresh Wagon Wheels Mac + Cheese and Kidfresh Super Duper Chicken Nuggets, there are tasty entrees and sides for every child's taste buds. And each meal is prepared with up to ½ cup of hidden veggies. Created and approved by a leading pediatric nutritionist, Kidfresh meals are consistent with USDA dietary guidelines for all children.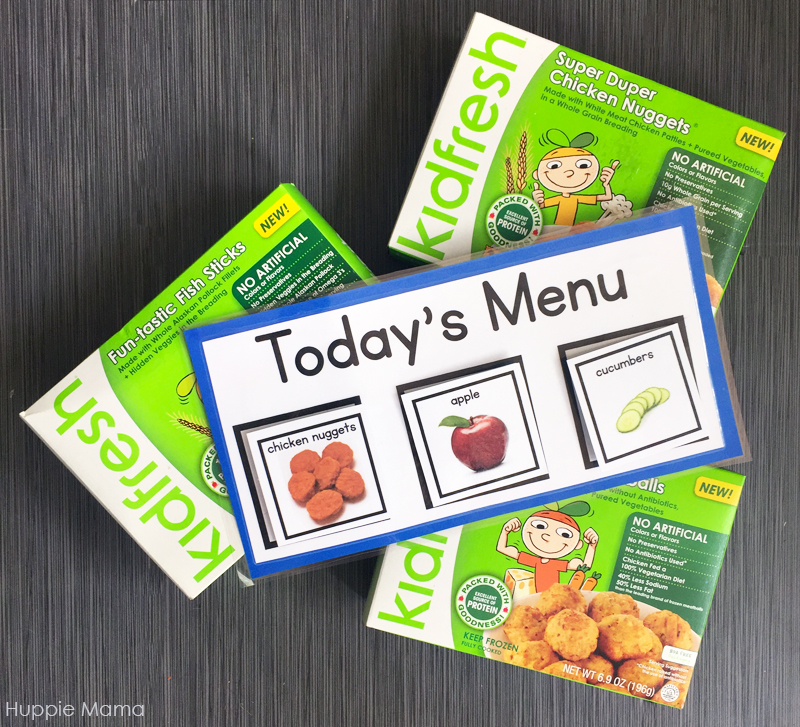 I allowed Bryce to assist with lunch planning. He was happy to select chicken nuggets, apple slices, and cucumber slices. (This boy LOVES his fruit and veggies!) I wanted to make it feel like a real 'big kids' meal, so I purchased this cute cafeteria-style tray and cup at Target. He ate every bite of his lunch. I find that kids tend to enjoy their food more when they are a part of the planning/preparing part!
Head to Target where you can find Kidfresh frozen foods in the freezer section labeled "Kid faves." These fresh frozen meals are great for kids 2 – 10 years old. Remember to scan the packages for 40% off using your Cartwheel app!
How do your kids help you in the kitchen?