These Italian Christmas Butter Cookies will instantly become some of your holiday favorites!
I tend to be a salty snack eater, but there's one sweet I cannot resist. It's those little, delicious butter cookies sold in Italian bakeries. You know the cookies I mean? They come in all different shapes, some filled with chocolate or jelly, some with sprinkles, some with mini chocolate chips. They are so tasty, and if you put a platter in front of me, I cannot promise there will be any left for anyone else just a few minutes later. Rather than purchasing a cookie platter this year, I decided to make my own… and I discovered they are even better! So here's my recipe for Italian Christmas Butter Cookies. They are simple to make and fun to decorate (especially with your kids).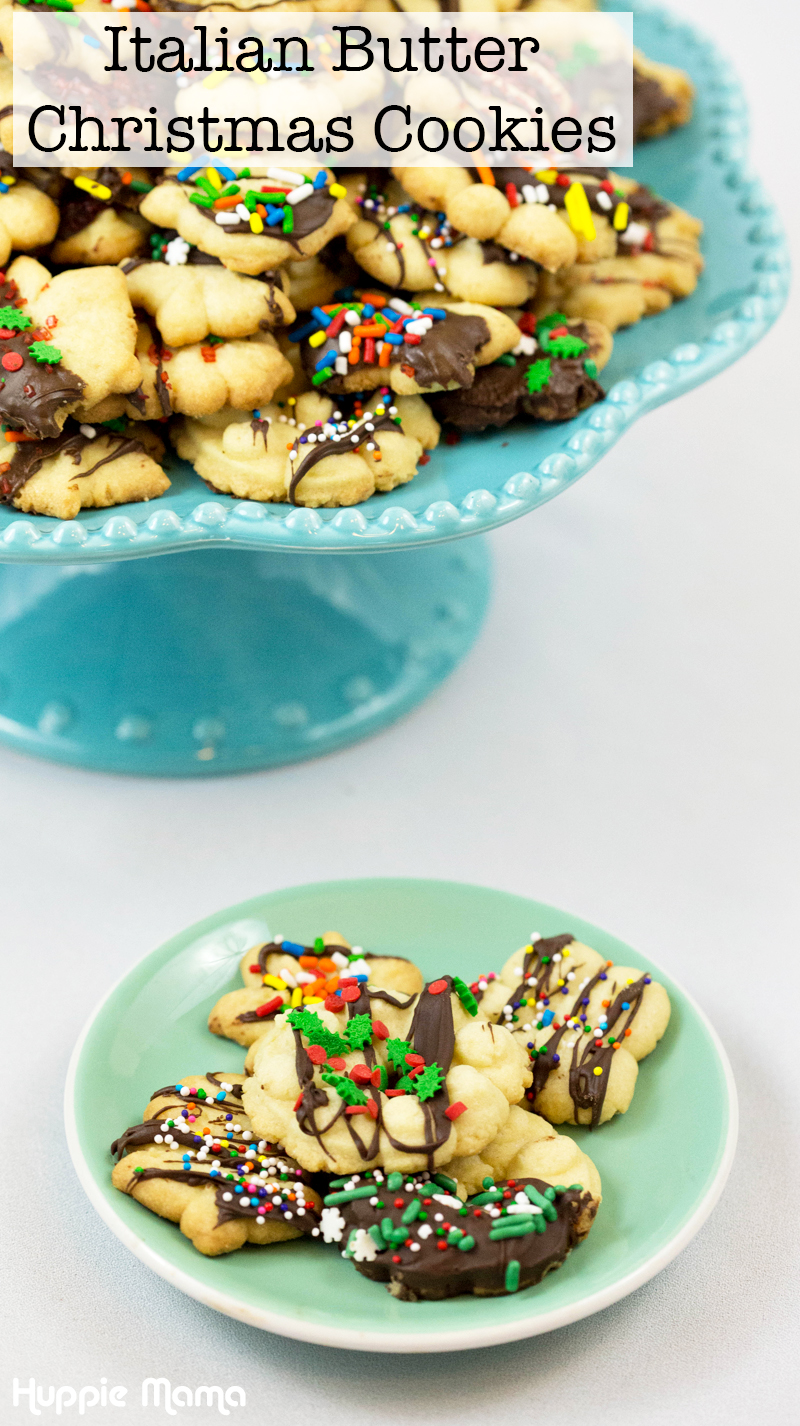 Italian Christmas Butter Cookies Ingredients:
1 cup (2 sticks) butter, softened
3/4 cup sugar
1 egg
1 t vanilla extract
2 1/2 cups flour
1/2 t baking soda
Toppings: melted chocolate, sprinkles
Italian Christmas Butter Cookies Directions:
Begin by gathering your ingredients and supplies. To make this process easier and ensure that I didn't ruin my cookies, I used Reynolds Cookie Baking Sheets. They are pre-cut pieces of parchment paper the size of a half-sheet pan. Just use one to line your pan and place the cookies on top. The cookies won't stick and the clean-up is super easy! To make the different-shaped cookies, I used a cookie press, but you could also chill the dough and use cookie cutters.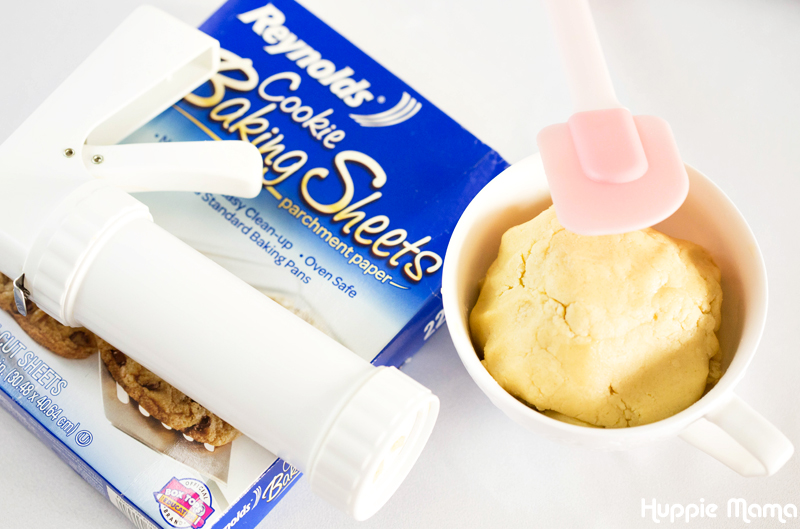 Preheat the oven to 350 degrees. To make the dough, combine the butter and sugar in a stand mixer. Add the egg and vanilla and continue to mix. In a separate bowl, sift together the flour and baking soda. In three separate batches, add the flour mixture to the butter mixture. Mix until just combined. If you are using a cookie press, place the dough immediately into the press with the selected shape and form the cookies on your parchment paper. If you are using cookie cutters, chill the dough about a half hour before rolling out. Depending upon the thickness of your cookie, bake 10 – 14 minutes. These cookies baked for 12 minutes and made 7 dozen cookies (great for cookie exchanges).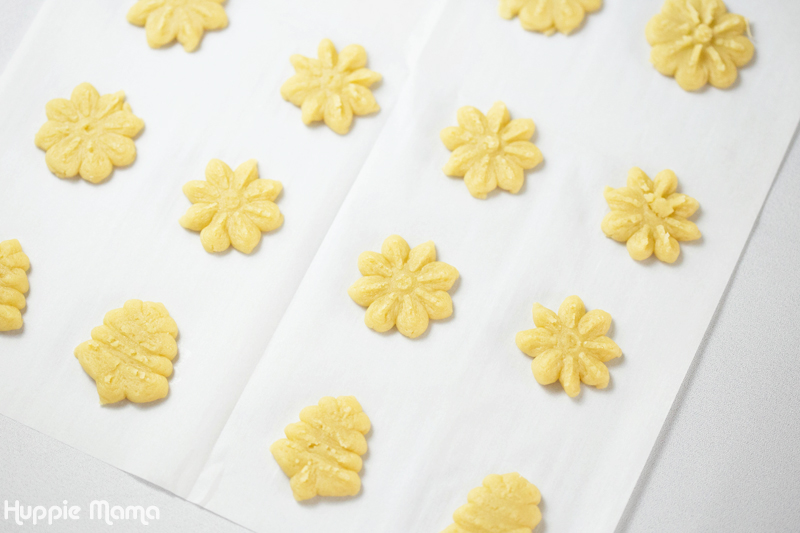 Now to the fun part – Decorating! When the cookies began to turn golden brown along the edges, I removed them from the oven and placed them on a cooling rack over the Reynolds Cookie Baking Sheets. Another great thing about these sheets is you can decorate over them and just toss them after. I set up a cookie decorating station with 4 ounces of melted semi-sweet chocolate and a variety of sprinkles. You can just just chocolate if you'd like.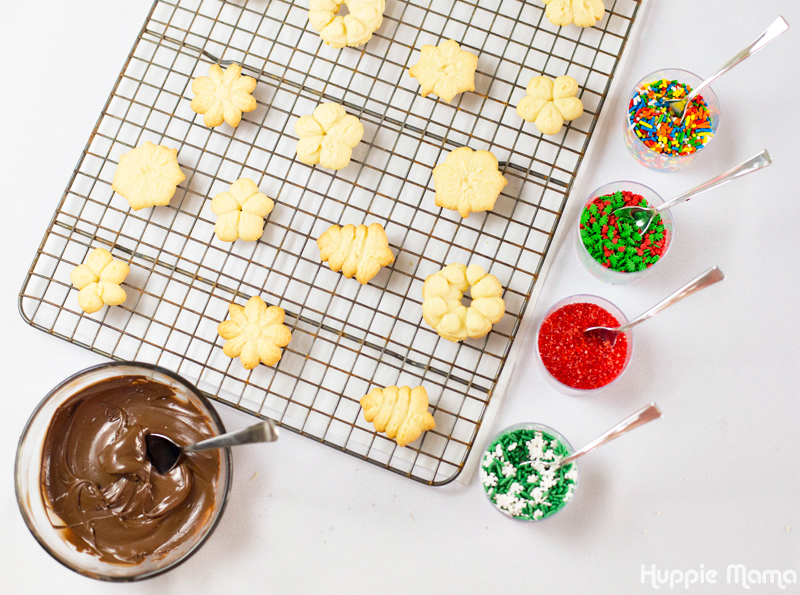 The kids had so much fun helping me decorate the cookies. I drizzled and dipped them all in chocolate, and the kids added all of the sprinkles (and I do mean all of the sprinkles – they love this part).
When they were all decorated, we transferred the cookies to the refrigerator so the chocolate would be firm and ready to eat. And I just may have let my kids eat the drizzled chocolate and excess sprinkles off the parchment paper.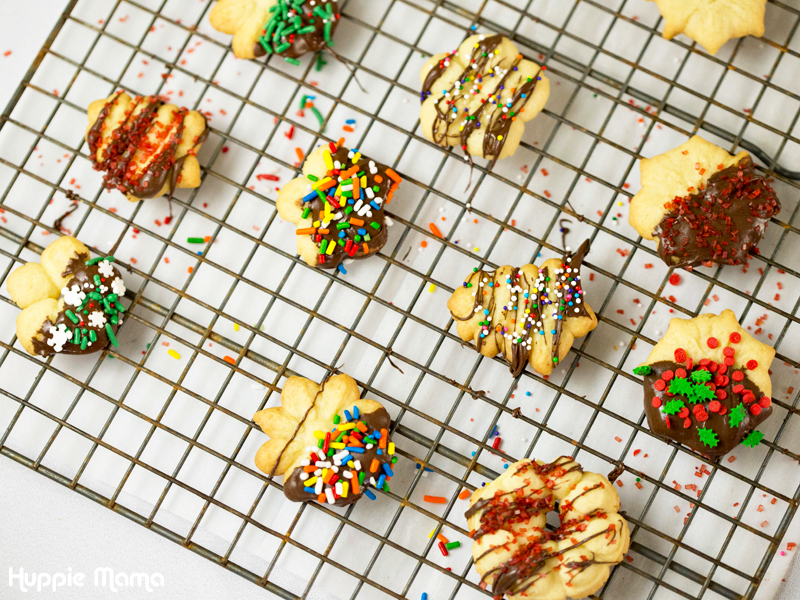 The kids did such a beautiful job decorating the cookies. Some of them looked even better than what you can find at your bakery. How awesome is this wreath cookie?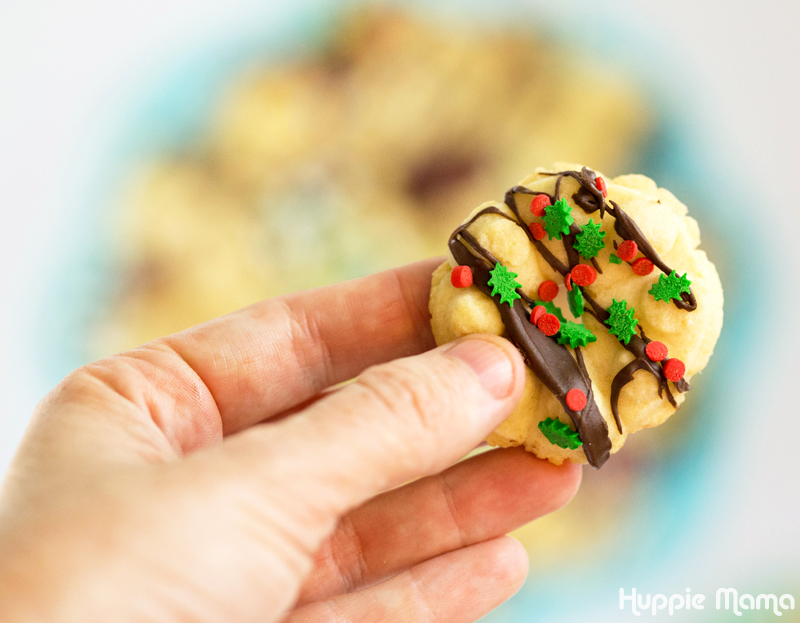 To serve these at your holiday party, just plate them up – nothing fancy required! These cookies store well in the refrigerator in a lidded container for about a week, so you can make them in advance.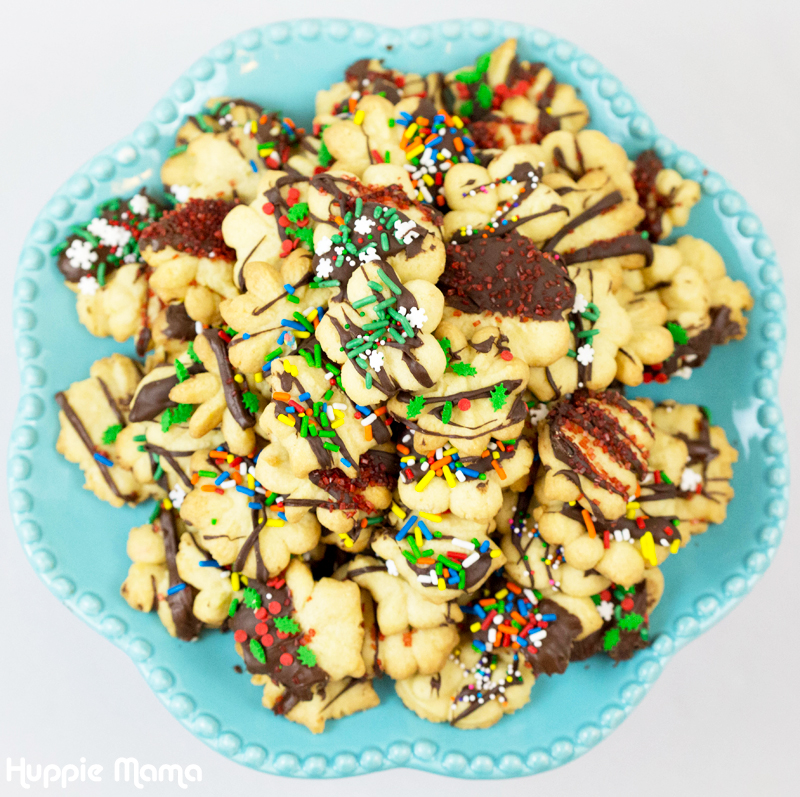 And remember to set aside just a few for you. If not, your children and guests will devour them all! they are so buttery, crisp, and delicious.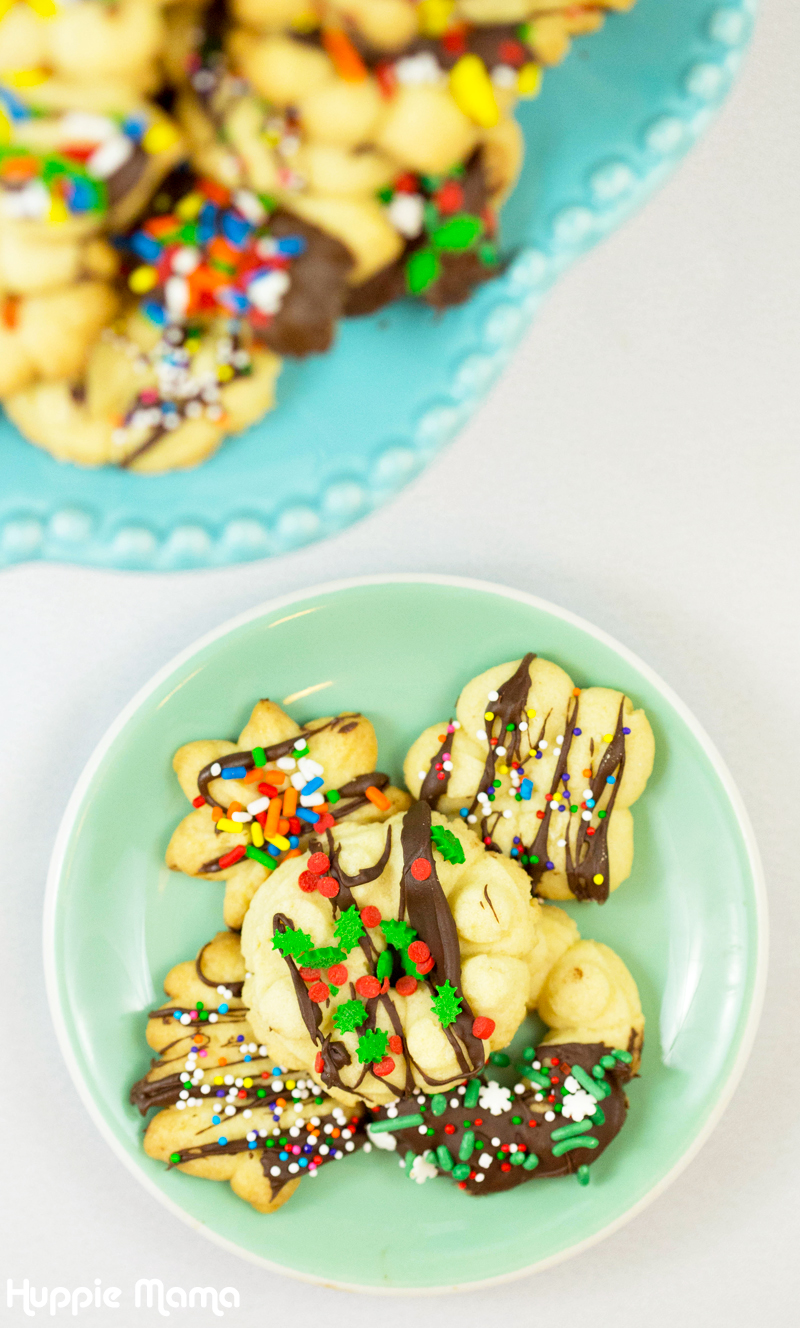 What is your favorite holiday cookie recipe?
Pin this Italian Christmas Butter Cookies image below!