This shop has been compensated by Collective Bias, Inc. and its advertiser. All opinions are mine alone. #AwakenYourTastebuds #CollectiveBias
I'm one of those people who has an absolutely insane memory. I can remember back, fairly vividly, to events that happened when I was just 3 or 4 years old. One of my first memories was going to the Catskill Mountains in upstate New York as a very young child. I remember walking through a huge field covered in flowers to reach a lake where I caught tadpoles with my dad. I remember meeting my grandmother's cousin who gave me a pretty little jewelry box. And I remember sitting outdoors on a lawn chair under a covered area, looking at this little sticker book that I absolutely loved. It had those puffy stickers that were popular back in the 1980s, and the stickers were all of my favorite Star Wars™ characters. This is probably my first pop culture/movie memory, and just thinking about it makes me smile. I hope that I can create those magical moments with my children.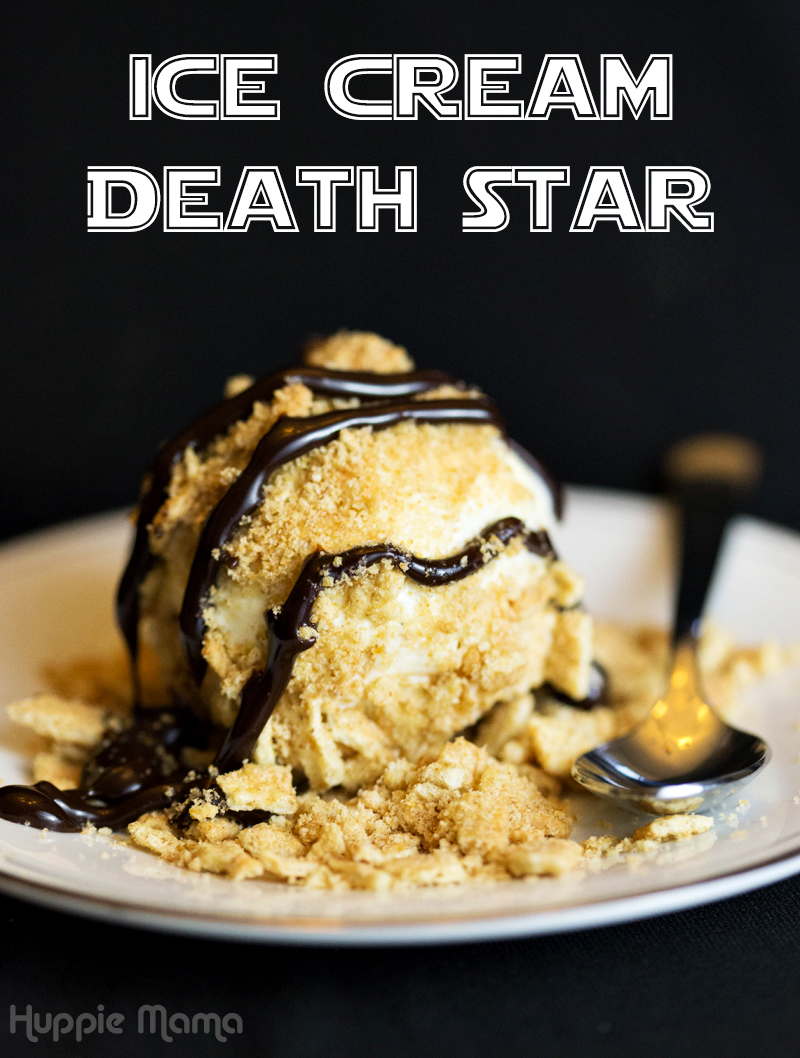 Then there's my husband. He's the type of guy who runs to the movie theater the moment there's a new installment of his favorite movie series. So of course, this past Thursday night at 11:30 PM, he was in line to see Star Wars™: The Force Awakens. Inspired by my childhood memories and my husband's love of Star Wars™, I created this Star Wars™ Ice Cream Death Star recipe.
Ingredients:
1 cup Star Wars™ Cinnamon Toast Crunch Cereal®
Pint of vanilla ice cream
1/4 cup heavy cream
2 ounces chocolate chips
1/2 t cinnamon
Directions:
Remember those childhood memories I was hoping to create with my children? Well, the kitchen is a great place to start! Lydia and Bryce love joining me in the kitchen to create recipes, especially desserts (where, of course, they sample everything as we go). For the first part of this recipe, place a cup of Cinnamon Toast Crunch cereal in a gallon-size zipper bag. Make sure it is well sealed, place it on your counter, and let your kids pound it with their fists until it is completely crushed. The kids had fun showing me their "strong" muscles while taking on this task.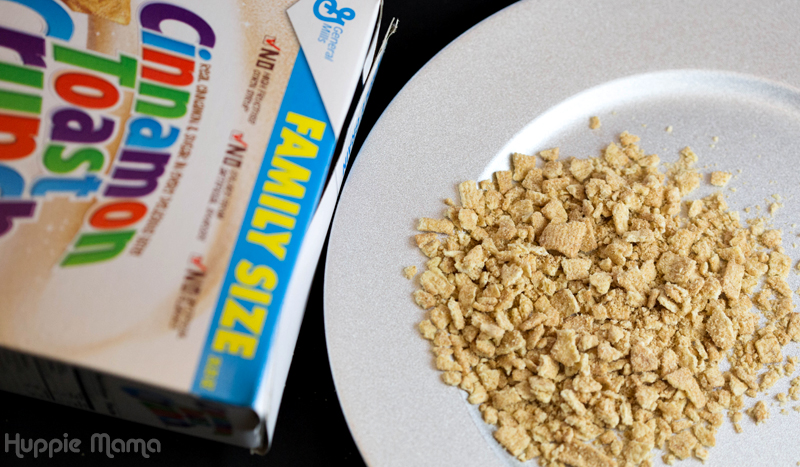 Next, using a large ice cream scoop, make four scoops of ice cream. I purchased French Vanilla, one of my favorite flavors, but you could use whatever flavor your family enjoys. This is similar to a classic fried ice cream, which generally uses vanilla.
Roll your ice cream balls in the crushed Cinnamon Toast Crunch cereal. Make sure you get a good coating on the outside. You shouldn't really see the ice cream inside.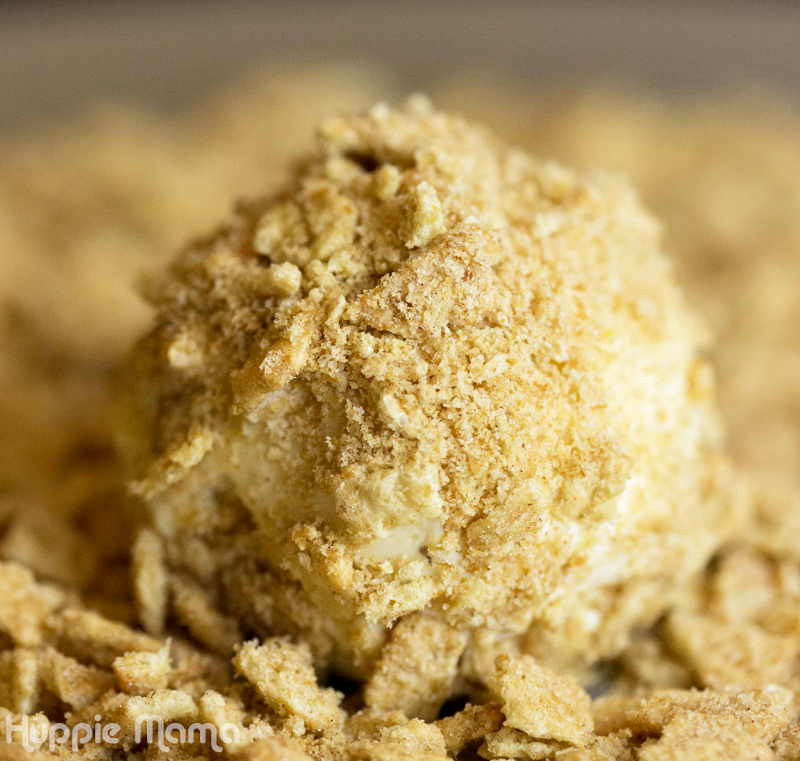 Finally, make your chocolate sauce by combining the heavy cream, chocolate chips, and cinnamon in a  small sauce pan over a low heat. Stir continuously until you reach a desired consistency. If you find it's a little too thick, you can always add an extra splash of heavy cream. The cinnamon gives it the perfect bit of spice to tie in with the cereal. Drizzle the chocolate sauce over your Star Wars™ Ice Cream Death Star, and you're ready to serve immediately. It's a deliciously fun dessert!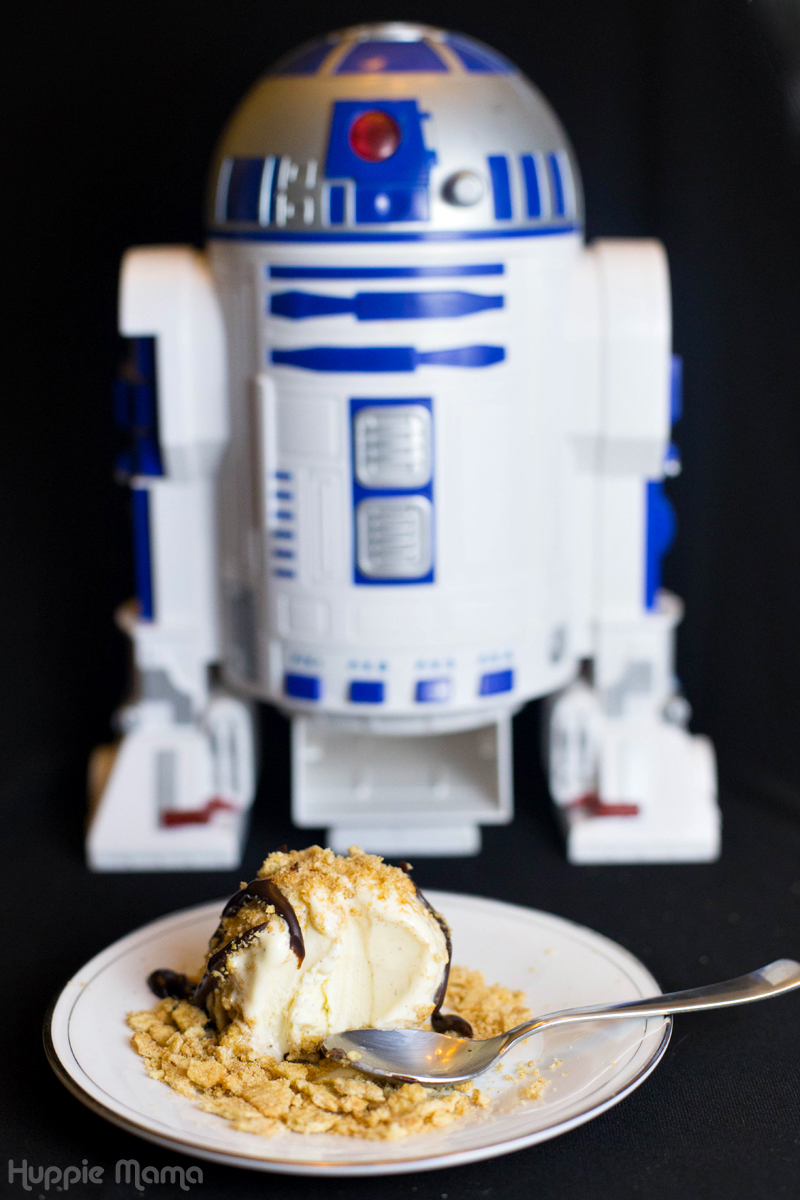 If you're looking for another fun kid-friendly snack, check out these Star Wars™ Go-Gurt yogurt tubes. My kids call them "yogurt sticks" because they eat them cold, straight out of the freezer. They're also a great addition to school lunches.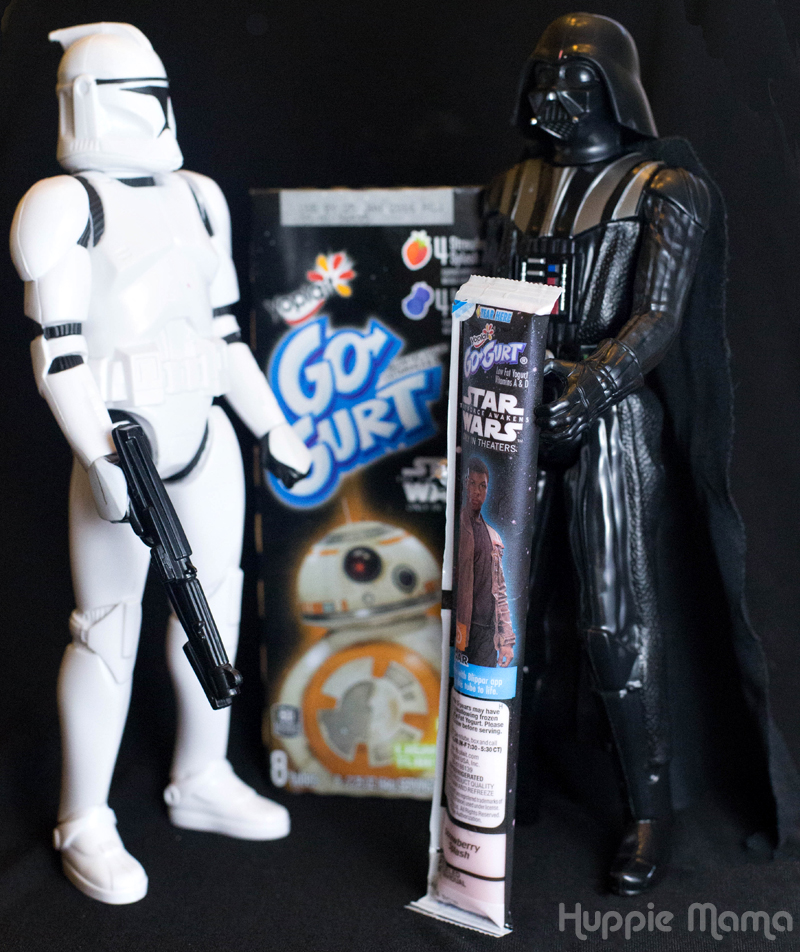 Head to Walmart to purchase all of the ingredients to make the Ice Cream Death Stars, including Cinnamon Toast Crunch and other General Mills cereals. While you're there, grab a box of Star Wars™ GoGurt yogurt tubes. Be sure to look for the specially-marked Star Wars™ packages down the cereal aisle and dairy case.
Do you remember seeing Star Wars™ as a child? What are your favorite memories?