For some recipes, I keep my chicken whole and roast it. For others, I break the chicken down into 9 pieces and cook the individual pieces. Here's a simple step-by-step tutorial to break down (butcher, not "butcher") a whole chicken. This is a pasture-raised chicken, which is what I highly recommend. From one chicken, I generally get 3 meals for 4 people total (so 12 servings): one dinner the first night, leftovers for the next day's lunch, then I cook the bones to make broth to use as a soup. (*I am not a professional chef, so this is the home cook's version.)
Equipment:
large cutting board (preferably plastic; wooden may hold on to the bacteria in the chicken, even after washing)
a sharp, large chef's knife
poultry shears
Step 1: Gather everything you need. Unwrap your chicken. I like mine to be chilled, as it makes it easier to cut through.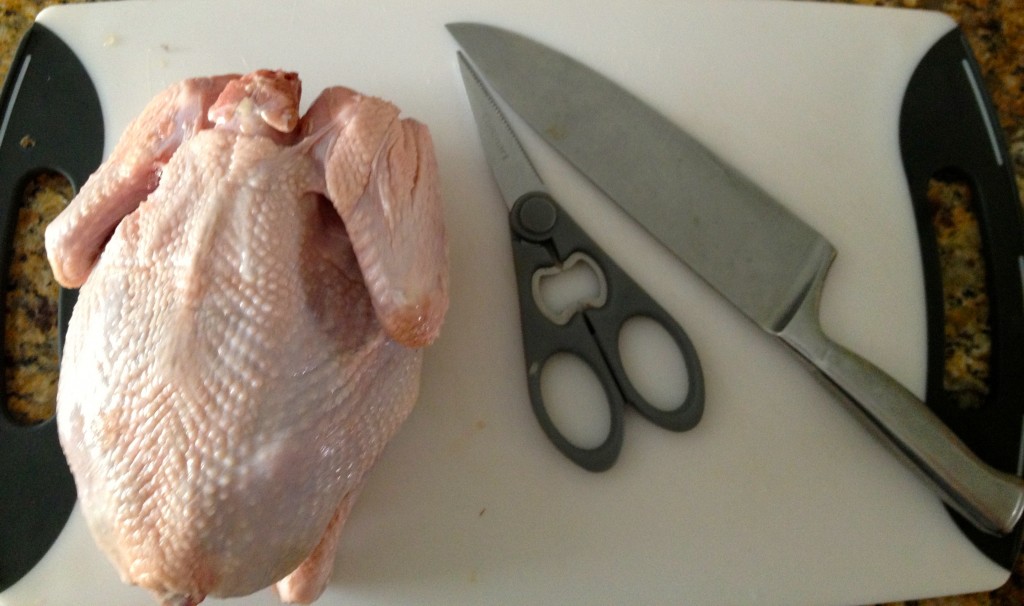 Step 2: Place the chicken breast-side down.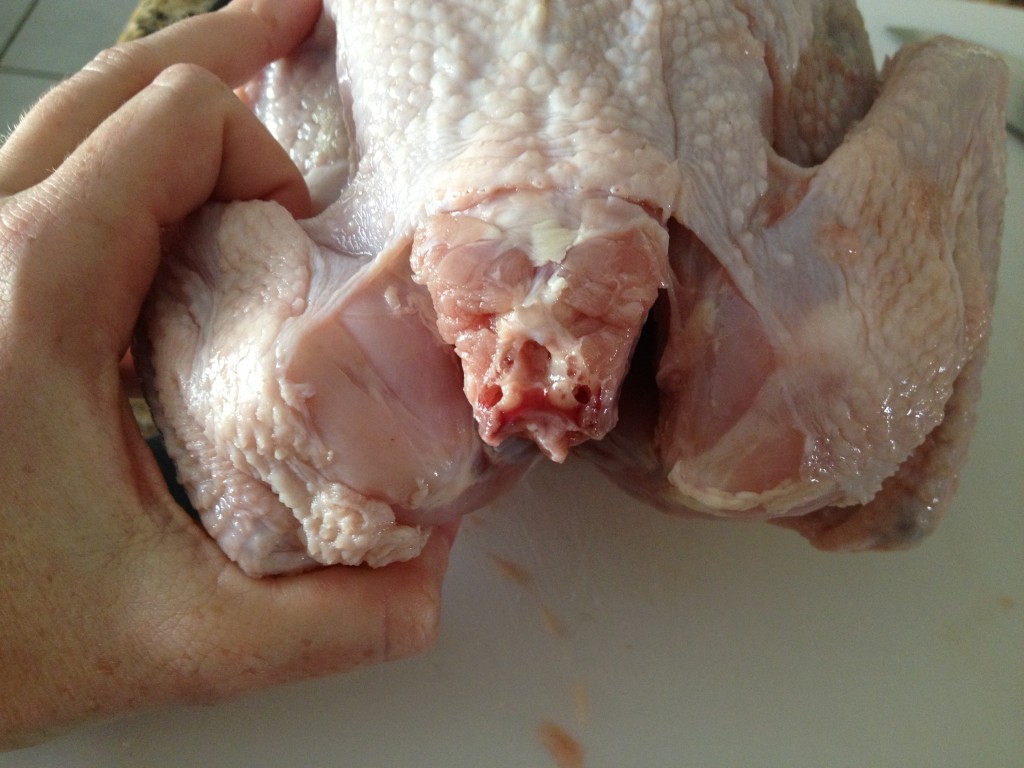 Step 3: Use your poultry shears to cut alongside both sides of the backbone to remove it entirely.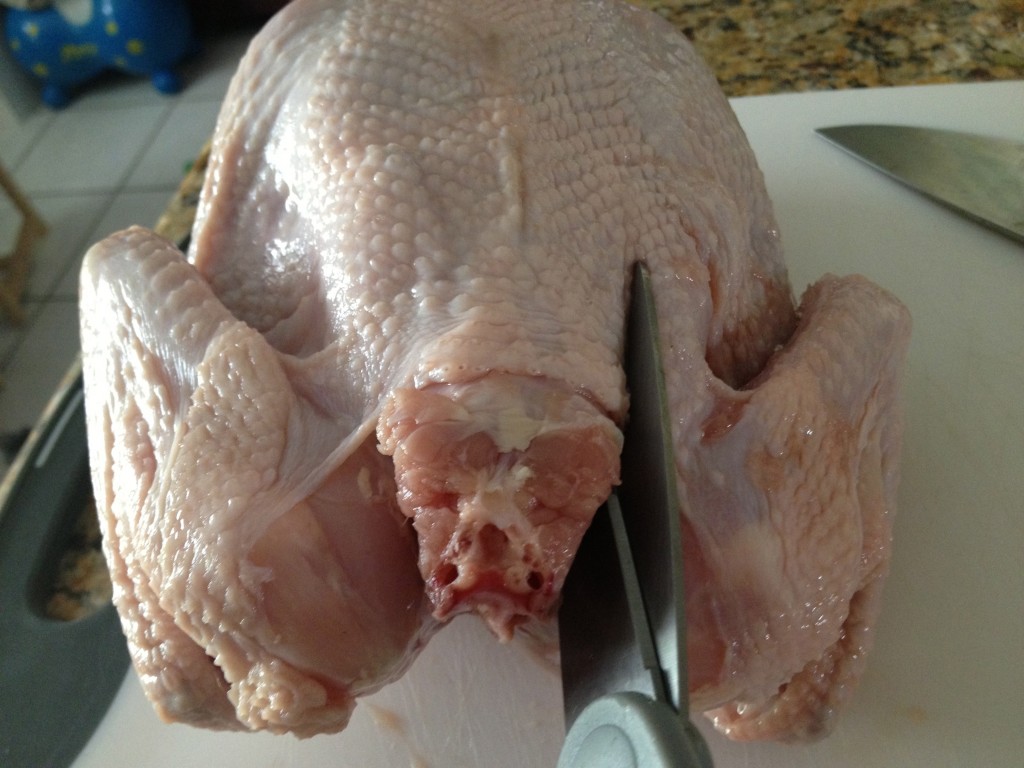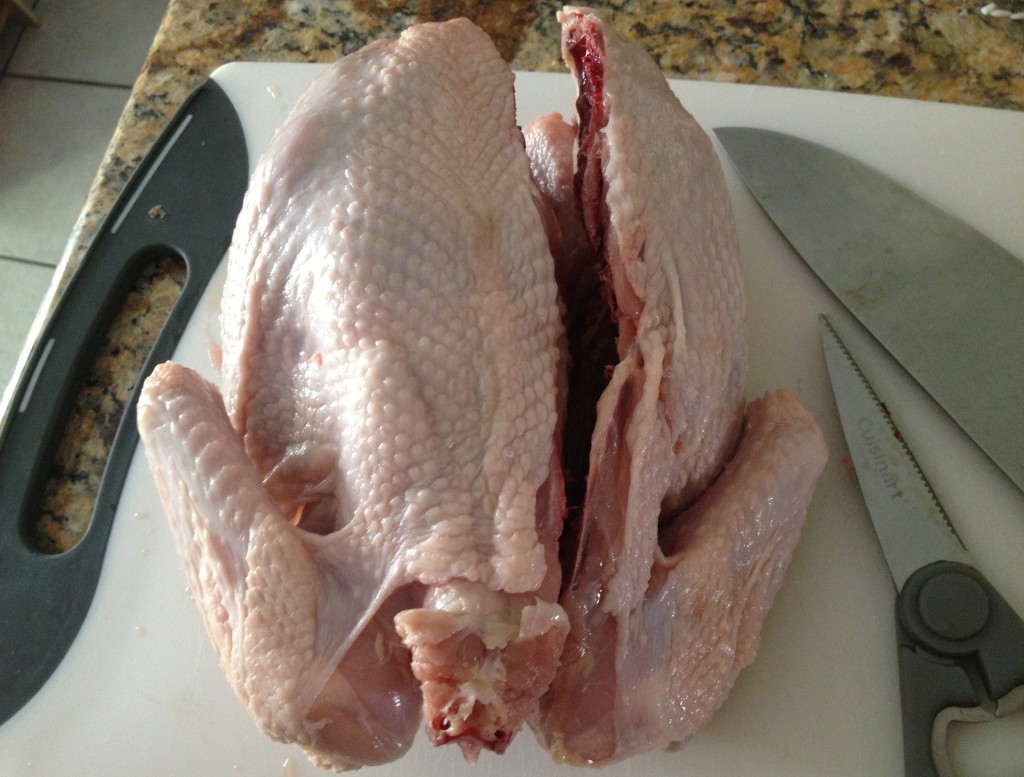 Step 4: When the backbone is removed, you can kinda crack it a bit to flatten out the other side.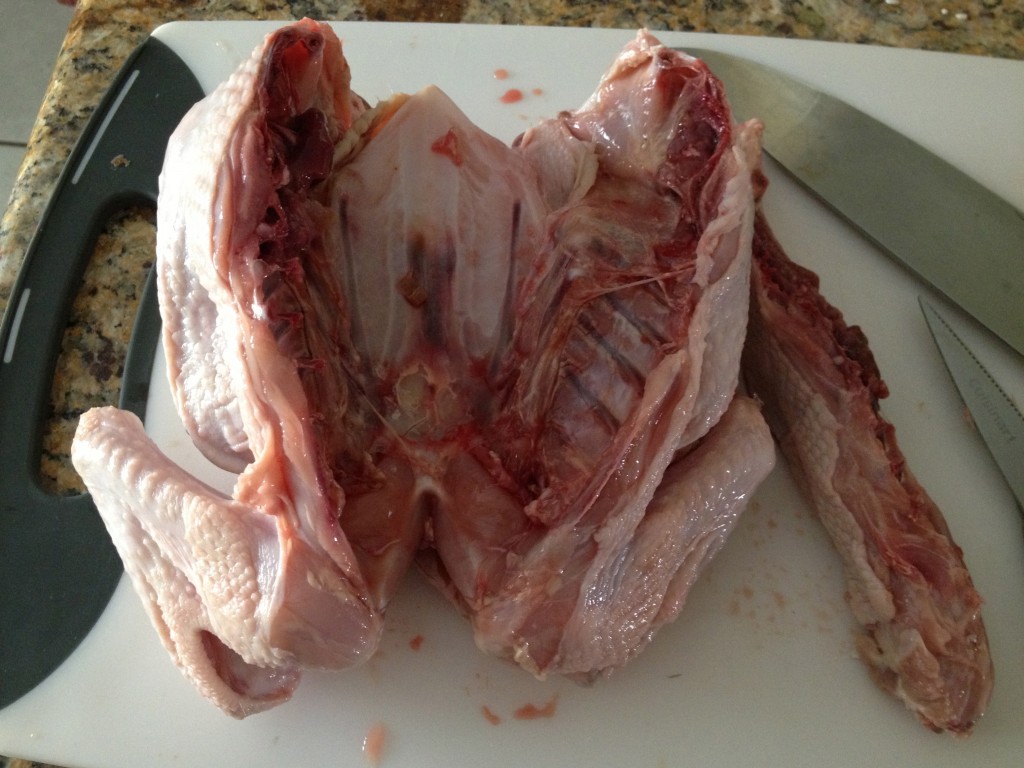 Step 5: Separate the chicken into two halves by cutting down the center of the breasts.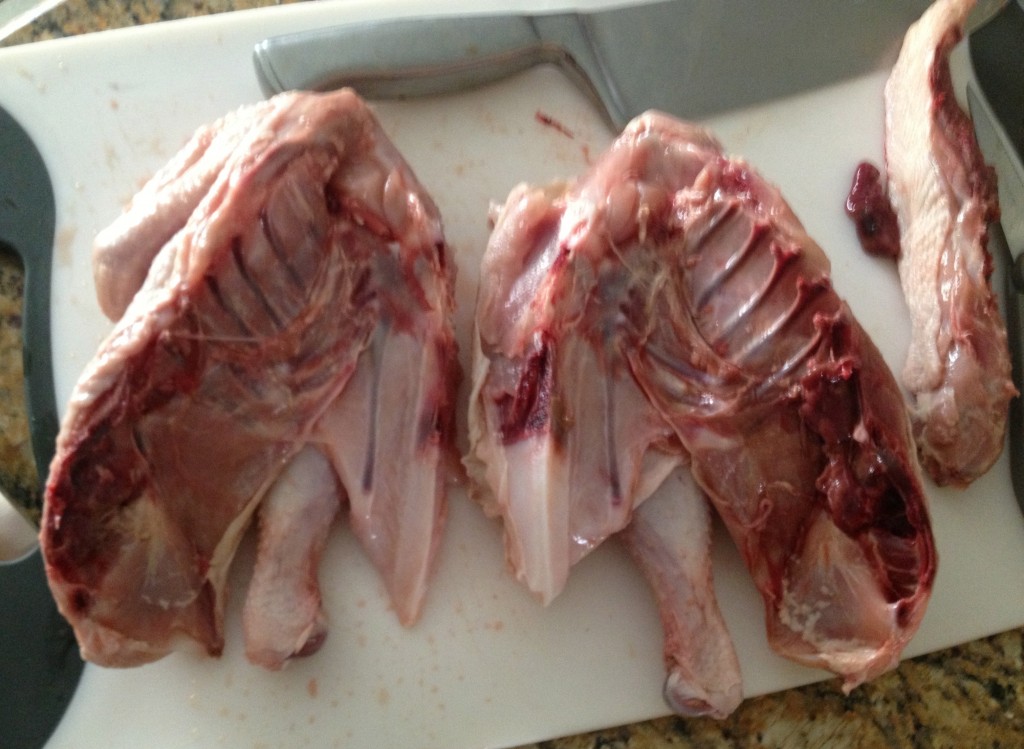 Step 6: Now it's time to separate the breast/wing from the thighs/leg. You can use your fingers to find where it's easy to cut.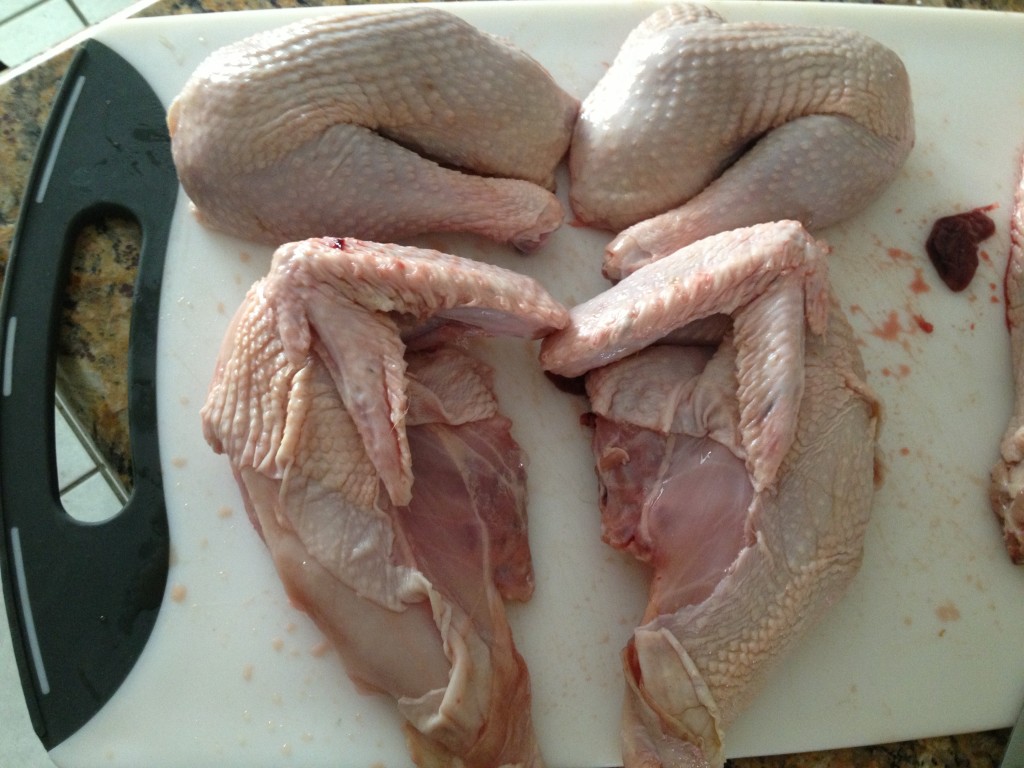 Step 7: Separate the thighs from the leg. This requires you to pull the leg back to snap where the joint is then cut through where the bone is to separate it.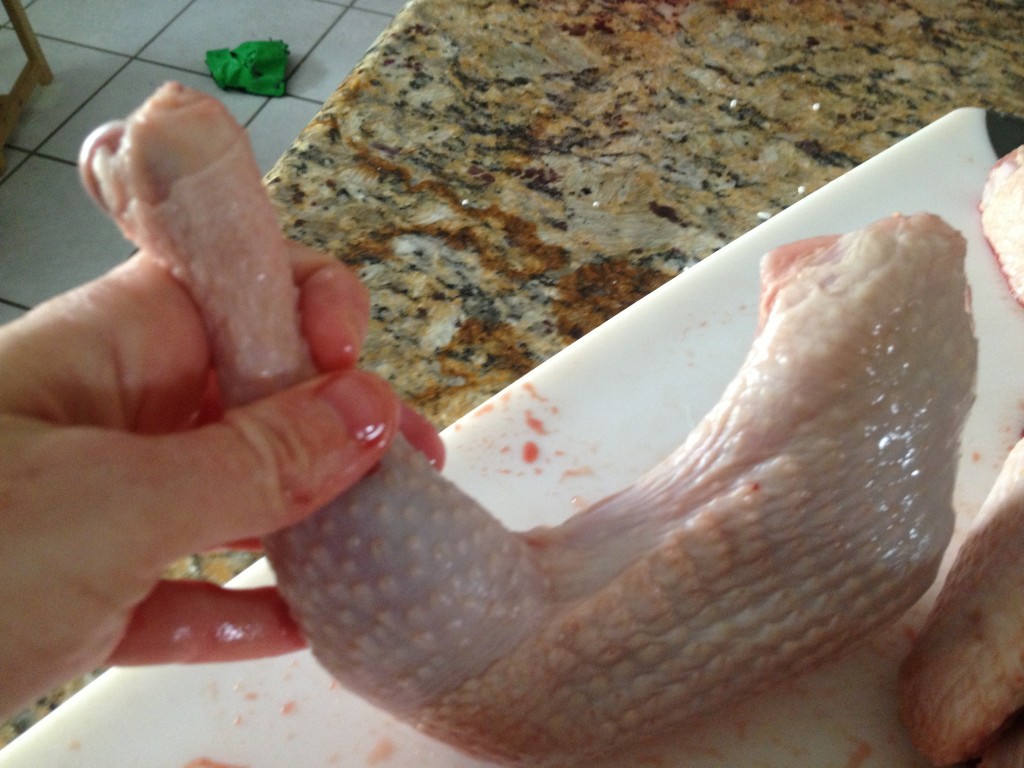 Step 8: Now you can separate the wing from the breast. This is similar to the last step – find the joint, bend back, cut.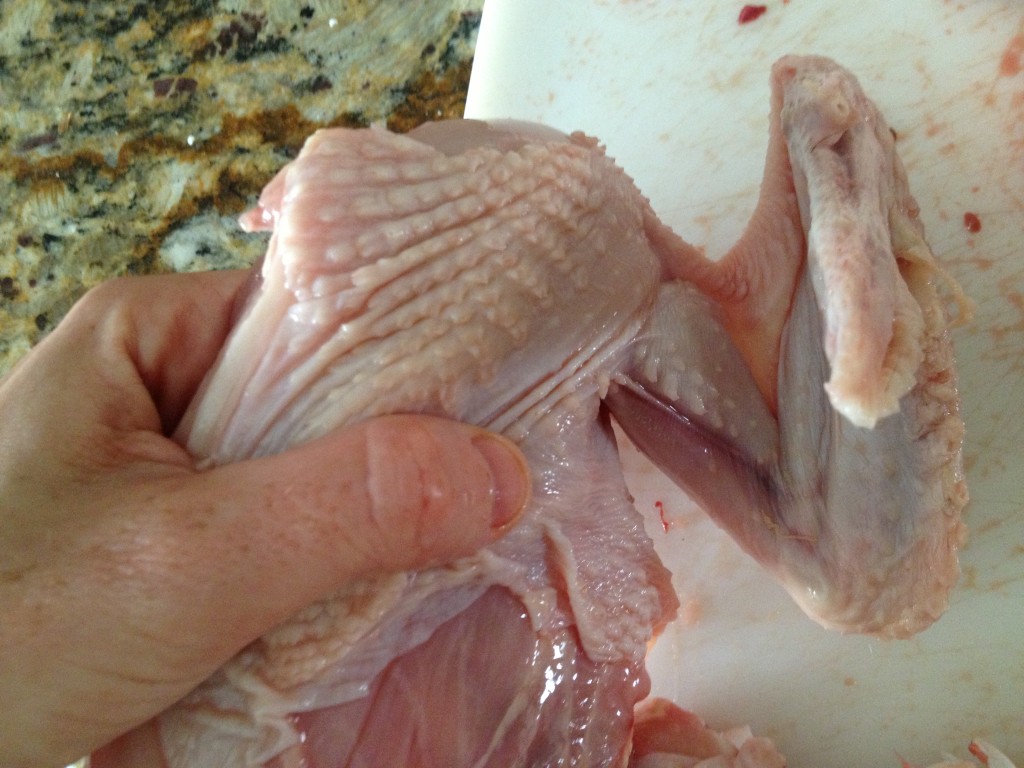 And now you have 9 separate pieces of chicken: 1 backbone, 2 breasts, 2 thighs, 2 legs, and 2 wings. I save the backbone in a zipper bag in the freezer for when I make broth.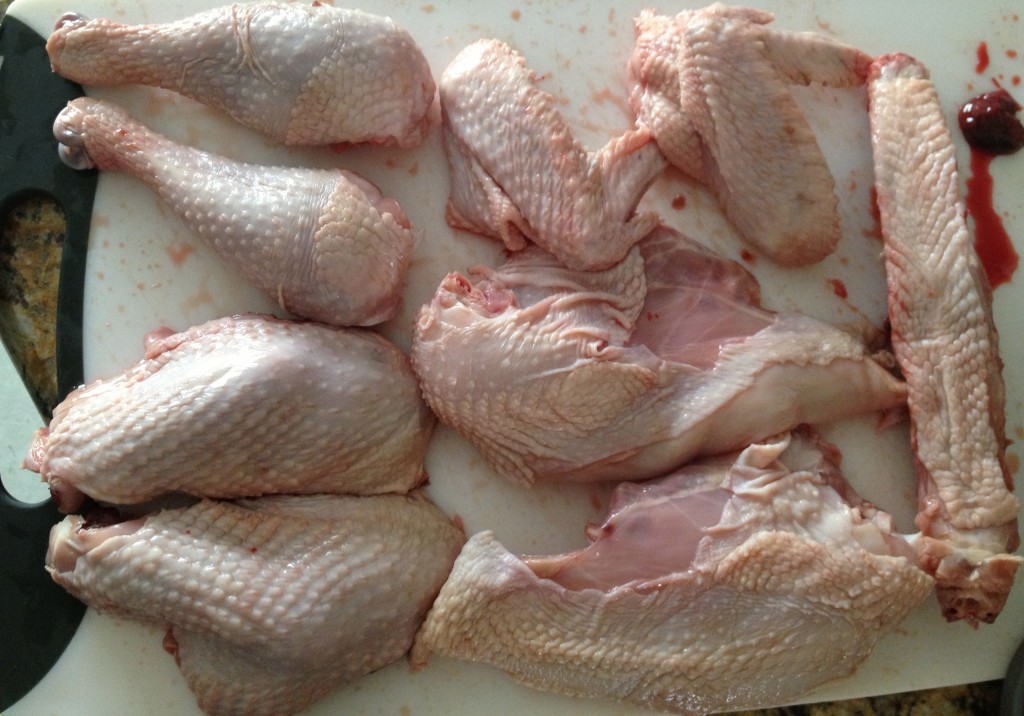 Simple enough, right?? Now you're ready to make your favorite chicken dish!