Use water bottles to make this Upcycled Pumpkin Patch!
This time three years ago, I wrote a blog post that I thought was a wonderful idea for an upcycled pumpkin patch. Problem is, I had only been blogging about a year and a half, and I had no clue about good blog photography or how to promote my posts. Because I still really like this idea, I decided it was time for a re-do. Upcycling is a great alternative to standard recycling. Basically, you are repurposing an item by converting it into something new and better. It helps to minimize waste and respect the integrity of items that may otherwise get tossed. Here is our Upcycled Halloween Pumpkin Patch with water bottles.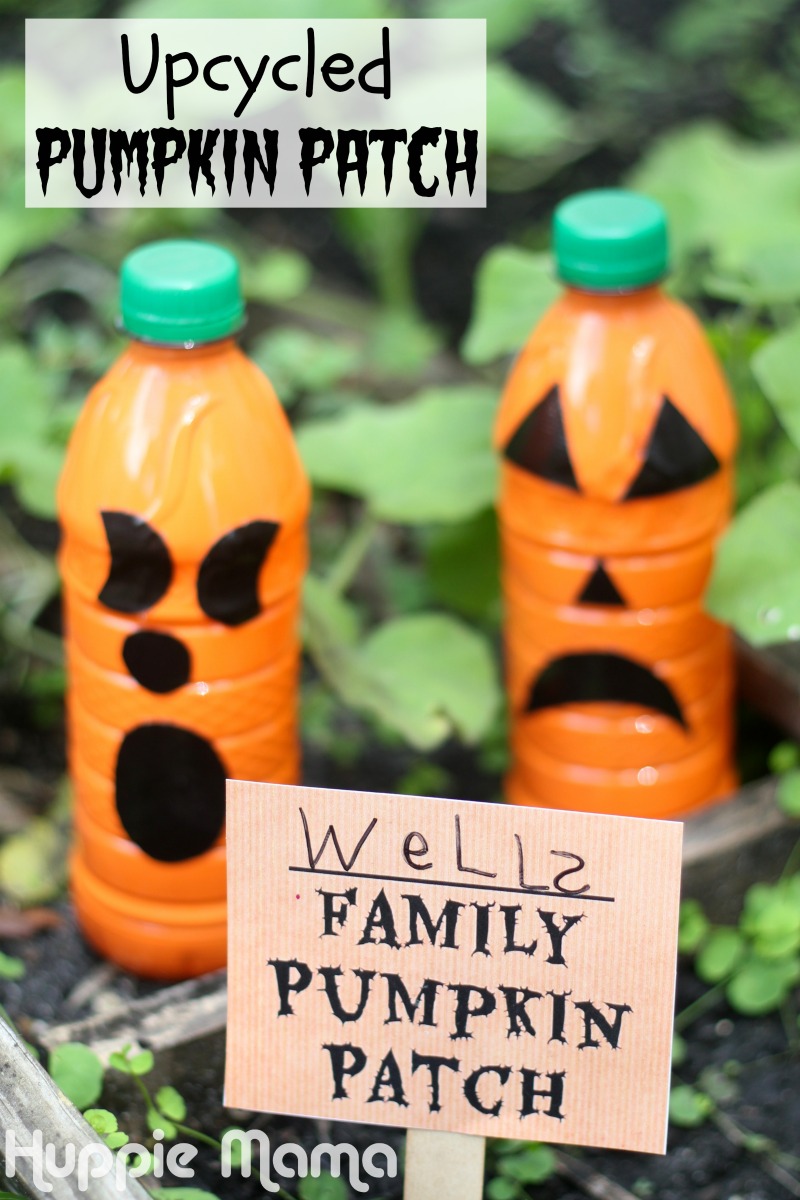 Materials:
empty water bottle
orange craft paint
black Duck tape sheet
Directions:
Begin by drinking your water, emptying the bottle, and removing the label. Hand it to a cute child who makes goofy smiles when photographed.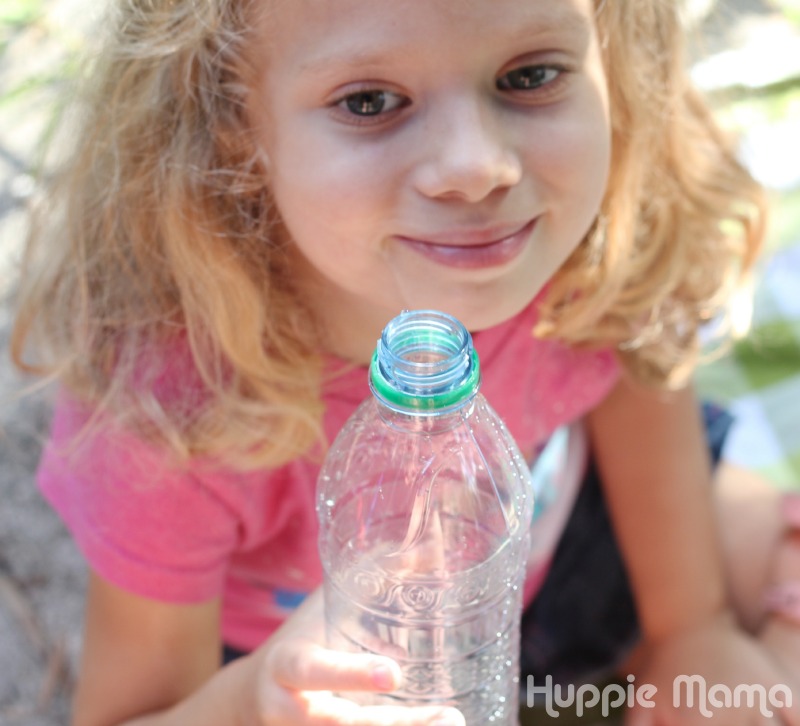 Pour orange craft paint inside the bottle. Make sure to use a generous amount so that it is enough to coat the entire inside of the bottle.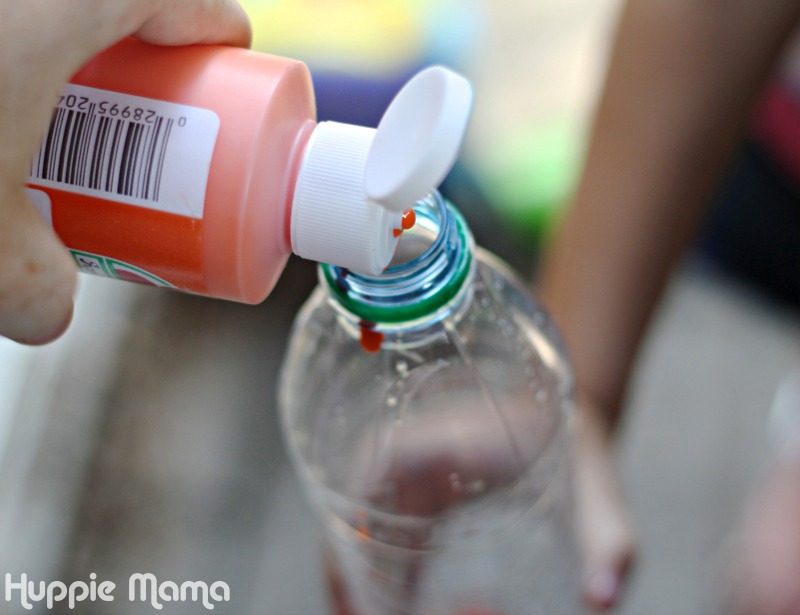 Place the cap on the bottle and close tightly. These green caps are great as pumpkin tops!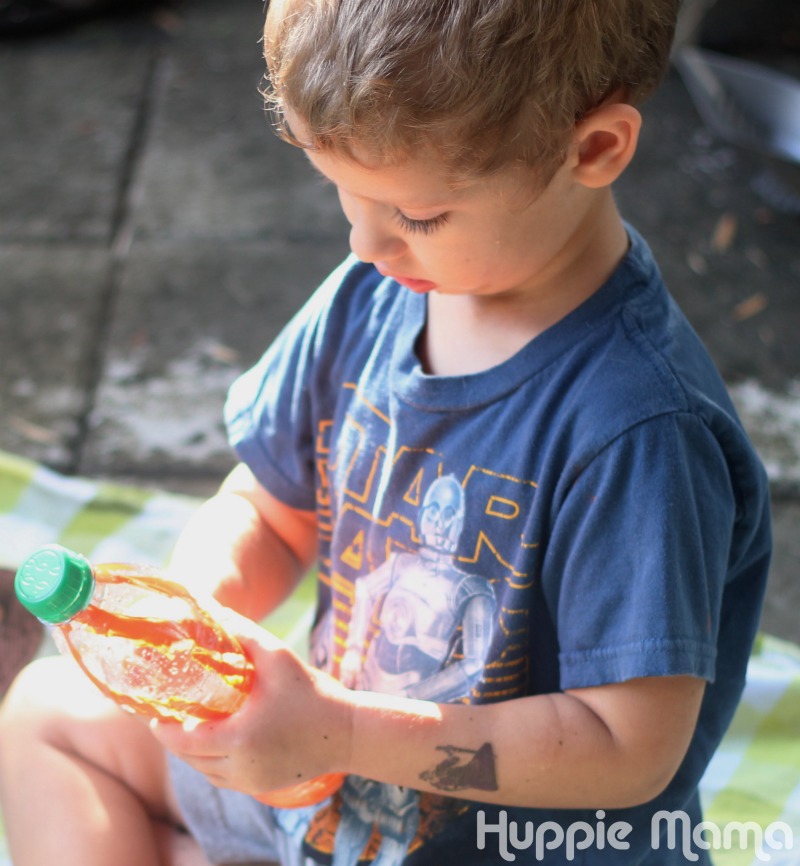 Shake the bottle until the paint has entirely coated the inside. This part is super-fun for young kids!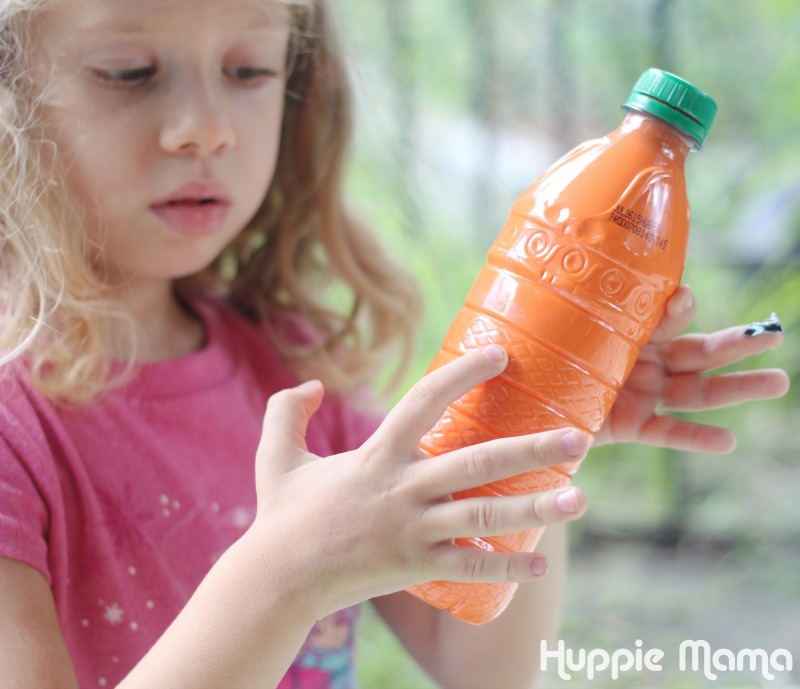 Next, choose what type of face you'd like to add. Lydia wanted a "Boo!" face so it would be spooky. Bryce wanted a mad face. Cut the facial pieces out of the black duct tape sheet, and remove the back to adhere the different shapes to the orange bottle.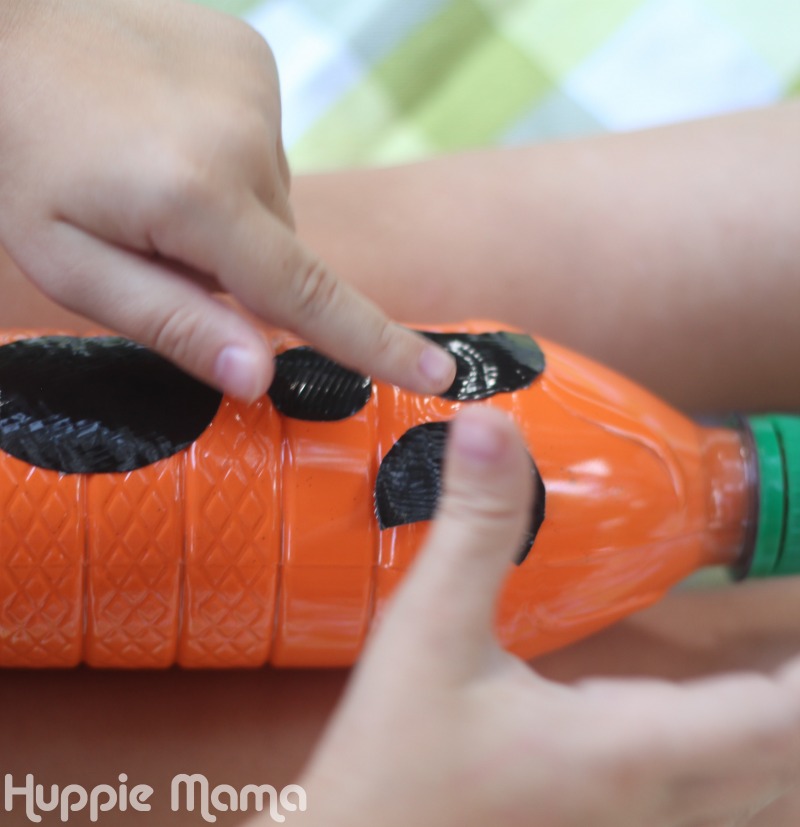 This next step is critical. Have your child make a maniacal face while holding the bottle. Then add funny captions to it. This is what Halloween is all about…right?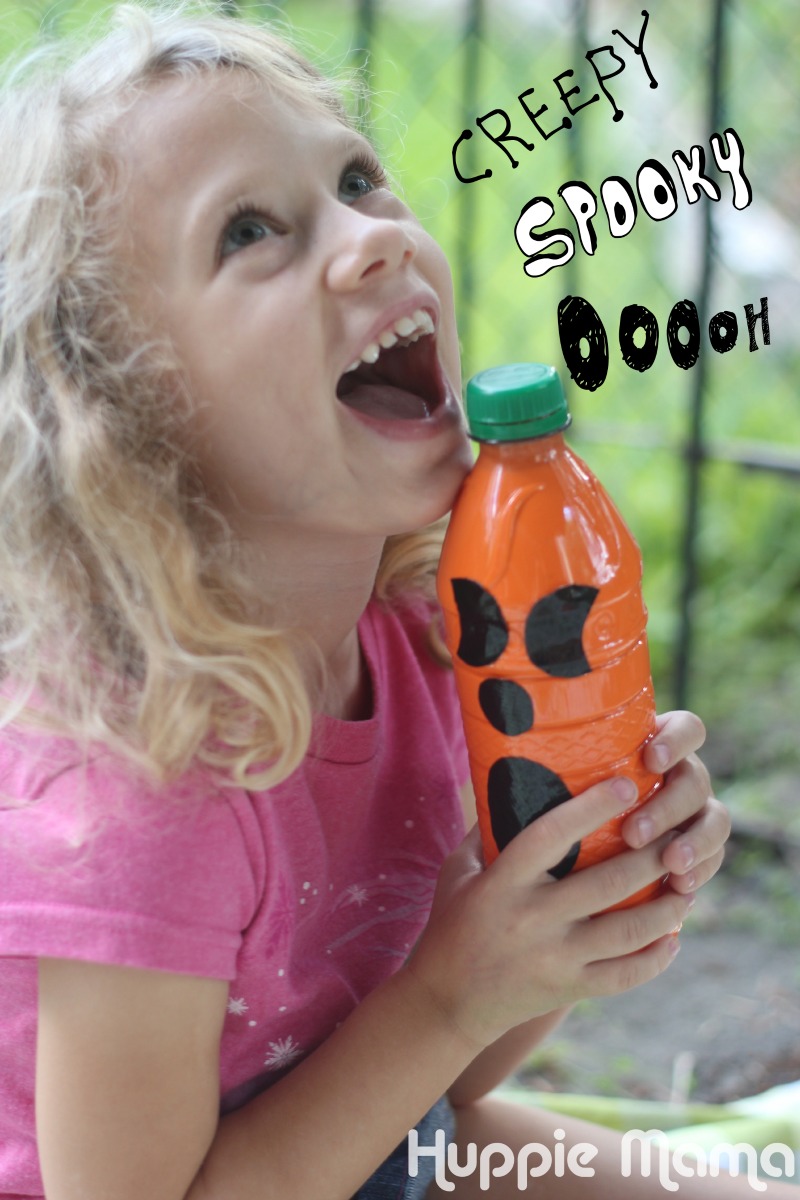 Now you're ready to create your Upcycled Pumpkin Patch. Begin by printing the Pumpkin Sign Printables and cutting out each one. Glue them to popsicle sticks so you can stick them in the ground.
Arrange your pumpkin patch by adding raffia, scarecrows, fall leaves, and other decor. And your printed signs, of course.