When I was in college, I used to tutor a boy whose grandmother would make the most delicious crepes filled with Nutella. She copied the recipe out of her cookbook for me, and 15 years later, I still make this special treat for my family. Here is a modified version for individuals who are gluten-intolerant. I have included a sweet recipe and a savory recipe below.
Gluten-Free Crepes
Ingredients:
Directions:
1. Combine ingredients in a blender until you have reached a consistent mixture.
2. Heat a large saute pan and add enough butter to coat the bottom well.
3. Pour 1/4 of the crepe batter into the pan and swirl handle of pan to get even coverage.
4. Cook crepe on one side until it just begins to brown. Flip over and cook the second side briefly.
5. Remove from pan, and continue to make all 4 crepes.
Once your crepes are prepared, you have two options: Savory or Sweet. Both are absolutely delicious! I made the Chicken & Broccoli Crepe for lunch and the Bananas Foster Crepe for dessert. The Chicken & Broccoli Crepe is a great way to use up leftover chicken or you can just buy a rotisserie chicken to quickly get dinner on the table. Some other ideas for savory crepes include ham and cheese, tuna melts, or use them to replace the pasta in manicotti.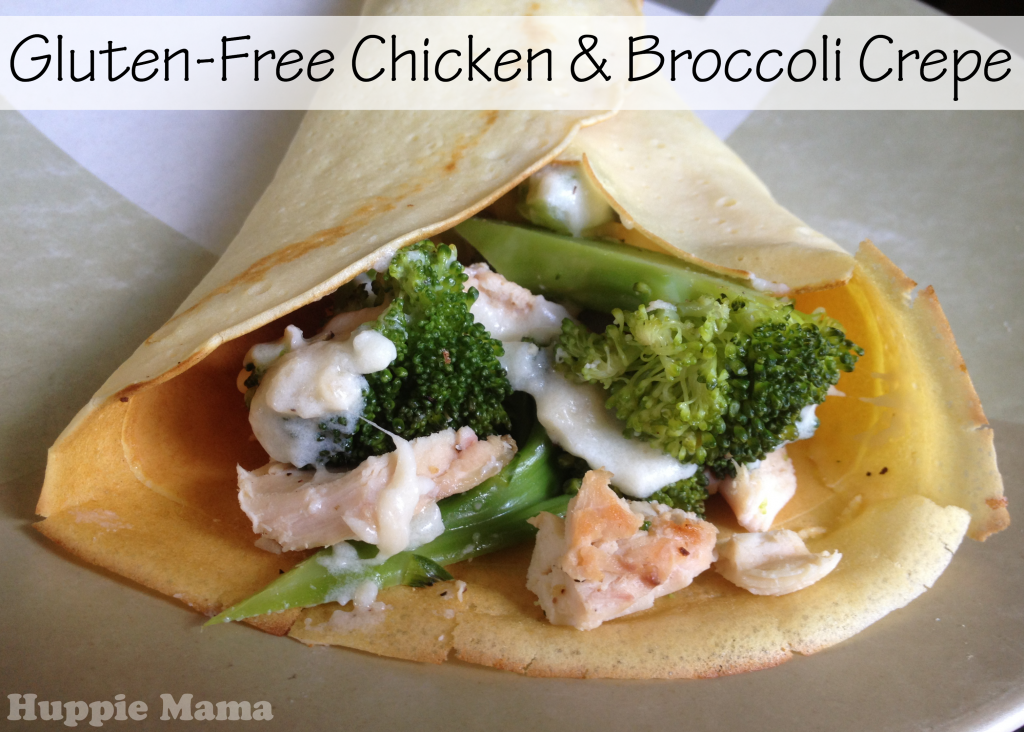 Ingredients:
2 cups of cooked chicken, diced
2 cups of steamed broccoli
1 cup milk
1 T Living NOW Gluten-Free All-Purpose Flour
1 T butter
2 T grated parmesan cheese
salt & pepper to taste
4 crepes
Directions:
1. Prepare the chicken and broccoli and set aside.
2. Add butter and flour to a small saucepan and combine. When a roux has formed (it's a paste about the consistency of peanut butter), add cup of milk as you quickly whisk to combine. Bring mixture to a boil and reduce to a simmer until you achieve a creamy bechamel sauce. Add in parmesan cheese and whisk until it has melted. Season with salt and pepper.
3. Place 1/4 of the chicken and broccoli on a crepe, cover in sauce, and fold in the sides. Repeat for all 4 crepes. Enjoy!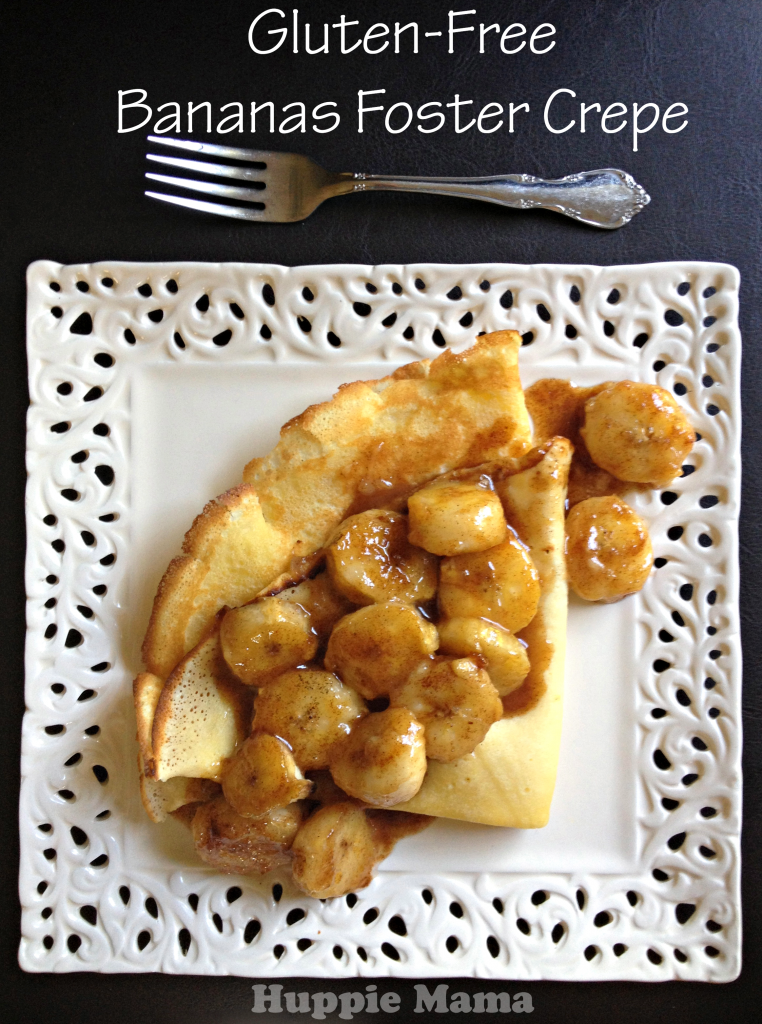 Ingredients:
1 ripe banana, sliced
1/2 T butter
1 t honey
1/4 t vanilla extract
1/4 t cinnamon
1 crepe
Directions:
1. In a saute pan, combine butter, honey, vanilla, and cinnamon. Stir until all ingredients combine and form a syrup.
2. Add sliced bananas, saute on one side, flip, and saute on the other side. They only need to saute about a minute per side.
3. Fold your crepe into quarters and pour the bananas and syrup over the top. You may want to serve with whipped cream or ice cream, but it's also delicious without!
What kind of crepes would you prepare?