This post is sponsored by Georgia-Pacific; however, all thoughts and opinions are my own.
Learn about my trip to the Georgia-Pacific Mill in Palatka, Florida.
Sometimes as a blogger, I get offered some pretty cool opportunities! Last week, I had the privilege of being invited to tour the Georgia-Pacific Mill in Palatka, Florida. Likely you've never heard of Palatka, but it was actually one of the busiest cities in Northern Florida about 100 years ago because it lies along the St. John's River. It was a booming town with many businesses, until Henry Flagler decided to build the railroad through St. Augustine rather than Palatka, and over time, Palatka's population and industry diminished. However, the Georgia-Pacific Mill built in 1946, is able to keep the economy afloat there by employing about 900 individuals, and when they studied the mill's impact on the local population, they discovered that for every one person employed at the mill, 3 – 4 jobs are created because of the need for public services, stores, and other local businesses.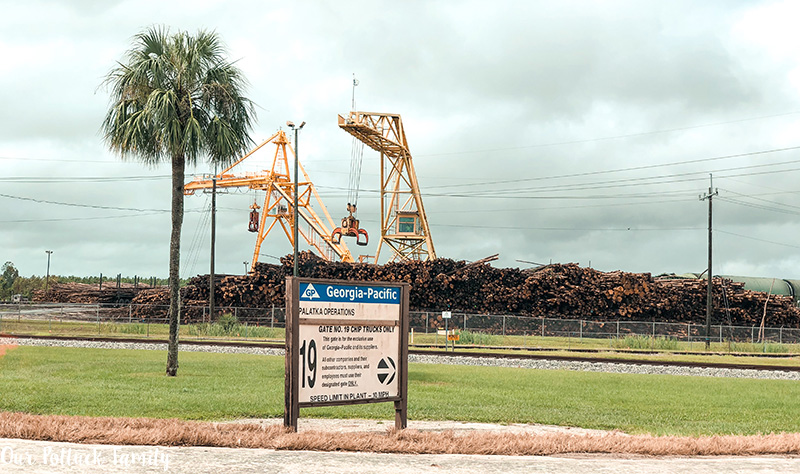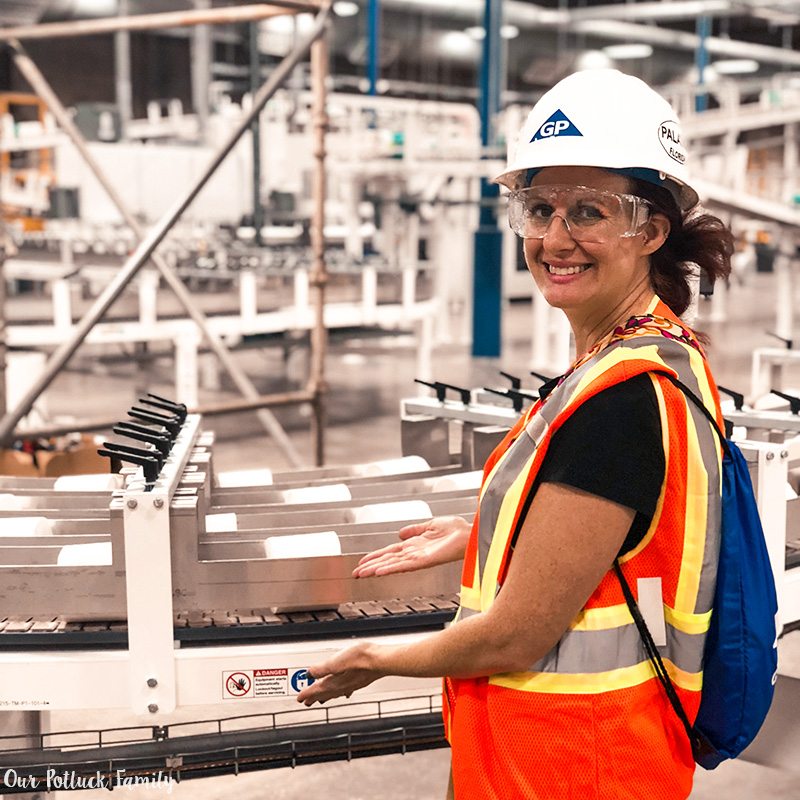 We often don't think about the impact one company can have on the entire economy and livelihood of a community, but as the job market changes, as companies relocate outside of our country, as industries are no longer relevant to today's society, we need to recognize just how important one company's survival is to small towns throughout our nation. The paper mill I visited produces some of the household brands you purchase regularly, like Quilted Northern®, Angel Soft®, Brawny®, and Sparkle® as well as kraft paper to line pet food bags.
The 

Georgia-Pacific Mill in Palatka also does so much to support the surrounding community:
The mill's estimated economic impact locally is about $750 million per year.

It's the first mill to achieve an EPA Energy Star Industry Challenge award for reducing energy by 10% within 5 years.

It opened the St. Johns River Center in Palatka in 2015 to educate students about the wetlands surrounding the area. 

It made a 3-year $122,000 commitment to the local school district to pay for laboratory equipment for the Advanced Manufacturing Academy in three local high schools. This vocational program prepares students for jobs at the mill upon completion, as they are equipped with the specialized skills to be successful.

When technology upgrades require less employees who work on a specific task, the mill finds new jobs on-site.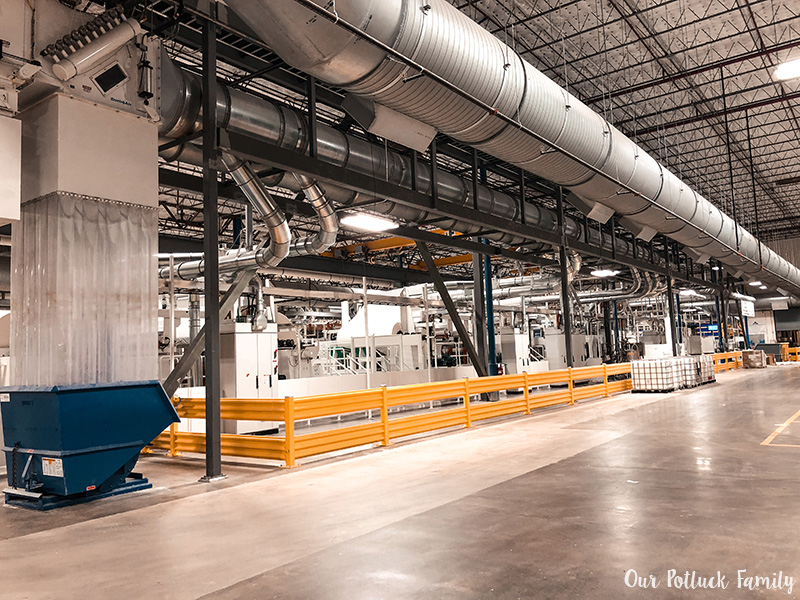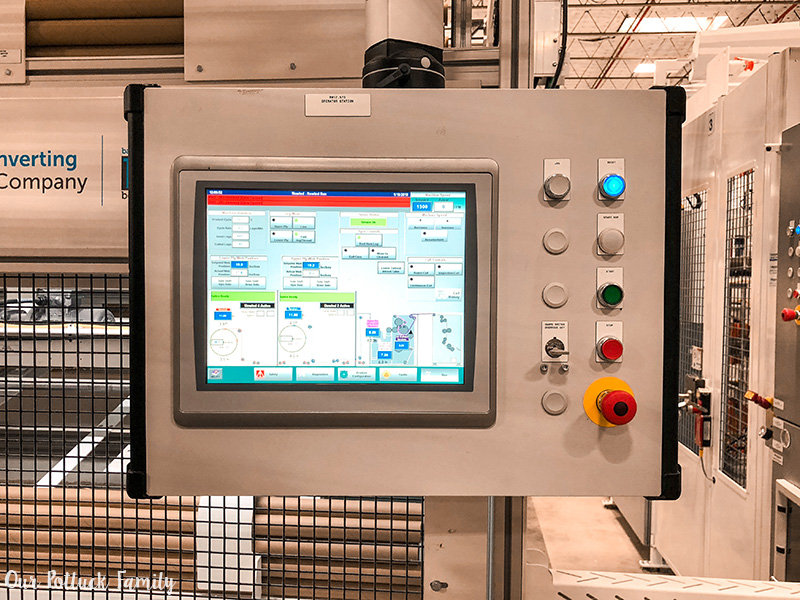 Those were all of the major points I really enjoyed learning about before we toured the Georgia-Pacific Mill – but now let's talk about my experience at the mill! I had never visited such a massive industrial complex before, and I found just the grand size of the facility to be amazing. Our walking tour allowed us to see the latest technology being used to produce Angel Soft® bathroom tissue. I remember as a young child, there used to be a short video that played on Sesame Street sometimes of how crayons were made, and I was always so intrigued by the process of manufacturing something from nothing. I felt this same level of engagement when I watched these massive machines roll the bathroom tissue from absolutely enormous rolls to thinner, really long rolls, cutting the rolls into individual bath tissue sizes, and packaging them. The work environment was exceptionally clean and organized and our tour guide did a wonderful job walking us through each step in the process.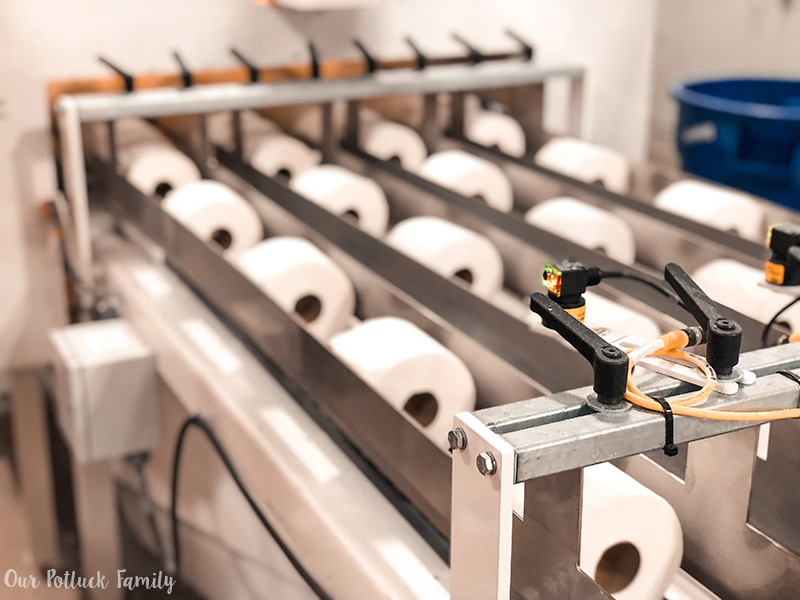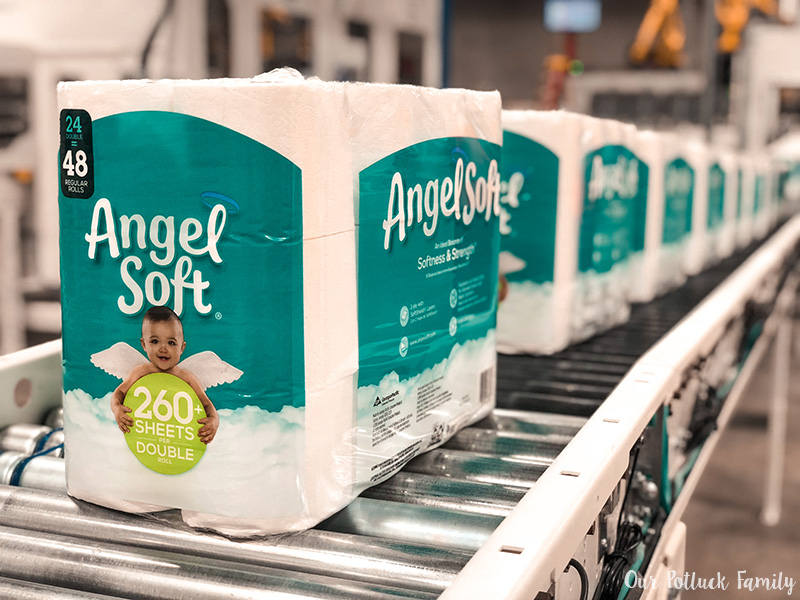 As an educator, I really stand behind Georgia-Pacific's commitment to education. Between their investment in teaching marketable vocational skills to high school students in the Putnam County School Districy and the St. John's River Center, they are providing wonderful educational opportunities to local children in elementary, middle, and high school. The St. John's River Center is designed to be a hands-on, interactive learning experience for children in grades 2nd – 7th. Georgia-Pacific even provides bus transportation to and from the center for field trips to this volunteer-run educational center.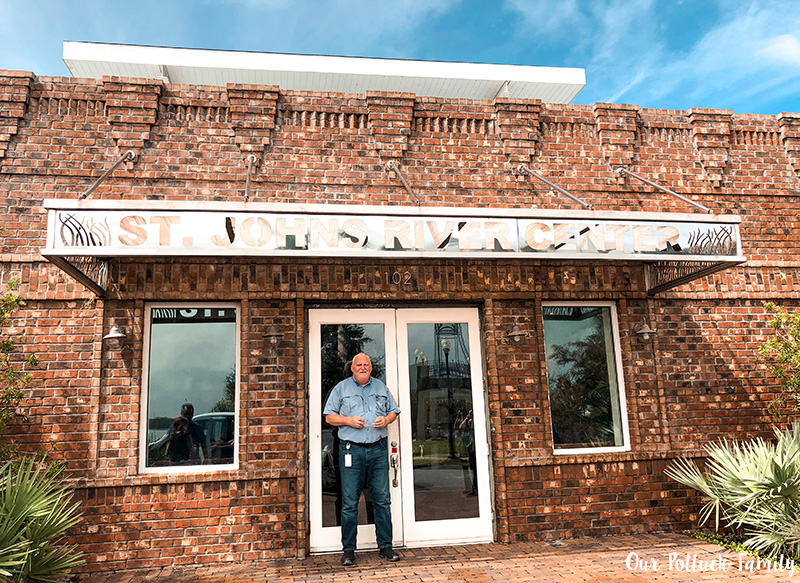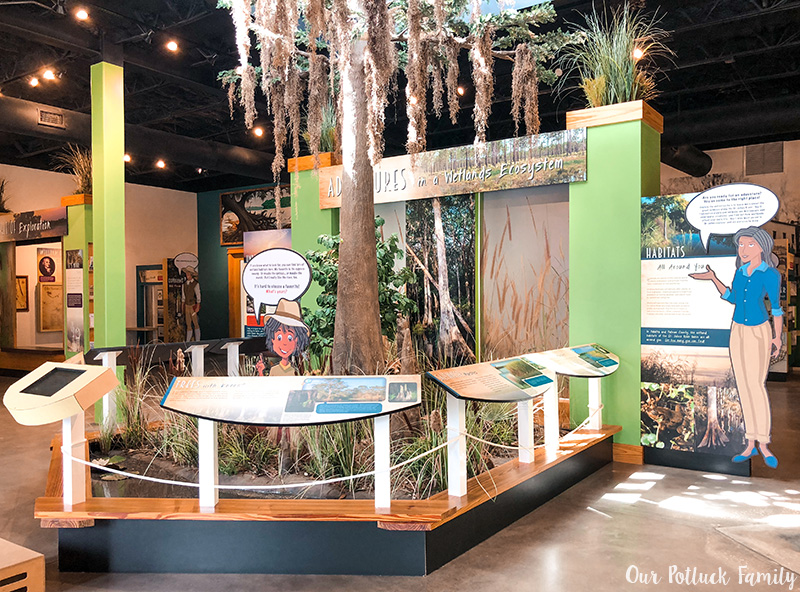 I was really impressed by all that the Georgia-Pacific Mill does not only as a manufacturer of high-quality paper products, but also as a company that is eco-conscious, educationally-focused, and a strong provider of employment opportunities to North Florida.