I was given the Mitsubishi Outlander Sport to experience for a week. The opinions expressed are honest and provided without monetary compensation.
One of my favorite places for a relaxing day in the sun is Islamorada, Florida in the Florida Keys. It's where I often vacationed with my parents and sister as a child, where my husband and I got married over 10 years ago, and where I enjoy taking my children now for a day trip. However, in all the times I have visited the Keys throughout my lifetime, I had never been to Theater of the Sea. I checked out their website, and it looked like a place the kids would really enjoy, so we decided to make a day of it.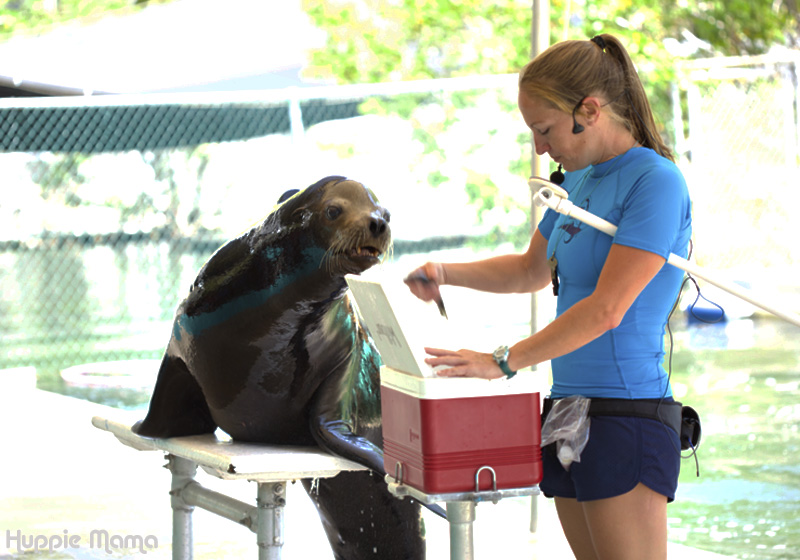 I always thought Theater of the Sea was just a dolphin show, but their are several different shows and attractions, including a sea lion show, parrot show, marine life tour, and bottomless boat ride.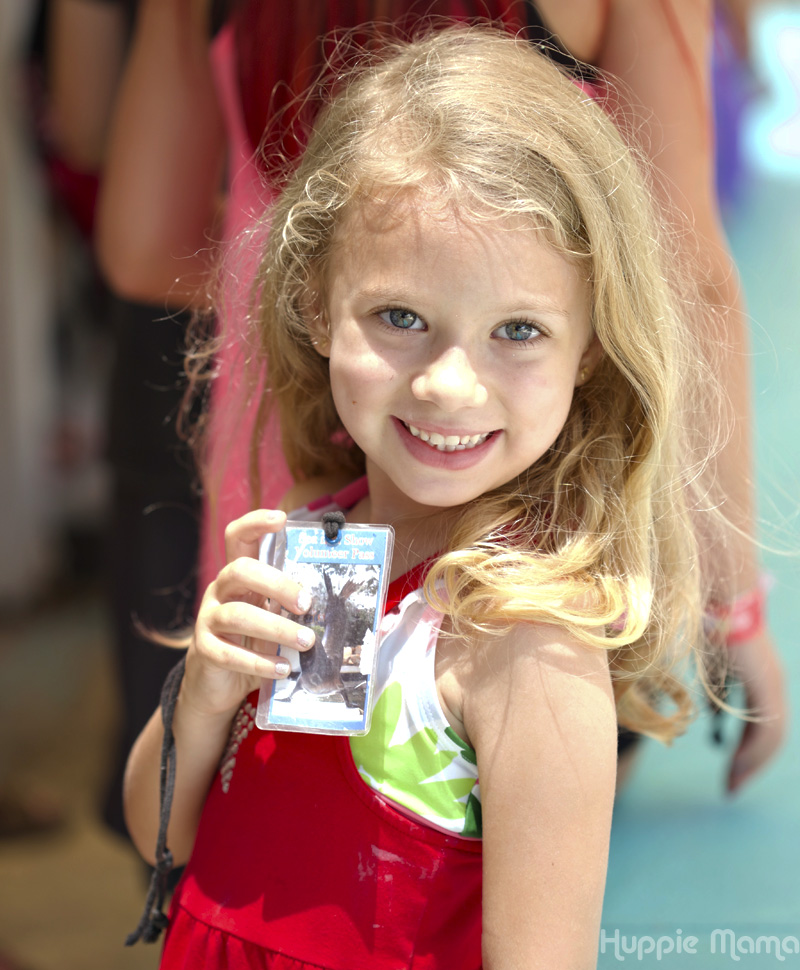 Lydia was chosen to toss a ring around the sea lion's neck. She thought that was the coolest thing ever! She used to be so shy, I'm proud of her for volunteering to interact with the sea lion in front of an audience.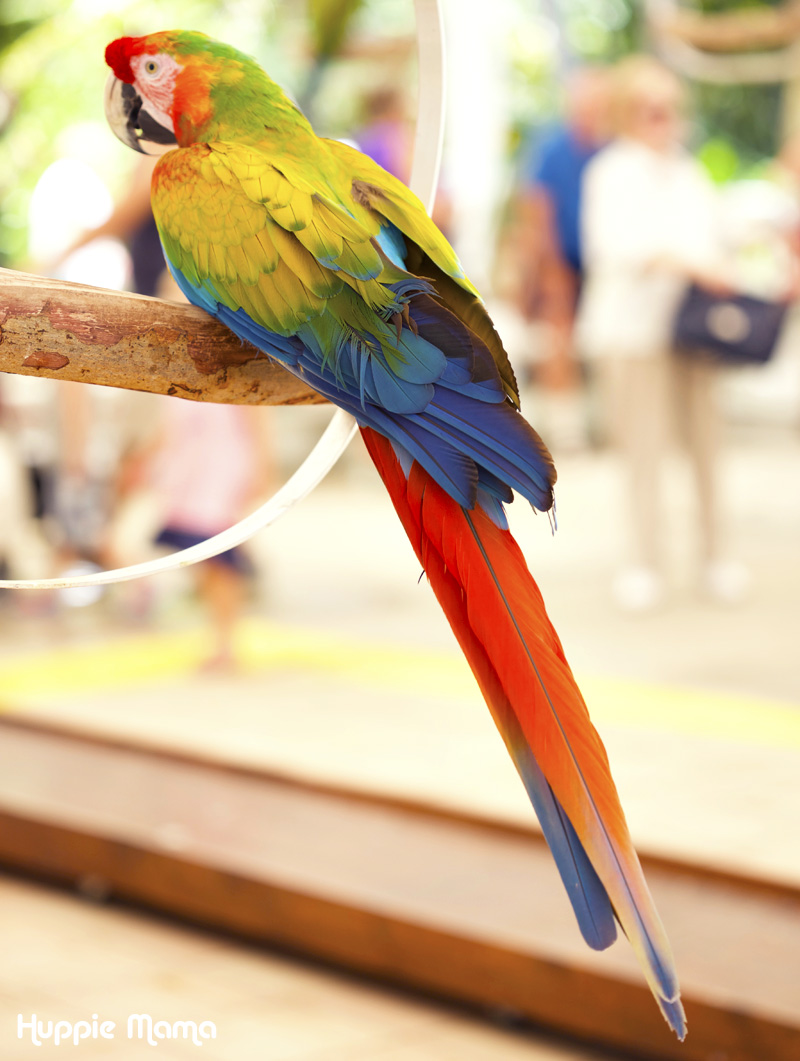 The parrots at Theater of the Sea were beautiful! There were many different types, and they responded well to their trainer. One thing I found interesting about our trip there was that each trainer described how operant conditioning was used to work with the animals. Through this method, animals are provided with positive reinforcement – like preferred foods and meaningful interactions with their trainers.
Hands-down, our favorite part of the day was when we got to go to the beach at the edge of the property to feed the beautiful parrot fish. They were such vibrant colors, felt kinda smooth and sleek, and would come right up to you to eat out of your hands. It was incredible!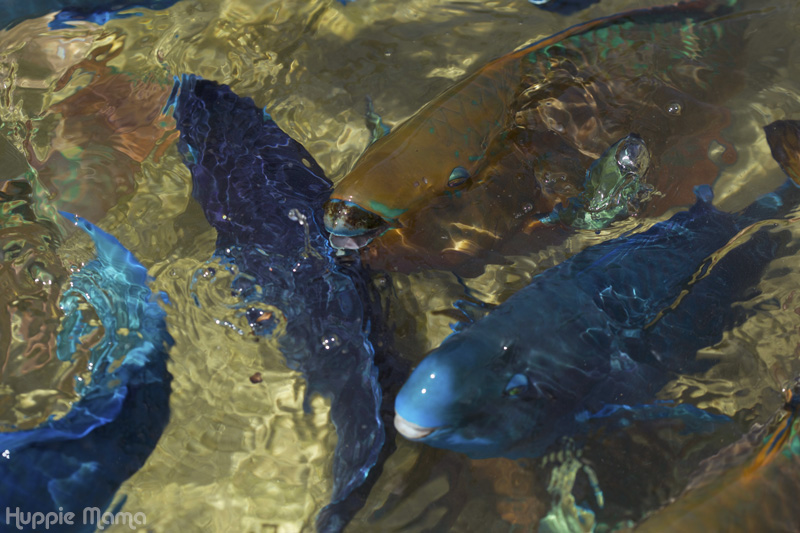 My children were so brave! They jumped right in there with the fish and had so much fun. It was such a new and wonderful experience for all of us.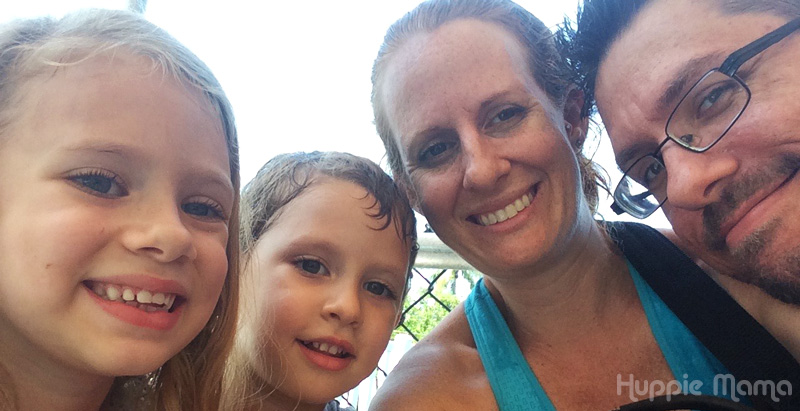 We got in one family selfie before leaving the park and heading out for an early dinner. We went to Lazy Days, which is the restaurant where we had our wedding reception. It's probably one of my favorite places ever to eat because the food is delicious and the memories are plentiful. Oysters Rockefeller, Conch Fritters, Lazy Days Clams, and Caesar Salad (with their own key lime dressing).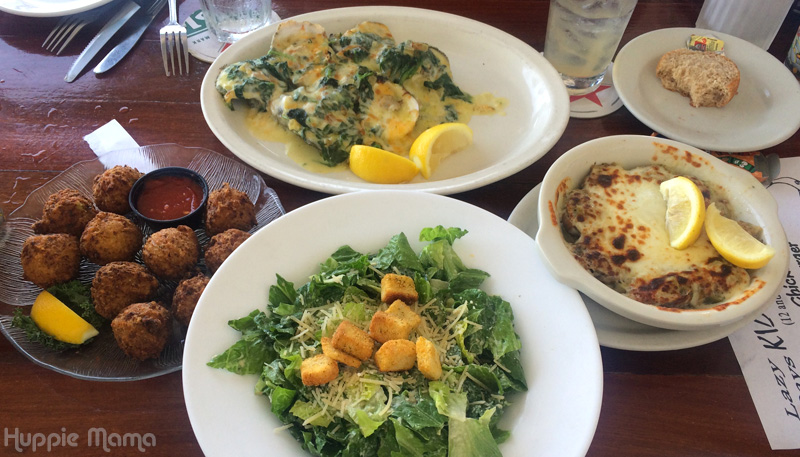 Like many of the restaurants in the Keys, Lazy Days is on stilts facing the water. Before leaving, we went downstairs to look at the water and take in a little sea breeze. This is the area where most of our wedding photographs were shot (by our friends and family members).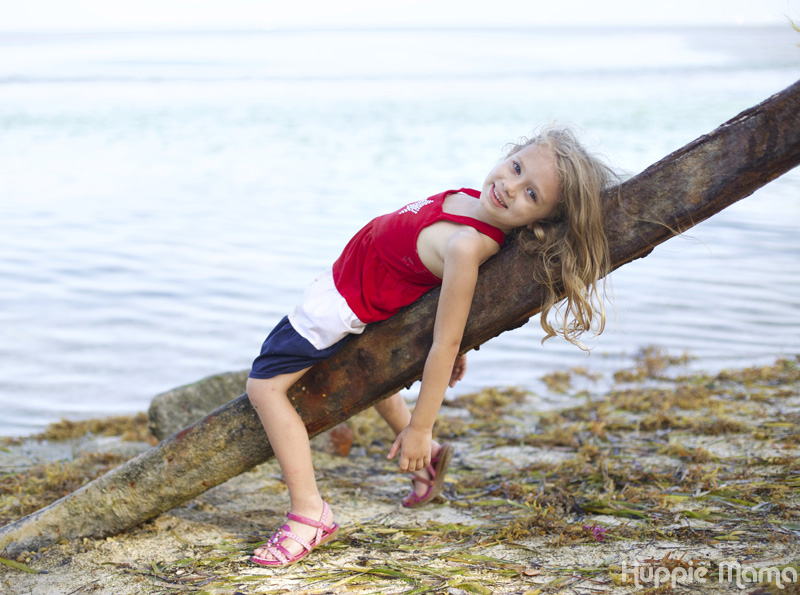 Afterwards, we had one last stop to make. Since I was a young girl, every time we visited the Keys, we went to Shell World (formerly The Shell Man). It's a huge store with all things tropical and beachy. Even if I don't buy anything, I need to stop and look around, see what's the same and what's new.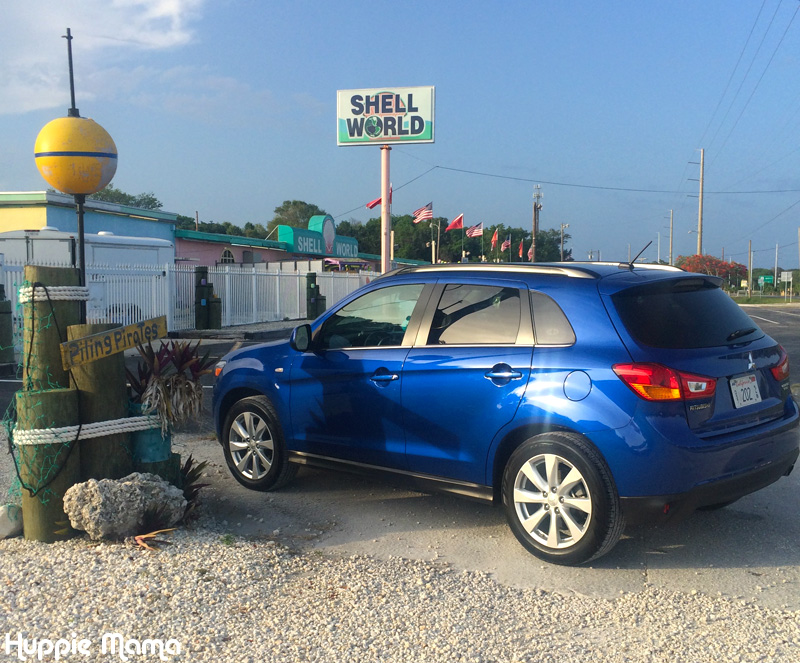 We had the opportunity to take a 2015 Mitsubishi Outlander Sport on our day trip to the Keys. What an awesome ride! The two cars we have now are also crossover SUVs, but they are equipped with very basic packages. This Outlander had so many amazing features, like a great stereo system featuring Sirius XM and the ability to use Pandora via bluetooth.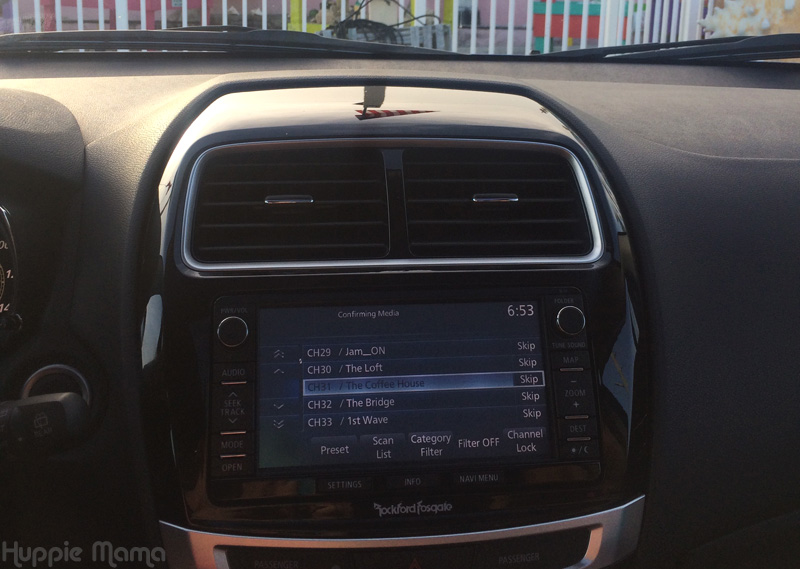 My favorite feature of all was the panoramic glass roof. It was awesome in the later afternoon and early evening, when the sun was starting to set. How gorgeous is this view? As you can see, I was leaning back in my seat to capture it. My kids loved looking up at the sky from their car seats, which fit perfectly in the backseat. The Mitsubishi Outlander Sport is a great family car, especially for road trips!