This shop has been compensated by Collective Bias, Inc. and its advertiser. All opinions are mine alone. #FamilyMovieWithKleenex #CollectiveBias
Going to the movies has become one of our favorite family activities. The kids are the perfect age to really enjoy movies, their favorite being animated Disney films. This past summer, we went to see Finding Dory in the theater with my sister Jamie, and now, it's time to enjoy the movie together as a family at home. The perfect Finding Dory family movie night includes comfy pajamas, tasty snacks, a box of tissues (like the Kleenex® Finding Dory Tissue Box Designs), and lots of cuddles on the couch. Best way to cuddle? With lots of pillows and blankets, of course. Check out how I made Bryce this awesome Dory pillow.
Materials:
1/2 yard soft royal blue fabric
1/3 yard soft black fabric
1/4 yard soft yellow fabric
Piece of white felt
Coordinating blue thread
Polyester fiber-fill
Equipment:
Sewing machine
Straight pins
Needle
Scissors
Directions:
Begin by heading to your local craft store to purchase the fabrics. To give this pillow some structure, I was certain to select fabrics that were not stretch. Good fabrics to choose include flannel, corduroy, and minky. Please note the size of each piece within the materials above.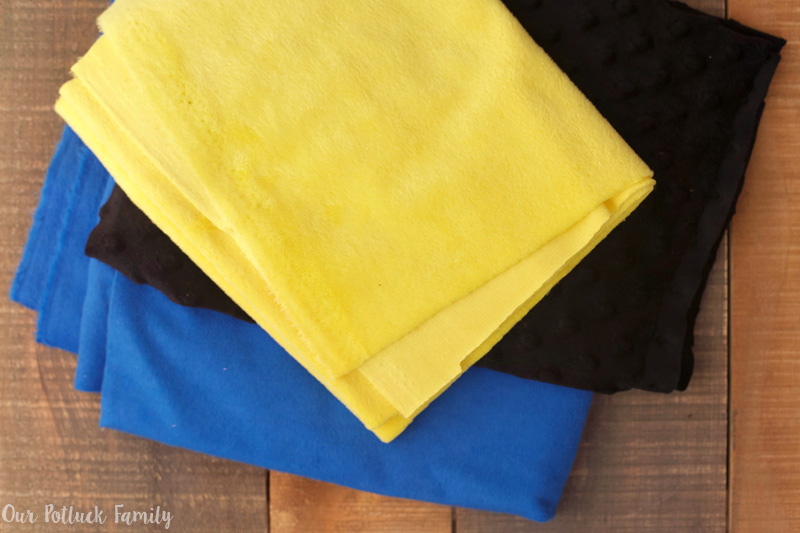 To create this Dory pillow, I searched the internet for a picture that showed Dory's profile and sketched it on the backside of my fabric. I cut out each fabric after drawing the shapes. From the blue fabric, I sketched out the entire fish body and cut out two pieces to be the front and back of the pillow. From the yellow fabric, I cut on tail piece and one fin piece. From the black fabric, I cut the design on her body and the center of her eye. From the white felt, I just cut the white portion of her eye. (Please note: You will also need one long strip of blue fabric 3 inches thick for the sides of the pillow. You will likely have to create two long strips and sew them together to make one.)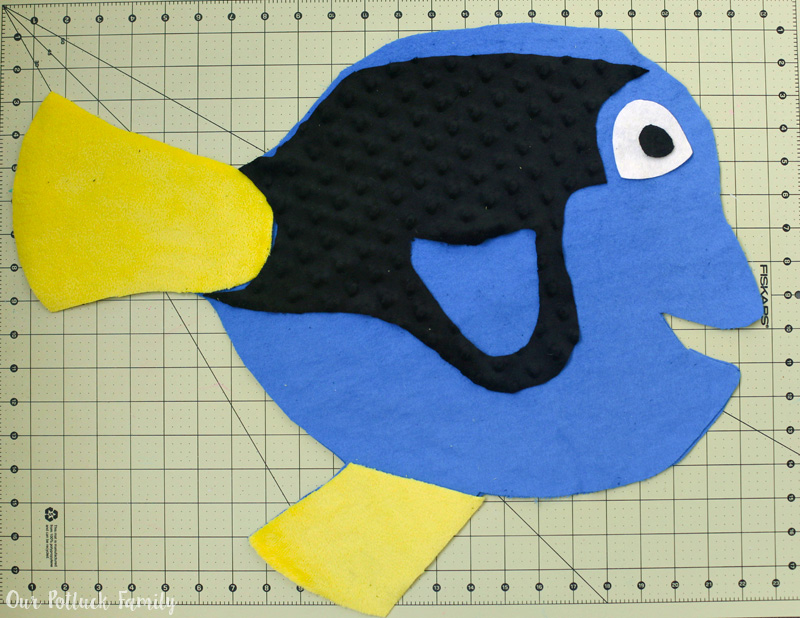 Next, I pinned each piece in place. This is the fun part! I used my sewing machine to basically trace all around the edges of each piece to hold it in place. This is a great sewing project for beginners because it requires you to just use one type of straight stitch as you pass the fabric through the machine.
Remember that 3″-thick strip of blue fabric I told you to set aside? This is where you will use it to create the structure of your pillow. Pin the fabric around the edges of the top surface of your Dory. This way, when you flip the fabric over, the seams will be invisible.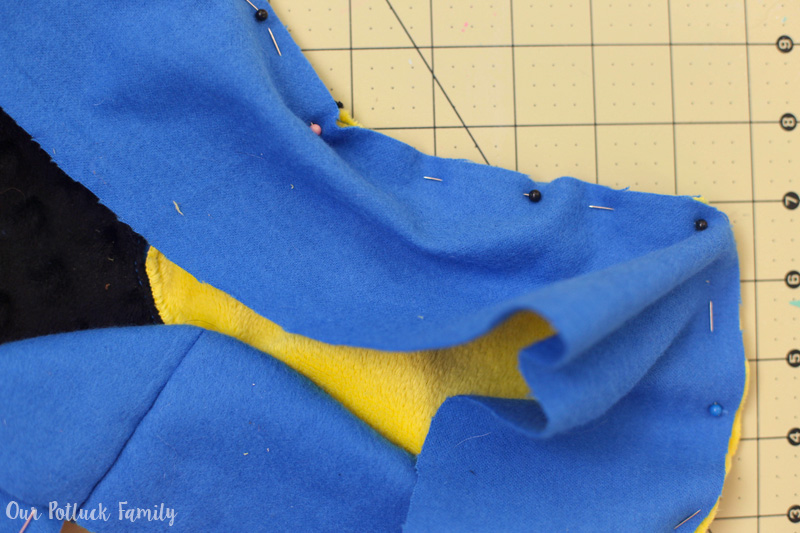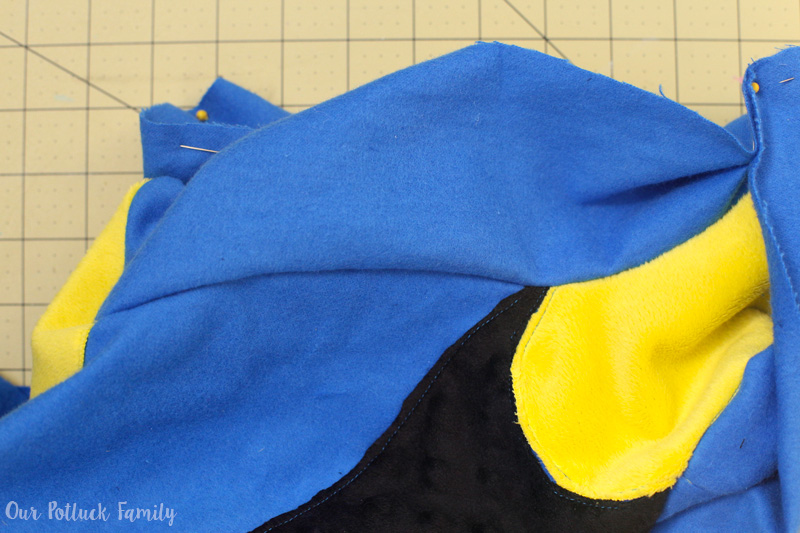 The next step is to pin the other side of Dory to the strip. Be sure to leave an opening where you will stuff your Dory pillow. The opening should be about 4 inches wide to be certain that all of your stuffing will fit.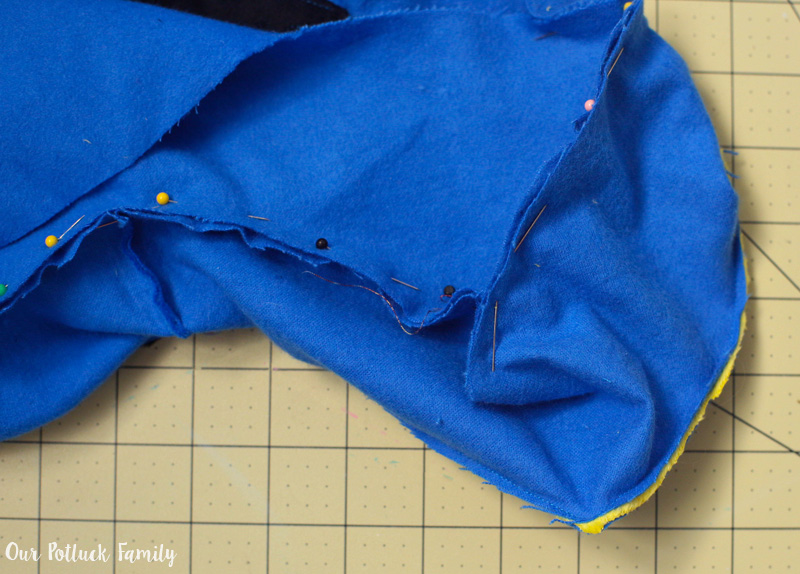 When you have sewn the back to the sides of your Dory pillow, turn your Dory pillow right-side out. How cute does she look?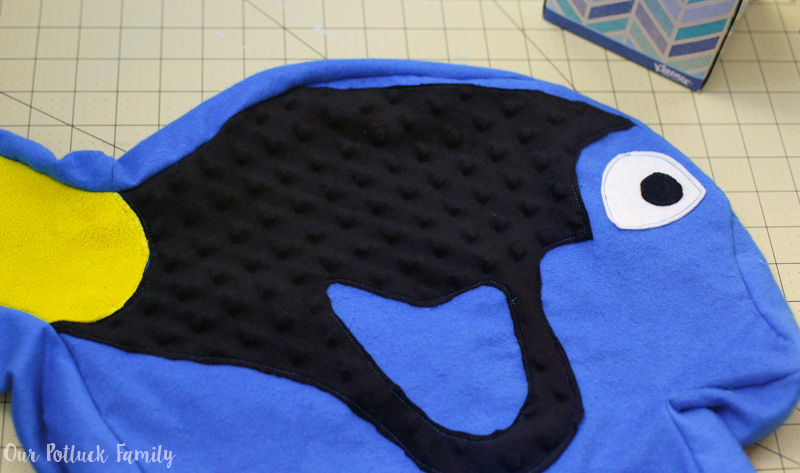 Locate the opening you created for the stuffing. I like to shred my stuffing into smaller pieces so that I can guide it into some of the places in the pillow, like the fin, tail, and mouth, more easily. Stuff the pillow until it feels full and fluffy.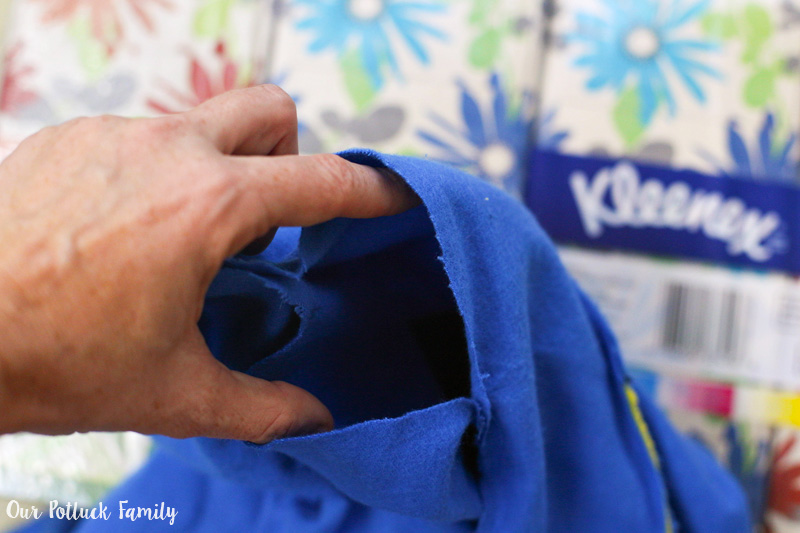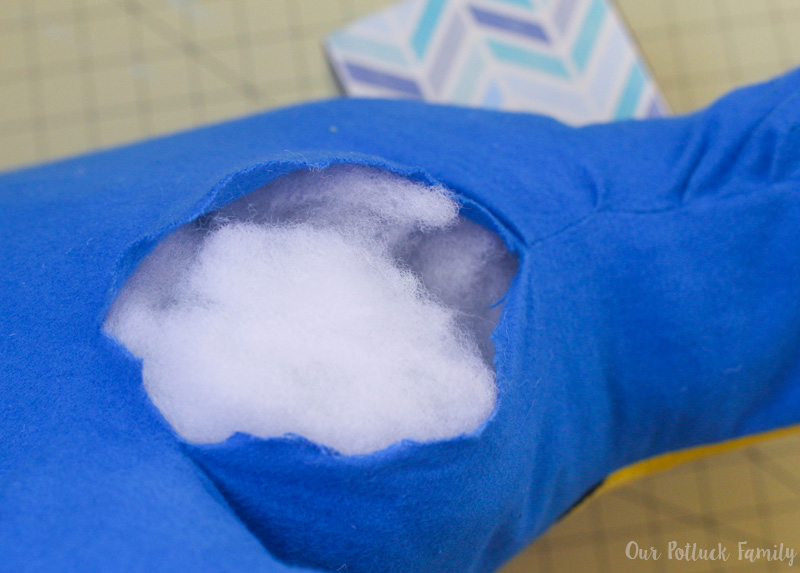 When your pillow is stuffed, simply sew up the opening with a quick whip stitch, and your Dory pillow is complete. Grab some other pillows and a snuggly blanket for some cuddles on the couch with your kiddos!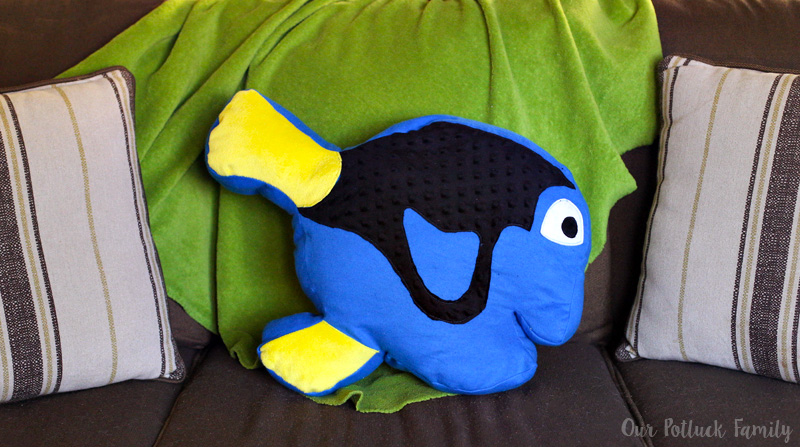 If you haven't seen Finding Dory yet (and I won't give away any spoilers), there are a few tissue-worthy moments. Now, when you purchase Kleenex multi-packs at BJ's Wholesale, you can watch Finding Dory for free. Here's how: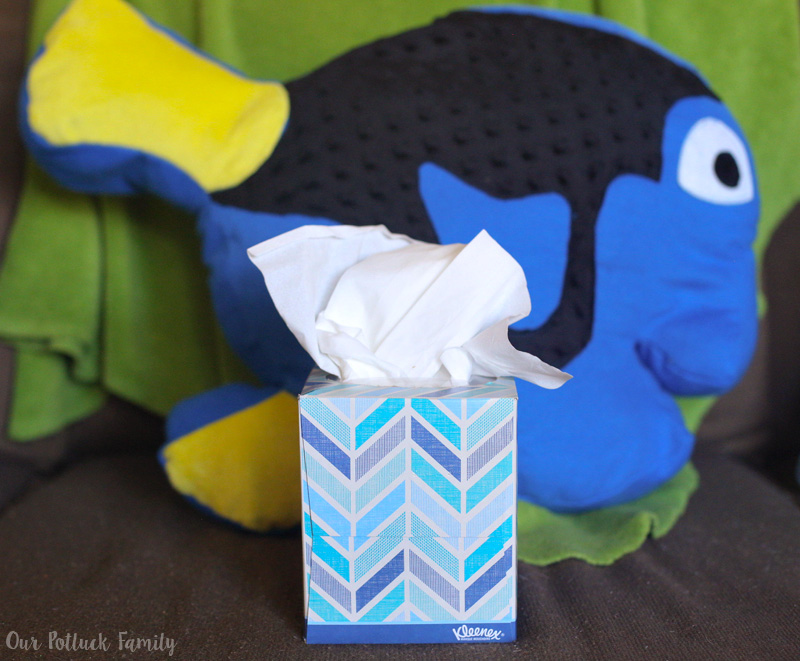 Few things in life are as awesome as spending time as a family, doing something you love together. Why not organize a family movie night in your home with your favorite new movie, a few yummy snacks, and lots of cuddling on the couch?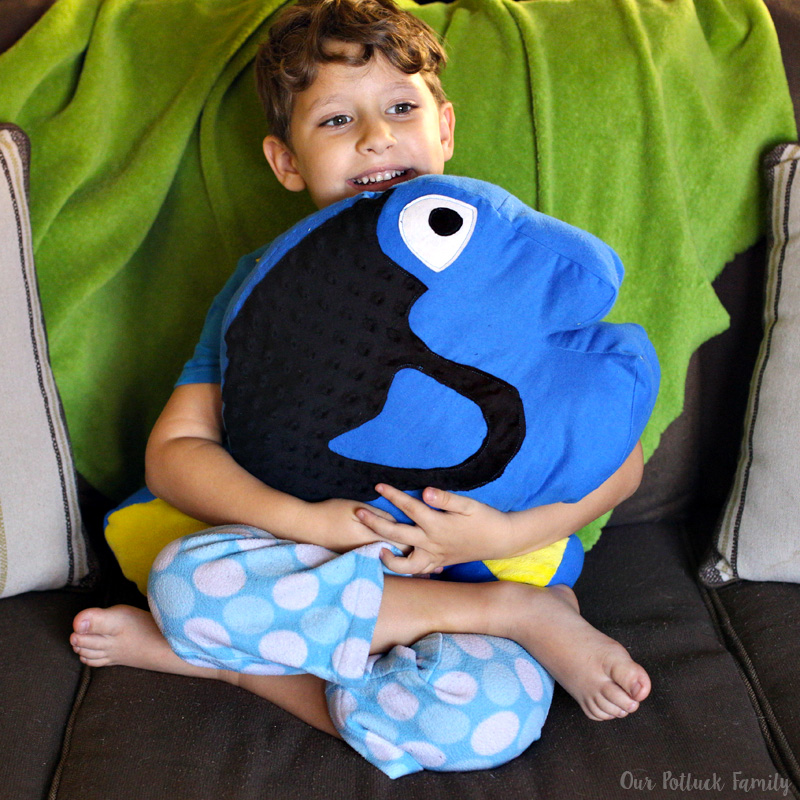 Head to BJ's Wholesale Club where you can purchase Kleenex multipacks down the paper goods aisle. Try to locate the Kleenex® Finding Dory Tissue Box Designs.
What are your family movie night essentials?