I've been working on so many sponsored posts and seasonal posts recently, I feel like I haven't had too much time to write personal posts. So, here's a personal post for you. A few days before Thanksgiving, I was in a serious funk. I was feeling very nostalgic and just really down. I turned 34 earlier in November, and that seemed to affect me (same thing happened when I turned 28). My kids aren't babies anymore, and my husband is set on us not having anymore children (which I have learned to accept 90% of the time). My sister just sold her house and moved about a half hour further away than she used to live. Then my parents sold their house and moved to a retirement community called the Terraces. If you have aging parents as well and you want a harmonious retirement home for them, click here to go to The Terraces at Peachtree Hills Place. Otherwise, you may hire a home health care professional for senior home care and live in care services. These professional in home senior care services will help you take care of your parents at home.
A lot seemed to be happening around me that made me feel very self-reflective and nostalgic. One of my cats also died Thanksgiving morning, adding to this overall feeling of sadness.
So a few days before Thanksgiving, I was in my car and both kids were asleep, and I just started crying out of nowhere. I decided to drive around and visit all of the meaningful places in my neighborhood and take pictures of them. Here they are to share with you.
This was the house where I did most of my growing. We moved in when I was 5 (September 1985), and my parents sold the house shortly after I left for college (February 1998), when I was 18 years old. It looked completely different when I was growing up, painted beige and dark brown, landscaping was different.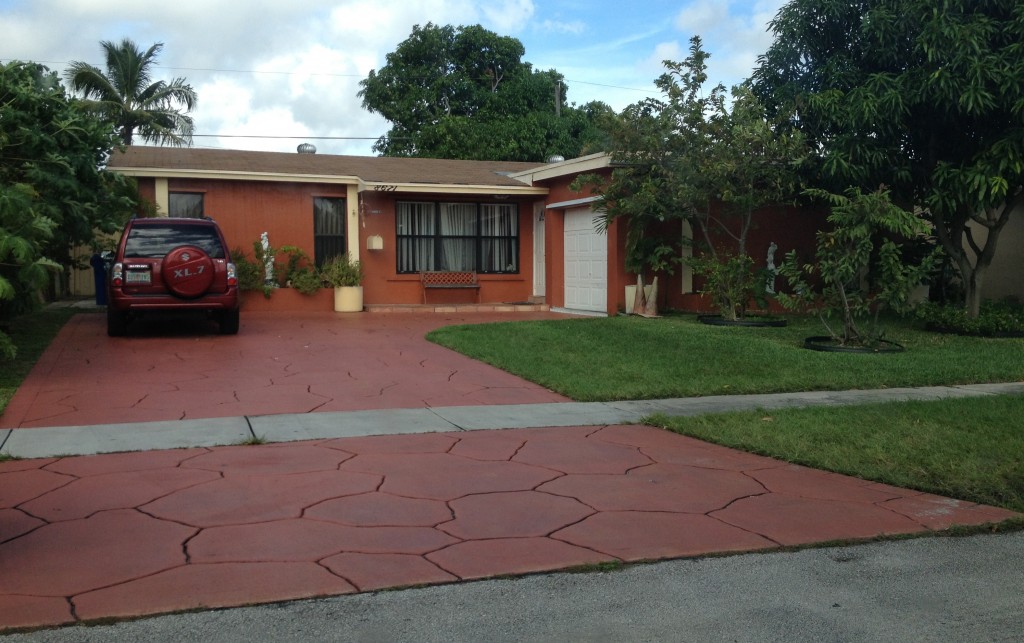 When I lived in that house, I attended Horizon Elementary School. It was a great neighborhood school. My absolute favorite teacher ever, Mrs. Agopian, was my gifted teacher 3rd – 5th grade. I have very fond memories (and a few not quite-as-fond memories) of my years at Horizon. This is the side of the building, near the cafeteria entrance.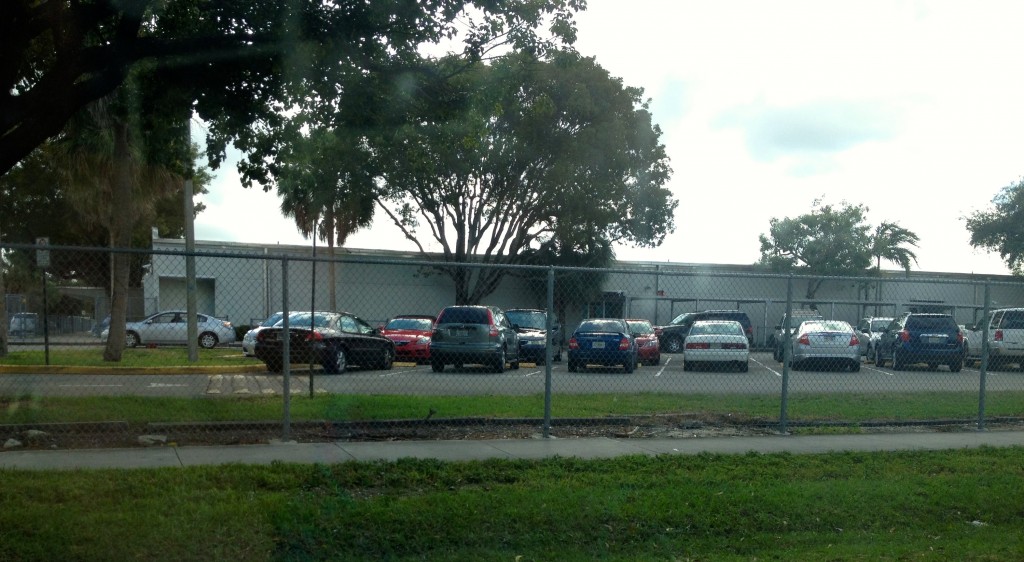 Next door to my elementary school was Bair Middle School. My memories of Bair are… well, not always the most positive. I was a very awkward pre-teen/early teen, and I had a few rough years in there. I will say that those years did a lot to mature me, while still allowing me to be childish, too. I walked to and from school each day with friends, which I enjoyed doing.
Next stop on my nostalgic trip, I visited Plantation High School. My high school was a few miles from my house, so I had to take a school bus. I have lots of coulda/woulda/shoulda thoughts regarding high school. So much more I should have done… joined clubs, tried harder in my classes, made more of an effort to be more social, but I was awkward and I didn't have too many privileges, so my self-esteem was pretty much zero. By senior year, I started to develop an "eff this" attitude, which actually helped me gain a little confidence and make some friends.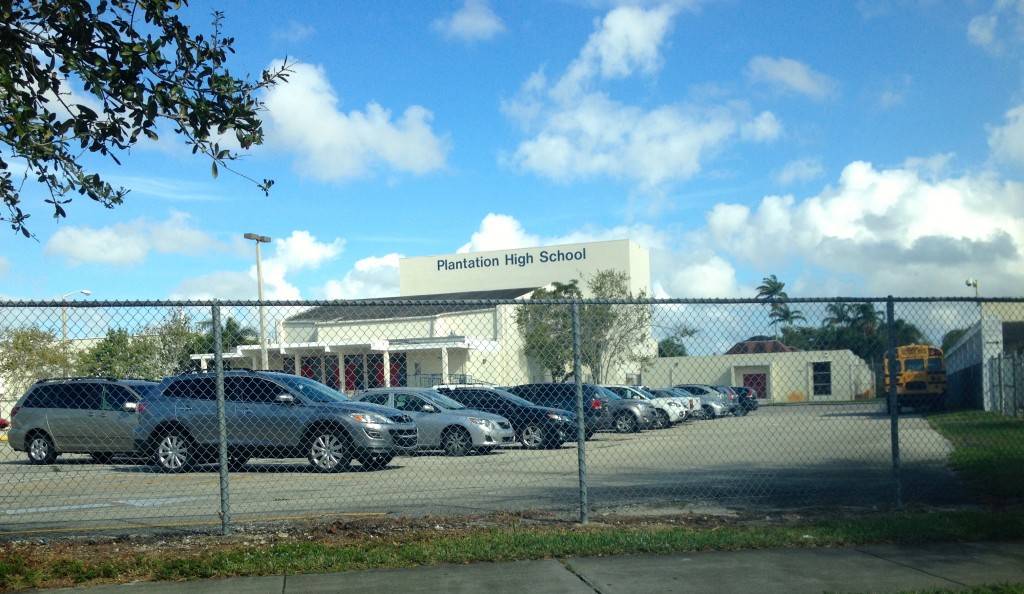 During my freshman year of college at UF (about 5 hours away from where I was raised), my parents moved into a new house. I never really considered this 'my house' because I only stayed there briefly a few times during holiday and summer breaks, but it was the house where my sister went to high school, where I…umm… 'became a woman', where we had Thanksgiving in my early adulthood, and where I'd hang out with South Florida friends when my parents were out of town. This picture was taken the day they moved. Hope my dad doesn't mind being in my blog.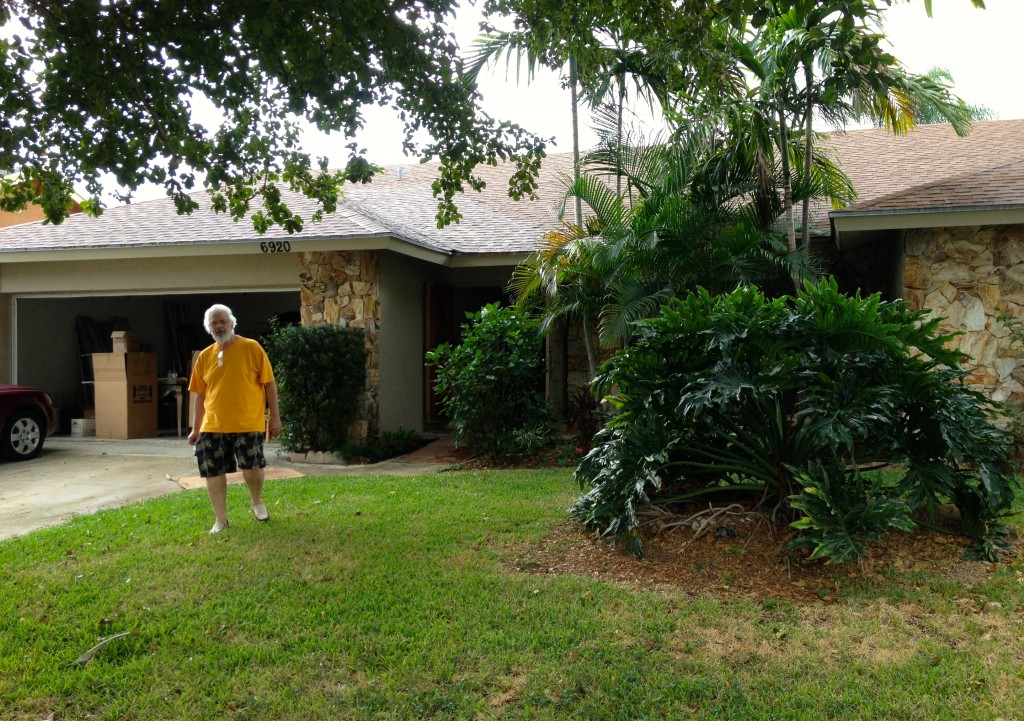 "But time makes you bolder
Even children get older
And I'm getting older, too"
~Fleetwood Mac, "Landslide"
I guess the good thing about living in the community where you were raised is that you can get in your car, drive around for an hour, and take a nostalgic journey through your life… Or just open a photo album and do the same.