As a LeapFrog Mom Ambassador, I receive products, promotional items, and educational material to use and share as I see fit. However, any opinions expressed by me are honest and reflect my actual experience.
One of my absolute favorite things to do as a mom is cook with my daughter Lydia. She's such a "mini me" in the kitchen. She gets excited about shopping at the grocery store and farmer's markets, wants to know how all of the ingredients go together, and is thrilled when I let her use the grown-up kitchen tools. I refer to her as my little chef (kinda like Ratatouille, one of my favorite cartoons). What did we whip up together this week? Brown Sugar Fall Leaf Cookies. Baking together is a great way to introduce math skills like fractions and measuring, fine motor skills like stirring and pouring, and language skills like following directions to young children.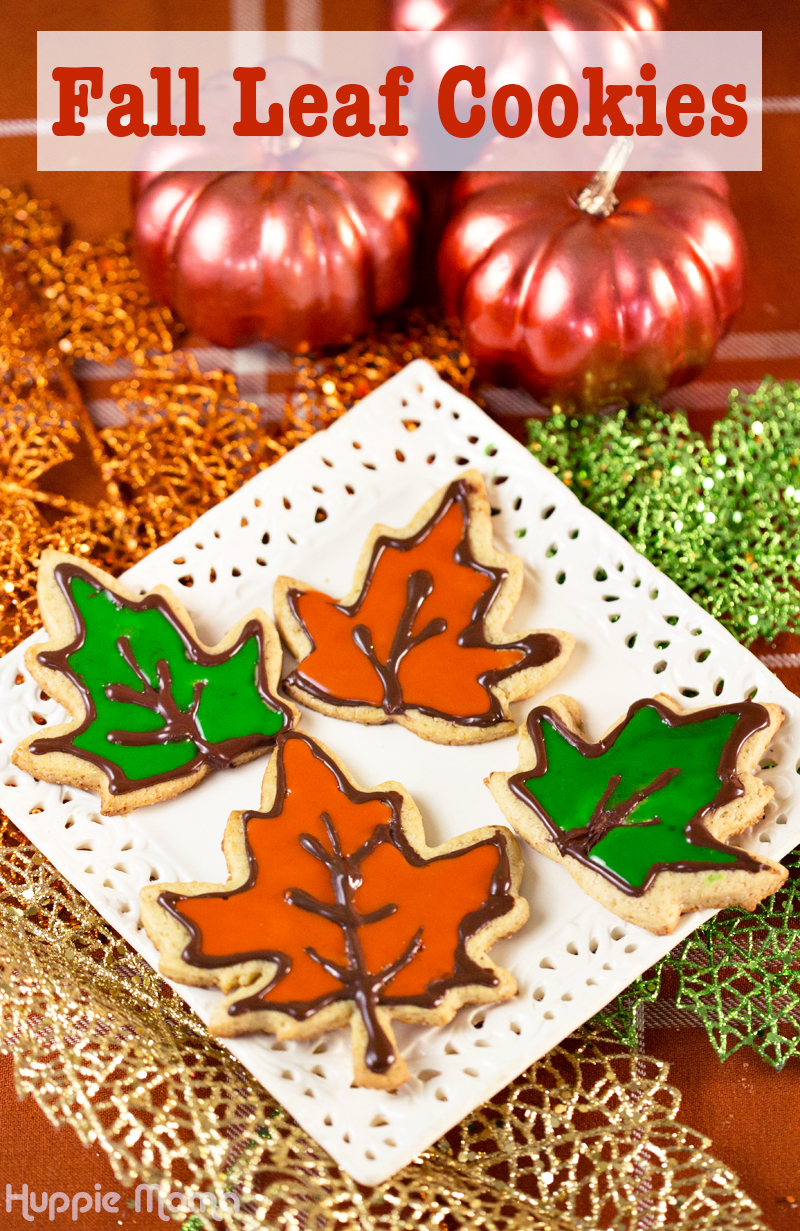 Ingredients
Cookies:
1 cup flour
1 stick butter, softened
1/2 cup brown sugar
1 egg
1 tsp vanilla extract
Glaze (per color):
2 T powdered sugar
1 1/2 t lemon juice or milk
food color
2 ounces dark chocolate for leaf outline
Directions:
Begin by making the brown sugar cookie dough. In a stand mixer, combined one stick softened butter and 1/2 cup brown sugar and mix. Add the egg and vanilla extract and mix. In two batches, add the flour to the mixture and stop mixing as soon as it is combined. Refrigerate the dough for about an hour until it is firm enough to easily roll out to about 1/4″ thick. Preheat the oven to 400 degrees. Cut the dough using your favorite cutters. Using the large leaf cutters, I was able to make about a dozen cookies.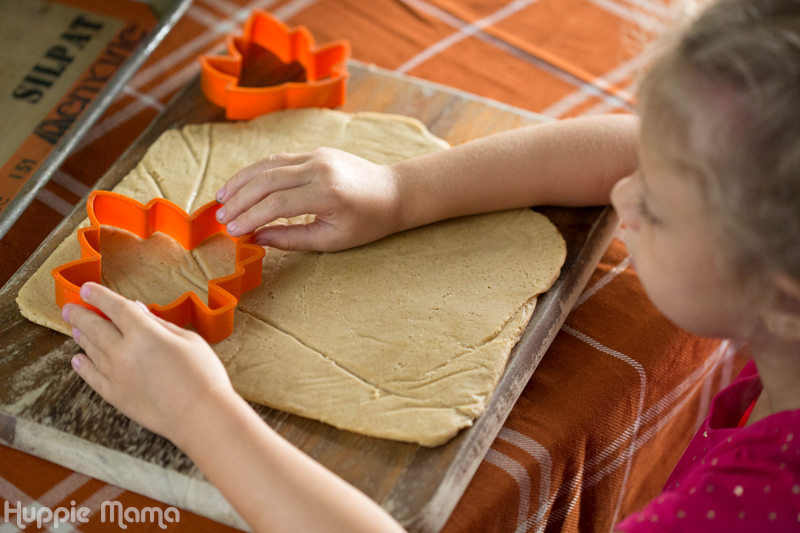 Bake the cookies at 400 degrees for 8 to 10 minutes, just until the edges begin to brown. While the cookies are cooling, mix up the glaze by combining 2 tablespoons of powdered sugar with your choice of lemon juice or milk. When the cookies have cooled, melt 2 ounces of dark chocolate and place it in a zipper bag. Cut the tip of the bag to trace the outline of the cookies and the veins inside the leaves.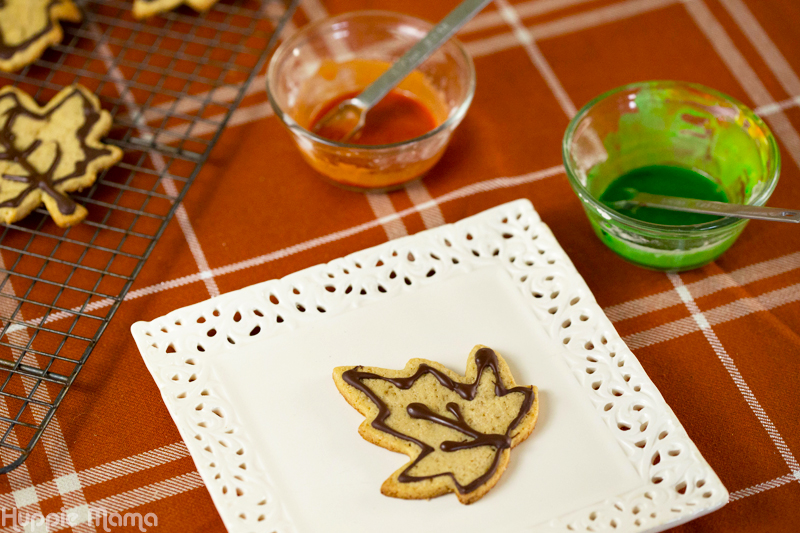 Working with your child, use a small spoon to fill in the cookie with one of the glaze colors. I let Lydia select the color for each cookie. She had fun glazing them (although it does require a steady hand and some patience. When I was ready to photograph the cookies, Lydia was, too! She grabbed her LeapPad Platinum without any prompting and ran to the table to take pictures with me.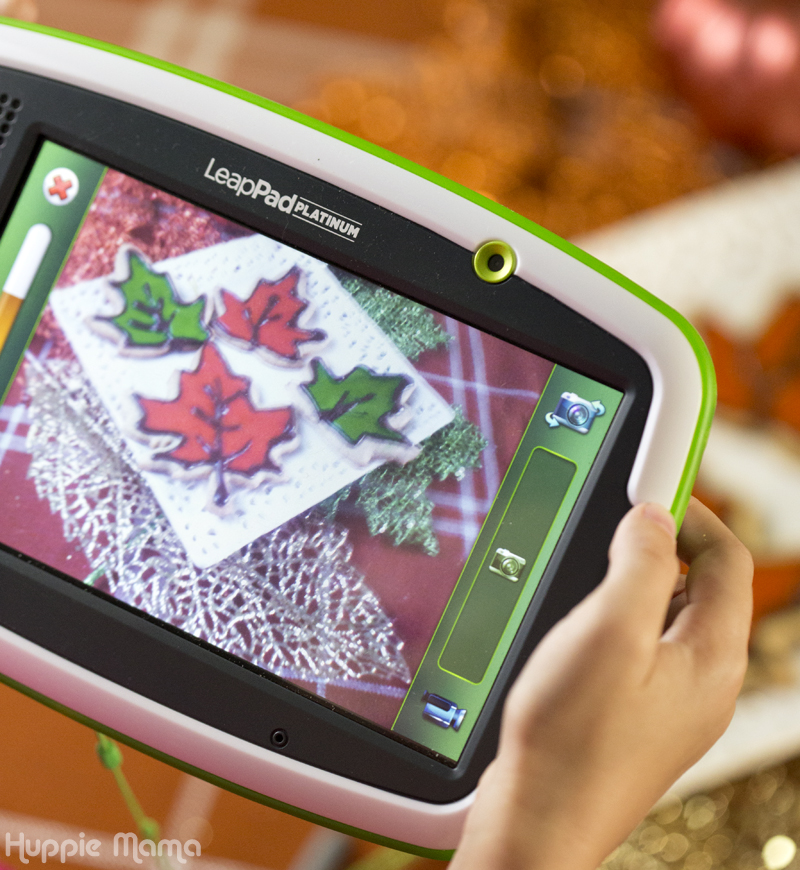 Do you have a little chef at home? While our dough was setting and the cookies were baking, Lydia grabbed her new LeapFrog Number Lovin' Oven and started some cooking projects of her own.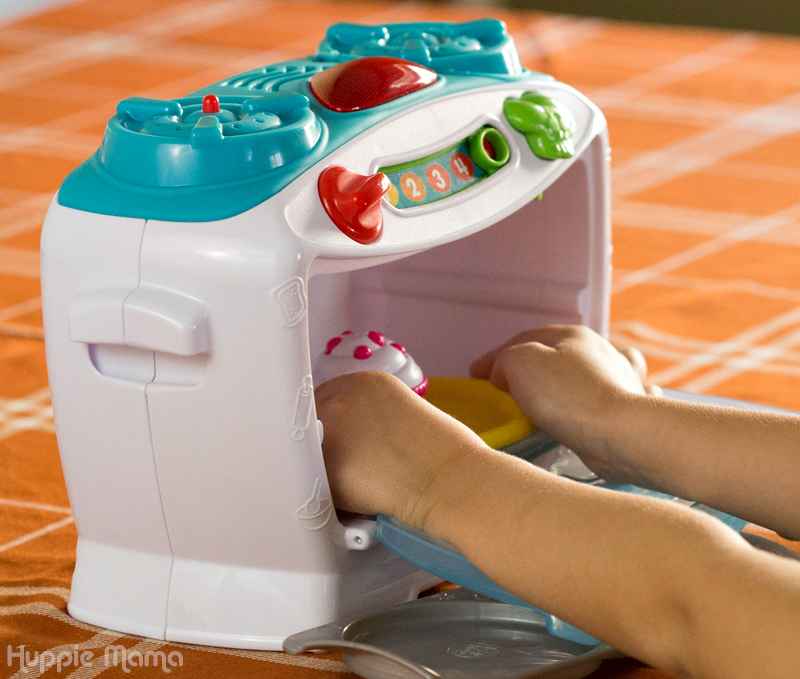 Since Lydia loves all things cooking, she also loves kids' cooking toys! Play food, a play kitchen… all of it! The LeapFrog Number Lovin' Oven is great for children 2+ years old. It comes with the oven, 4 pizza slices, 4 lives of bread, 3 cupcakes, 1 fried egg, a skillet, a spatula, a baking tray, and 2 plates.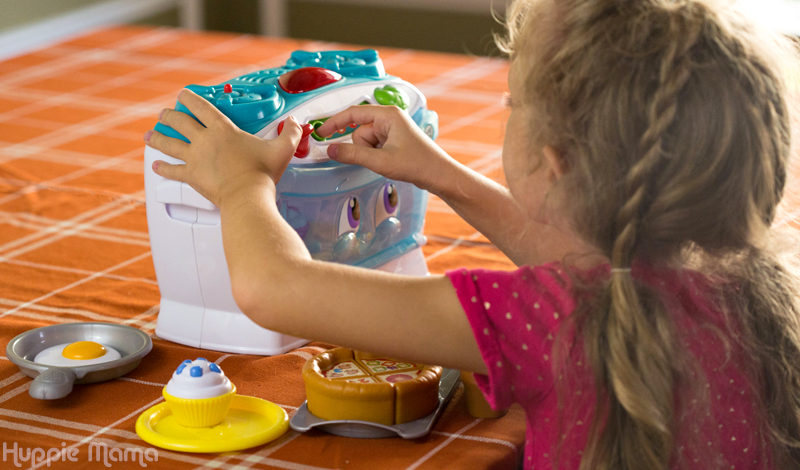 The pizza and bread have interlocking pizzas that require children to practice their fine motor skills. The Oven teaches children about temperature and other numer-related concepts. Lydia had fun preparing play food for me as we baked our cookies together!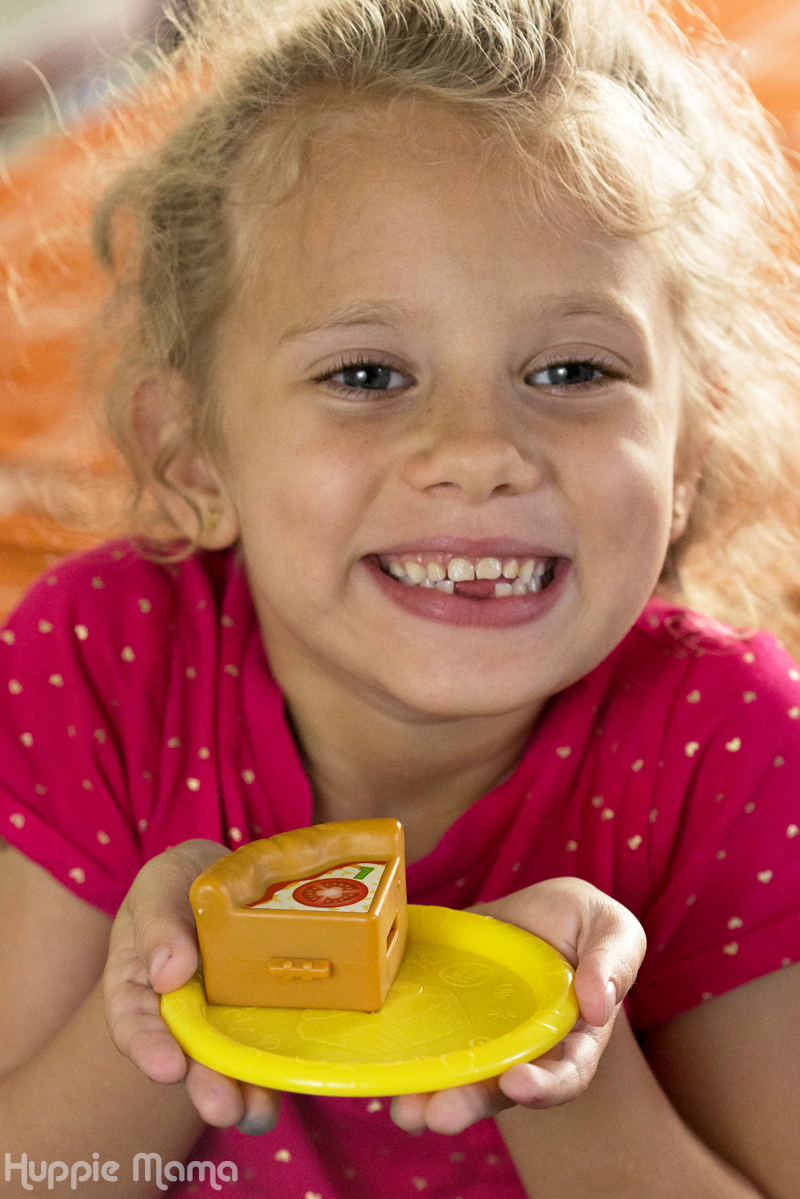 Join us for the Cooking with the Number Lovin' Oven Twitter party on 11/19 from 12-1 pm PST (3-4pm EST).
We will be giving away six $20 gift cards to Sur La Table for extra kitchen fun!