This paper plate owl craft is great for preschool and early elementary-age children.
I saw a similar craft posted at my daughter's school when I took her to speech therapy last week, so I took a photo of it, and we created it at home. It's a super simple project that's great for kids of all ages! Have fun making this Paper Plate Owl Craft with your child.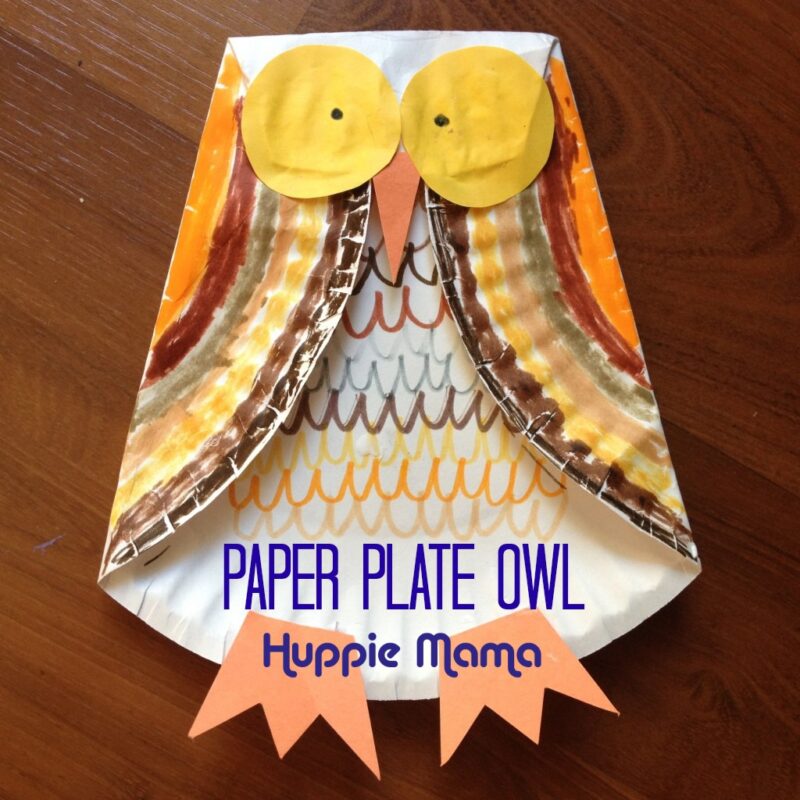 Paper Plate Owl Materials:
a white paper plate
scraps of construction paper
glue
markers, crayons, or paints

Paper Plate Owl Directions:
Begin by coloring the inside (concave portion) of your plate. This will be the owl's chest. You can decorate this portion of the owl with traditional colors like browns, beiges, tans, and greys, or get creative and make a fun rainbow owl! The options are endless.
Next, fold in the two sides of the plate to make the wings. Fold down the top of the plate to make the head. Based on your child's age, this can be a great fine motor activity or will require hand-over-hand assistance to fold the paper plate correctly.
Color the wings. Remember, this is another opportunity to get creative with the colors. I'm apparently going with a retro 1970s look for my paper plate owl. Cute, right?
For the final step, glue two feet, two eyes, and a beak. You can choose any color paper you like to get different looks for your owl. You can also use wiggly eyes over paper eyes, but I love how these yellow eyes are over-sized with small black pupils. It gives a cartoon appearance to my funky owl!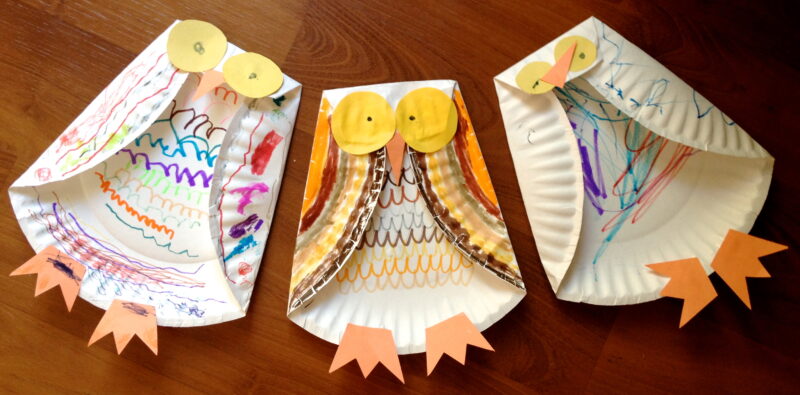 My kids also made their own owls. How cute are these?? Lydia's owl is on the left (she was just 4 and did most of it herself), Bryce's owl is on the right (he was just 2 and required a lot of assistance).
What's your favorite fall craft?
Pin this Paper Plate Owl image below!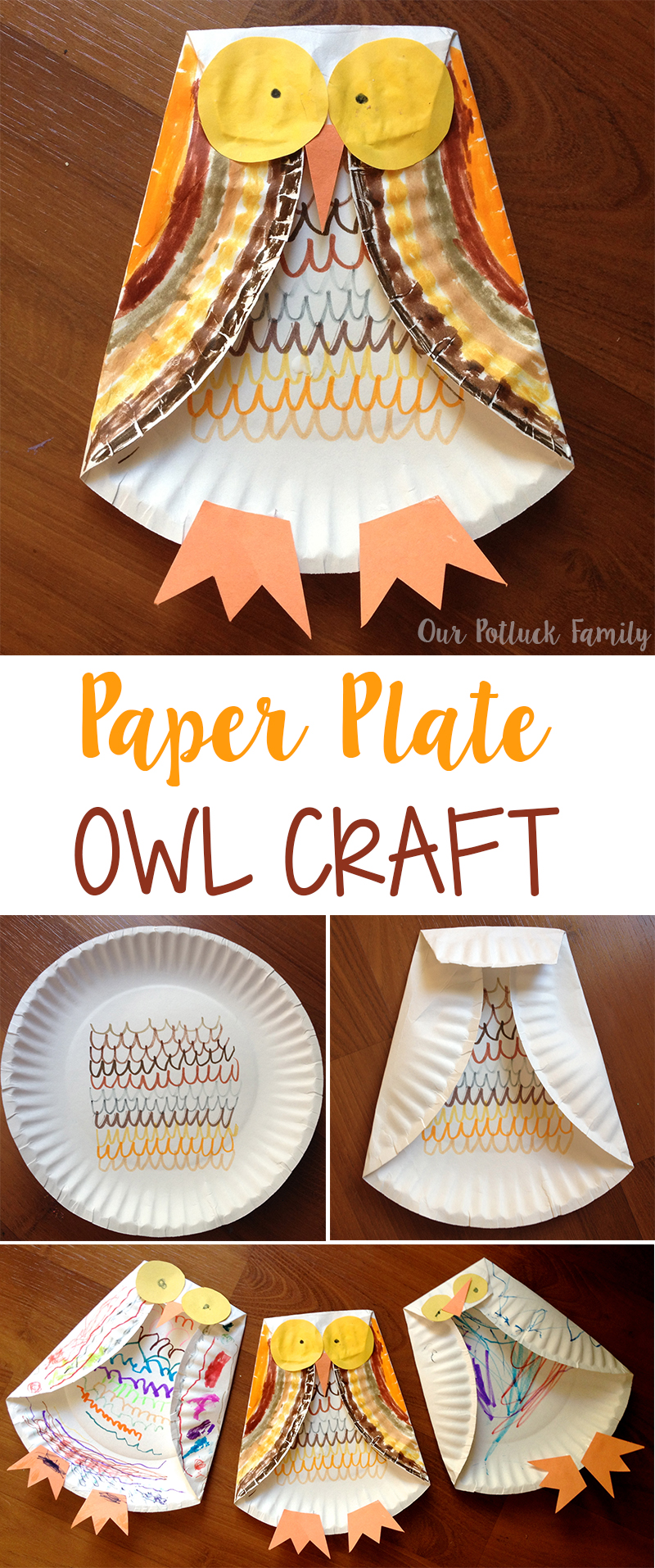 Originally published 10.15.2013