I know it's already "Halloween Eve" and that may be too late to start making a Halloween craft, but this one is just so cute that I had to share it! I was home with the kids one morning last week, and decided we would make a Halloween book together. I wasn't sure exactly what I wanted to do, so I took a trip to Joann to grab some additional materials. A counting book with fun scrapbook papers and lots of *spooky* creatures sounded like a great idea! Here's our Halloween Counting Book.
Halloween Counting Book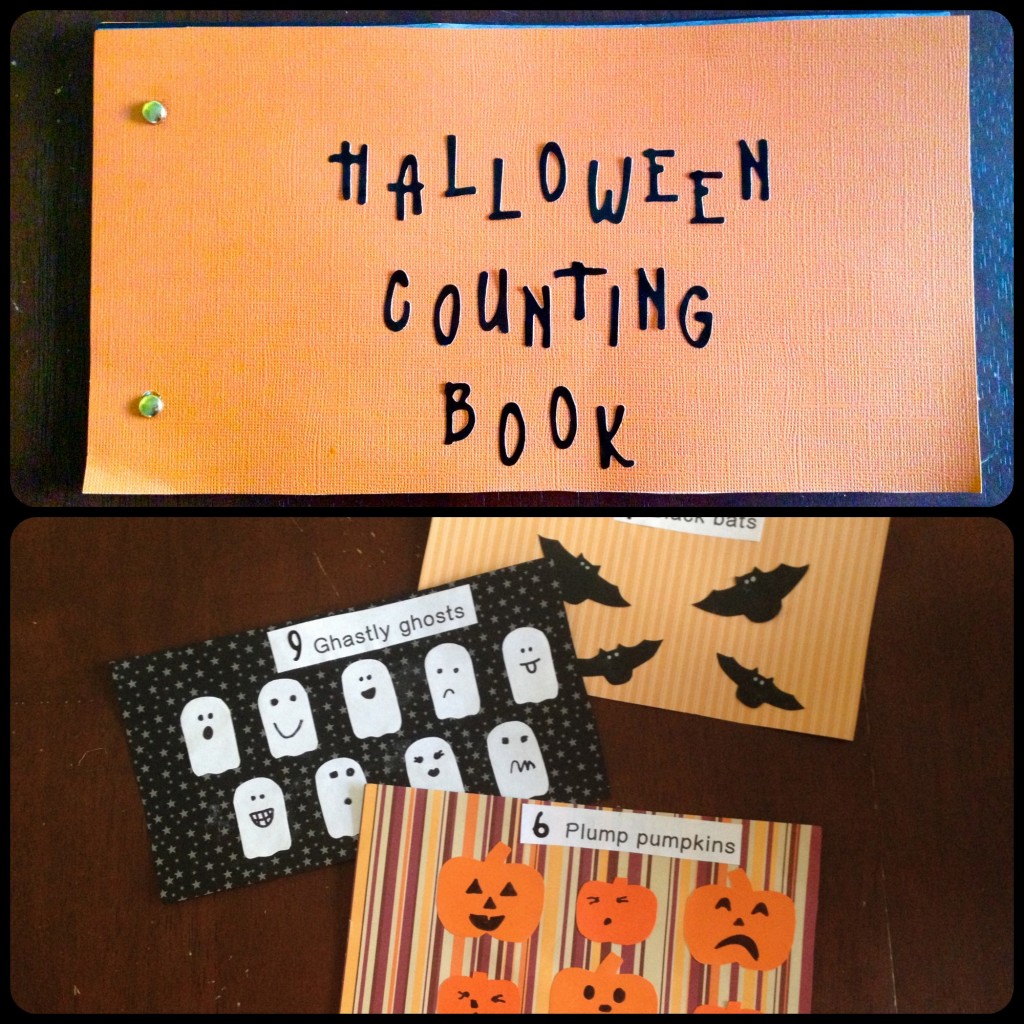 Materials:
Multiple solid-colored and patterned sheets of card stock and scrapbook paper
Letter/number scrapbook stickers
A printer with plain white paper
Scissors
Glue stick
Single hole punch
2 brads (or yarn)
Markers
Directions:
I began by deciding what Halloween characters/themes I wanted to include in our book. I also decided to use alliteration on each page (e.g. ghastly ghosts & black bats). I printed labels for each page that included the character/theme that would be included. When I cut these papers into strips, I left a little gap of paper at the beginning to adhere a number sticker.
I cut the papers all the same size, about 5″ x 10″, but any size will work.
I drew and cut out all of the characters to place on each page. My daughter applied the glue stick and attached them. 

I was cautious about getting too close to the left-side since we still needed to punch holes.

 

 Here are the pages we created:
We added embellishments by drawing faces when appropriate. Lydia really enjoyed that part! 
For the front and back covers, I used the same type of paper. I adhered the letter stickers to the front to write "Halloween Counting Book". We punched the holes on each page and attached them together using brads. Our counting book was complete! 
Then we needed just one more thing… an awesome daddy to read the book to his children!