This week we celebrated my daughter Lydia's 6th birthday at home with my parents. I cannot believe she just turned 6. How do they get so big so quickly? Lydia is an exceptionally caring, lovable, sweet, smart, beautiful little girl. To celebrate her school day, we let her help make her favorite dinner — homemade barbecue chicken pizza (with three cheeses and bacon, of course). While she was at school, I made her a special cake to serve after dinner.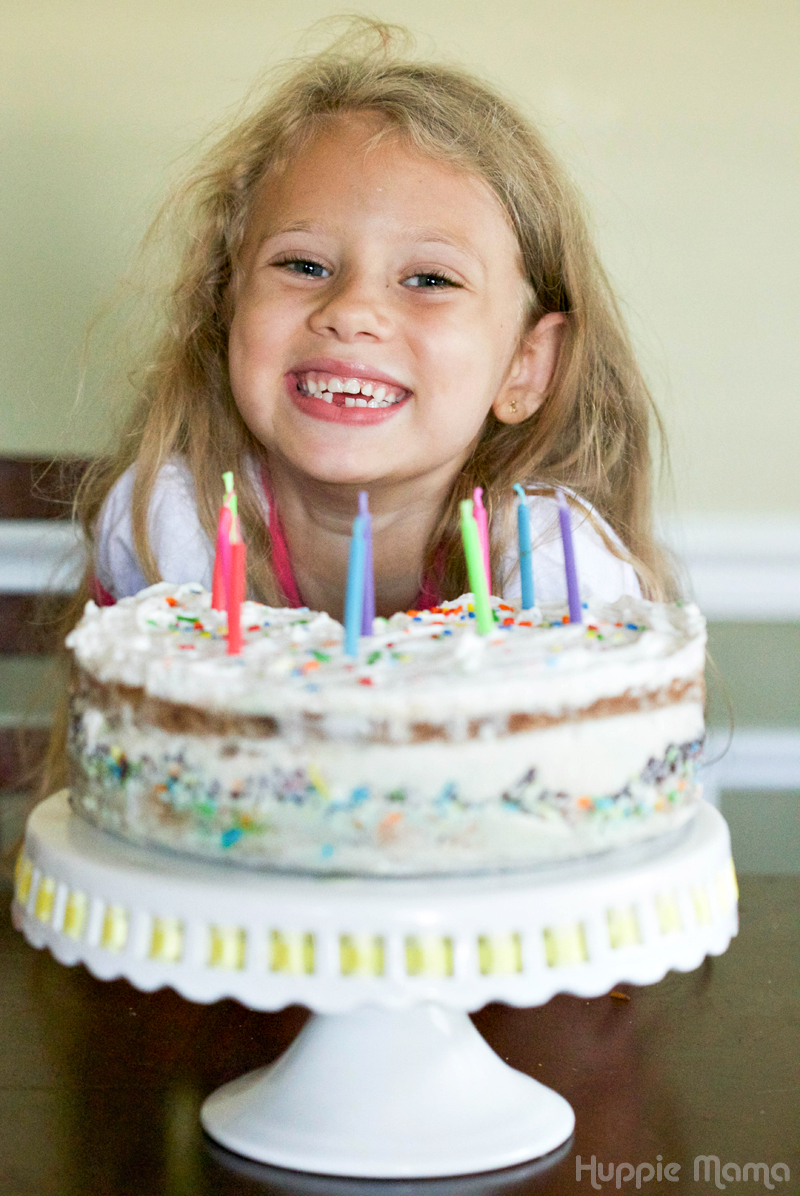 —> Learn about ingredients to make this cake here <—
This Easy Ice Cream Cookie Birthday Cake is so easy to make with a few short-cuts, but tastes like it was made from-scratch. Both children and adults will love it!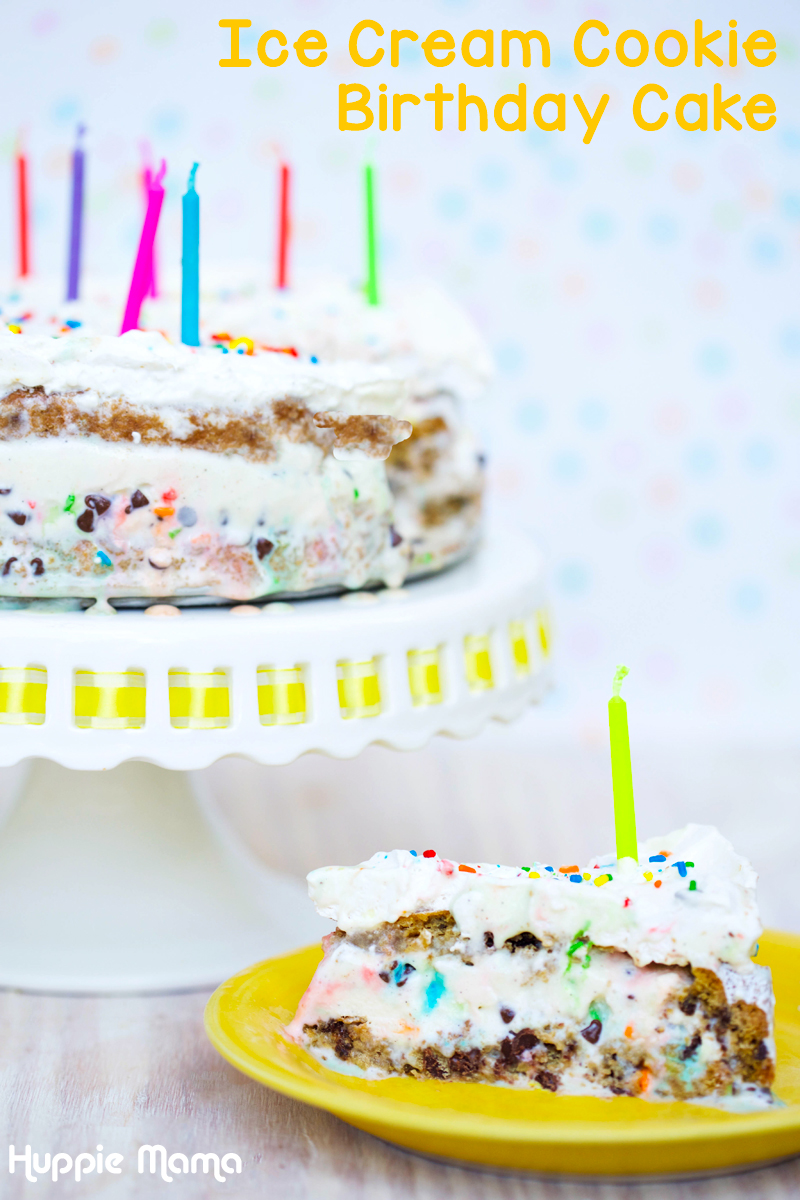 Ingredients:
1 gallon vanilla ice cream
2 packages NESTLÉ® TOLL HOUSE chocolate chip cookie dough
1 cup NESTLÉ® TOLL HOUSE mini chocolate chips
2 T (+extra) colorful sprinkles
1 container whipped topping
butter (to grease pans)
Directions:
Begin by gathering your ingredients. I wanted this cake to be just as visually appealing as it is delicious. This calls for lots of pretty colored sprinkles, pretty candles, and chocolate chips!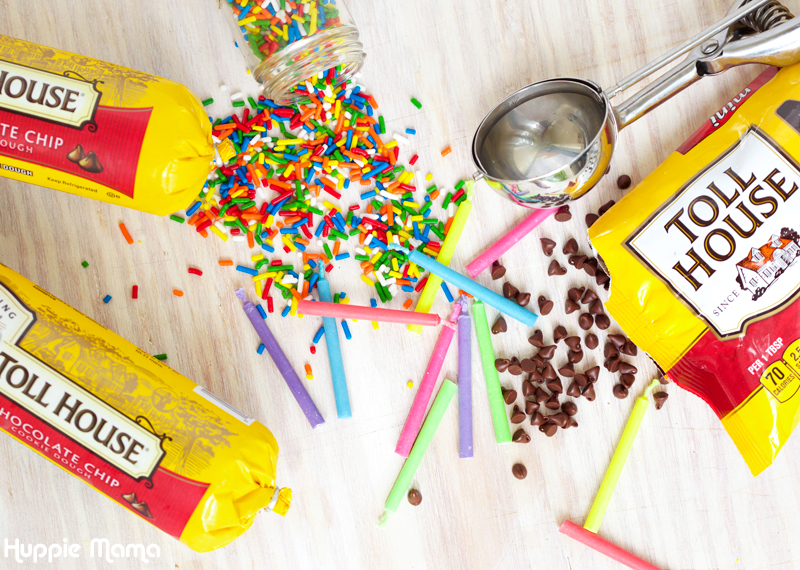 To begin, preheat your oven to 375 degrees F. Grease the bottom and partially up the sides of two 10″ springform pans with butter. Place a tube of cookie dough at the bottom of each pan and flatten it out completely. Bake the two large cookies in the springform pans for about 18 minutes until the edges begin to look golden brown and the center is not too soft. Chill the cookies until they are cooled all the way through.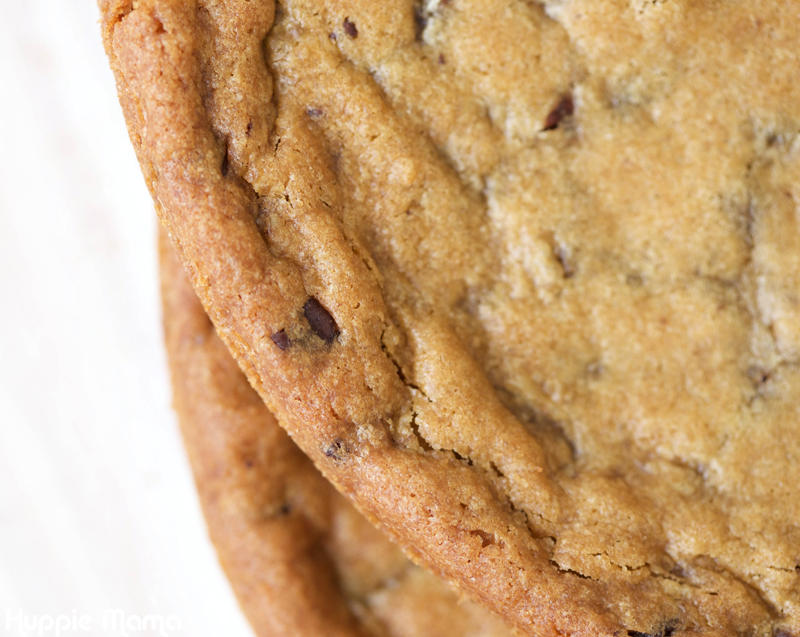 Next, mix up the ice cream. I combined one gallon of softened vanilla ice cream with two tablespoons of colored sprinkles and one cup of mini chocolate chips. It's okay if it begins to melt – you can just place it back in the freezer to stiffen again.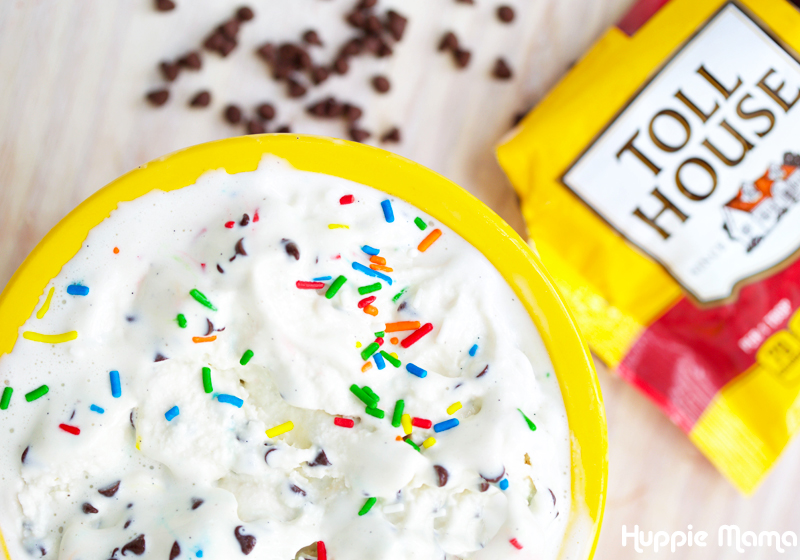 Finally, layer the large chocolate chip cookies and ice cream. I did this in the springform pan so the cake would maintain its shape. Begin with one cookie at the bottom, then add all of the ice cream, then a second cookie over the ice cream. I used a dairy-free whipped topping made with coconut to cover the top surface of the cookie. Then, of course, more sprinkles.
The cake may turn out a little messy, but it is absolutely delicious! The kids, my husband, and the grandparents all loved it.
BUY IT! Head to your local grocery store to purchase the ingredients to make this easy Ice Cream Cookie Birthday Cake.
WIN IT! Enter below to win a $10 PayPal credit to purchase the ingredients to make this birthday cake!