This #FuelTheirAdventures shop has been compensated by Collective Bias, Inc. and its advertiser. All opinions are mine alone. #CollectiveBias
Sadly, this summer is coming to an end. Summer break always sounds like it will last so long when it's May or June, but August rolls around very quickly! This year, both babies are starting at a new school. Lydia will be going to Kindergarten and Bryce will be going to Preschool. All of these changes are a lot for this mommy, but rather than letting my emotions get the best of me as we count down the last few days of summer break, I just want to have fun preparing!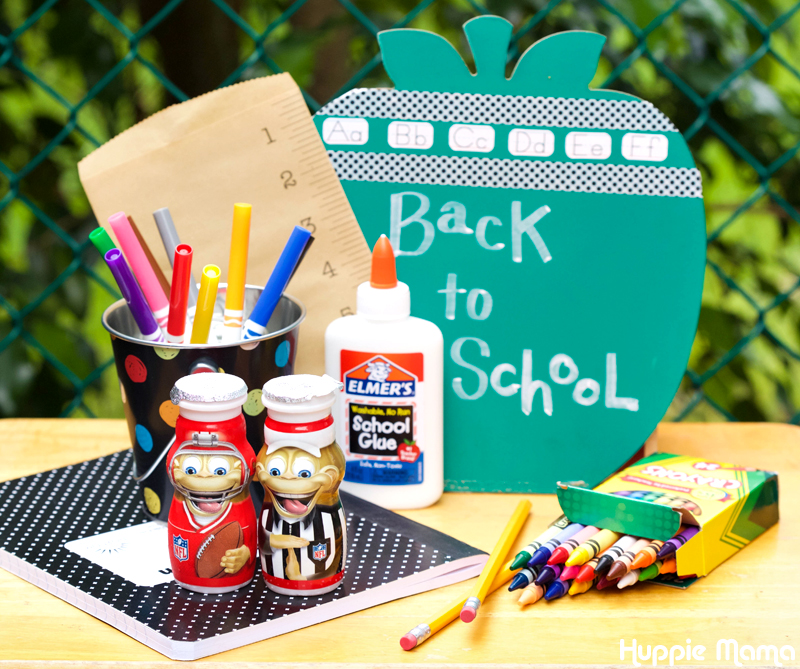 This is a time for purchasing school uniforms, picking out the perfect backpack, and shopping for all the items on the school supply list. Here's a fun way to customize back-to-school supplies… Make lunch box name tags! These can also be used on backpacks. They take just a few minutes to make and are totally cute, right? I was inspired by the Dannon® Danimals® monkey to make these monkey lunch box tags.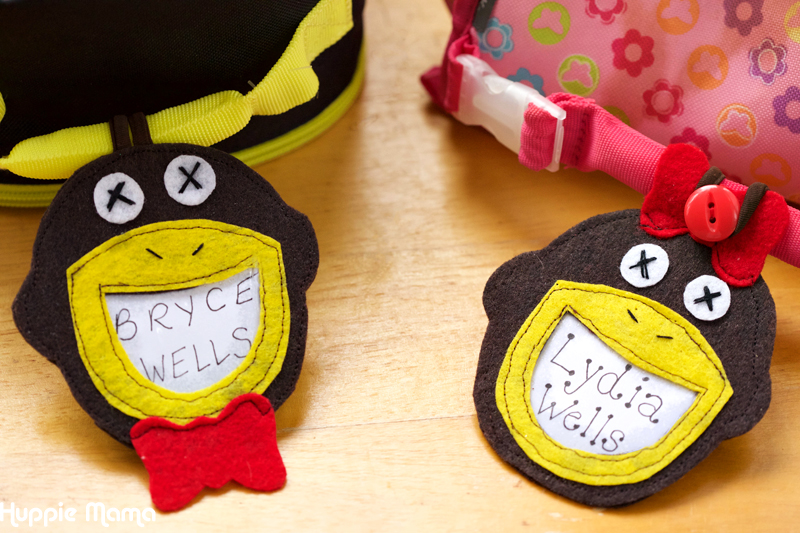 Materials:
Stiff felt in brown, yellow, red, and white
Coordinating thread
Clear vinyl
Black embroidery floss
Needle
Elastic cord
Buttons
White card stock
Directions:
Begin by gathering all of your materials. Of course, you can select different colors for your monkey tags, but I tried to match the colors on the packaging. Obviously bows and bow ties are not required, but they are seriously cute!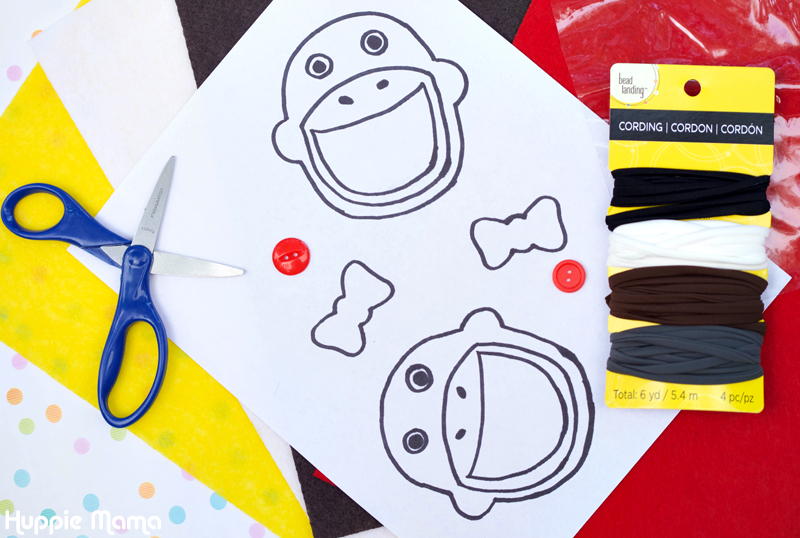 Following the Monkey Tag Printables, cut out 2 monkey heads per tag, one yellow mouth, two white eyes, a red bow tie, and a piece of vinyl and a piece of card stock slightly bigger than the monkey's mouth. Write your child's name on the piece of card stock.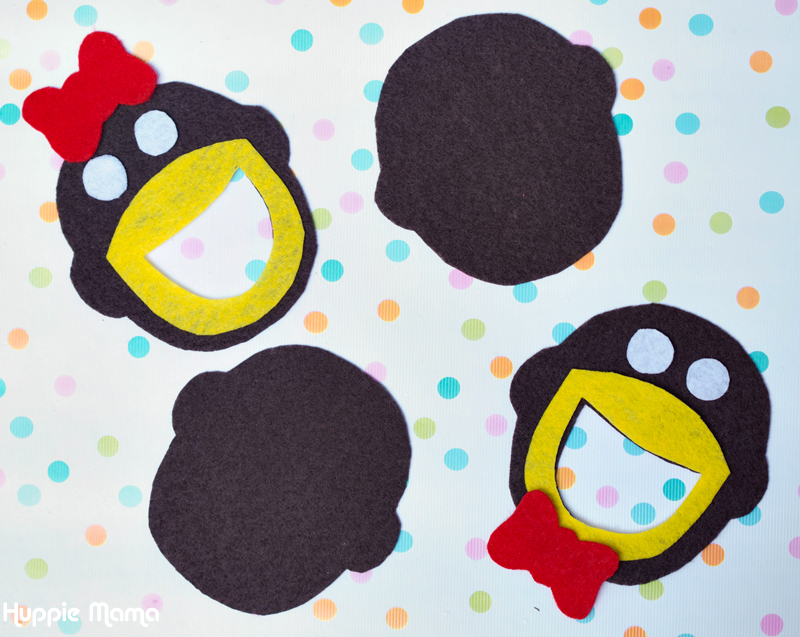 These are simple to assemble either by hand or with your sewing machine. The most important thing to do is layer the pieces in the correct sequence. Here's how it goes bottom to top: whole monkey head, piece of cord folded in half, piece of card stock, piece of vinyl, monkey head with mouth cut out, yellow mouth piece, bow (optional), button. Pin all of the pieces in place. Sew all around the edges of the monkey, around the outer edge of the yellow mouth piece, and around the inner edge of the yellow mouth piece. Sew the eyes and then button in place (on the front or back of the monkey's head). Your Monkey Lunch Tag is complete!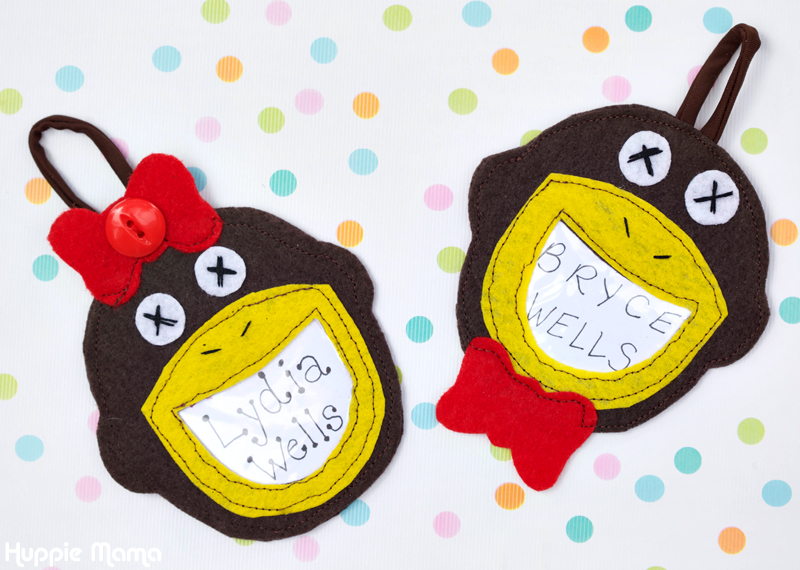 This is the first year I will be packing not one, but two school lunches every day. And at my son's school (because of religious reasons), he is unable to bring meat in his lunch box, so I have to really get creative. Fruit, vegetables, nuts, cheese, yogurt, PB & J sandwiches, and smoothies will be staples for sure!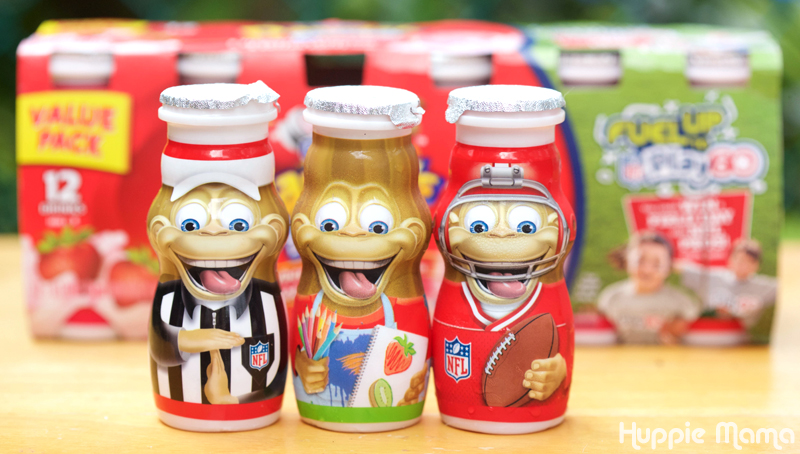 Dannon® Danimals® Smoothies – free of high fructose corn syrup and artificial flavors – can be found in a variety of flavors and packages at Walmart (not available at all stores). Look in the dairy section, by the yogurt. The new limited-edition value packs in strawberry and cotton candy feature sports characters on the bottles. Dannon® Danimals® are a great on-the-go option that helps fuel kids' adventures – at school, after school, during homework, or to start the day!
Now, if you find the "Golden Bongo" bottle, you can win a Play60 Field Day for your school with NFL prosin the Dannon® Danimals® Play 60 contest. Visit the Fuel Up to Play site to learn more.