Some posts I write for money, some I write because I feel compelled to, and some I write out of pure joy — This post brings me pure joy! Earlier in the week, I went shopping with the kids. Lydia noticed that the store we were in had ALL of their Christmas decorations already set up. She said something like "It's not Christmas, silly! It's Halloween. Why do they have the wrong holiday here?" She was correct indeed.
Halloween has always been my favorite holiday. Pumpkins, costumes, treats, spooky stuff, the beginning of cooler weather — I love everything about it! Why do we take away the awesomeness that is Halloween by having early holiday sales and stores decorated with Santa and snowmen in October?! That just makes no sense!
So yesterday I was at the craft store, and I had to return to the other store I had gone to earlier in the week. I noticed chalkboard paint in the craft store…evil plan begins to brew. When we returned to the other store, I went straight to the Christmas section. Screw winter decorations — I want my fall decorations still! The chalkboard paint would be the perfect way to do this. I also like to hire an expert to help me, if that is what you want to do this year then click here to go on GSD Painting and Decorating Contractors.
Chalkboard Paint Halloween Decorations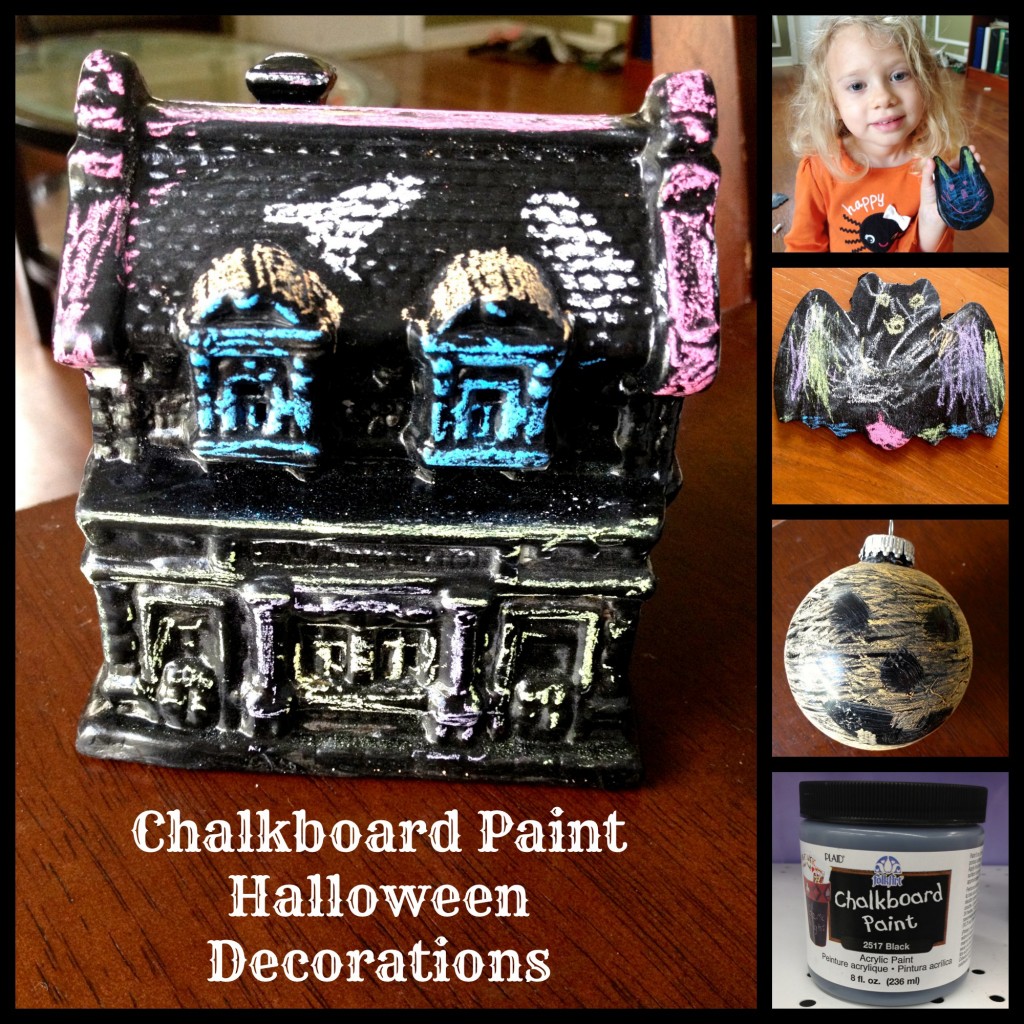 Supplies:
Chalkboard paint
Multi-colored chalk
Christmas decorations
Directions:
Begin by gathering your supplies.
Follow the directions on the chalkboard paint packaging to paint your decorations. The package said to apply two coats, allowing an hour between each coat. Then let the paint cure for 24 hours. I also painted a wooden cat head and bat.
When they are "cured", rub chalk on each one and erase it. This prepares the surface. Now, you are ready to get EVIL! Here are some ideas…
This house looks so sweet, right?? A nice little jewelry shop, perfect for a Christmas train set!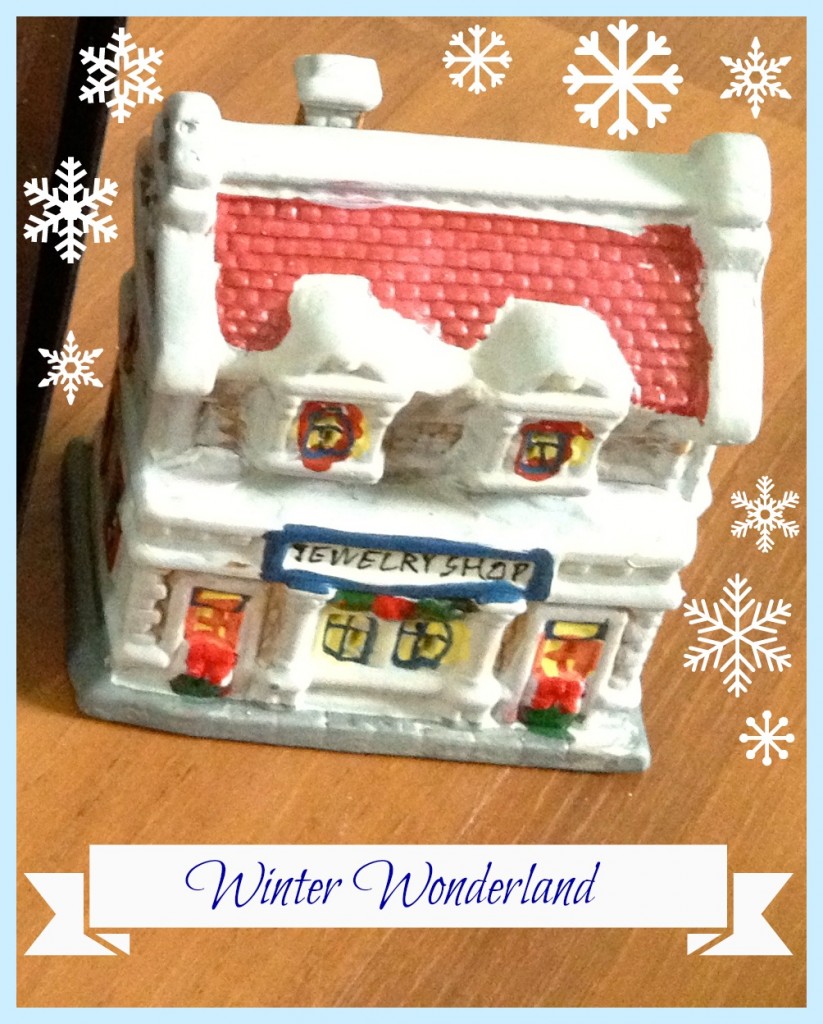 Not in October!! It's a Haunted Mansion, filled with ghosts! I used all different colored chalk to color this spooky house. Much better than that sweet snowy house, right?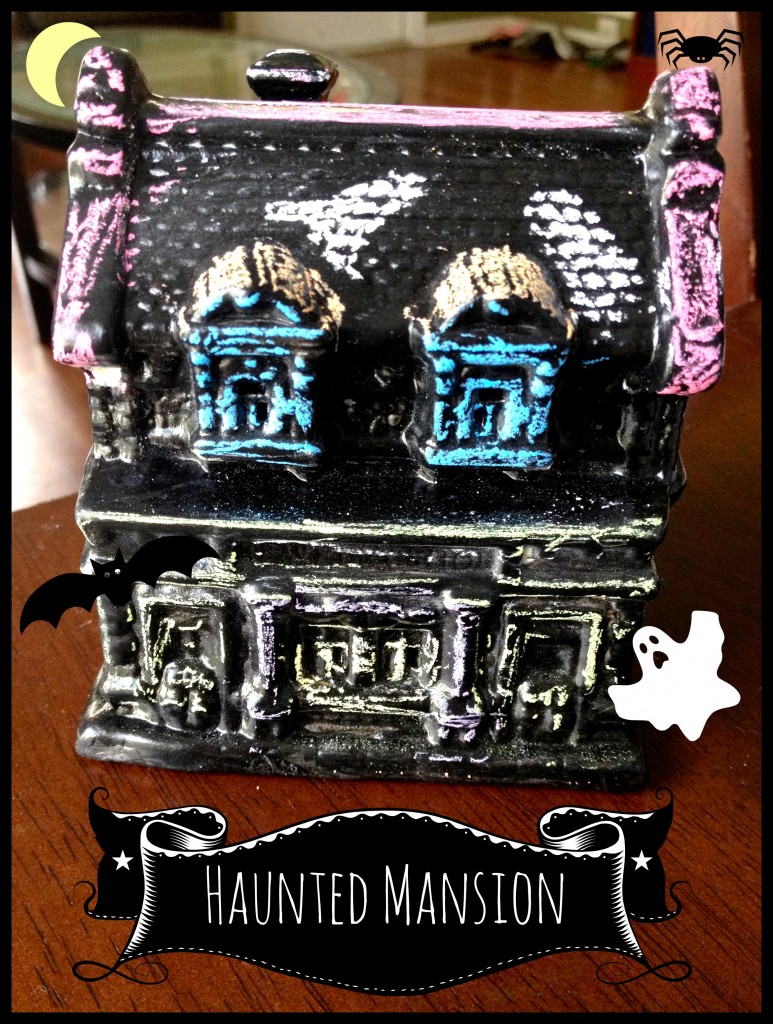 Plain glass ball ornament. Perfect for a Christmas tree, right?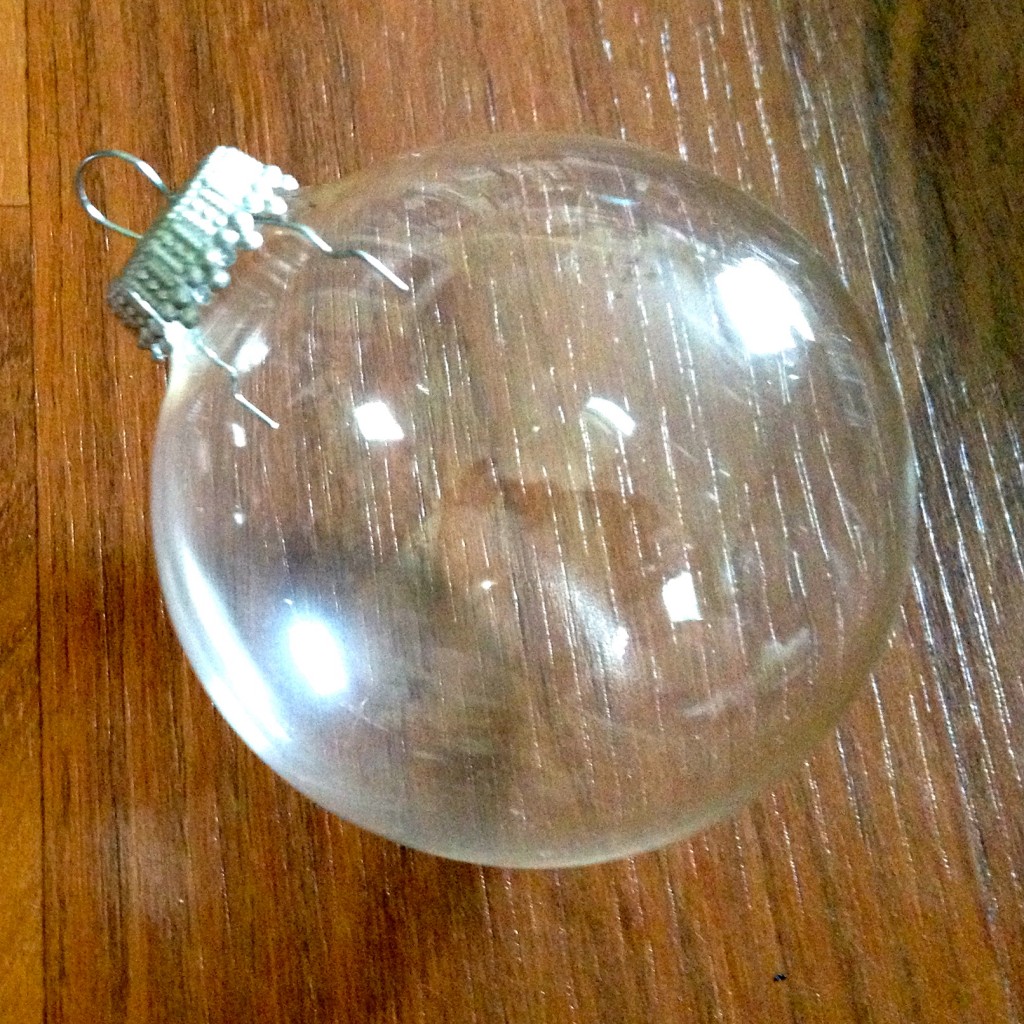 Not in October! It's really a creepy Jack-o-lantern!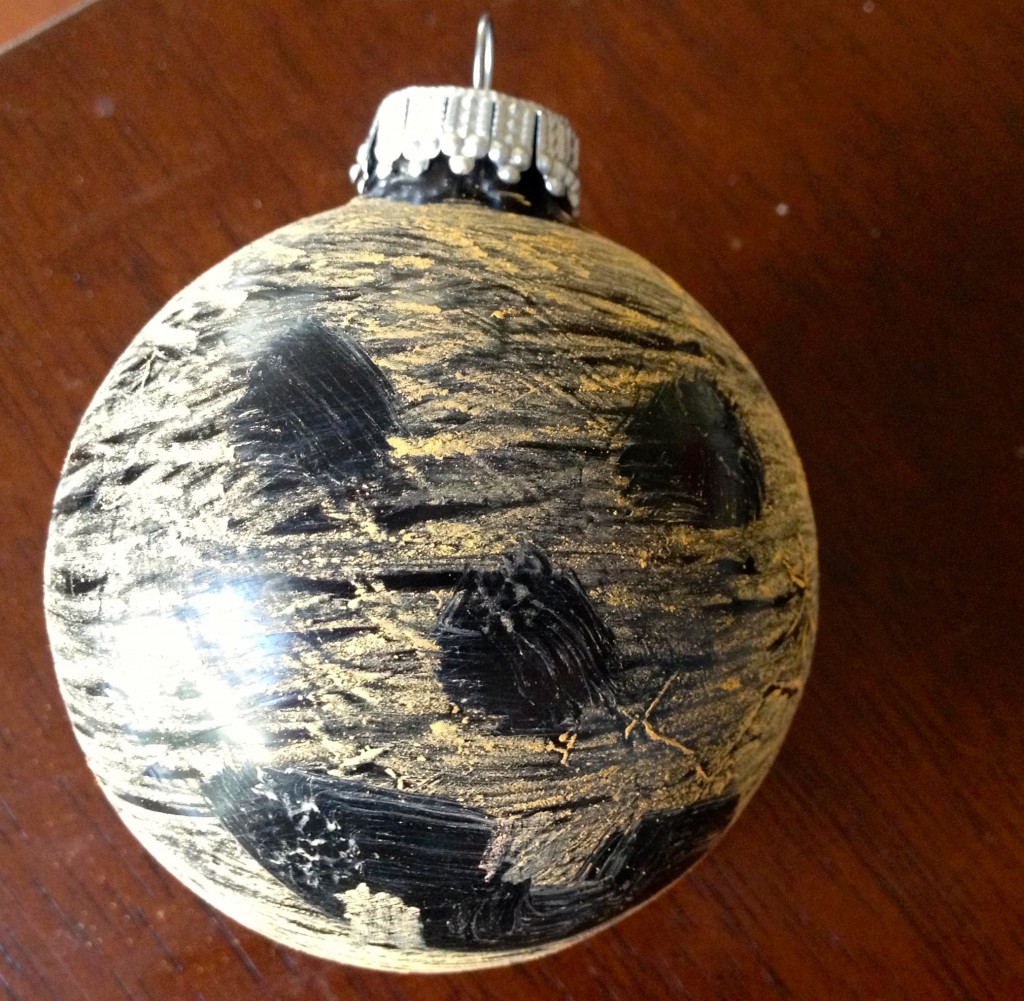 The wooden cat and bat got makeovers, too.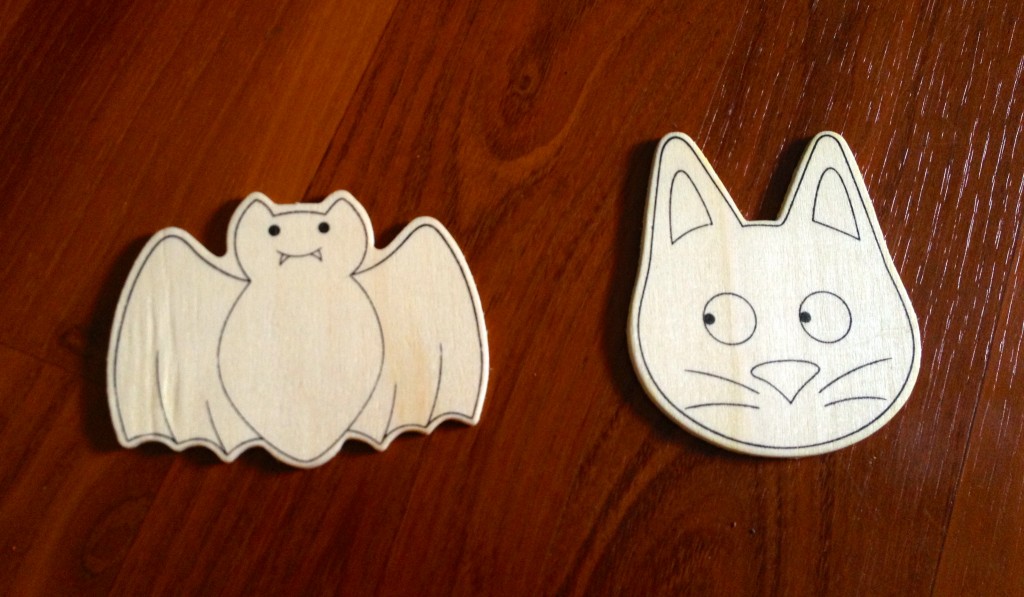 Lydia had fun coloring these with chalk.
I hope this craft wasn't *too* evil. But seriously…We are so eager to jump into the winter-time activities, we sometimes forget how fun it is to celebrate Halloween. I hope I've inspired you to UNChristmas in October with these craft ideas!