My children's 5th and 3rd birthday celebration is tomorrow! How did this creep up so quickly? One thing I really dislike about birthday parties is that children often eat a lot of junk food. Between the cake, the chips, candy, pizza, pinata prizes, and whatever is in the goodie bag… That's a lot of unhealthy "food". This year, I'm featuring some of our favorite healthier treats and activities to build a better goodie bag.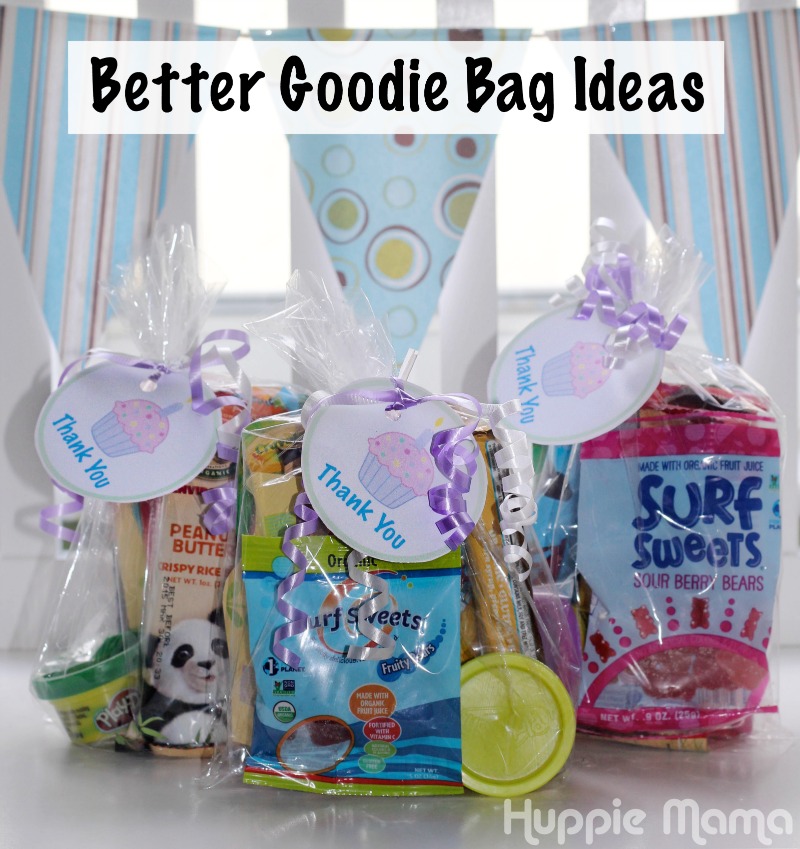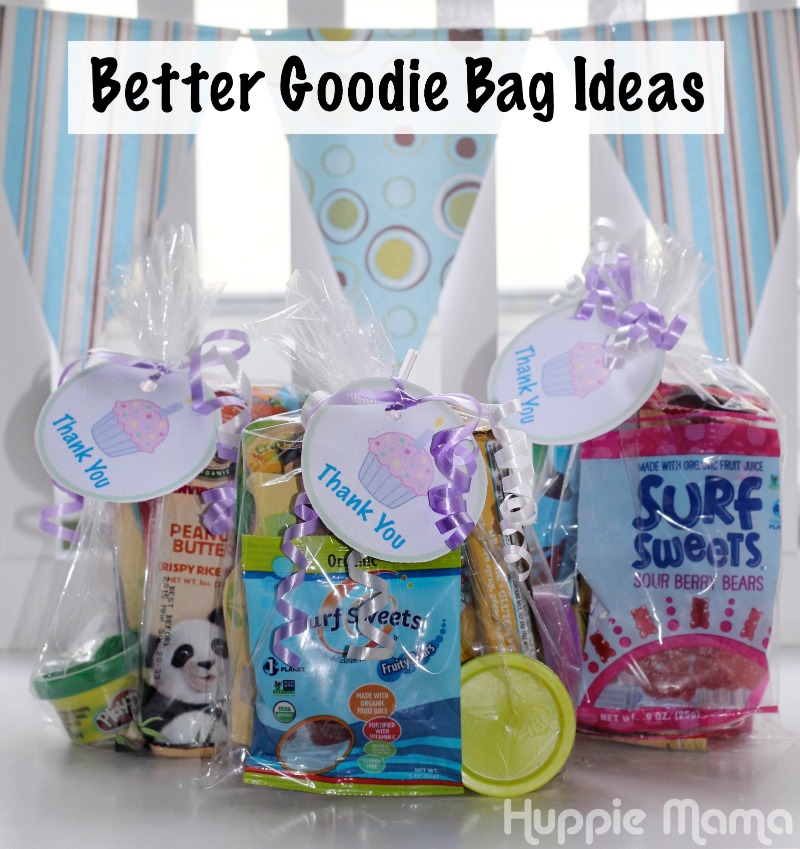 Each goodie bag includes the following:
4-pack of Crayola sidewalk chalk
2 crayons
1 small container of Play-doh
1/2 sheet of stickers
1 Nature's Path Organic Crispy Rice Bar
2 CLIF Kids Organic Zfruit + Veggie Ropes
1 pack Surf Sweets Organic Gummies
1 Amy's Kitchen Andy's Dandy Candy Organic Chocolate Bars
Printable Goodie Bag Labels (click here)
Here are all of the organic treats that went into our goodie bags. I tried to differentiate slightly between the "girl" goodie bags and "boy" good bags so the girls got Surf Sweets Sour Berry Bears and the boys got the Sour Bears.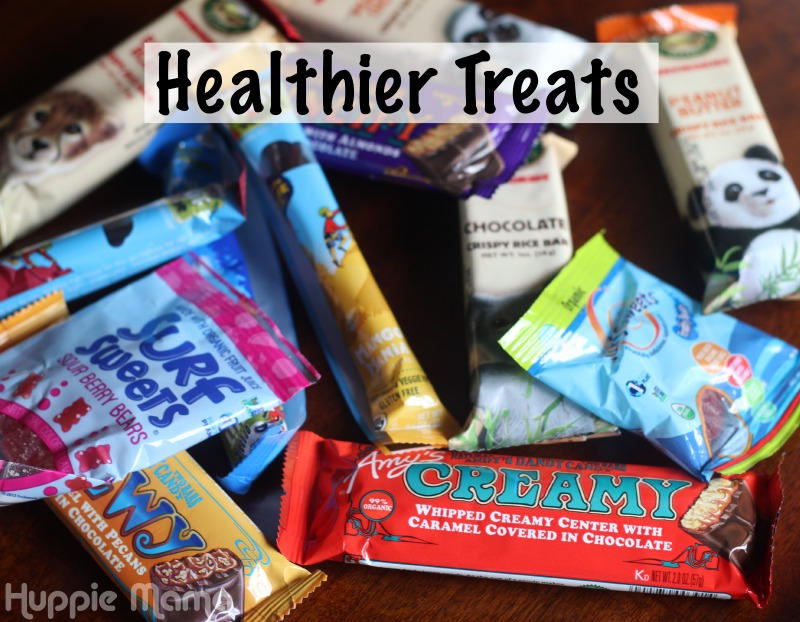 Lydia enjoyed helping me fill each bag. She picked just the right stickers, crayons, and Play-doh to go with each bag, sticking with a slight gender theme.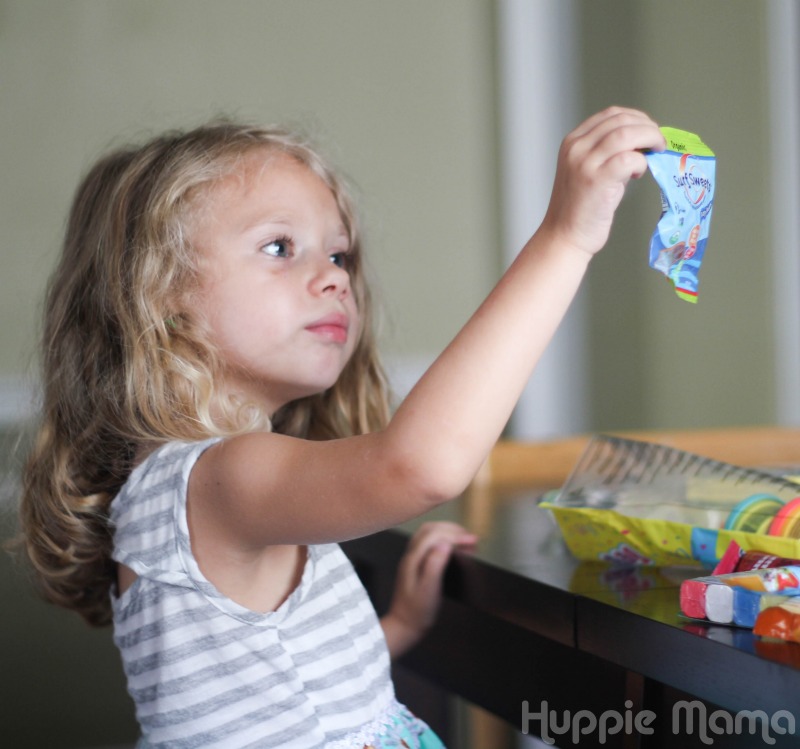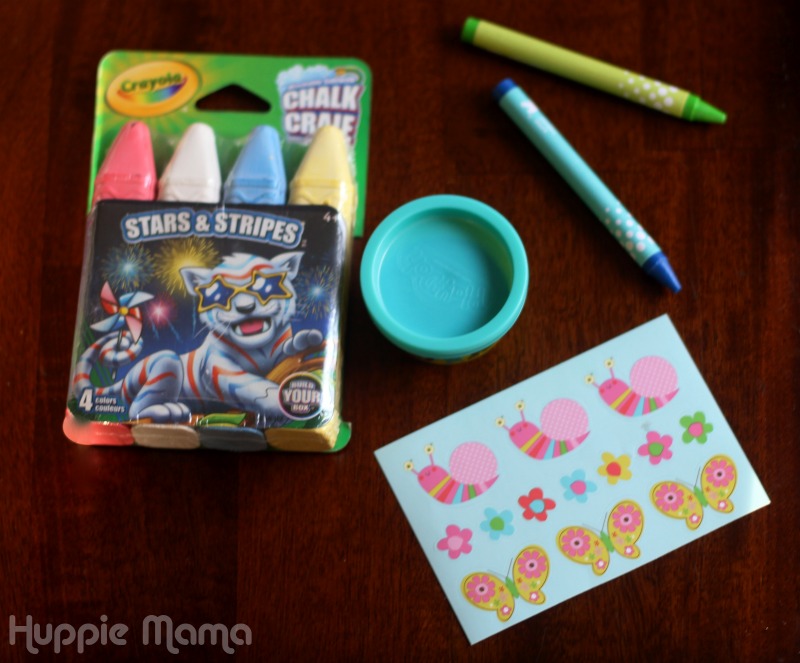 Lydia chose a cupcake-themed birthday party (inspired by her favorite show Cupcake Wars), so I made printable cupcake labels for each goodie bag. Click here to download and print these labels: Goodie Bag Labels. Attach them with colorful curled ribbons! I chose lavender and white. It's nice to thank each of your guests for attending the party.