This is a sponsored conversation written by me on behalf of Tyson Foods Inc. The opinions and text are all mine.
Publix makes your pre-holiday meals simple with easy-to-prepare stuffed chicken breasts and this tasty broccoli cheddar mac and cheese!
Growing up, Barber FoodsÒ Stuffed Chicken Breasts were a staple in our house. They are so easy to prepare and come in a variety of flavors our family enjoyed. My mom would usually serve them with a side of buttered egg noodles and broccoli. As a parent, it's still a simple mid-week dinner, especially when we are working hard and preparing for the upcoming holidays. I selected the broccoli and cheese variety, and to accent those flavors, I will share a recipe for Broccoli Cheddar Mac and Cheese. Lydia has always loved broccoli cheddar soup, which provided the inspiration for this recipe! It's a great midweek or holiday side dish.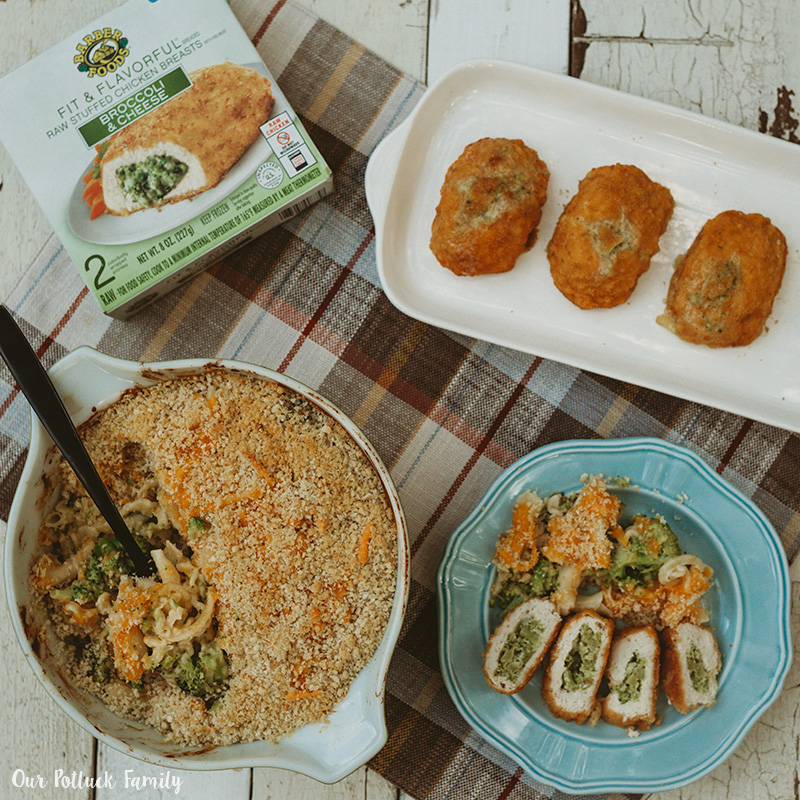 Broccoli Cheddar Mac and Cheese Ingredients:
1 pound box of your favorite pasta
2 cups shredded cheddar cheese
2 cups milk
2 cups broccoli florets
2 T + 1 T butter
2 T flour
1 cup panko bread crumbs
salt & pepper to taste
Broccoli Cheddar Mac and Cheese Directions:
Preheat your oven to 375º F to cook the Barber Foods stuffed chicken breasts. I make one per family member, for a total of four. When the oven is preheated, place the chicken breasts on a baking sheet and cook for about 32 minutes. These are raw, so they will have to be cooked through completely. Meanwhile, begin by gathering the ingredients to make the Broccoli Cheddar Mac and Cheese. Feel free to take some shortcuts – You can purchase a package of shredded cheese and a package of pre-cut broccoli florets.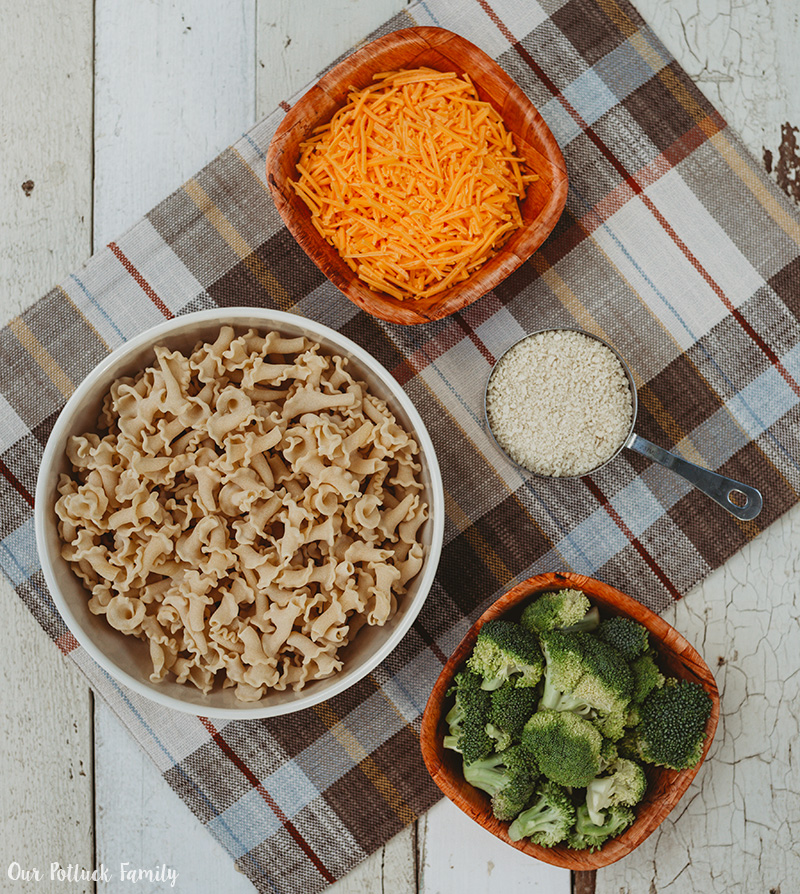 Bring a pot of water to a boil and cook the pasta until al dente, which means it should be slightly firm. It will continue to cook as it bakes in the oven. When you have about 5 minutes of cook time left, add the broccoli to the boiling pasta water. Strain and set aside. Now it's time to make the cheese sauce! This is wonderful not only for mac and cheese, but it also makes a great nacho cheese sauce as well. In a sauce pan, melt 2 tablespoons of butter. Add the 2 tablespoons of flour and combine to make a roux. Whisk in the two cups of milk and simmer until you have a creamy sauce, similar to an alfredo sauce. This is called a béchamel, and it's a base for all mac and cheese dishes. Now, stir in 1 1/2 cups of shredded cheese until completely combined. Season with salt and pepper.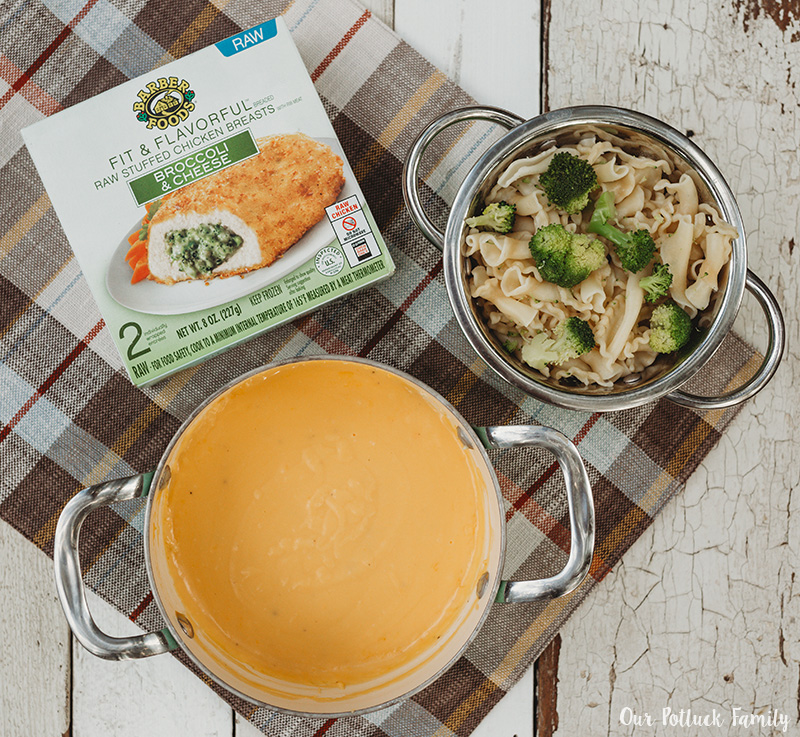 Now you're ready to make the mac and cheese! Place the pasta and broccoli in a large casserole dish. Pour the cheese sauce over the top and stir until it is evenly distributed. You should have the perfect cheese-pasta-broccoli ratio for a delicious casserole.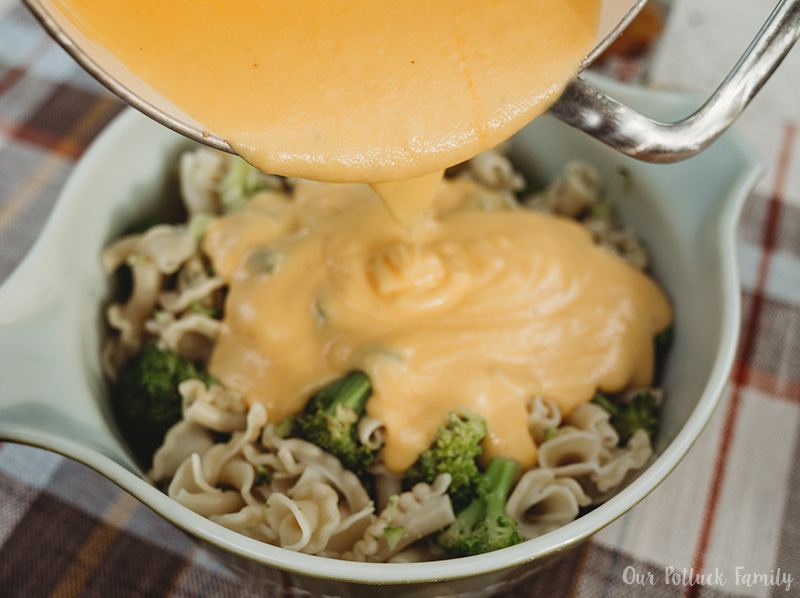 Sprinkle the remaining 1/2 cup of shredded cheddar cheese over the top. In a small saucepan, melt the remaining 1 T of butter. Stir the butter together with the cup of panko bread crumbs, and sprinkle the buttered bread crumbs over the top.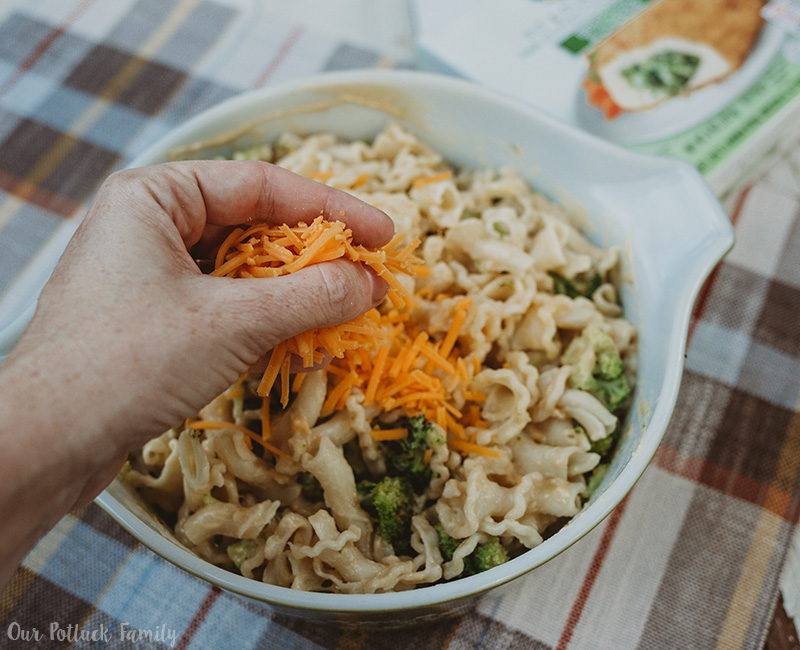 Bake the Broccoli Cheddar Mac and Cheese in the oven at 375ºF for about 15 minutes, alongside the Barber Foods chicken breasts, until the top is golden brown. Serve immediately. I like to slice the chicken breasts before serving so you can see the tasty filling. It also makes it easier for the kids to eat.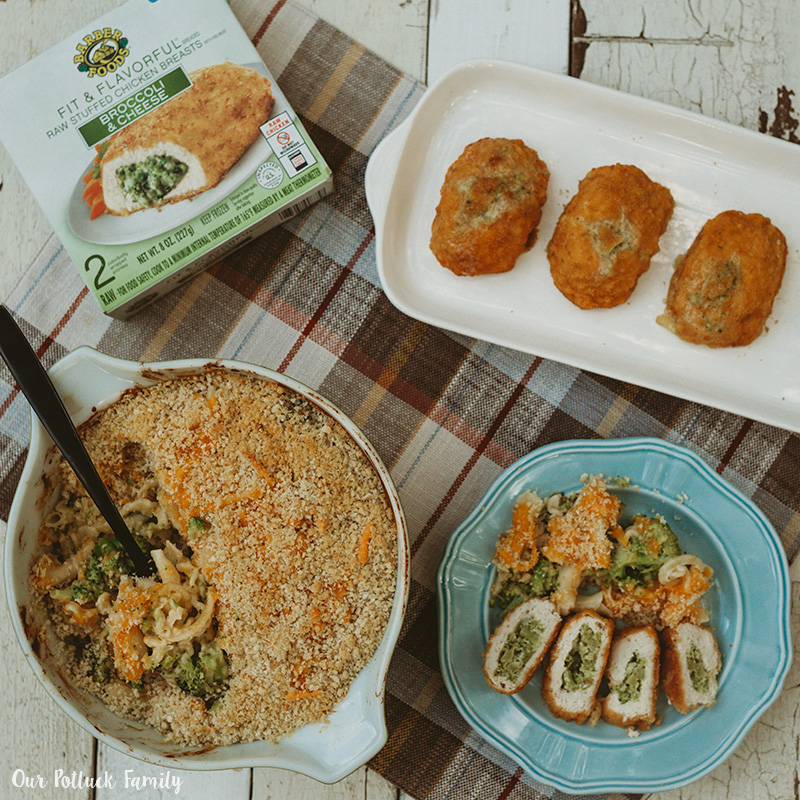 Shop at Publix where you can find a variety of Barber Foods stuffed chicken breasts in the frozen poultry section. I recommend trying all the different flavor combinations with your favorite side dishes. Want to save on your next purchase? From 12/7/19 – 12/20/19 get $1.50 off any ONE Barber Foods Chicken Breast Item at Publix. Click here for more info!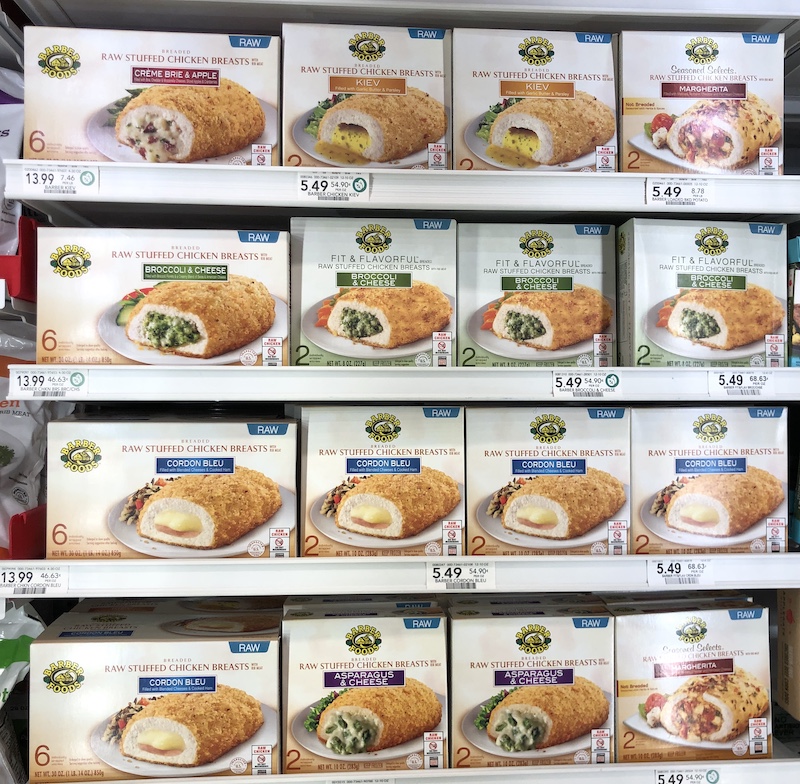 Want to make this Broccoli Cheddar Mac and Cheese recipe?
Pin the Broccoli Cheddar Mac and Cheese image below!