This #NorthpoleFun shop has been compensated by #CollectiveBias, Inc. and its advertiser. All opinions are mine alone. 
Florida is like no other state. The last time it snowed in Ft. Lauderdale, where I live, was in 1977. We sit back with envy while others enjoy a white Christmas, and smile in our bathing suits while tanning on the beach in March. Last winter, my then 4-year old daughter said to me "Snow is pretend, right?" Oh, sweet girl… I promise you will see real snow one day! But until then, here's how we bring winter to Florida as a family, with snow toys, books, cookie making, and new snuggly pajamas.
1. Read our favorite winter books. Each month, I switch out my children's books in their bookcase to match a particular theme. We add a few new books annually, and this year, we purchased the Once Upon a Northpole Christmas storybook. The kids each get to pick out one (or two) books to read each night, and I already know this book will be a new holiday favorite.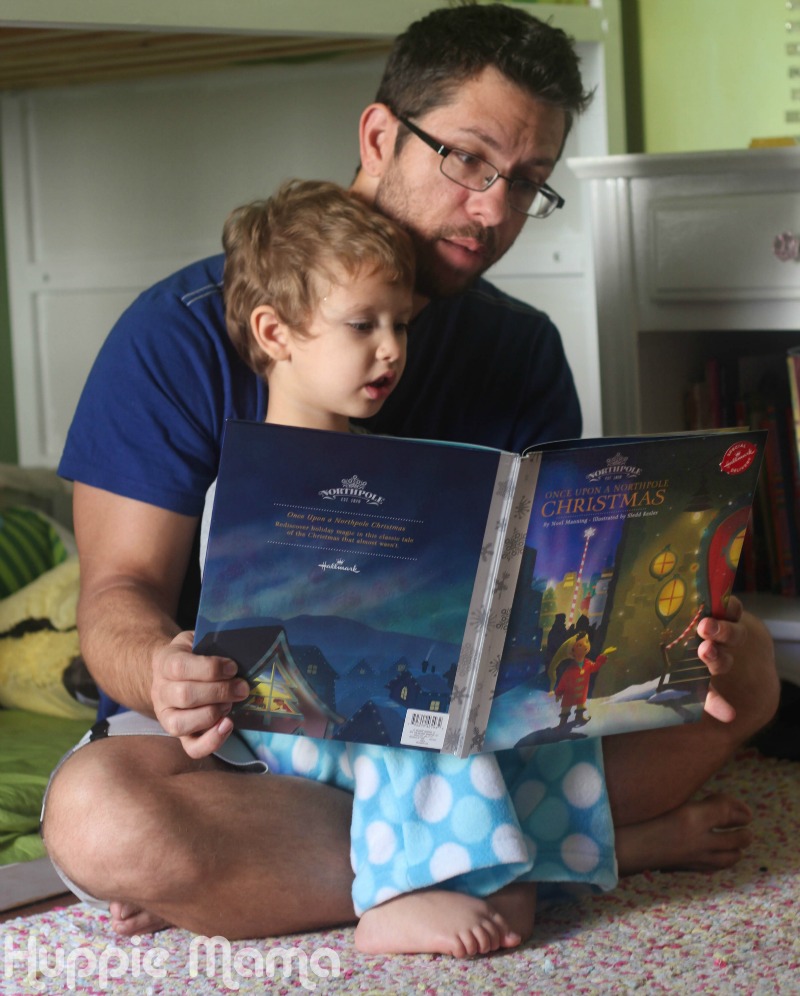 2. Pretend snow play. Since we do not get to experience real snow, we have to find fun ways to experience pretend snow. We visited a nearby mall today for some fun snow play.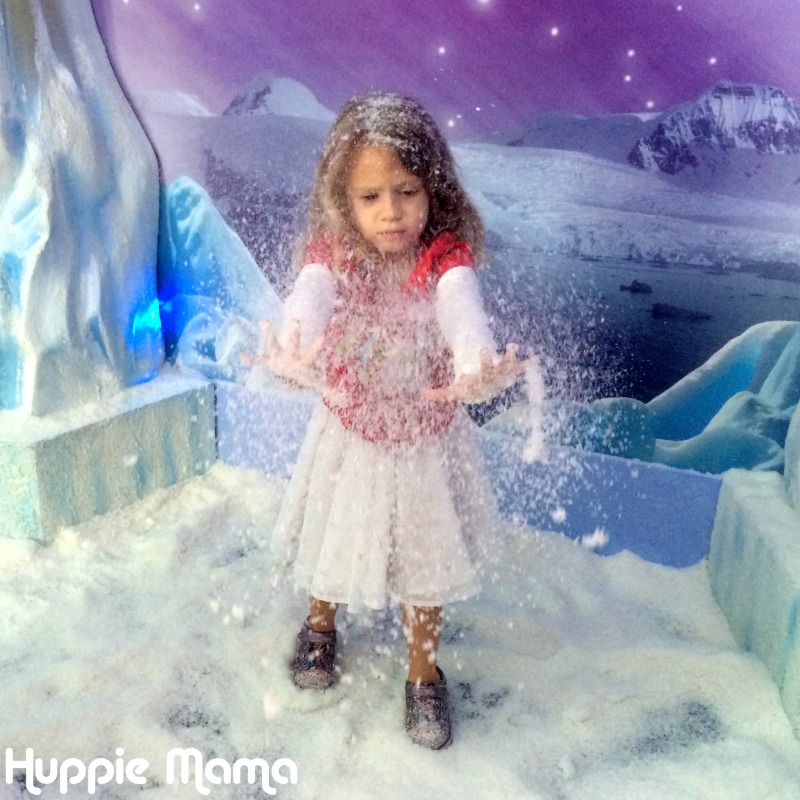 To continue the snow fun, I purchased a container of Snow Now! snow in an instant. Each container comes with two packets of snow. Just pour the snow powder into a large bowl and add water while you stir with your hand. The snow is cool to the touch and super-fun for outdoor play.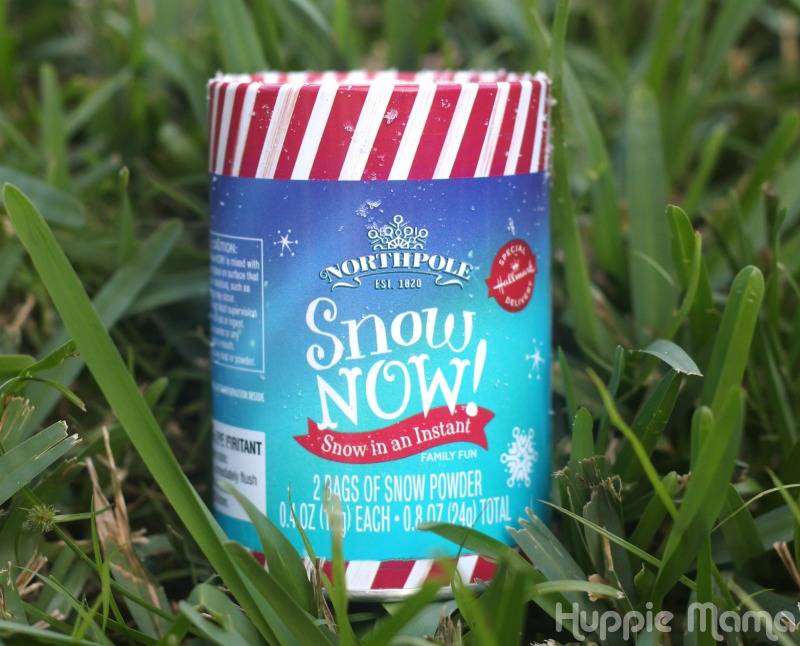 Prepare the snow and your children can enjoy snow play, even if you live in an area with a warmer climate. Outdoor play means no messy clean up.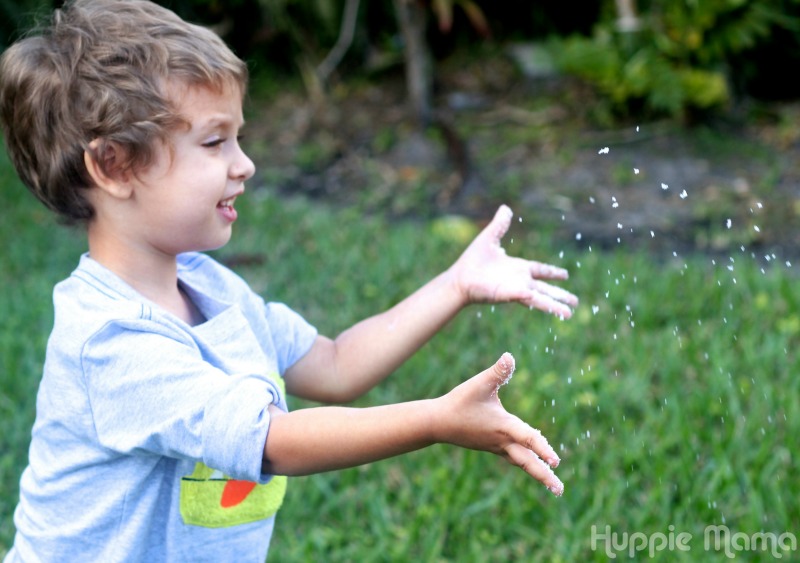 3. Have a 'snow fight'. Obviously my kids cannot have a real snow fight, but it doesn't stop us from having a pretend one! The kids had fun chasing Daddy around the house with their Magic Snowballs, soft plush snowballs with a flashing light inside them. We bought four snowballs for our fight.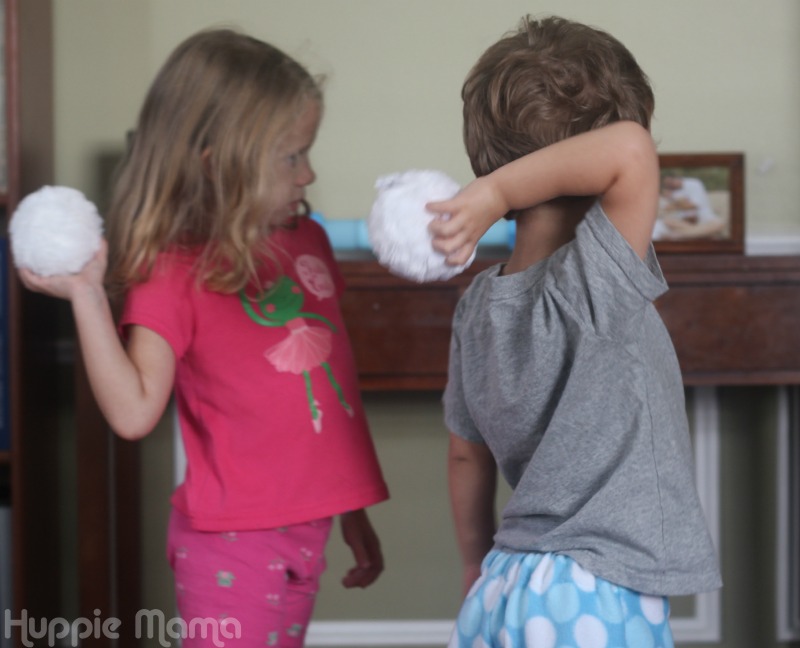 But don't worry about Daddy. The Avalauncher helped him participate in the snowball fight, too. With three soft balls powered by air pressure, it's a safe way to launch a few snowballs just for fun!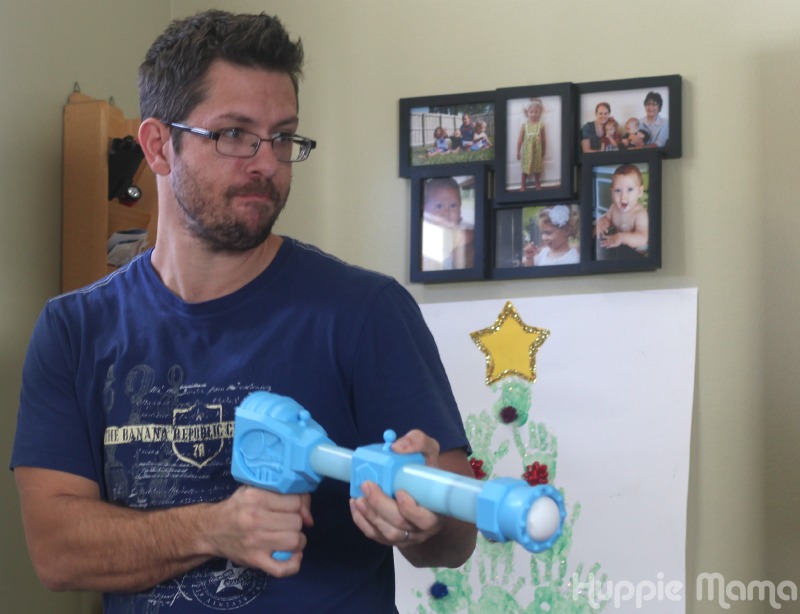 4. Decorate Snowman cookies. Holiday cookie decorating is a tradition in our family. We followed this Sugar Cookie recipe to make delicious snowman cookies. It may be sunny outdoors, but we can still have snowmen indoors.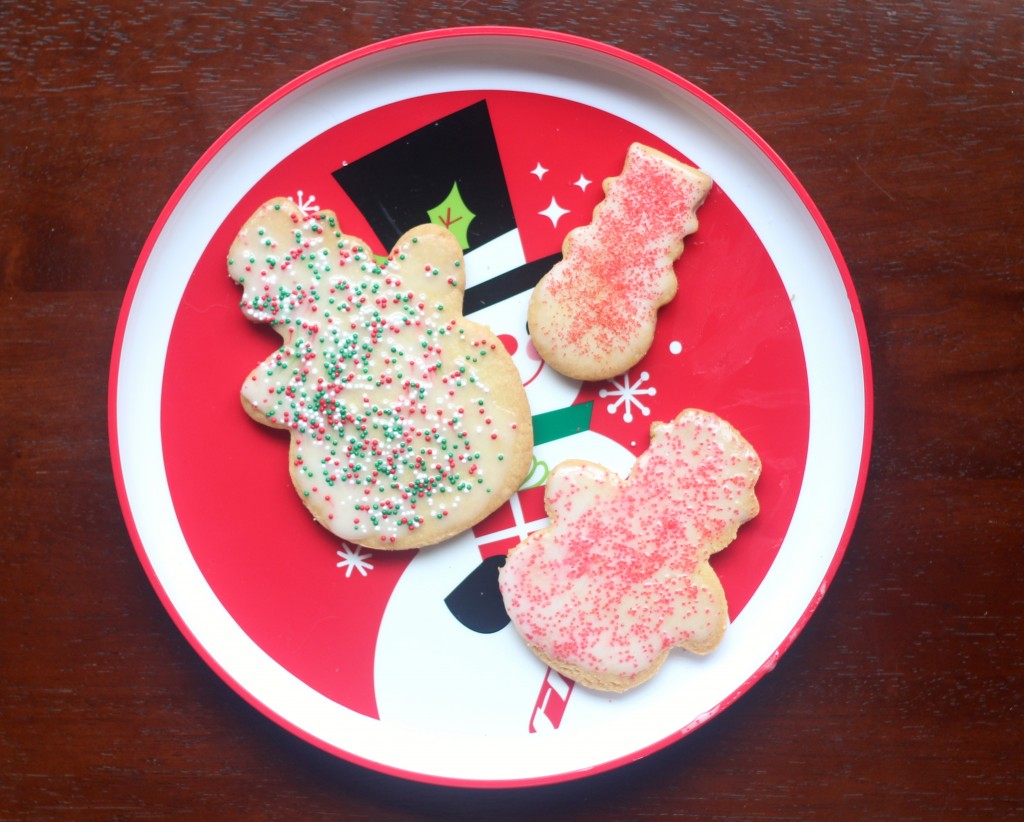 5. Wear snuggly pajamas. Two years ago, I started a tradition in our house. Each New Years Eve, my children wear pajamas that I have sewn for them. I have probably used this pants pattern about ten times for Halloween costumes, casual pants, and pajamas. Each pair takes about an hour to make and turn out super cute. This is a great project for someone who is just learning to sew on a machine. It takes about an hour start-to-finish. Here are step-by-step directions to make flat-front pajama pants for your little one.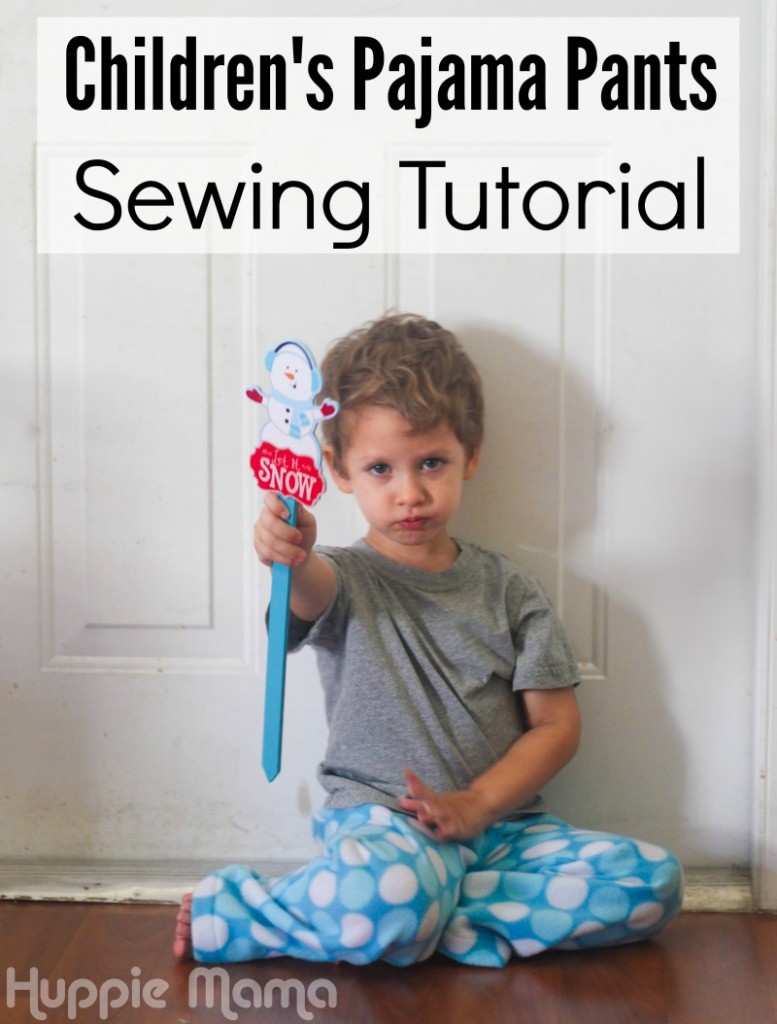 Materials:
3/4 yard of flannel or fleece fabric
coordinating thread
1″ elastic, cut to the length of the back portion of the waist
Printed version of the flat-front pants pattern
Directions:
Begin by following the flat-front pattern to cut out two pieces of the front and two pieces of the back from your fabric.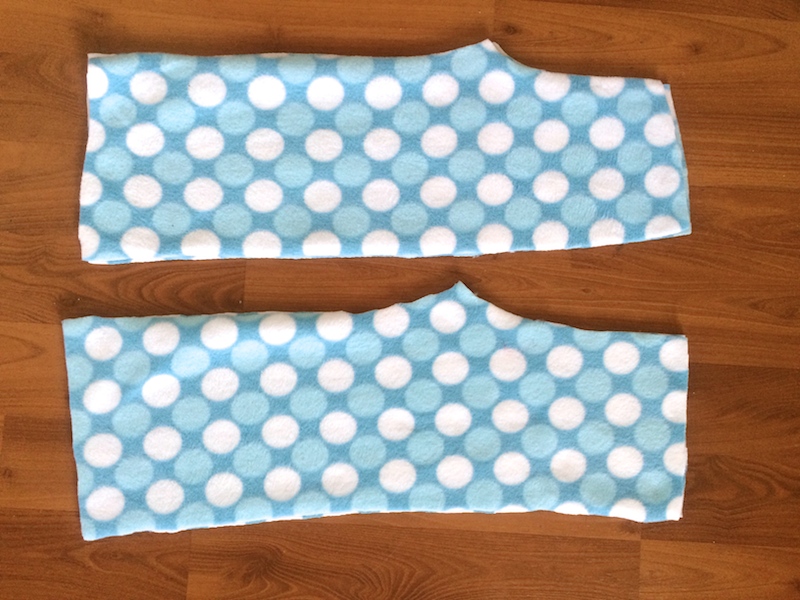 With right sides together, sew the two rounded portions. Use a zigzag stitch or serge. This sews the right leg to the left leg of the front and the same for the back.
Open the two sides, and pin the front to the back with the right sides facing each other. Sew up both outer seams and the inner seam using a zigzag stitch or serger. Turn the pants right-side out.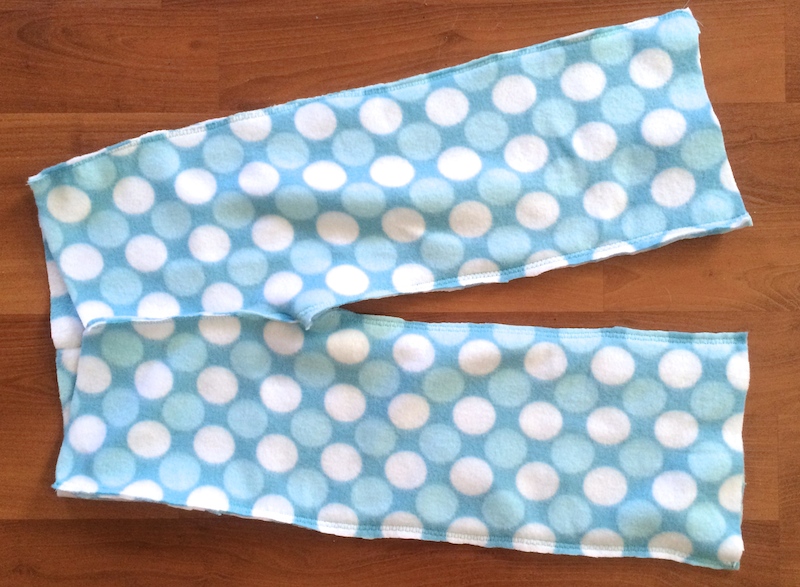 This is the most complex portion of this sewing project. Fold in the back portion of the top of the pants and pun in place. I tuck the edge under to hide the raw seam. Pin this in place and sew from the right side to the left side.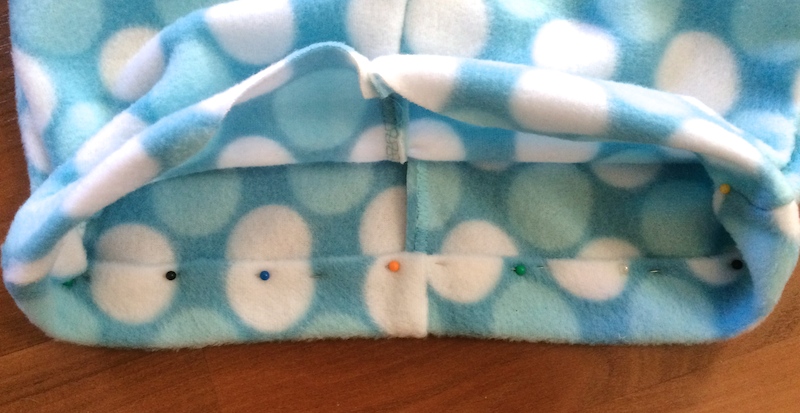 Sew the elastic to the inner seam on one side of the pants. Place  safety pin on the other edge, and pull the elastic through the entire length of the pocket you made along the back.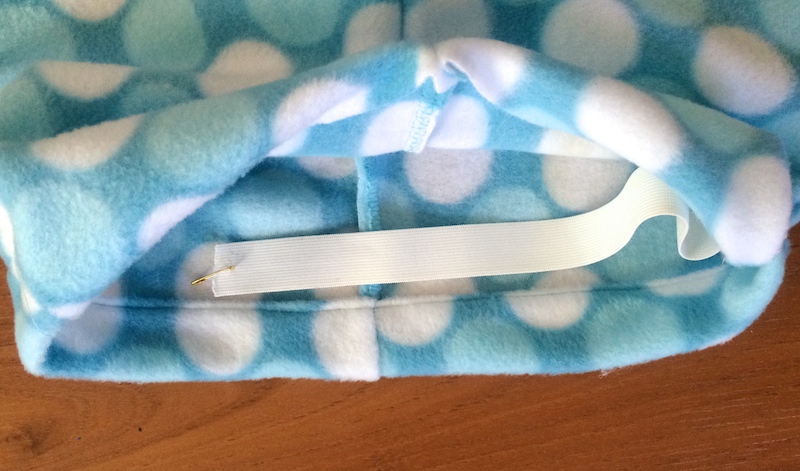 This is when you will want to try your pants on your little one to determine how tightly to pull the elastic. Pin it in place, and sew the elastic inside that pocket along the seam opposite where you sewed it originally. Because these are flat-front pants, the back will be the only portion with elastic.
Fold in the front portion of the pants in a similar way to the back and sew in place.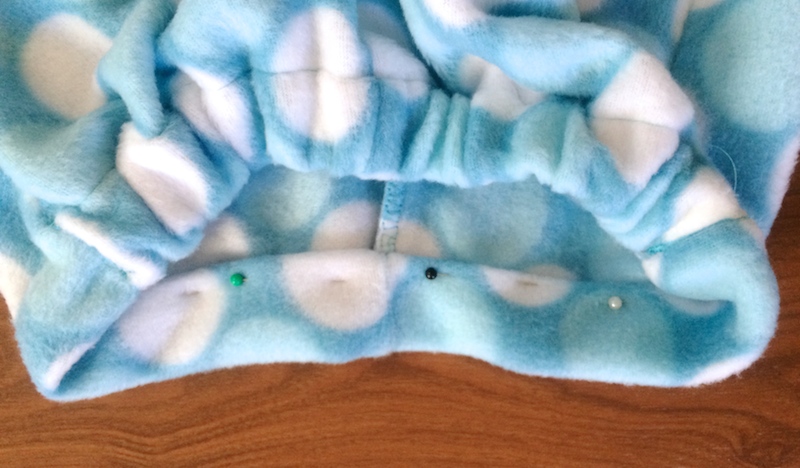 The top portion of the pants is complete. The final step is to hem the bottoms. Again, try your pants on your child so you get an idea of where to sew them. I like to leave my pajama pants a bit long so they last a while.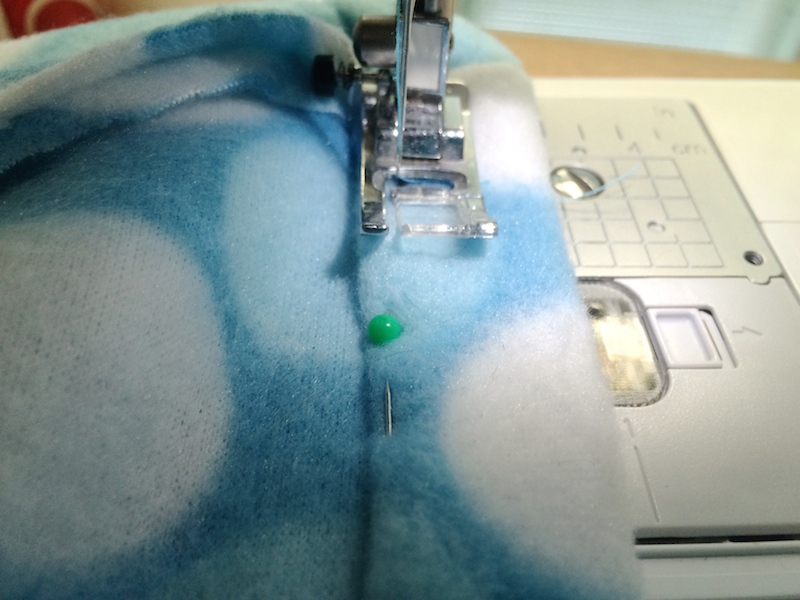 These totally cute, custom-made pajama pants, reminiscent of snow balls, cost under $5 to make. I paired the pants with a plain grey t-shirt for my sleepy little guy below.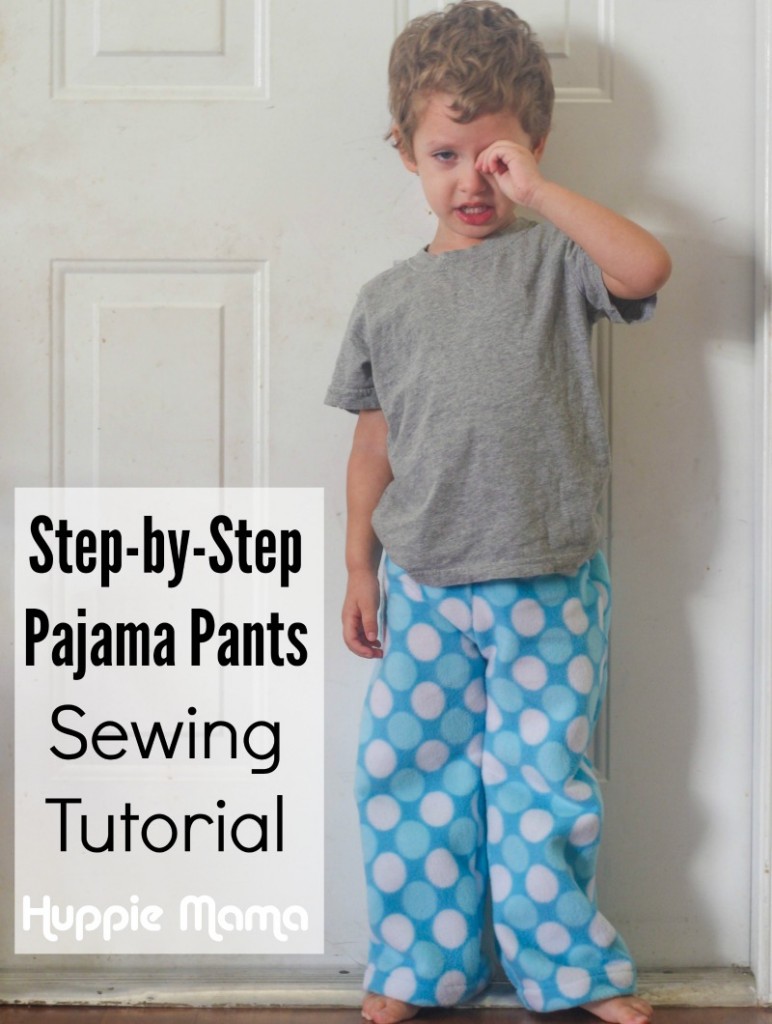 Looking to purchase some of these awesome snow toys and materials to make the pajama pants? Visit your local Walmart to find the Northpole collection of toys, books, baking supplies, dishes, and more, inspired by the new Hallmark movie Northpole.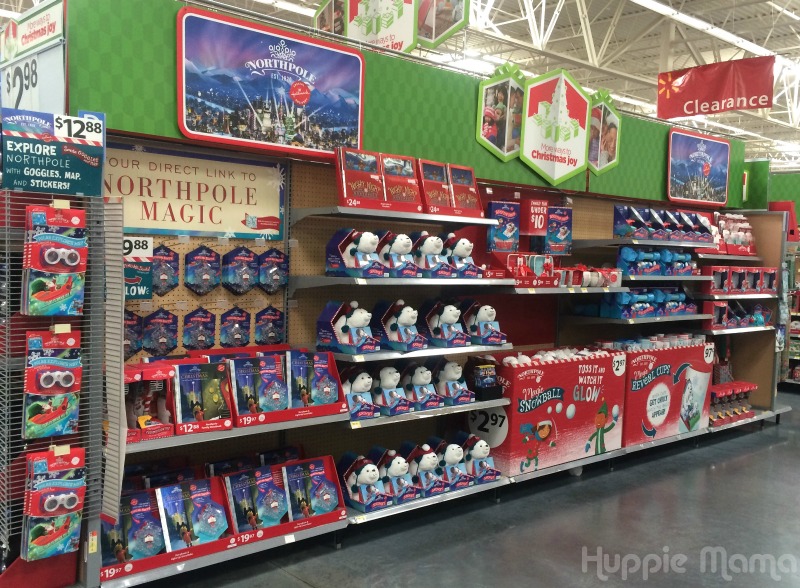 Bring the magic of winter to your children with gifts from the Northpole!